Hotel Academy & Special Events
As a lifestyle destination for business, culture, gourmet, fashion, etc., Grand Hyatt Tokyo at Roppongi holds hotel academies and special events.
Schedule & Events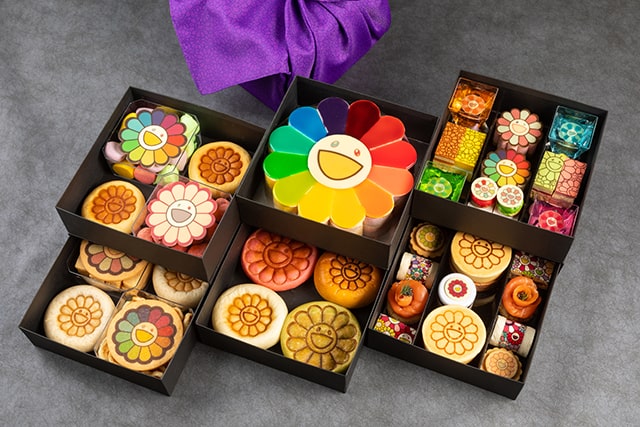 ■ November 1, 2020 –
Experience the World of Takashi Murakami with These Flower-Themed Menus
Join us at The French Kitchen for a new afternoon tea menu and takeout box in collaboration with renowned artist Takashi Murakami and the Roppongi Hills Takashi Murakami Project. Fiorentina Pastry Boutique will join the collaboration and offer adorable 'Flower' white chocolate cookies and bread that are carefully crafted by our award-winning pastry chefs.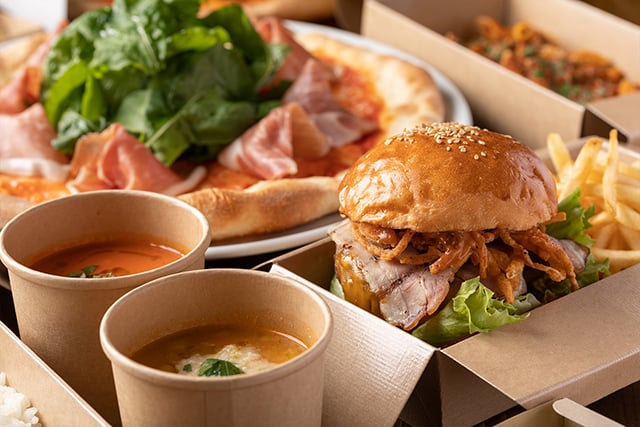 ■ July 7, 2020 ~
Grand Hyatt Tokyo's Signature Dishes, Now Available for Takeout and Delivery!
Grand Hyatt Tokyo is offering a takeout menu featuring signature dishes from The Oak Door steakhouse and Fiorentina Italian cafe. Savor 12 different carefully-selected dishes including The Oak Door burger and fresh black truffle tagliolini, and in the comfort of your home or office.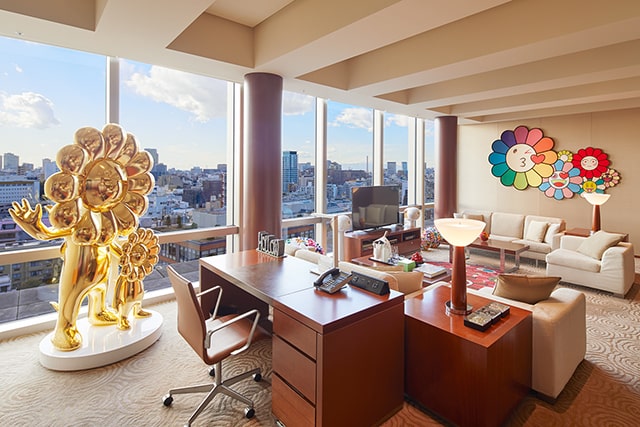 ■ January 9 – June 1, 2021
Stay in the World's First Takashi Murakami Flower Art Gallery Room
The stay package will be the first of its kind and will be offered exclusively in one suite that will feature 14 original art works and sculptures inspired by Murakami's famous Flower works, that were created specially for this collaboration.
■ March 1, 2021 – May 16, 2021
Printemps à Paris
French Surf and Turf Semi Buffet Dinner
From March, The French Kitchen will offer a surf and turf dinner buffet featuring sumptuous dishes such as Chateaubriand roast beef, rotisserie sirloin and a selection of fresh seafood including Atlantic lobster, scallops and poached prawns that you can enjoy to your heart's content.
As the weather gets warmer, enjoy dining on the breezy open-air terrace of The French Kitchen.
Notes
Please click on the event name for details.
Please note that details of the events with ※ are provided in Japanese.
The listing is not necessarily in the order of event dates. The dates may change.
Some events may already have reached maximum capacity. Thank you for your understanding.