Hotel Academy & Special Events
As a lifestyle destination for business, culture, gourmet, fashion, etc., Grand Hyatt Tokyo at Roppongi holds hotel academies and special events.
Schedule & Events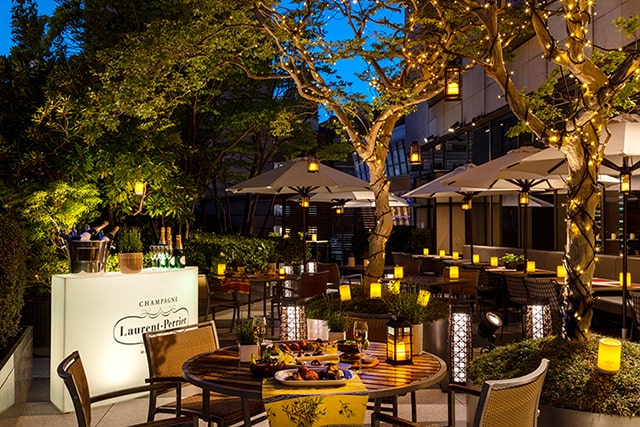 ■ June 1 – September 30, 2022
Summer Terrace Dining Offers
Escape the hustle and bustle of the city and enjoy open-air terrace dining at the restaurants in Grand Hyatt Tokyo. Feel the summer breeze while savoring exceptional offerings including "Caribbean Island BBQ" at The Oak Door, a Provence-inspired barbecue dinner at The French Kitchen, and Aperitivo at Fiorentina.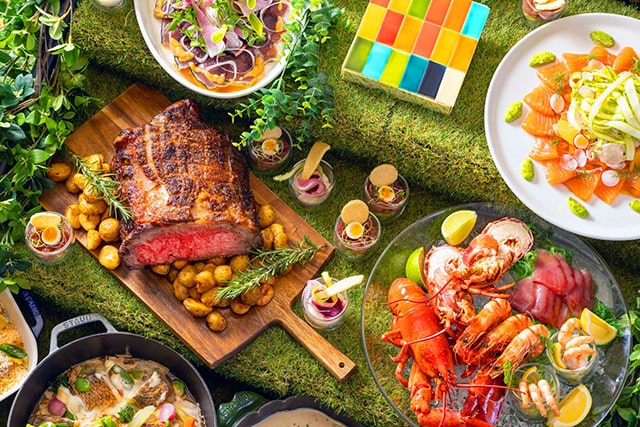 ■ April 16 – June 15, 2022
Spring Menus Supporting the SDGs
Grand Hyatt Tokyo will "turn green" this spring with menus focusing on environmental responsibility and sustainable seafood, spreading further awareness of the SDGs as well as reinforcing Hyatt's commitment to caring for our planet and our communities.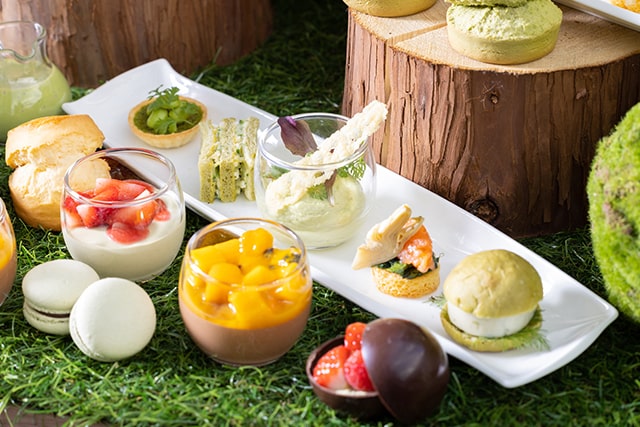 ■ April 16 – June 30, 2022
Green Forest Afternoon Tea
From April, the chefs at The French Kitchen will craft a Green Forest Afternoon Tea with desserts such as shortcake and tarts made with high-quality yet "irregular" shaped fruits as well as items made using whole fruit chocolate.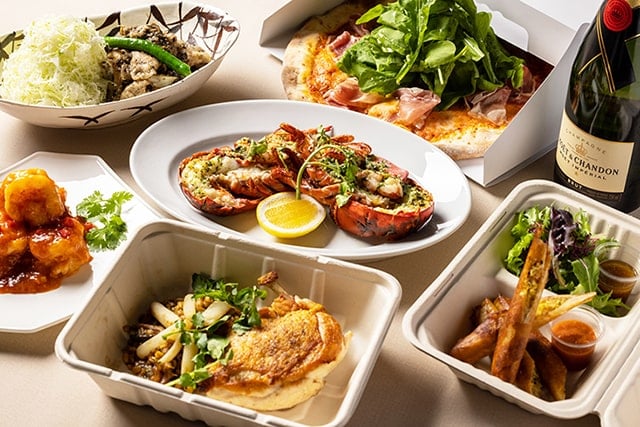 Grand Hyatt Tokyo's Signature Dishes, Now Available for Takeout and Delivery!
Grand Hyatt Tokyo is offering a takeout menu featuring signature dishes from The Oak Door steakhouse and Fiorentina Italian cafe. Savor 12 different carefully-selected dishes including The Oak Door burger and fresh black truffle tagliolini, and in the comfort of your home or office.
Notes
Please click on the event name for details.
Please note that details of the events with ※ are provided in Japanese.
The listing is not necessarily in the order of event dates. The dates may change.
Some events may already have reached maximum capacity. Thank you for your understanding.