【Weekday Specials】 The French Kitchen Buffet: Unlimited Servings of Seasonal Dishes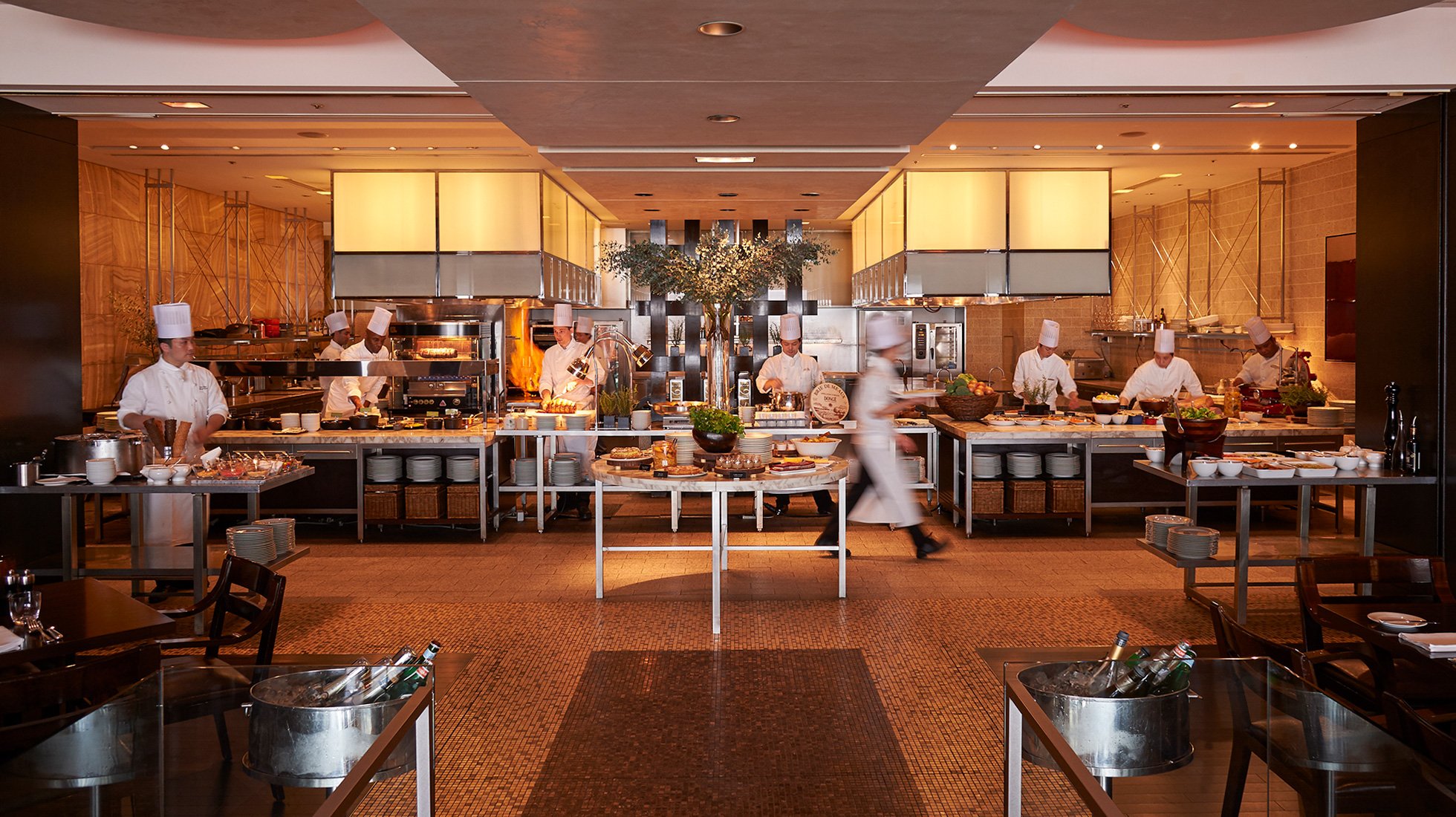 Indulge in a relaxing lunch with buffet-style French bistro cuisine.
Inside the restaurant, a catwalk-like pathway stretches from the center of the main dining room to the stage-like open kitchen, where chefs prepare perfectly timed food and service it at the buffet station, ensuring diners a selection of freshly prepared dishes.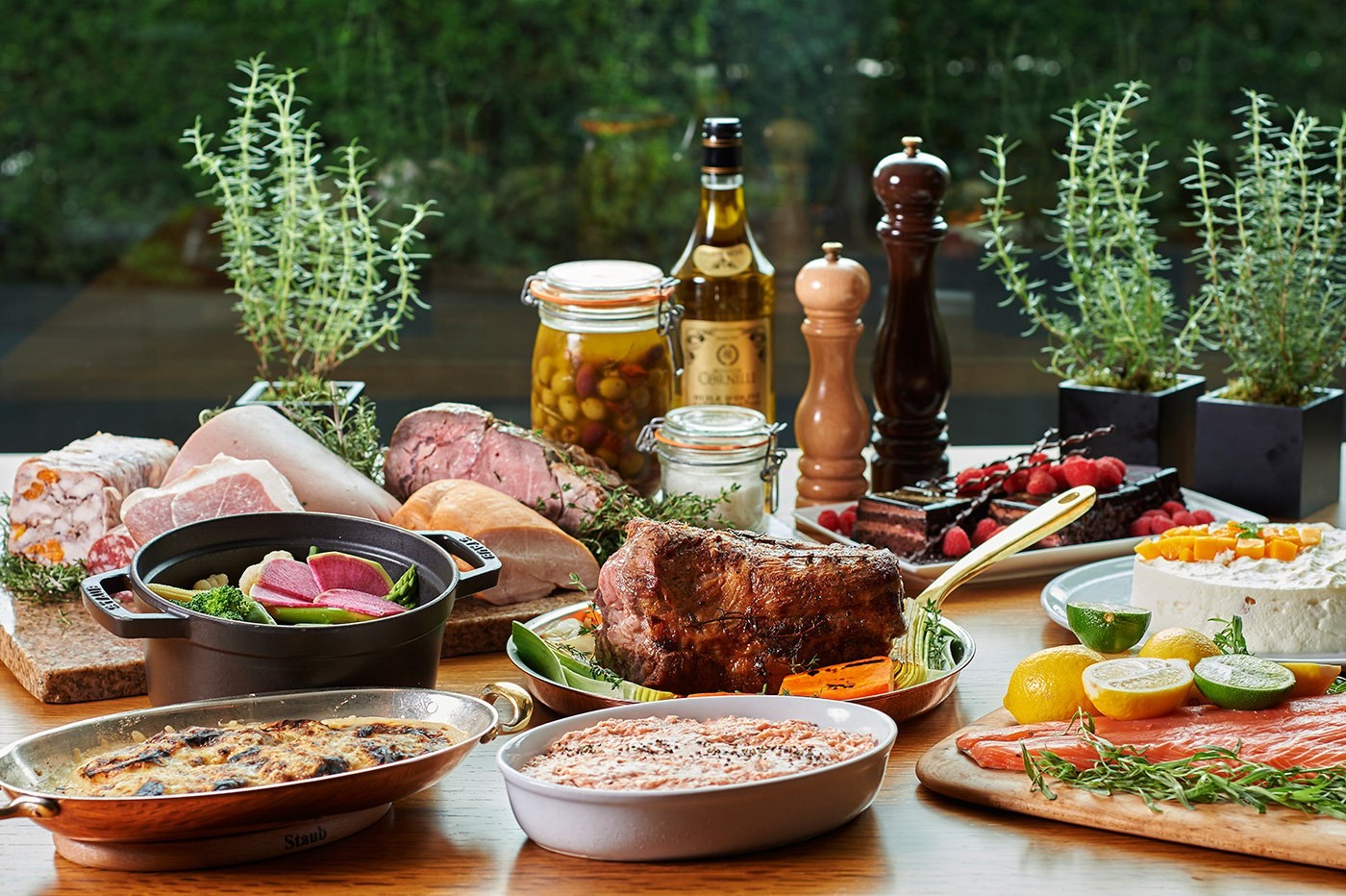 The French Kitchen Buffet features a variety of dishes including five different kinds of main dishes prepared with seasonal vegetables, meat and fish such as casseroles and stews.
Enjoy the buffet's selection of seasonal vegetables, cheese imported from France, and desserts crafted by our internationally recognized team of pâtissiers.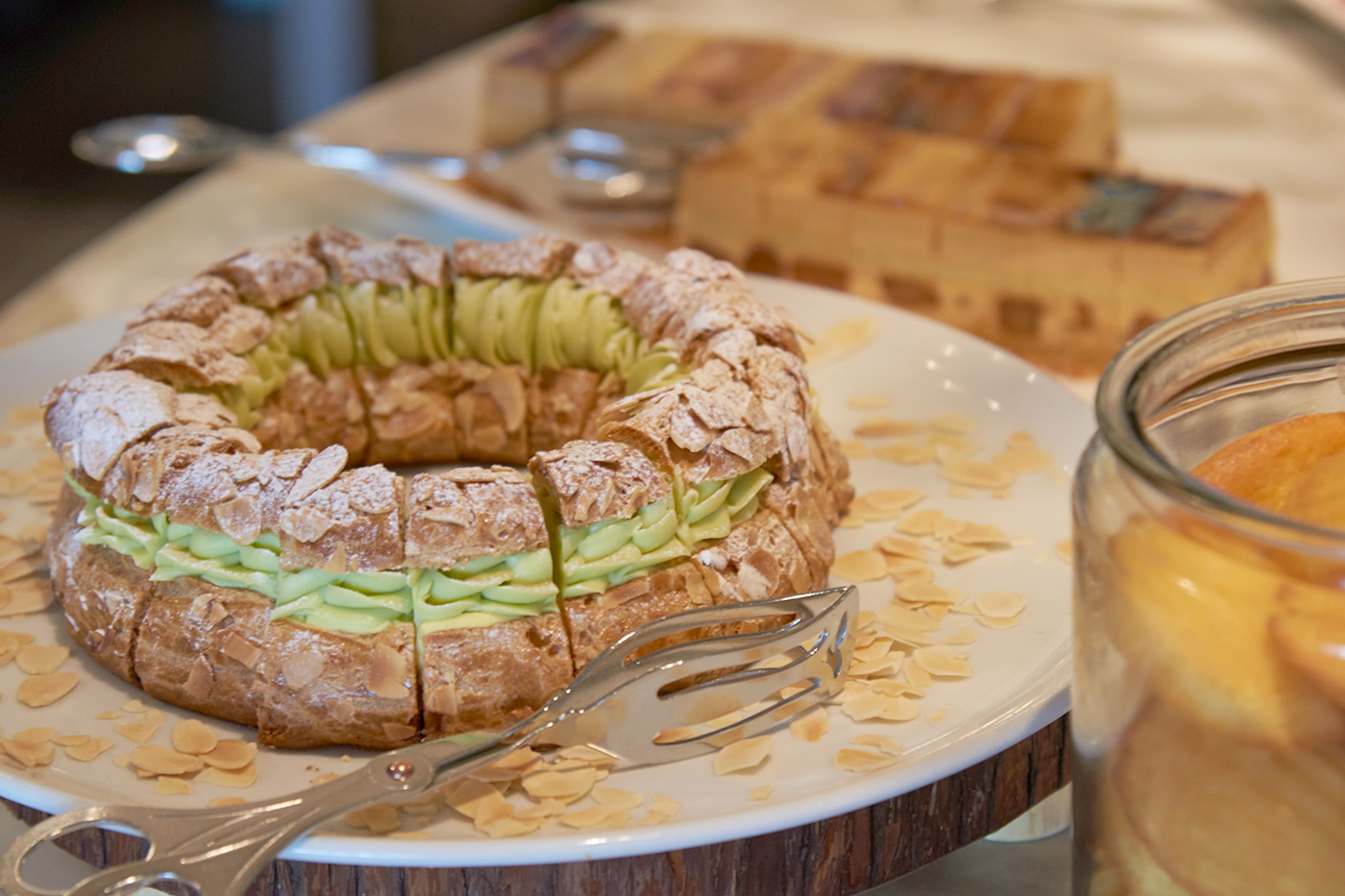 There's always room for dessert. Satisfy your sweet tooth at the dessert station offering approximately 15 different kinds of treats, including cakes, tarts, desserts in a glass and ice cream. Enjoy unlimited servings from a selection of authentic cuisine.
Period
Weekdays 11:30 a.m. – 2:30 p.m.
*The brunch buffet on weekends and holidays includes a glass of champagne or a free-flowing beverage plan.
Menu / Price (subject to tax and service charge)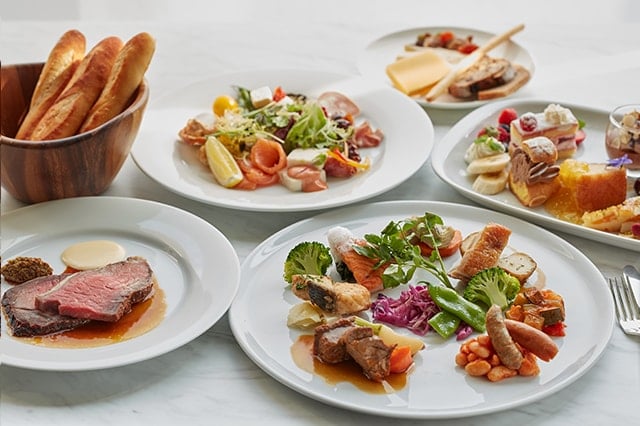 【Online booking exclusive weekday lunch buffet】

JPY 5,400 worth⇒JPY 4,100 up to 24% off with one drink
The French Kitchen All-Day Dining
Phone

Website

Hours

Breakfast

6:30 a.m. - 10:30 a.m.

Lunch

11:30 a.m. - 2:30 p.m.
(weekends and national holidays 11:30 a.m. - 3:00 p.m.)

Afternoon

2:30 p.m. - 5:30 p.m.
(weekends and national holidays 3:00 p.m. - 5:30 p.m.)

Dinner

6:00 p.m. - 9:30 p.m.

Bar

11:00 a.m. - 9:30 p.m.