The French Kitchen Lunch Buffet: Unlimited Servings of Seasonal Dishes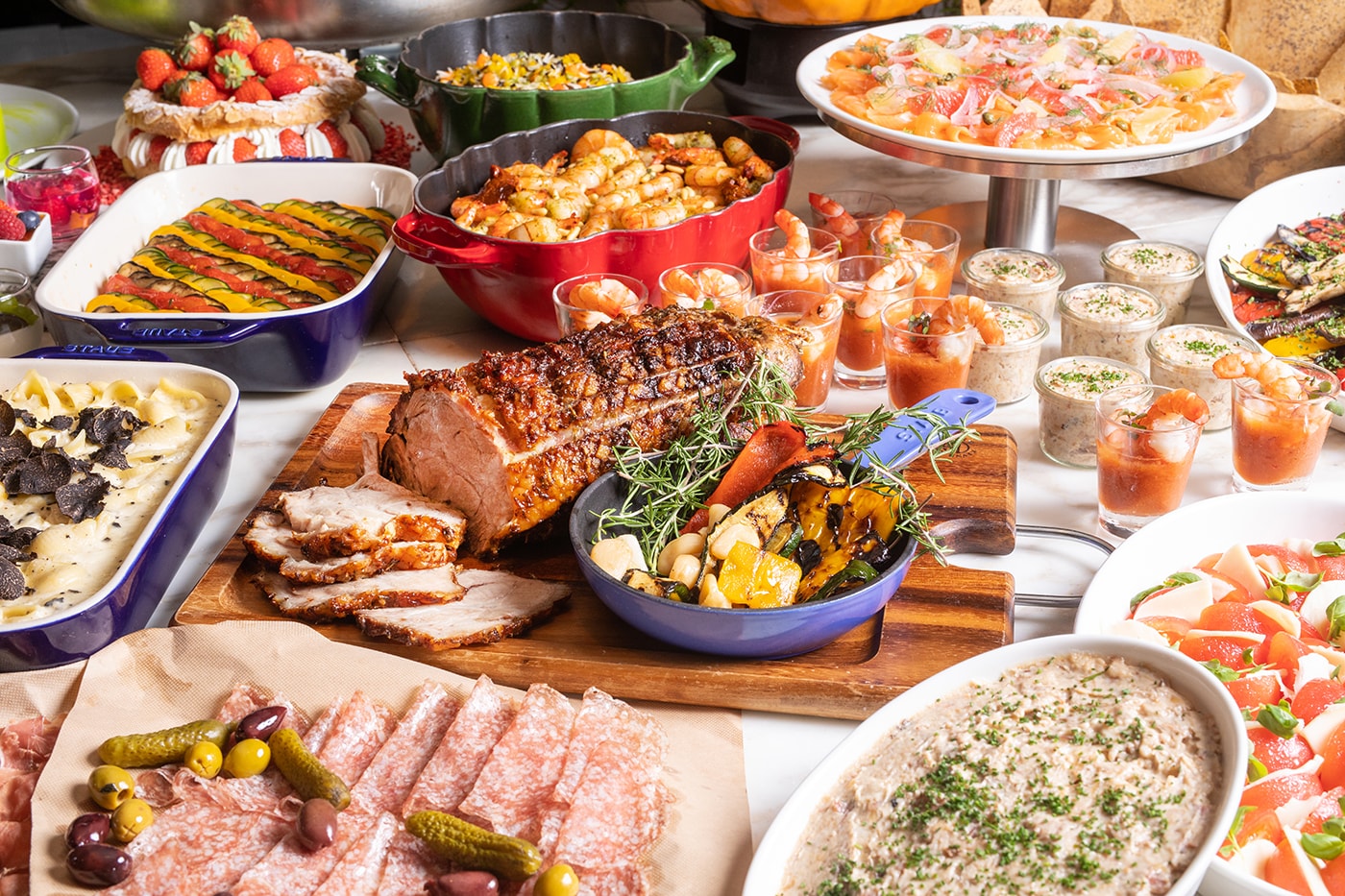 Indulge in a luxurious lunch buffet featuring an array of classic French bistro cuisine at The French Kitchen. Inside the restaurant, a catwalk-like pathway stretches from the center of the main dining room to the spacious open kitchen, where chefs offer a selection of freshly-prepared dishes.



Period
Throughout the year
 *Please note that we will offer "Holiday Lunch Buffet" during the following period.
 December 23 – 25, 2023
 December 30, 2023 – January 3, 2024
 Click here for details of Holiday Lunch Buffet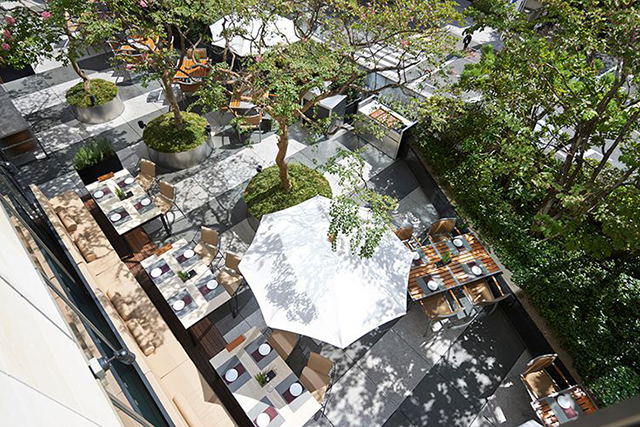 Menu / Price
(Inc. tax / exc. service charge)
The French Kitchen Lunch Buffet
■ Weekday
Food only JPY 5,280
■ Weekends and national holidays
With one glass of Champagne: JPY 8,580
Free-flow plan: JPY 11,880
Includes Champagne, red and white wine, house spirits, cocktails and soft drinks.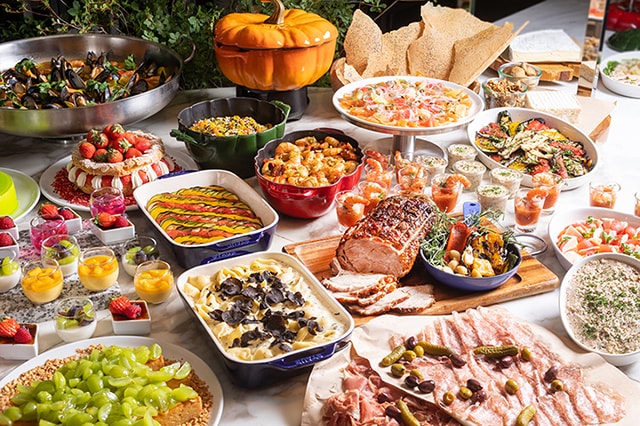 <Buffet Menu>
* Menu may vary depending on the day

Served at your table
Roasted chicken or pork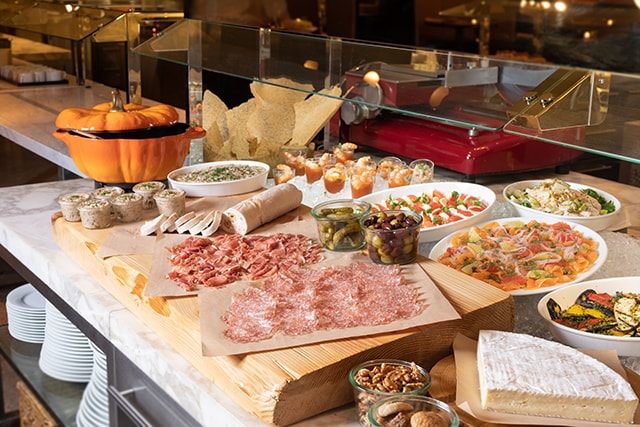 All you can eat ~ Classic Bistro Buffet
[Charcuterie]
Benito/ chicken ballotine
Bayonne ham
Coppa
Pork rillette
[Cold Appetizers]
Smoked salmon, red onions, caper, lemon
Salad Niçoise
Escalivada
Beef carpaccio truffle aioli, asparagus
Shrimp cooktail, gazpacho sauce
Cornichon
Olives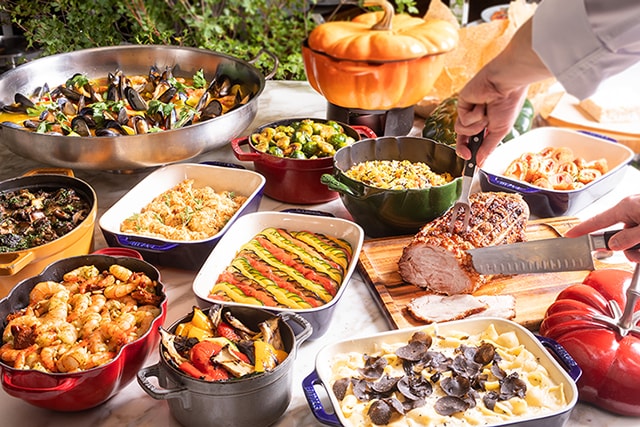 [Seasonal Soup]
[Pasta / Rice]
Conchiglie creamy truffle sauce
Vegetable (onion, carrot, red bean) pilaf
[Meat / Fish]
Mottainai lamb leg
Beef Bourgignon
Barramundi, rosemary almond, lemon butter
Ocean friendly scallop, white wine cherry tomato, lardon
Bouillabasse
[Vegetables]
Ratatouille
Sautéed broccoli, cauliflower, almond
Grilled vegetables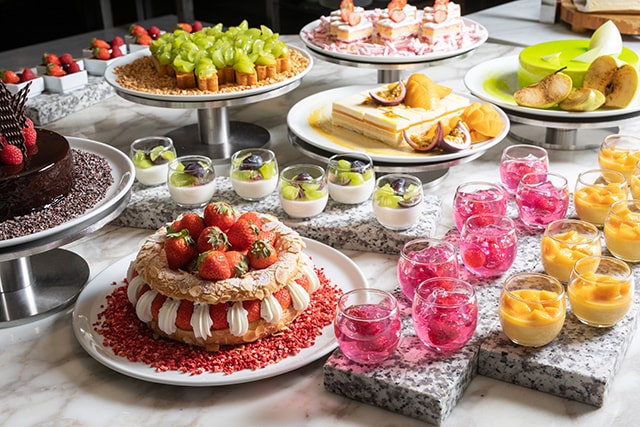 [Home-made Bread]
[Desserts]
The French Kitchen All-Day Dining
Phone

Website

Hours

Breakfast

6:30 a.m. - 10:30 a.m.

Lunch

11:30 a.m. - 2:30 p.m.
(weekends and national holidays 11:30 a.m. - 3:00 p.m.)

Afternoon

2:30 p.m. - 5:00 p.m.
(weekends and national holidays 3:00 p.m. - 5:00 p.m.)

Dinner

6:00 p.m. - 9:30 p.m.

Bar

11:00 a.m. - 9:30 p.m.