Enjoy a Taste of Keyakizaka At Home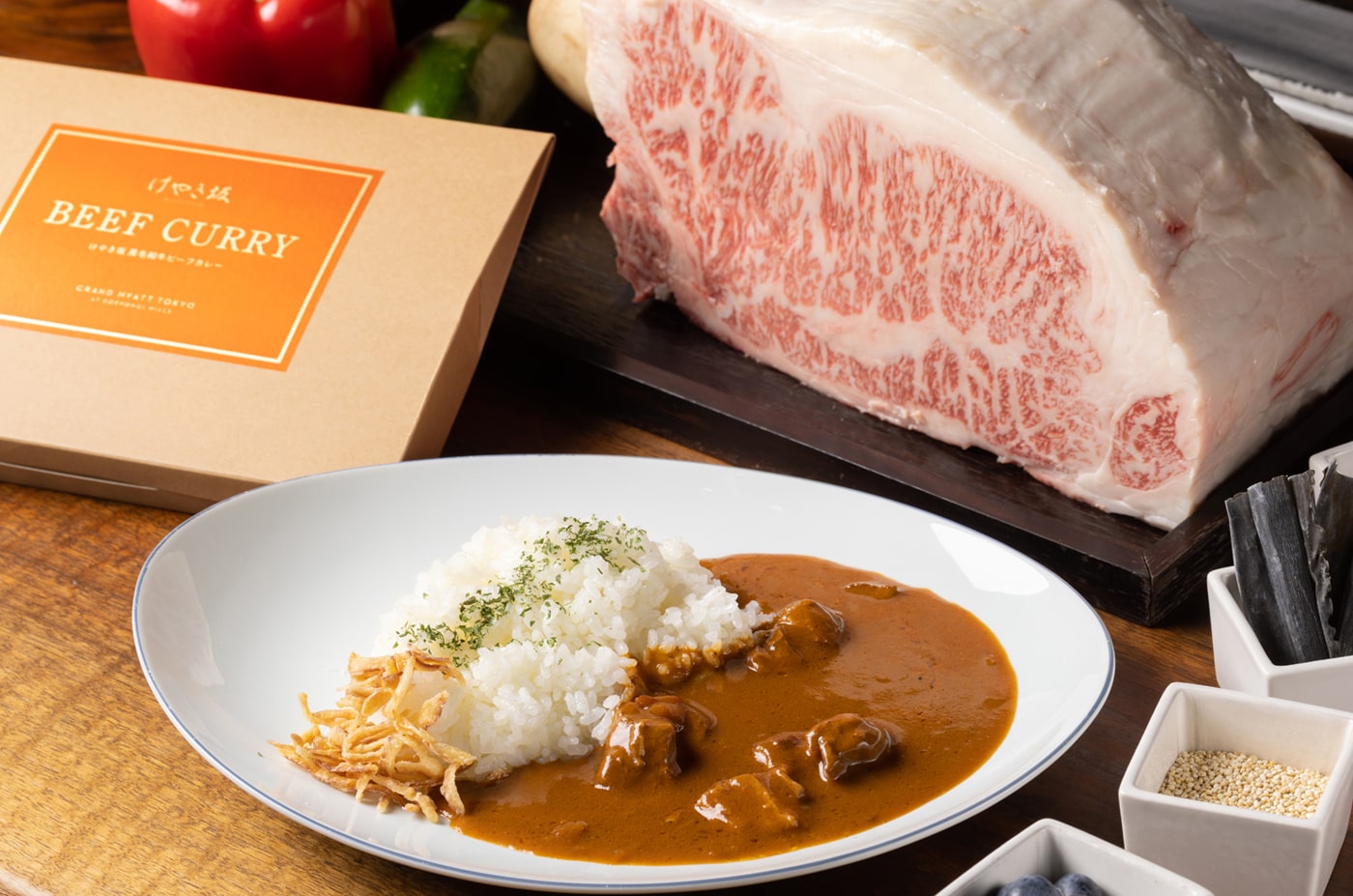 Savor Keyakizaka's fragrant beef curry made with a generous portion of our original superfood-fed "Keyakizaka beef" wagyu, in the comfort of your home, with these ready-made meals.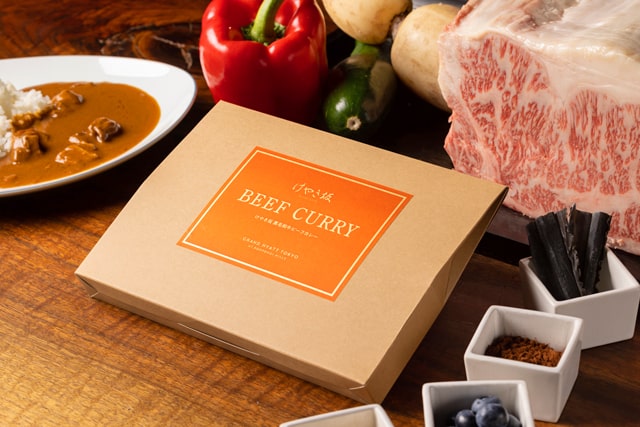 Period
Throughout the year
*Operational hours are subject to change. Click here for the latest operational hours.

Location
■ Keyakizaka Teppanyaki Restaurant
(Grand Hyatt Tokyo 4th floor)
■ Fiorentina Pastry Boutique
(Grand Hyatt Tokyo 1st floor)
Item / Price (Inc. tax)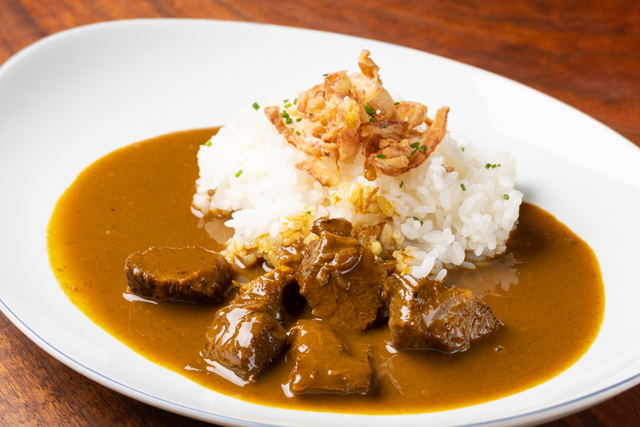 ■ Keyakizaka Beef Curry
JPY 1,944 (180g)
Containing cuts of tenderloin and sirloin, the curry is blended with shrimp bisque to create a rich layer of flavor.
Expiration Date: Two years from the manufacturing date
Size: Width 22cm / Depth 2.5cm / Height 15.8cm
Contains: Dairy ingredients・Wheat・Shrimp
【Heating Instructions】
Hot water : Place the pouch in boiling water without opening it, boil for approximately 5 minutes, take out of the water and shake the pouch left and right, cut the seal, and transfer to a dish.
Microwave : Transfer the contents of the pouch to a deep heat-resistant dish, wrap dish with plastic wrap, and heat it at 500W for approximately 2 minutes.
Notice
These items are only sold at the hotel and may not be delivered.
Please note that other benefits and discounts may not be applied to this menu and is also not eligible for points, etc.
The heating time is a guide. It may vary slightly depending on the cooking utensils used.
The product will be very hot after heating so please be careful when handling.
If the product is difficult to open, please use scissors to open it.
This product is offered in a retort pouch. Please consume as soon as possible after opening the package.
If you have any issues regarding the quality of this product, please contact the restaurant.
About Keyakizaka Beef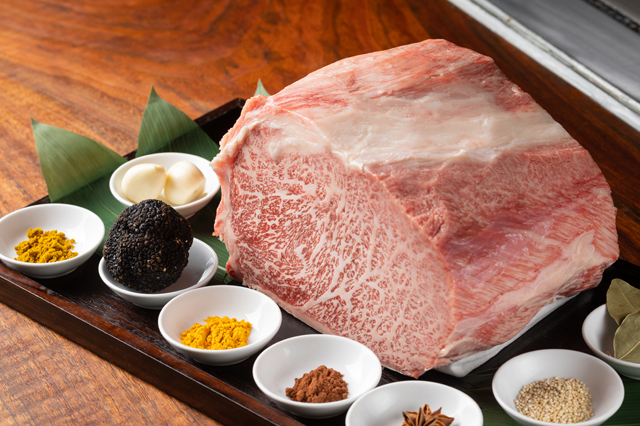 A special brand of Wagyu beef served exclusively at Keyakizaka. Akikawa cattle from Takeuchi Farm, the sole farm with a Tokyo address, are fed a super-food feed containing blueberries, seaweed, quinoa and cocoa, formulated by Keyakizaka's Chef de Cuisine. The farm puts about 140 cattle on the market every year – all producing A4 or A5 rank beef, which is considered the highest quality of Wagyu according to Japan's grading system. Of these, only four to five cattle a month become Keyakizaka beef. In addition to the feed, Akikawa cows are fed only high-quality pure natural water that flows through Akikawa Valley, an ideal environment rich in nature. The chefs are involved in each step from the formulation of the feed at the farm, until it arrives at the table for our customers. Grand Hyatt Tokyo will continue to embrace sustainable dining and local agriculture, providing guests with the healthiest, safest and most enjoyable culinary experiences possible.
Keyakizaka Teppanyaki
Phone

Website

Hours

Lunch

11:30 a.m. - 2:30 p.m.
(weekends and national holidays 11:30 a.m. - 3:00 p.m.)

Dinner

6:00 p.m. - 9:30 p.m.

*Keyakizaka is temporarily closed on Mondays until further notice.