【Signature Dish】 The Oak Door Burger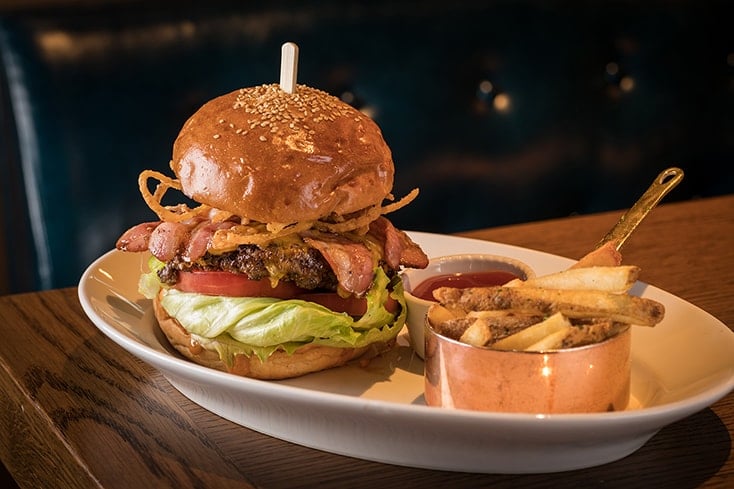 Available all year
11:30 a.m. – 2:30 p.m. (weekends and national holidays – 3:00 p.m.)
A 100% beef patty is made with premium beef, ground in-house to create the perfect fat to lean ratio ideal for burgers.
It is grilled on a dual charcoal grill then placed in a broiler oven that reaches over 900°C (1652°F) for just the right amount of time, so the outside is crispy and the inside is juicy and full of flavor. The patty is topped with BBQ aioli, bacon, cheddar cheese, crispy onion and sandwiched between freshly baked homemade buns.
The Oak Door Burger
Small(140g) ¥1,800
Regular(220g) ¥2,200
* Kindly note that all prices are subject to tax & a service charge.
THE OAK DOOR Steakhouse
Phone

Website

Hours

Lunch

11:30 a.m. - 2:30 p.m.
(weekends and national holidays 11:30 a.m. - 3:00 p.m.)

Afternoon

3:00 p.m. - 5:00 p.m.

Dinner

6:00 p.m. - 10:00 p.m.

Bar

11:30 a.m. - 12:30 a.m. (Last order for food 10:30 p.m.)