Day Spa Package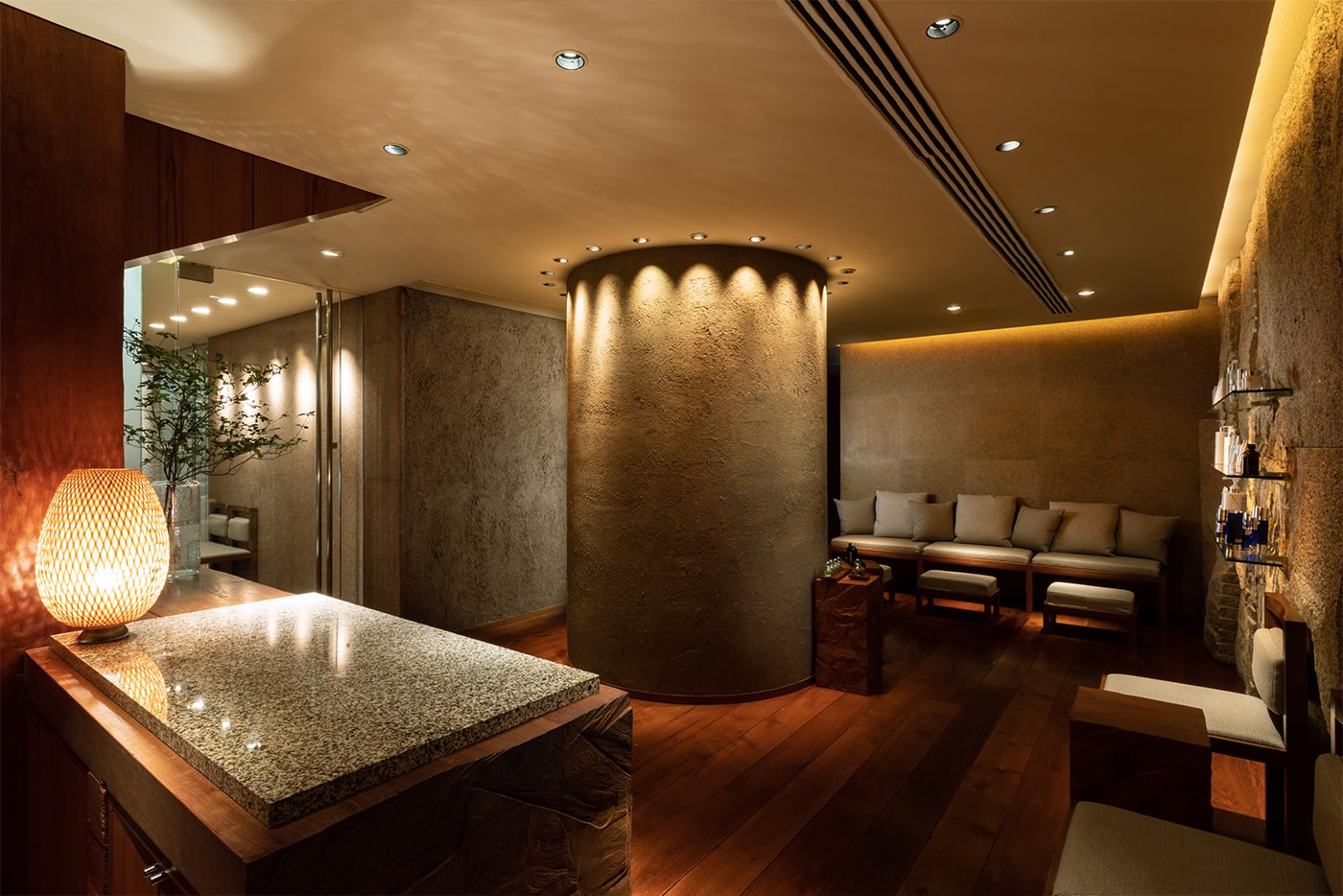 Treat yourself to a relaxing day at the exclusive Nagomi Spa and Fitness, an urban oasis located on the 5th floor of Grand Hyatt Tokyo. The Day Spa package offers non-hotel guests a chance to experience calming treatments that combine Japanese tradition with an international touch.

Escape the hustle and bustle of the city and find complete harmony and balance at Nagomi Spa & Fitness.
ZENTS Treatments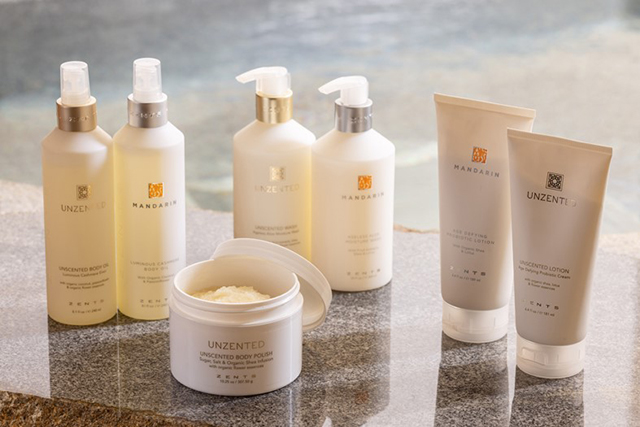 Experience the refined, relaxing fragrances of ZENTS's ethically sourced body care products in two new treatments at Nagomi Spa and Fitness.
ZENTSORY
90 min JPY 37,400
This full-body oil massage uses ZENTS products to relieve muscle tension while warming and relaxing the sacrum bone at the base of the spine. Also including a scent ritual, this massage is recommended for those who feel overstimulated or fatigued.
RENEWAL
90 min JPY 41,800 / 120 min JPY 47,300
This scrub and massage body treatment by ZENTS reduces fatigue and leaves the skin feeling smooth and renewed. The skin is gently polished with a natural sugar and salt scrub before a full-body massage that uses lotion and oil to moisturize and firm the skin.
* Prices include tax. All prices are subject to a 15% service charge.
* Please note that day spa packages exclude usage of the guestrooms, fitness center, pool and locker area, including relaxation areas.

Period / Hours
Throughout the year
Entry hours for spa treatments: 10:00 a.m. – 8:30 p.m.
*Excludes certain periods including Christmas and New Year holidays.
Menu (Inc. tax / exc. service charge)
◆ Day Spa Treatments
*All prices above are for one person.
*Please note that the day spa packages exclude usage of the guestrooms, fitness center, pool and locker area (including relaxation areas).
Spa Treatments Menu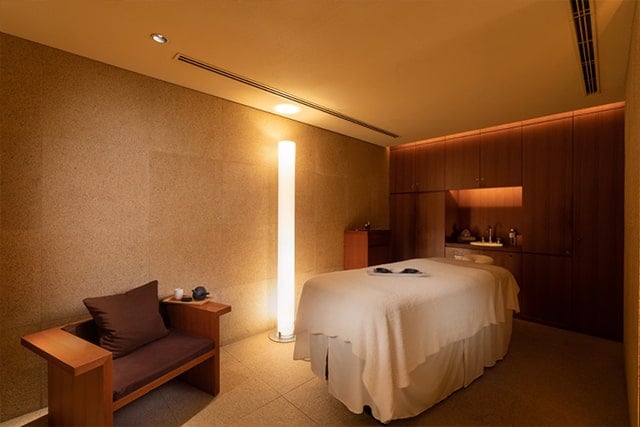 Body Treatments 60 min / 90 min
*Choice of one from the options below
Nagomi
An original experience based on deep-tissue techniques blended with the nagomi signature yuzu and ginger massage oil. The 90 min treatment also includes a foot massage.
Aroma
A gentle massage with vital point stimulation to encourage lymphatic drainage and enhance blood circulation. An aroma infusion with your own selection of oil blend, provides an absolute sensory journey.
Swedish
This long-established therapy applies slow pressure and long gliding strokes to relieve muscle tension and relax the body. The treatment promotes increased energy levels and improved blood circulation while relieving muscular aches and pains.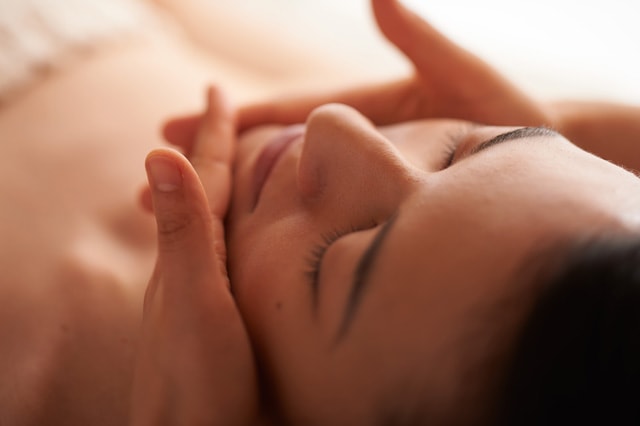 *Choice of one from the options below
Nagomi Facial
Cleansing and skin-renewing elements increase skin clarity and texture in this signature facial treatment. High performance ingredients promote skin elasticity and a luxurious facial massage releases tension and smoothes skin. Includes a head and shoulder massage.
Anti-age
Restore youthfulness to skin with this special treatment designed to combat signs of aging. Tailored to individual needs, this facial treatment combines results-oriented ingredients and techniques, including rich collagen, to instantly tighten, tone and plump skin.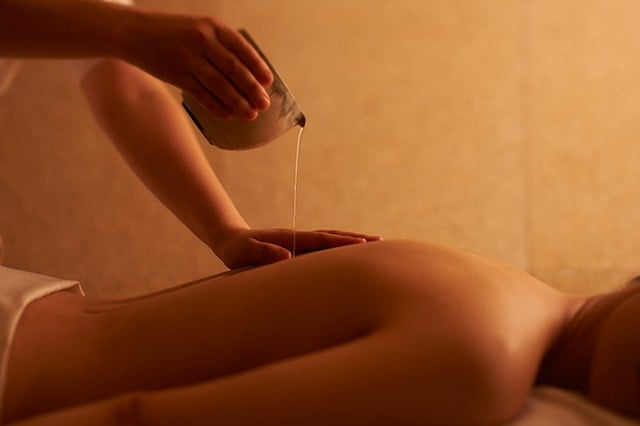 Package Treatment "revive" 120 min
A bespoke experience, customized for each guest. Designed around individual needs and desires, this custom combination of nagomi body and facial treatments ensures a personalized experience. Includes a consultation with our expert therapists based on your individual needs and goals to begin your path towards nagomi.
Reservations
Nagomi Spa and Fitness (5F)
Please make a reservation by email or telephone.
Notes
The day spa packages excludes usage of the guestrooms, fitness center, pool and locker area (including relaxation areas.)
Treatments are available for guests that are 18 years old and above.
The treatments will be provided in separate rooms when booked for two people.
Please note that we are not offering treatments in the same room for two people.
Please arrive at least 10 minutes prior to the scheduled reservation time. Late arrivals may result in shortened treatment times.
A consultation will be provided prior to the treatment so our spa professionals can be made aware of any health concerns.
Please refrain from using spa treatment if you are pregnant or have any skin troubles.
We kindly ask that you do not consume an alcoholic beverage right before or after a treatment.
Please refrain from taking photos or videos in Nagomi Spa and Fitness.