German-Inspired Oak-toberfest at The Oak Door Terrace
Enjoy a meal inspired by the traditional German fall festival, Octoberfest, featuring freshly-baked pretzels and sausages along with German beer. The Oak Door's breezy terrace provides a safe and socially distanced environment where you can enjoy authentic pretzels and pickled tomatoes served in a picnic basket, a dynamic meat plate with roasted paprika Shingen chicken, homemade pork cheese sausage, and grilled beef, as well as sides such as artichoke fritto, and "dirty potatoes" tossed in sour cream, Parmesan cheese, paprika and green onion.

*In case of unfavorable weather, indoor seating (non-smoking) will be provided.
*The photo below is an image. Please note that the actual presentation may differ.

[Dine Local: 3X Points Special Offer]
Earn 3X points on dine-in or takeout at hotel restaurants through February 10, 2022 when you're not staying the night.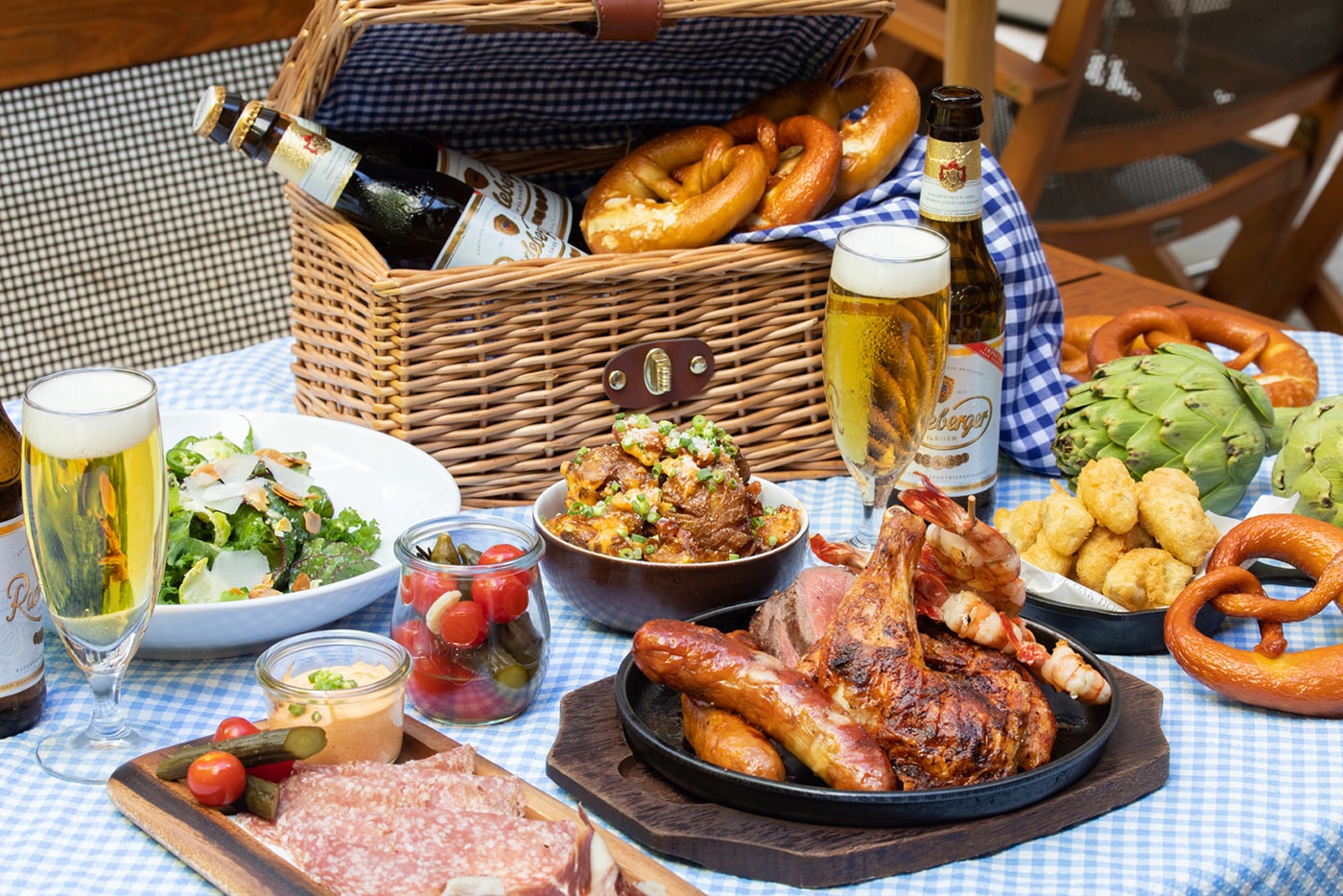 Period
October 1 – November 30, 2021
Dinner: From 5:00 p.m.
*Operational hours are subject to change. Click here for the latest operational hours.
*We are able to seat up to four people per table.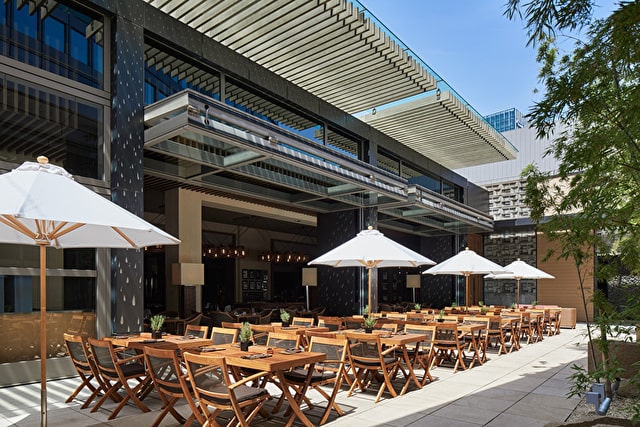 Menu / Price (Inc. tax / exc. service charge)
Oak-toberfest ★NEW
■ Food Only: JPY 7,590 per person
■ With free-flowing drinks: JPY 8,800
*Limited to two hours, last order is 30 minutes prior.
[Menu Details]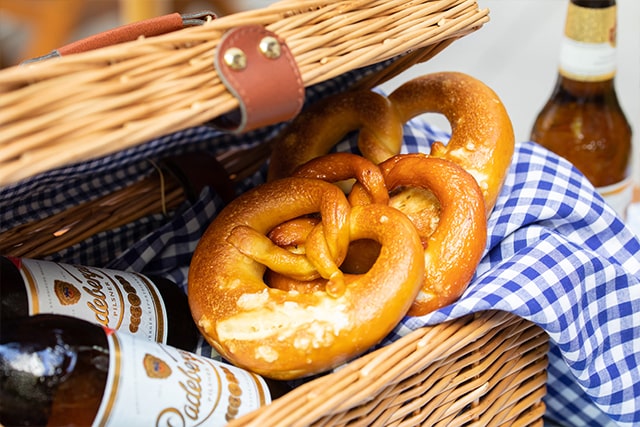 Food
Picnic basket:
Freshly baked Pretzel with a original liptauer dip
Pickled tomatoes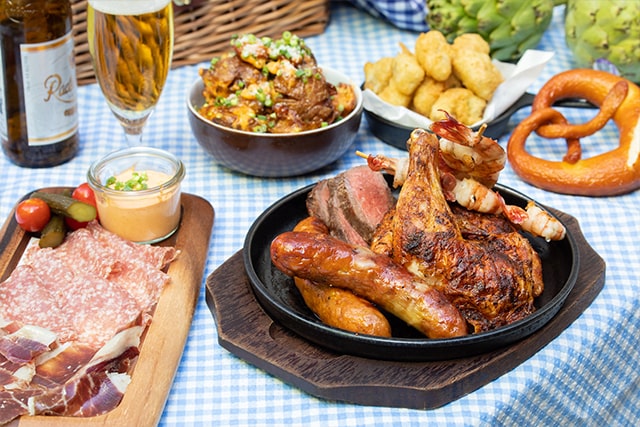 Meat plate:
Homemade cheese pork sausage
Roasted Paprika Shingen chicken
Grilled beef
Grilled prawns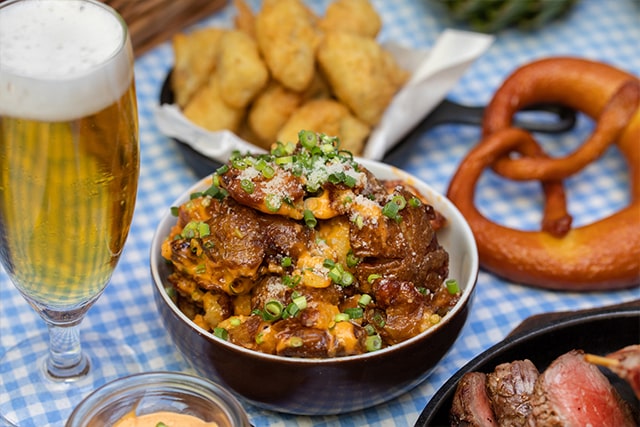 Sides:
Fall Green Salad (Kale, Spinach, Lemon dressing)
Artichoke fritto
Assorted sliced Ham
Dirty Potatoes
Free-flowing Drinks
*Free-flowing drinks will be limited to two hours, and last order is 30 minutes prior.
German beer (Radeberger)
Asahi beer
Sparkling wine (Espace of Limari Brut)
Red wine/ White wine
Cocktails
Soft drinks
Notes
Orders for food and drinks are limited to 90 minutes, and seating will be limited to two hours.
In case of unfavorable weather, indoor seating (non-smoking) will be provided.
A 100% cancellation fee will be charged for same-day cancellations and changes in the number of people in your party.
Other Summer Terrace Dining Offers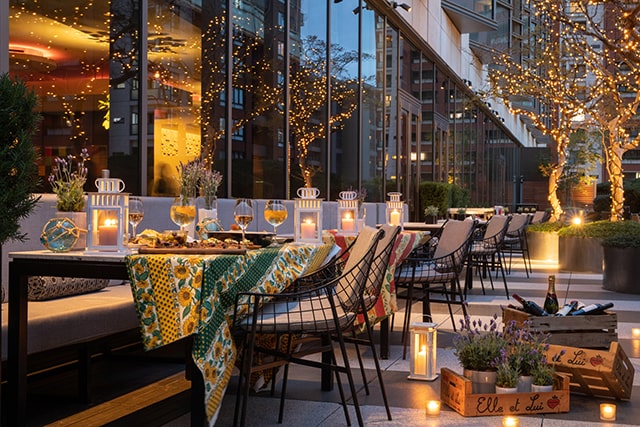 The French Kitchen
Provence Barbecue Terrace
Enjoy Provence-inspired barbecue dinner includes appetizers such as an anchovy pissaladiere as well as salad niçoise, barbecued beef and lamb skewers for the main dish, and a soft, mouth-watering lavender nougat glacé for dessert.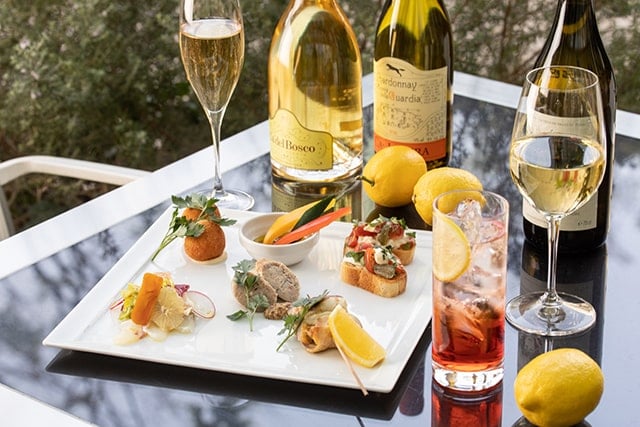 Fiorentina
Aperitivo Limone
Diners looking for a light bite can unwind on the outdoor terrace with the new Aperitivo Limone menu, which features fragrant truffle fries and an assortment of antipasto highlighting vitamin C-rich lemons.