Evening Aperitivo on the Terrace
Fiorentina Italian café invites diners to celebrate aperitivo, an Italian tradition where people meet to relax over pre-dinner drinks and a light meal at the end of the workday. From 5:00 p.m. to 7:00 p.m., diners looking for a light bite can unwind on the outdoor terrace with the new aperitivo menu, which features an assortment of antipasto and Italian aperitifs such as Aperol and Limoncello.
Enjoy a leisurely time in a casual atmosphere on the terrace surrounded by greenery at Fiorentina.
*Please note that reservations must be made in advance.
*In case of unfavorable weather, indoor seating (non-smoking) will be provided.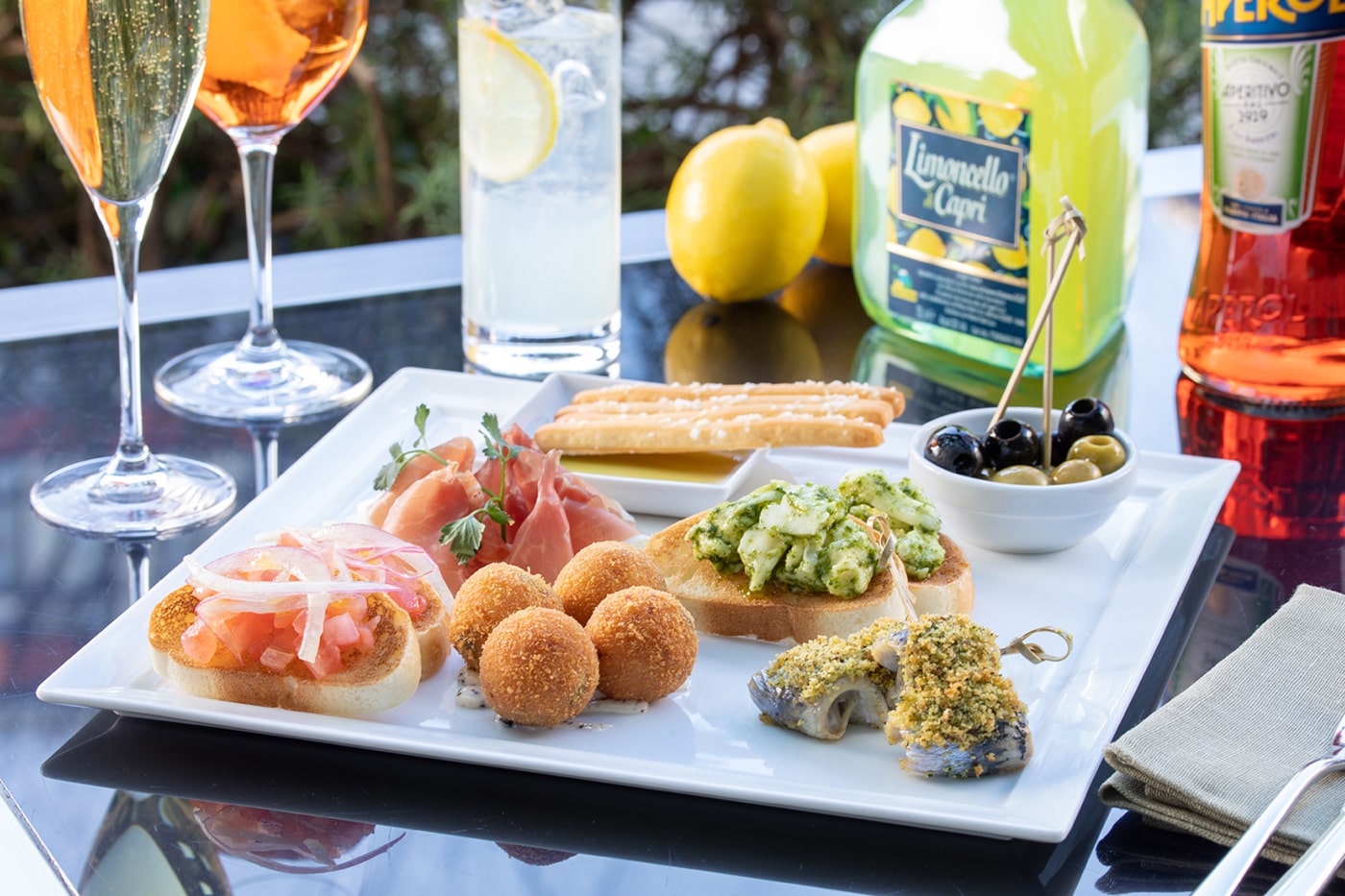 Period
Period: June 5 – October 31, 2020
Starting time : 5:00 p.m. – 7:00 p.m.
Menu / Price (subject to tax and a service charge)
Aperitivo ★New
■Assorted antipasto: JPY 2,600 per person
■Free-flow drinks and antipasto: JPY 6,300 → JPY 5,000 per person (20% off)
■Free-flow Champagne and antipasto: JPY 8,100 → JPY 6,800 per person (16% off)
■À la carte menu : + JPY 1,000 each
(lemon spaghetti / seafood pizza)
*All free-flow plans are 120 minutes and L.O. is 90 minutes after the start time.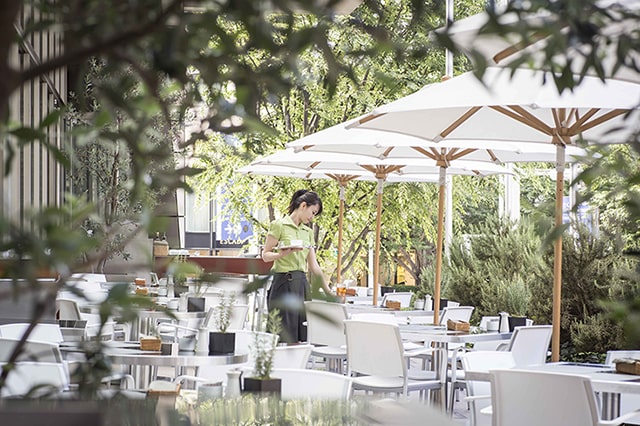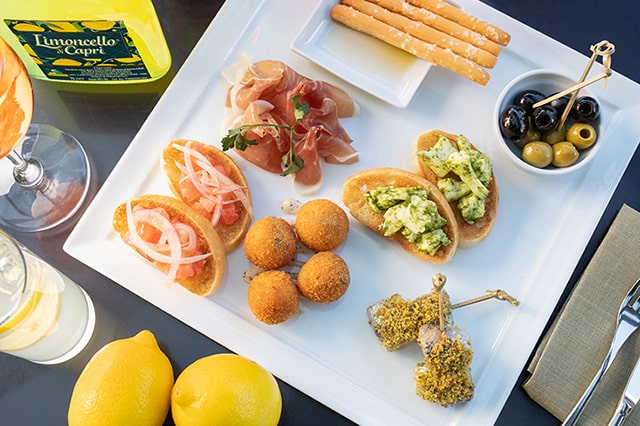 Food
Prosciutto
Two types of bruschetta
(tomato, basil and mozzarella)
Olives
Grissini
Mushroom arancini
Grilled sardines with herbs
Drink
Aperol
Limoncello
Sparkling wine
Red and white wine
Soft drinks
Champagne (JPY 6,800 plan only)
À la carte
Diners who order the Aperitivo menu may enjoy the below a la carte items at the special prices below.
Lemon spaghetti: JPY 1,000
seafood pizza: JPY 1,000
Notes
*Orders for food and drinks are limited to 90 minutes, and seating will be limited to two hours. Please note that extensions will not be provided for late arrivals.
*In case of unfavorable weather, indoor seating (non-smoking) will be provided.
FIORENTINA Italian Café
Phone

Website

Hours

Breakfast

9:00 a.m. - 10:30 a.m.

Lunch

11:00 a.m. - 2:30 p.m.
(weekends and national holidays - 11:00 p.m.- 3:00 p.m.)

Afternoon

2:30 p.m. - 6:00 p.m.
(weekends and national holidays 3:00 p.m. - 6:00 p.m.)

Dinner

6:00 p.m. - 10:00 p.m.

*Hours of operation have changed. Please click here for more info