Grand Hyatt Tokyo's Signature Dishes and Luxurious Holiday Party Set, Now Available for Takeout!
Grand Hyatt Tokyo is offering a takeout menu featuring signature dishes from The Oak Door steakhouse and Fiorentina Italian cafe. Savor 12 different carefully-selected dishes including The Oak Door burger and fresh black truffle tagliolini at a special take-out price, and in the comfort of your home or office.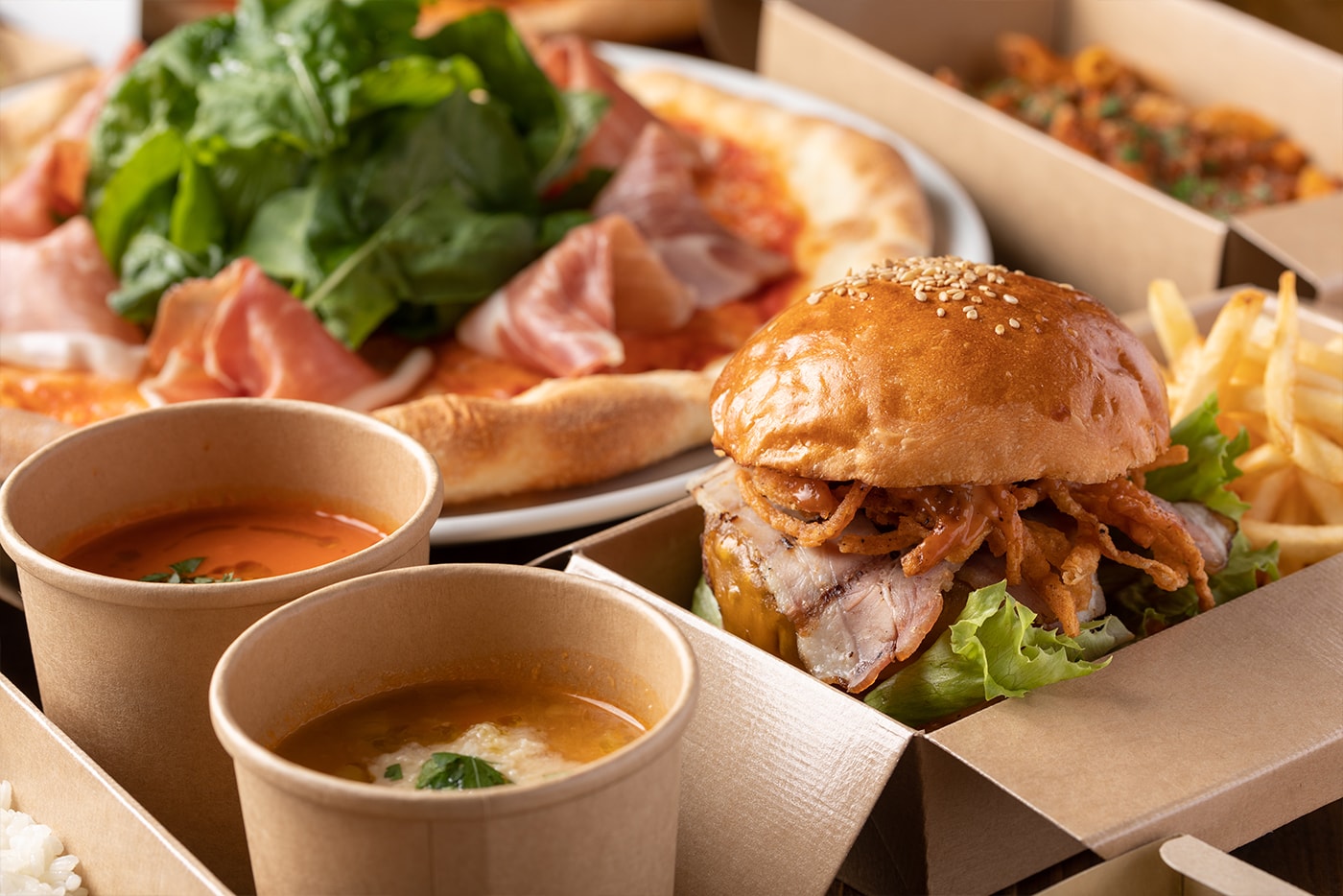 Enjoy a Luxurious Holiday Takeout Party Set at Home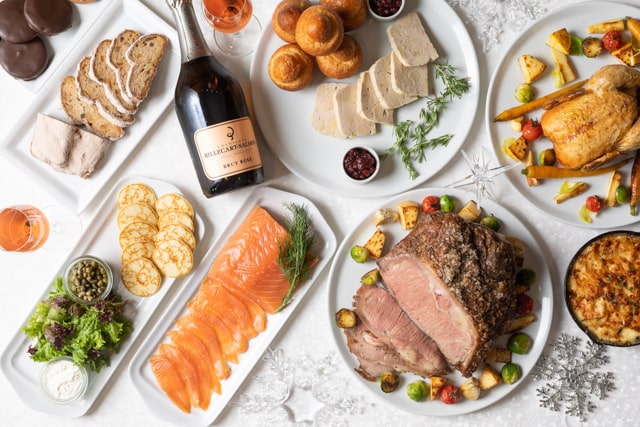 Holiday Takeout Party Set
December 1 – 31, 2020
(Reservation Period:
November 2 – December 26, 2020)
Experience a taste of Grand Hyatt Tokyo at home with a new luxurious takeout party set that includes authentic roast beef from The Oak Door steakhouse and The French Kitchen's home smoked salmon.
Pick-up hours
12:00 p.m. ~ 9:00 p.m.
*Please place your order at least one hour before the desired pick-up time.
Pick-up location
Italian Café Fiorentina
Grand Hyatt Tokyo 1st floor
Item / Price (subject to tax)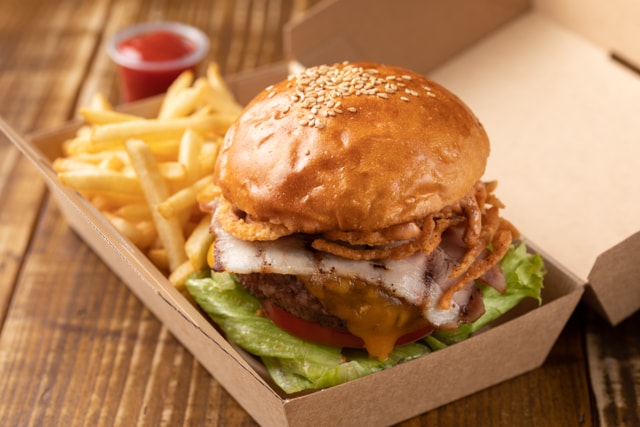 The Oak Door burger
JPY 1,650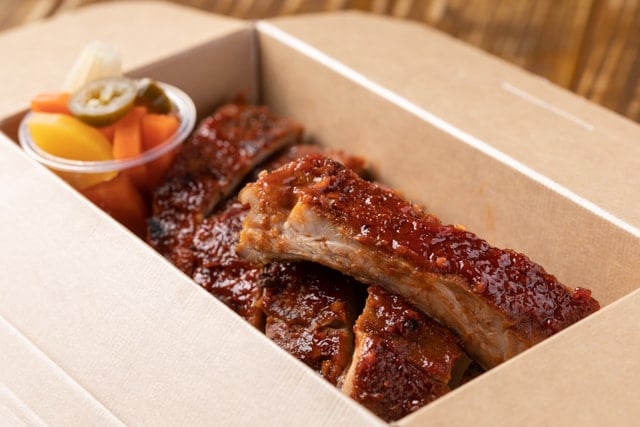 Chef Patrick's pork baby back ribs
with spicy pickled carrots
JPY 2,300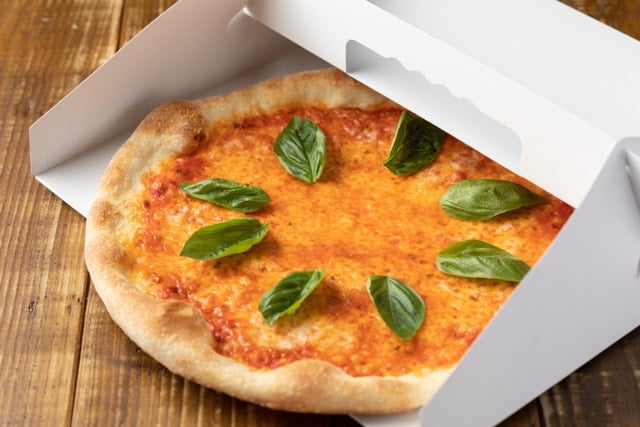 Margherita pizza
JPY 2,000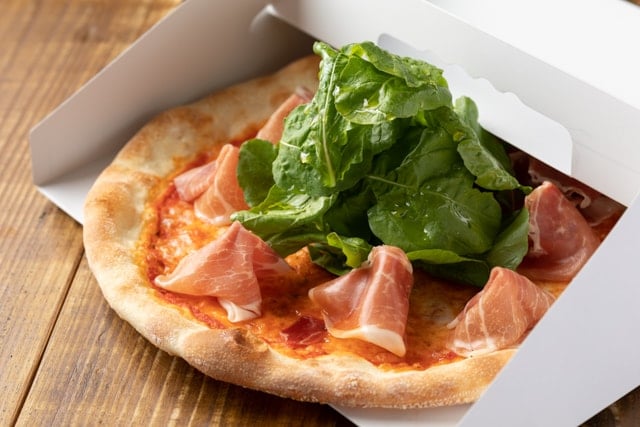 Prosciutto e rucola pizza
JPY 2,200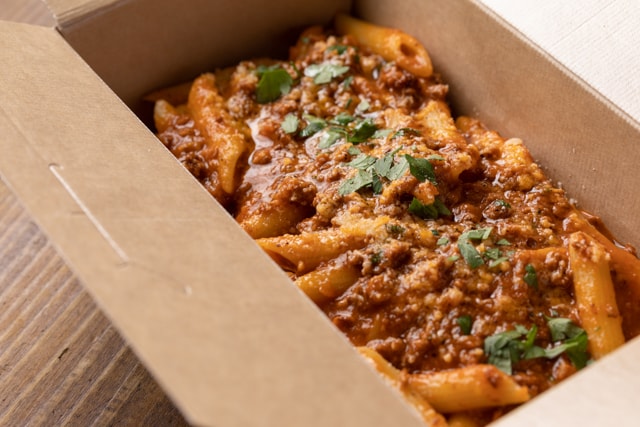 Penne alla Bolognese
JPY 2,100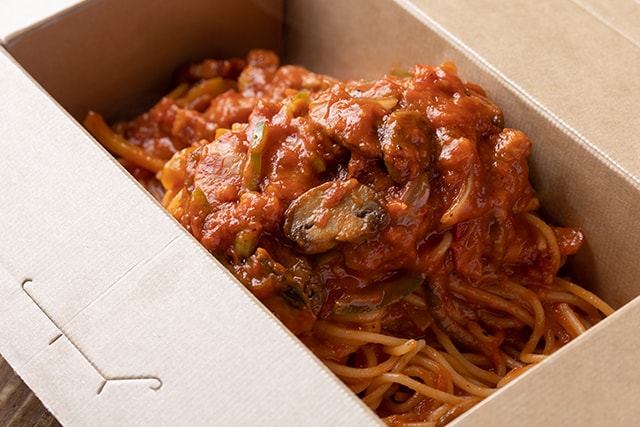 Spaghettini Neapolitan
JPY 2,200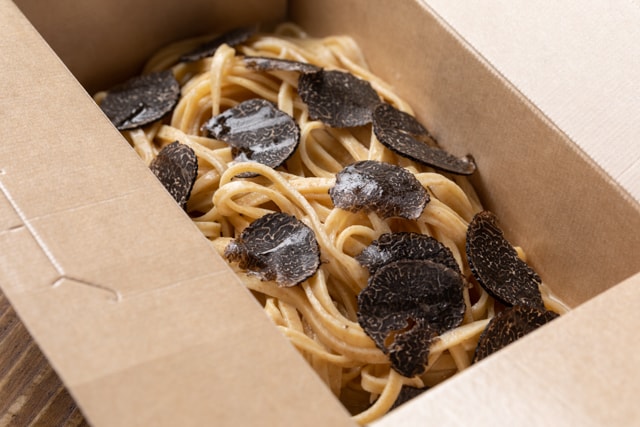 Fresh truffle tagliolini
JPY 3,600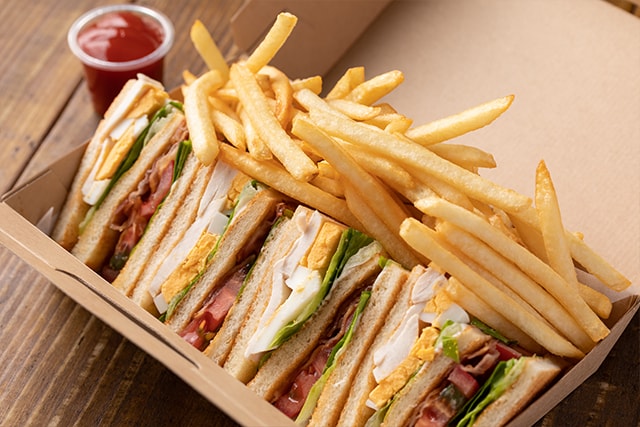 Clubhouse sandwich
with French fries
JPY 2,100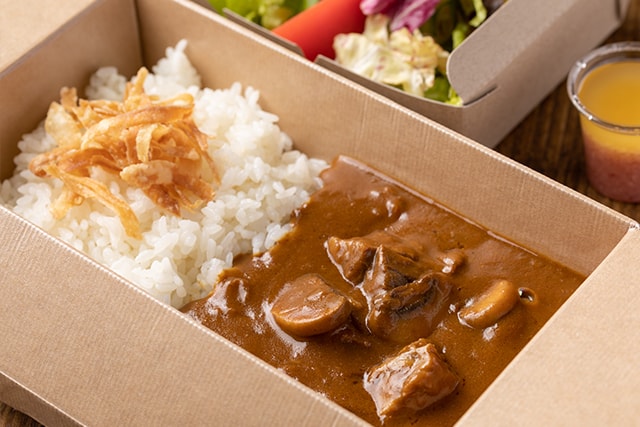 Curry rice (beef or shrimp)
with green salad
JPY 2,400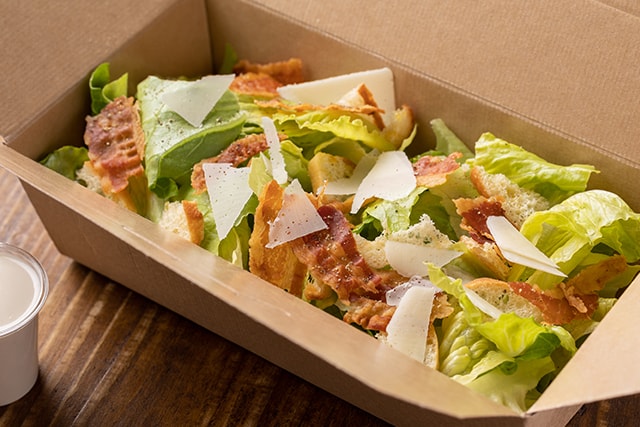 Caesar salad
JPY 1,100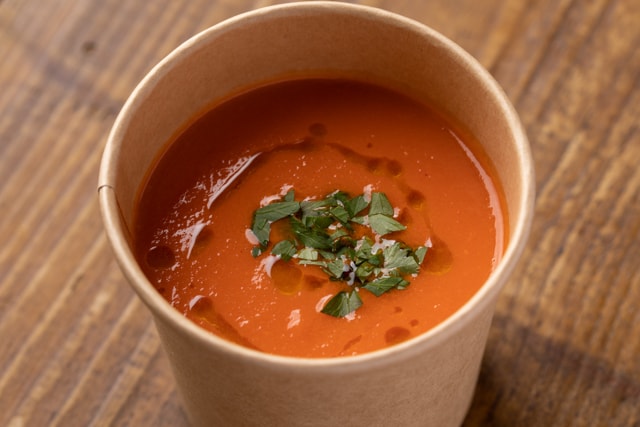 Tomato soup
JPY 530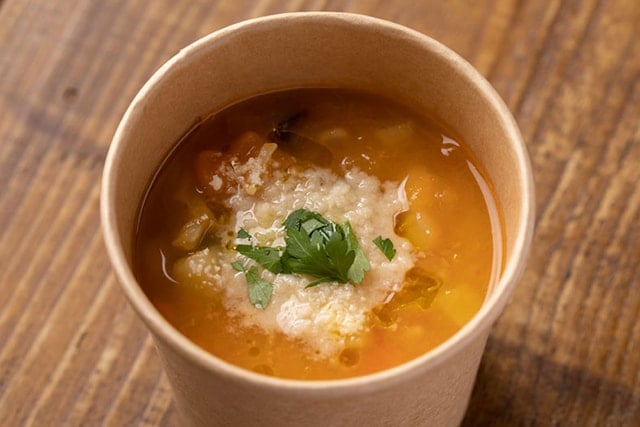 Tuscan minestrone
JPY 800
Drinks
■ Bottled Beer
Moretti 330ml JPY 700
Asahi Super Dry 334ml JPY 600
Suntory All-Free (non-alcoholic) 334ml JPY 520
■ Champagne 750ml (bottle)
Louis Roederer Brut Premier JPY 7,650
■ Wine 750ml (bottle)
Canvas Cabernet Sauvignon California JPY 3,850
Canvas Chardonnay California JPY 3,850
■ Coffee JPY 550
Coffee, cafè latte, cappuccino, iced coffee, iced latte

■ Iced Tea JPY 550
■ Organic Soda 355ml (bottle) JPY 900
Blood orange, pomegranate
■ Soft Drinks JPY 500
Coca Cola, Coca Cola Zero, Ginger Ale
■ Juices JPY 500
Orange, grapefruit, blood orange
■ Mineral Water 500ml (bottle) JPY 520
Panna, San Pellegrino
Notes:
Please call Fiorentina if you would like to change or cancel your order (03 4333 8780).
If we are not contacted within 15 minutes from the designated pick-up time, the order will automatically be cancelled.
Same-day cancellations will incur a 100% cancellation fee.
We may call you to verify your order.
Please consume the food within 20 minutes after your pick-up time.
Points, benefits and discount services are not applicable, with the exception of World of Hyatt points.
FIORENTINA Italian Café
Phone

Website

Hours

Breakfast

9:00 a.m. - 10:30 a.m.

Lunch

11:00 a.m. - 2:30 p.m.
(weekends and national holidays - 11:00 p.m.- 3:00 p.m.)

Afternoon

2:30 p.m. - 6:00 p.m.
(weekends and national holidays 3:00 p.m. - 6:00 p.m.)

Dinner

6:00 p.m. - 10:00 p.m.

*Hours of operation have changed. Please click here for more info