Come in Costume to Enjoy a Spooky Halloween Cocktail at The Oak Door
The Oak Door Bar will transform into a black-and-white setting reminiscent of a classic horror movie, where the bartenders will craft four unique Halloween cocktails and mocktails including "Anti-Venom," which will be served in a test tube; "V-Blood No. 2," a spooky blood-red cocktail; and "ENP Gas," a smoky purple cocktail made using dry ice and served from a UFO-shaped decanter.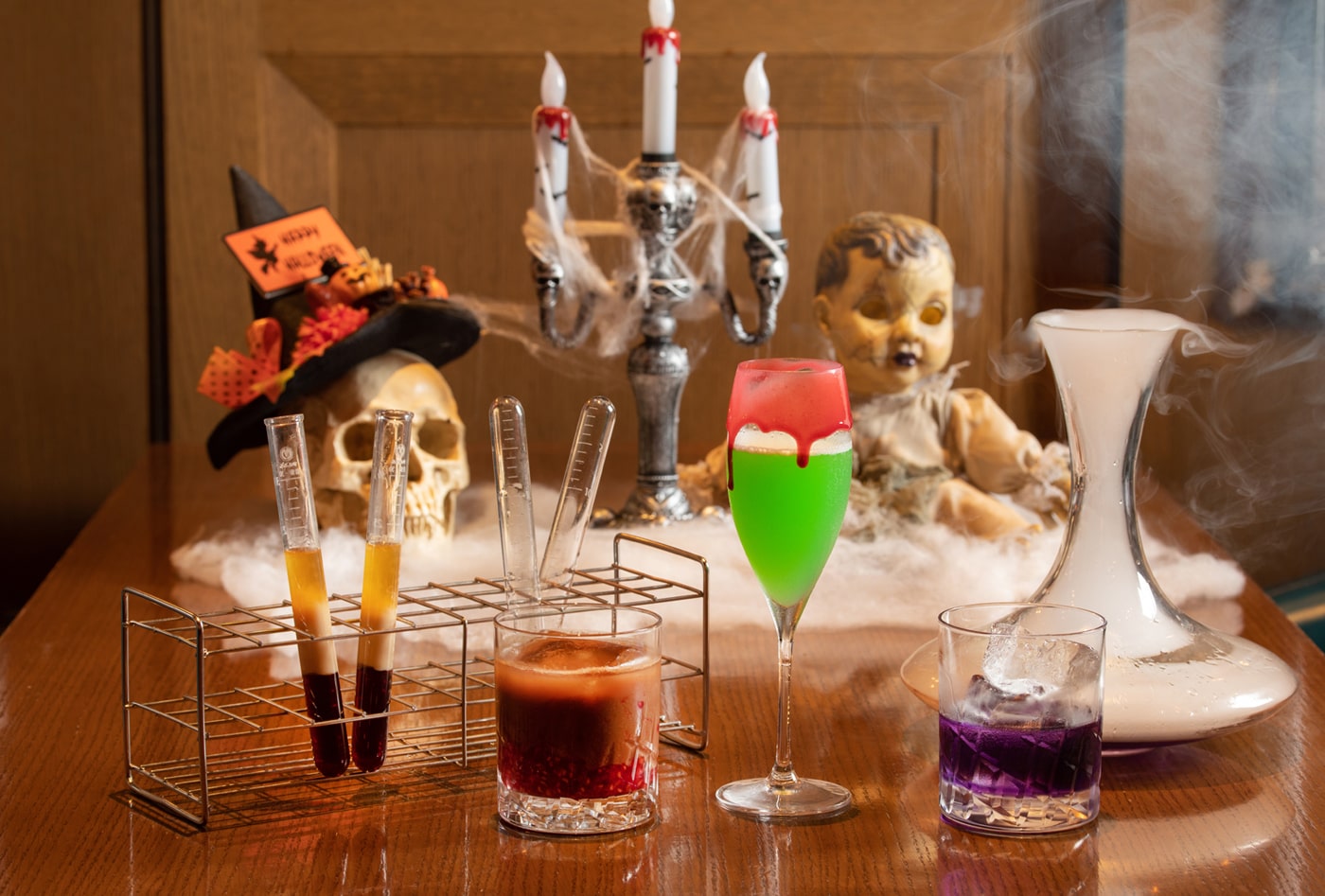 [Limited Time Offer]
Special Halloween Cocktail For Guests Dressed in Costumes!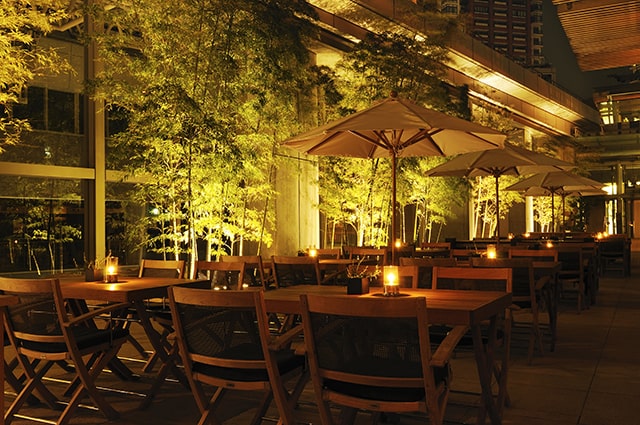 Kick-off your Halloween celebrations with a complimentary Halloween cocktail that will be offered to guests who dress up in costume and order from the regular dinner menu at The Oak Door terrace from October 25 – 31! Enjoy one of four spooky cocktails below.
Period
October 1 – 31, 2021
Dinner *Please note that operational hours are subject to change. Click here for the latest operational hours.
Menu / Price (Inc. tax / exc. service charge)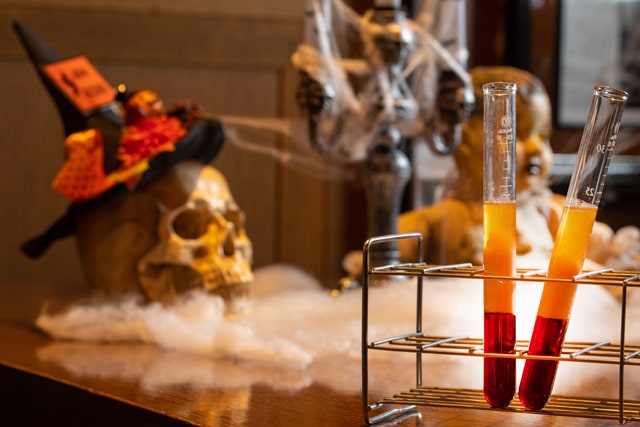 Anti-Venom ★NEW
JPY 1,980
Cherry Heering, Baileys Original Irish Cream, Grand Marnier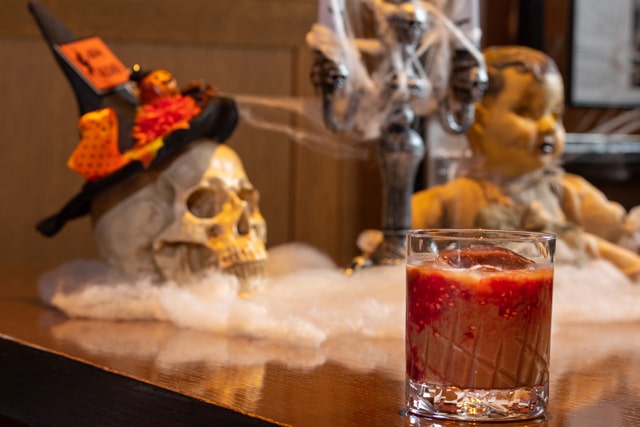 V-Blood No.2 ★NEW
JPY 1,980
Diplomatico rum, banana, raspberry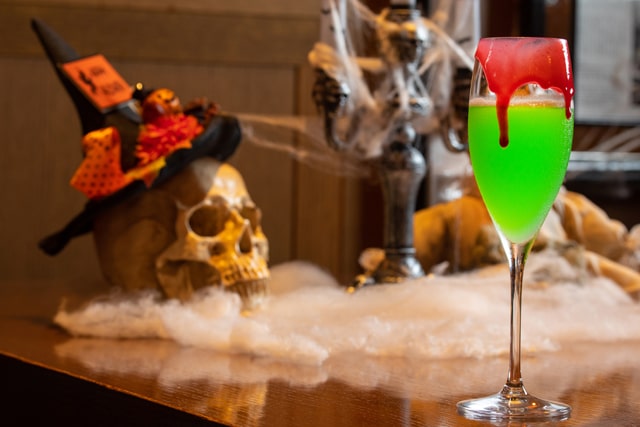 Bloody Merfolk ★NEW
JPY 1,980
Bols Peppermint Green, Botanist, pineapple juice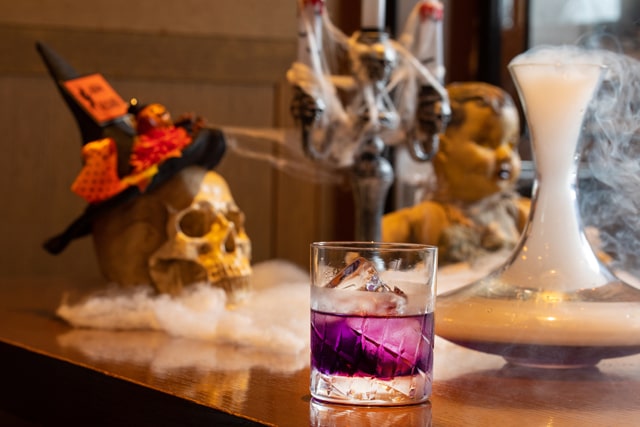 ENP Gas ★NEW
JPY 1,980
Bols Parfait Amour, Noilly Prat, Star of Bombay, syrop