Experience Halloween Laboratory at The Oak Door Bar
During the last week of October leading up to Halloween, The Oak Door Bar of Grand Hyatt Tokyo at Roppongi Hills will be transformed into a science laboratory with spider webs scattered around and bartenders dressed in white lab coats.
Skilled mixologists at the bar will be crafting six spooky Halloween-themed cocktails including lychee "Eyeballs" and "Test Tube Shots" that change color as you pour in mysterious mixtures to complete the shots. Sip on cocktails such as "Black Magic", a unique black cocktail made with Blavod, a black vodka derived from Catechu, an extract from the heartwood of catechu acacia trees found in Myanmar, or "V Blood", a virgin cocktail served in a beaker with blood-like pomegranate and lemon syrup syringed in front of your eyes.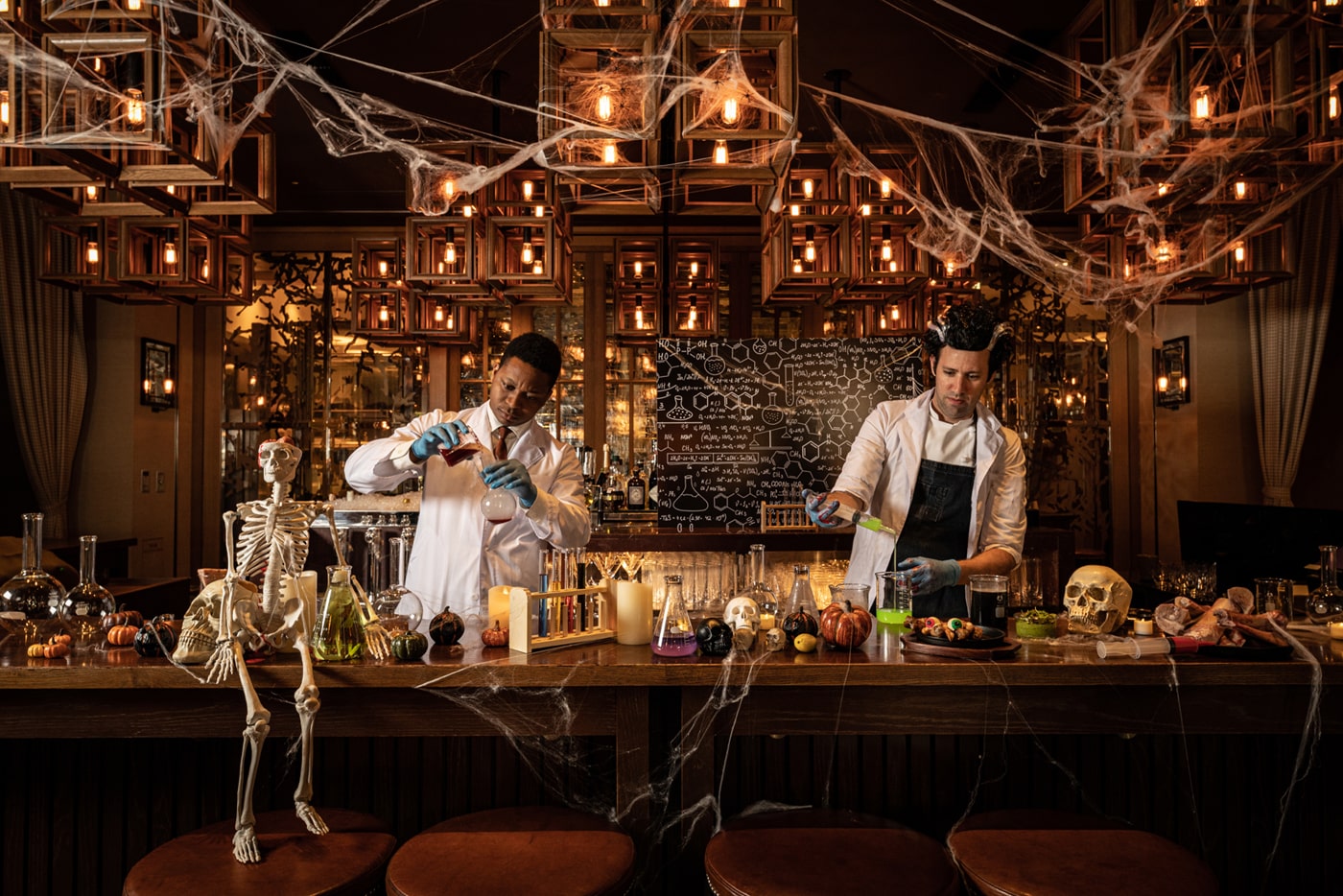 Halloween Party for Adults!
On October 25 and 26 (Friday and Saturday), come join us at The Oak Door for an adult Halloween party from 9:00 p.m. with the theme "Mad Scientist Laboratory". Apart from live music by the DJs and violinists, on each night there will be a costume contest in which a gentleman winner and a lady winner will be chosen for a magnum of champagne by Veuve Clicquot. Challenge your creativity and win a magnum to celebrate on this spookiest day of the year!
Period
October 24-31, 2019
6:00 p.m. – 12:30 p.m.
Menu / Price (subject to tax and service charge)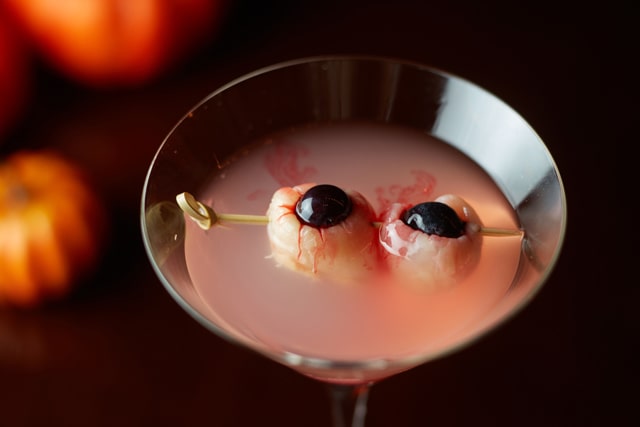 Eyeballs ★NEW
JPY 1,600
Mixed with vodka, lychee, lychee juice, blueberries and raspberries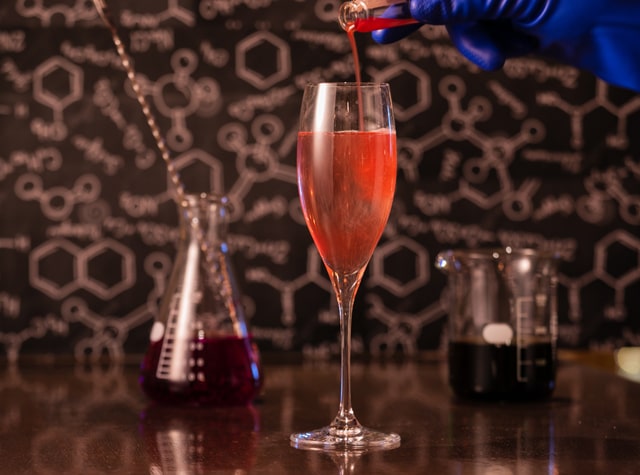 Love Potion
JPY 1,800
Bartender's original secret "love potion" made with Champagne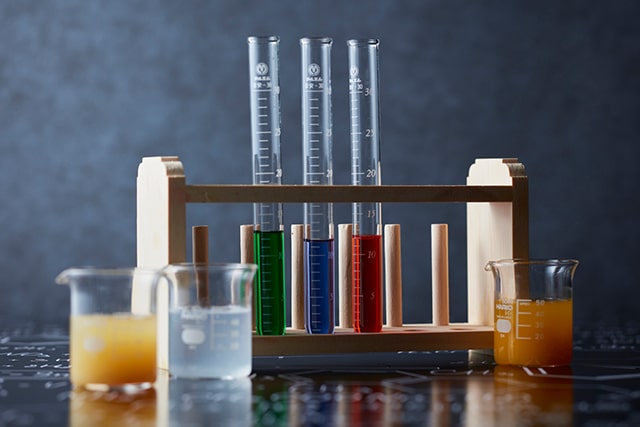 Test Tube Shots ★NEW
JPY 1,800
Be surprised by the change in color as you pour the mysterious mixture into each of the Test Tubes to complete the shots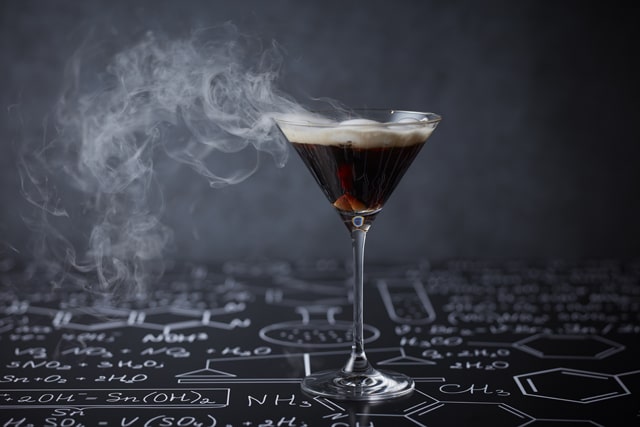 Black Magic ★NEW
JPY 1,600
Featuring Blavod which gives a unique black color, mixed with coca-cola, and served with dry ice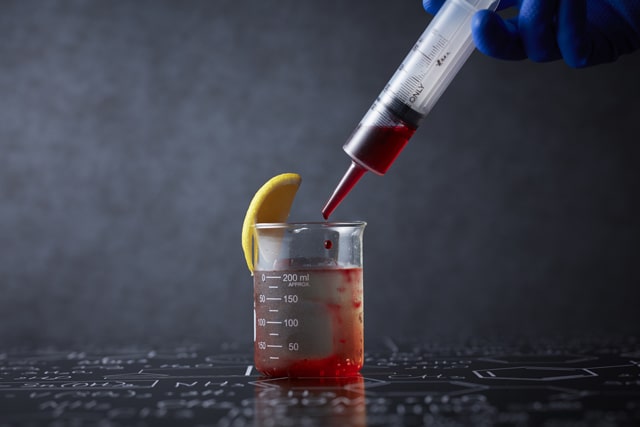 V blood ★NEW
JPY 1,600
A virgin cocktail made with ginger ale, pomegranate syrup and fresh lemon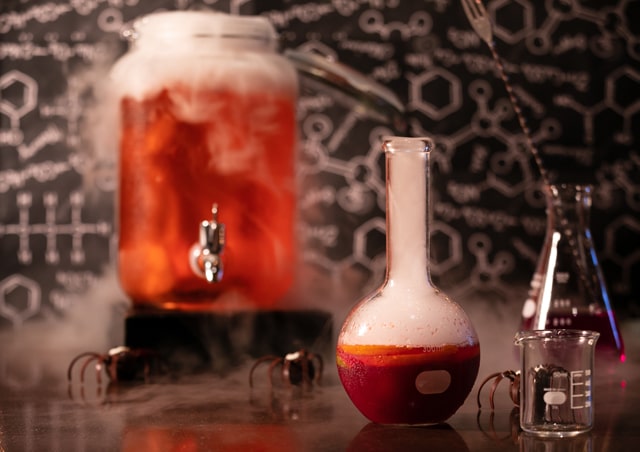 Bloody sangria
JPY 1,800
Sangria-style cocktail made with several kinds of fruits, red wine, blueberries, served in a beaker
THE OAK DOOR Steakhouse
Phone

Website

Hours

Lunch

11:30 a.m. - 2:30 p.m.
(weekends and national holidays 11:30 a.m. - 3:00 p.m.)

Afternoon

3:00 p.m. - 5:00 p.m.

Dinner

6:00 p.m. - 10:00 p.m.

Bar

11:30 a.m. - 12:30 a.m. (Last order for food 10:30 p.m.)