Artist: Profile
Julia Constantin
Originally from Romania, Julia always had a passion for jazz: her father being a jazz saxophone player, she listened to and sang along with jazz greats from a young age.
After graduating with degrees in Psychology and the Arts with training from renowned vocal coaches, she sang at various jazz festivals in Romania and also had the opportunity to represent Romania at the International Jazz Festival in Tallinn, Estonia.
Since then, she has gained extensive experience, singing and touring in her home country and abroad at corporate events and jazz festivals, with a proven track record for long and short term residency contracts, singing up to six nights a week at various prestigious hotels and clubs worldwide.
Grand Hyatt Tokyo warmly welcomes Julia back to MADURO for her second appearance.
Please note that during the performance, unauthorized photography, and recordings of any kind (including video recording with mobile phones) are strictly prohibited. We appreciate your kind understanding on this matter.
Period

From 28 January

※Nightly Cover Charge JPY 2,000(8:00 p.m./subject to tax)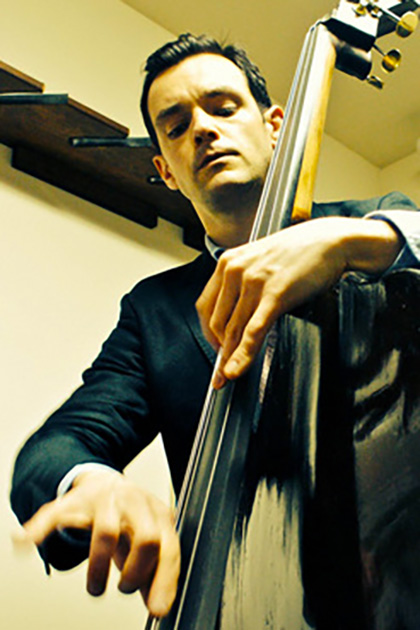 Paul Dwyer - Bass
Bassist Paul Dwyer was born in Somerset, England in 1977. He studied bass with John Edwards and played with various jazz groups in London between 1998 - 2002. In 2002 Paul moved to Japan and studied nagauta shamisen for two years with Yuri Okayasu. He became involved in the jazz scene in Tokyo and soon became an in demand sideman for local artists and international guests on tour. He has lead his own bands in Japan and has been a member of the groups of Scotty Wright, Diane Witherspoon, Sheila Jordan, Don Friedman, Mike Zachernuk, Simon Cosgrove, Shunsuke Umino, Ro Hasegawa, Tomonao Hara and Wataru Hamasaki. He has also played for swing dance events and competitions in Japan, Korea and Hong Kong. From 2014 to 2015 Paul lived in Lisbon, Portugal where he played with Maria Viana, George Esteves, Joao Rijo, Filipe Melo, Joao Lopes Pereira, Bruno Santos and Ze Maria Goncalves Pereira, to name a few. He was the house band bassist for Cascais jazz club and performed with his trio for the national radio station Antena 2. On his visits to New York, Paul has taken lessons with Buster Williams, Ben Wolfe, Marco Panascia and Andy Gonzalez.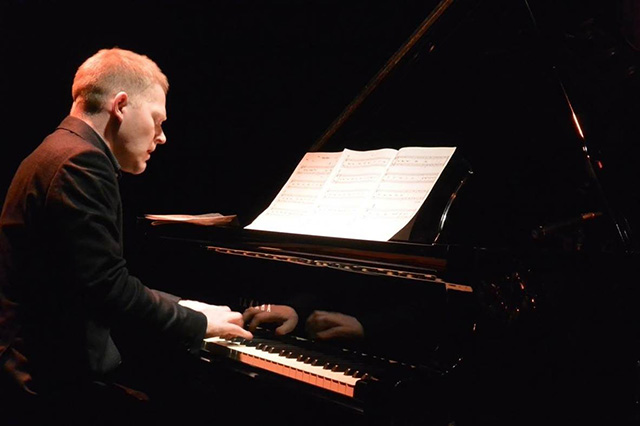 Simon Cosgrove - Piano
Simon was born in England and studied music at Cambridge University. Since moving to Tokyo he has been in constant demand as a performer, arranger and educator, including appearances with the Duke Ellington Orchestra and Jamie Cullum. Simon has released three albums under his own name and he has performed at jazz festivals in Europe, USA, India and Australia.
Band members: Schedule
* Band members are subject to change.