Artist: Profile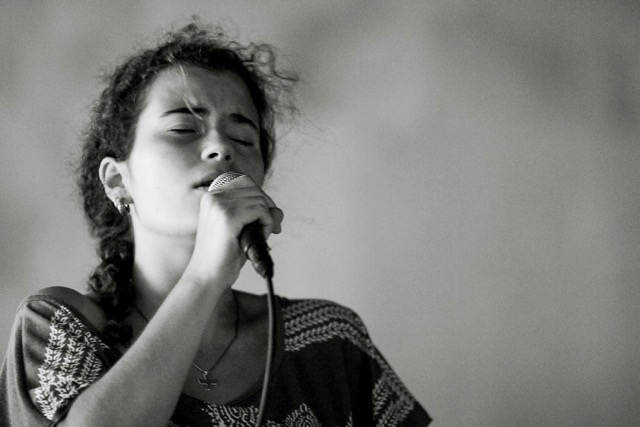 Marta Garrett Fatela
Marta studied music in her hometown of Lisbon, Portugal since she was seven years old and discovered jazz when she was thirteen as she began participating in Lisbon Jazz Summer School. During this time, she had the opportunity to play and work alongside recognized artists such as Mulgrew Miller, Greg Osby and Butch Morris. Her jazz career started in 2010 while she began her studies at the jazz school of Hot Clube de Lisboa. She then went on to pursue a bachelor's in jazz during which she performed in various groups as well as in a guitar duo, Marta & Zé. The duo was a melting pot of music styles and they play arrangements of Brazilian, Portuguese, Pop, Rock and Jazz songs in venues that spanned from small bars and night clubs to non-profit associations and concert halls.
In September 2015 her career took a turn when she enrolled in the European Jazz Master's Program, moving through Amsterdam, Berlin and Copenhagen over two years. She started writing her own music and taking in the influence of various teachers and fellow musicians, but staying true to her Portuguese upbringing. She completed her Master's in June of 2017.
Grand Hyatt Tokyo warmly welcomes Marta to MADURO.
Period

From 11 September

※Nightly Cover Charge JPY 2,000(8:00 p.m./subject to tax)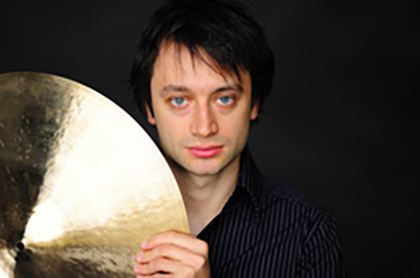 Dennis Frehse - Drums
Dennis was born in Germany and studied music at Berklee College of Music in Boston, USA. Before moving to Japan, Dennis was very active, playing concerts across Europe. He has worked with numerous musicians including Branford Marsalis, Makoto Ozone, Sadao Watanabe, Lisa Ono, Seiichi Nakamura, Tomonao Hara besides others.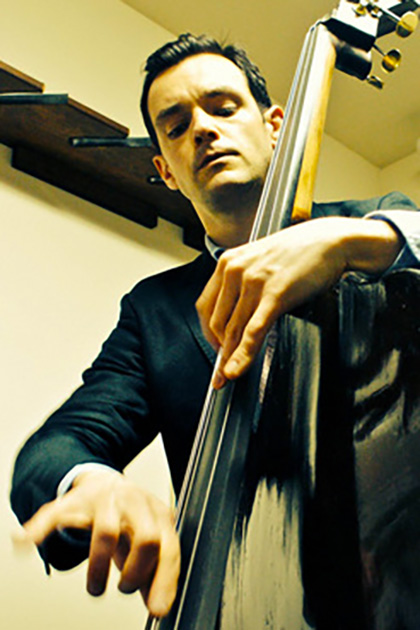 Paul Dwyer - Bass
Bassist Paul Dwyer was born in Somerset, England in 1977. He studied bass with John Edwards and played with various jazz groups in London between 1998 - 2002. In 2002 Paul moved to Japan and studied nagauta shamisen for two years with Yuri Okayasu. He became involved in the jazz scene in Tokyo and soon became an in demand sideman for local artists and international guests on tour. He has lead his own bands in Japan and has been a member of the groups of Scotty Wright, Diane Witherspoon, Sheila Jordan, Don Friedman, Mike Zachernuk, Simon Cosgrove, Shunsuke Umino, Ro Hasegawa, Tomonao Hara and Wataru Hamasaki. He has also played for swing dance events and competitions in Japan, Korea and Hong Kong. From 2014 to 2015 Paul lived in Lisbon, Portugal where he played with Maria Viana, George Esteves, Joao Rijo, Filipe Melo, Joao Lopes Pereira, Bruno Santos and Ze Maria Goncalves Pereira, to name a few. He was the house band bassist for Cascais jazz club and performed with his trio for the national radio station Antena 2. On his visits to New York, Paul has taken lessons with Buster Williams, Ben Wolfe, Marco Panascia and Andy Gonzalez.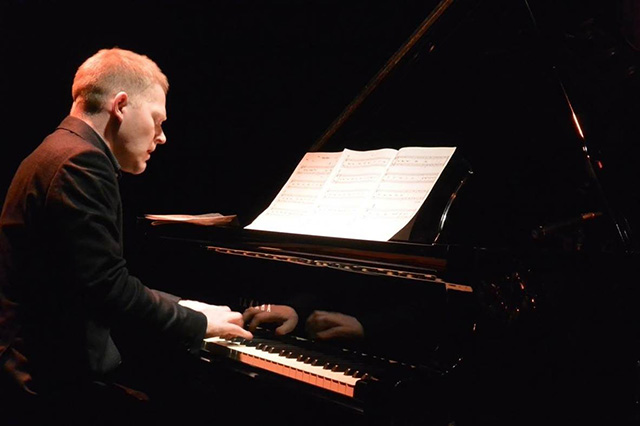 Simon Cosgrove - Piano
Simon was born in England and studied music at Cambridge University. Since moving to Tokyo he has been in constant demand as a performer, arranger and educator, including appearances with the Duke Ellington Orchestra and Jamie Cullum. Simon has released three albums under his own name and he has performed at jazz festivals in Europe, USA, India and Australia.
Band members: Schedule
* Band members are subject to change.