Artists' Profile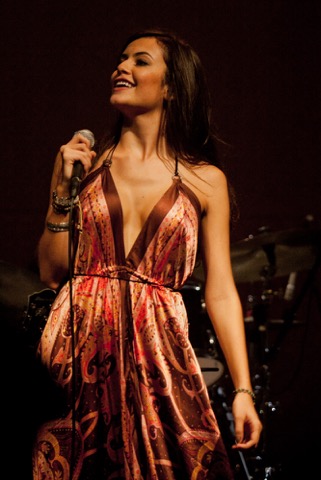 Tabatha
Born in the southeastern state of Espirito Santo in Brazil, Tabatha started her professional career at the young age of 13, performing in bands for ballroom dance parties and events in her native region.
Her most notable performance to date was with her group Electric Trio, in which she performed in front of 20,000 spectators.
During her time in Tokyo in 2008, she was invited to record the song "Winter Sun", which was featured on the original Starbucks compilation album, "Winterhouse". Following the success of the release, she performed at an exclusive in-store show at the Starbucks' flagship location in Tokyo Midtown.
In 2015, Tabatha participated in one of the most popular reality TV show, "The Voice Brasil" and charmed the panelists as well as the Brazilian crowd.
Tabatha currently resides in São Paulo and her repertoire includes Bossa Nova, Jazz and Pop.
Please warmly welcome Tabatha for her 4th performance at MADURO.
*We kindly ask that guests taking personal photos or videos give due consideration to the privacy and comfort of other patrons and refrain from including them in the content. In the interest of ensuring the enjoyment and privacy of other guests, please understand that hotel staff may on occasion approach you regarding the use of cameras and/or other recording equipment. Meanwhile, please be informed that photo-shooting, filming or recording for business purpose is strictly prohibited.
Period

From August 12 -

※Nightly Cover Charge JPY 2,000(8:00 p.m./subject to tax)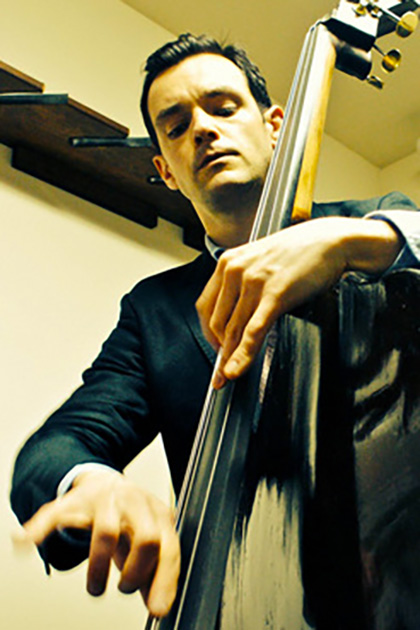 Paul Dwyer - Bass
Bassist Paul Dwyer was born in Somerset, England in 1977. He studied bass with John Edwards and played with various jazz groups in London between 1998 - 2002. In 2002 Paul moved to Japan and studied nagauta shamisen for two years with Yuri Okayasu. He became involved in the jazz scene in Tokyo and soon became an in demand sideman for local artists and international guests on tour. He has lead his own bands in Japan and has been a member of the groups of Scotty Wright, Diane Witherspoon, Sheila Jordan, Don Friedman, Mike Zachernuk, Simon Cosgrove, Shunsuke Umino, Ro Hasegawa, Tomonao Hara and Wataru Hamasaki. He has also played for swing dance events and competitions in Japan, Korea and Hong Kong. From 2014 to 2015 Paul lived in Lisbon, Portugal where he played with Maria Viana, George Esteves, Joao Rijo, Filipe Melo, Joao Lopes Pereira, Bruno Santos and Ze Maria Goncalves Pereira, to name a few. He was the house band bassist for Cascais jazz club and performed with his trio for the national radio station Antena 2. On his visits to New York, Paul has taken lessons with Buster Williams, Ben Wolfe, Marco Panascia and Andy Gonzalez.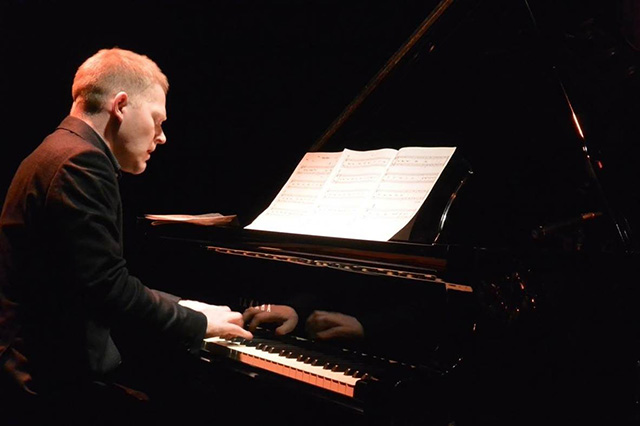 Simon Cosgrove - Piano
Simon was born in England and studied music at Cambridge University. Since moving to Tokyo he has been in constant demand as a performer, arranger and educator, including appearances with the Duke Ellington Orchestra and Jamie Cullum. Simon has released three albums under his own name and he has performed at jazz festivals in Europe, USA, India and Australia.
Band Members' Schedule
* Band members are subject to change.