Artist: Profile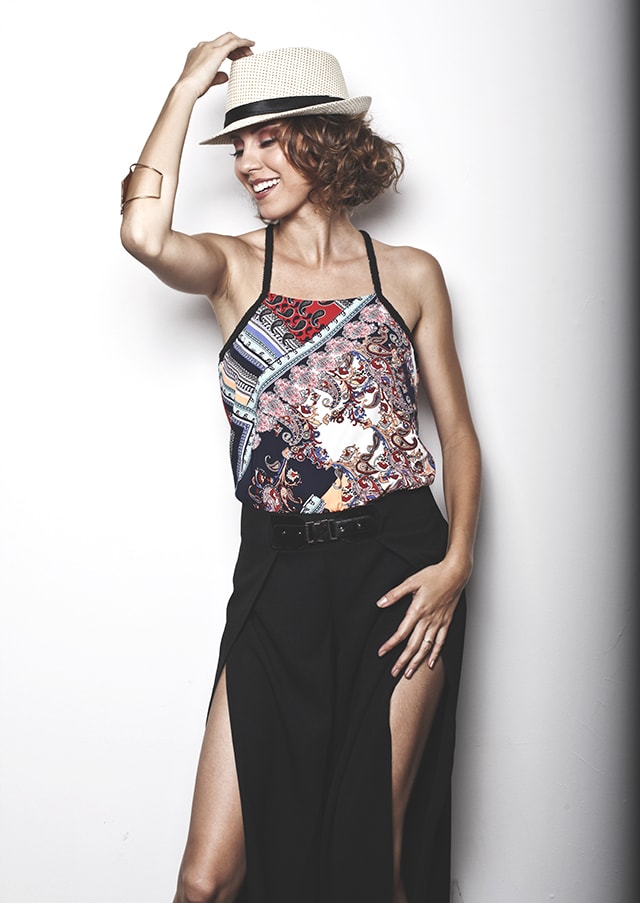 Lorena Ly
Lorena was born in Brazil where she grew up with parents who were musicians. She started singing in church since childhood and participated in many musical competitions. Gradually she went on to sing at music festivals and shows and even opened for famous artists such as Filo Machado, Delcio Carvalo, Ze Renato, Alcione and Alexandre Pires.
She studied music at the Dunga Rodrigues Conservatory where she appeared on the musical opera stage by Chico Buarque in 2010 and on the TV program "Women Who Shine" sponsored by Sony Music and Bom Bril in 2012. During the World Cup in 2014 she appeared on the stage of 'FIFA FAN FESTA' held at Guaiba, one of the host spots.The following year, she was accepted as a contestant on the Brazilian version of "The Voice" series, a popular singing competition program watched nationwide and worldwide. Although she didn't win, she advanced to the semifinals and shared the stage with Samba legend Nelson Sargento. In 2016, under the direction of Maestro Fabricio Carvalho, she was invited to the UFMT Orchestra and participated in the musical "The New Music of Mato Grosso".
In the same year, she released her first single "O vento a flor" written by Anthony Brito and Kleuber Guarcez, and the song was chosen to be used in a documentary movie. She has received three awards at the 'Belem Audio Visual Festival' (FAB), and in 2017, she was invited to the World Congress held in Turkey and performed alongside famed actor Grossense Romeu Benedito.
Please note that during the performance, unauthorized photography, and recordings of any kind (including video recording with mobile phones) are strictly prohibited. We appreciate you kind understanding on this matter.
Period

From 8 January 2018

※Nightly Cover Charge JPY 2,000(8:00 p.m./subject to tax)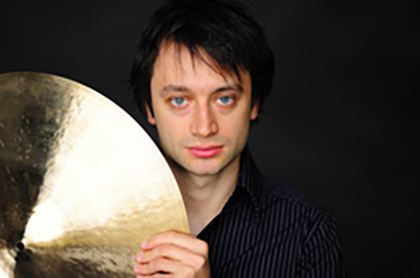 Dennis Frehse - Drums
Dennis was born in Germany and studied music at Berklee College of Music in Boston, USA. Before moving to Japan, Dennis was very active, playing concerts across Europe. He has worked with numerous musicians including Branford Marsalis, Makoto Ozone, Sadao Watanabe, Lisa Ono, Seiichi Nakamura, Tomonao Hara besides others.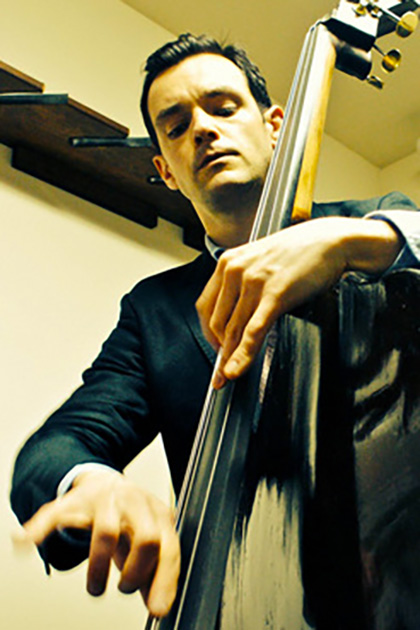 Paul Dwyer - Bass
Bassist Paul Dwyer was born in Somerset, England in 1977. He studied bass with John Edwards and played with various jazz groups in London between 1998 - 2002. In 2002 Paul moved to Japan and studied nagauta shamisen for two years with Yuri Okayasu. He became involved in the jazz scene in Tokyo and soon became an in demand sideman for local artists and international guests on tour. He has lead his own bands in Japan and has been a member of the groups of Scotty Wright, Diane Witherspoon, Sheila Jordan, Don Friedman, Mike Zachernuk, Simon Cosgrove, Shunsuke Umino, Ro Hasegawa, Tomonao Hara and Wataru Hamasaki. He has also played for swing dance events and competitions in Japan, Korea and Hong Kong. From 2014 to 2015 Paul lived in Lisbon, Portugal where he played with Maria Viana, George Esteves, Joao Rijo, Filipe Melo, Joao Lopes Pereira, Bruno Santos and Ze Maria Goncalves Pereira, to name a few. He was the house band bassist for Cascais jazz club and performed with his trio for the national radio station Antena 2. On his visits to New York, Paul has taken lessons with Buster Williams, Ben Wolfe, Marco Panascia and Andy Gonzalez.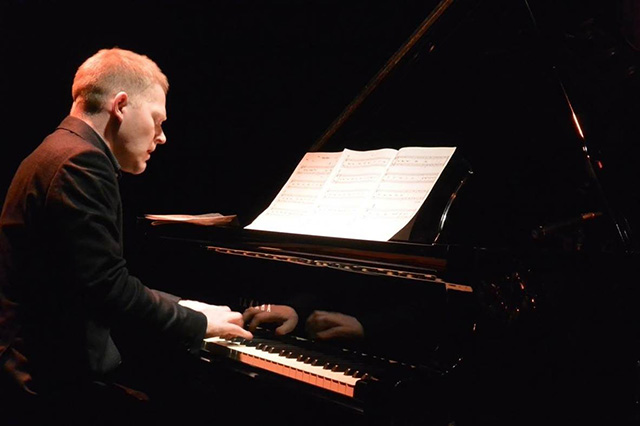 Simon Cosgrove - Piano
Simon was born in England and studied music at Cambridge University. Since moving to Tokyo he has been in constant demand as a performer, arranger and educator, including appearances with the Duke Ellington Orchestra and Jamie Cullum. Simon has released three albums under his own name and he has performed at jazz festivals in Europe, USA, India and Australia.
Band members: Schedule
* Band members are subject to change.