Artist: Profile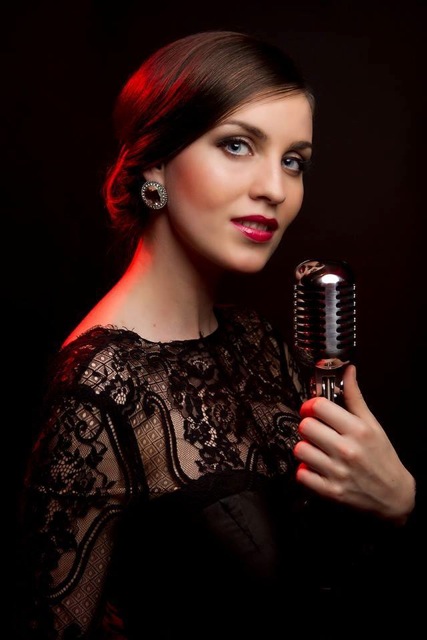 Oana Laura Muresan
Oana was born in Romania where her passion for music started at the very early age of seven when she started her formal music education and piano lessons. Through classic voice training, she devoted her passion to opera music.
During high school, she won numerous awards at piano and vocal contests. She went to "Gheorge Dima Music School" in Cluj Napoca City where she continued her vocal and piano training. Then, she was introduced to jazz music and began singing as a jazz pop singer. Before graduation, Oana received the "Best Jazz Vocalist" award at the "Sibu City Jazz Festival" in Romania.
Receiving this award, was the starting point of Oana's singing career.
In 2014, she started working at "the 'Venetian' Sands in Macao China" where she attracted guests from around the world with her opera-inspired singing voice. She performed around Asia in casinos, piano bars and five star hotels such as The Conrad, Four Seasons and The Ritz-Carlton.
Oana's versatile and elegant singing style appeals to guests regardless of the music genre.
Grand Hyatt Tokyo warmly welcomes Oana to MADURO.
Please note that during the performance, unauthorized photography, and recordings of any kind (including video recording with mobile phones) are strictly prohibited. We appreciate your kind understanding on this matter.
Period

From 29 October

※Nightly Cover Charge JPY 2,000(8:00 p.m./subject to tax)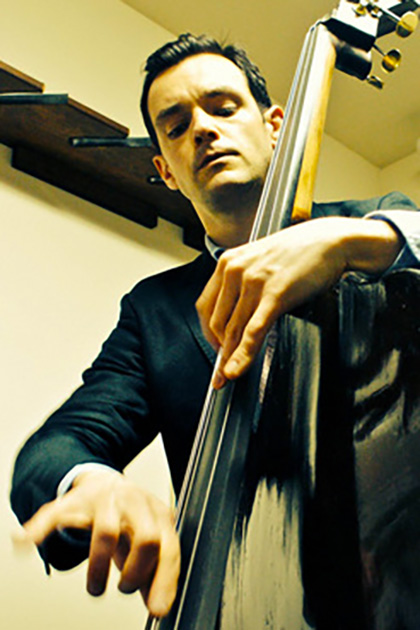 Paul Dwyer - Bass
Bassist Paul Dwyer was born in Somerset, England in 1977. He studied bass with John Edwards and played with various jazz groups in London between 1998 - 2002. In 2002 Paul moved to Japan and studied nagauta shamisen for two years with Yuri Okayasu. He became involved in the jazz scene in Tokyo and soon became an in demand sideman for local artists and international guests on tour. He has lead his own bands in Japan and has been a member of the groups of Scotty Wright, Diane Witherspoon, Sheila Jordan, Don Friedman, Mike Zachernuk, Simon Cosgrove, Shunsuke Umino, Ro Hasegawa, Tomonao Hara and Wataru Hamasaki. He has also played for swing dance events and competitions in Japan, Korea and Hong Kong. From 2014 to 2015 Paul lived in Lisbon, Portugal where he played with Maria Viana, George Esteves, Joao Rijo, Filipe Melo, Joao Lopes Pereira, Bruno Santos and Ze Maria Goncalves Pereira, to name a few. He was the house band bassist for Cascais jazz club and performed with his trio for the national radio station Antena 2. On his visits to New York, Paul has taken lessons with Buster Williams, Ben Wolfe, Marco Panascia and Andy Gonzalez.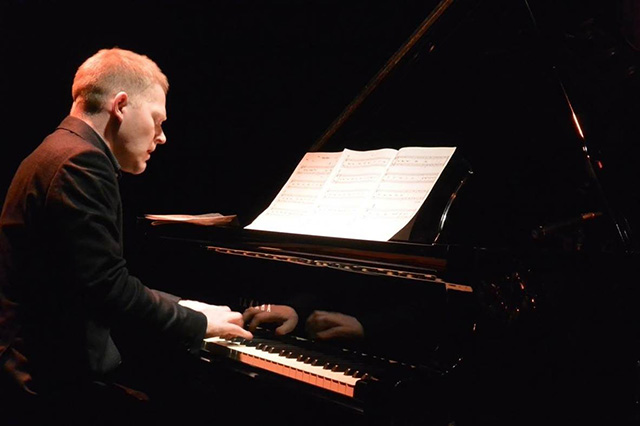 Simon Cosgrove - Piano
Simon was born in England and studied music at Cambridge University. Since moving to Tokyo he has been in constant demand as a performer, arranger and educator, including appearances with the Duke Ellington Orchestra and Jamie Cullum. Simon has released three albums under his own name and he has performed at jazz festivals in Europe, USA, India and Australia.
Band members: Schedule
* Band members are subject to change.