Semi-Buffet Classic Bistro Dinner: All-You-Can-Taste Appetizers and Desserts
For diners to enjoy the abundance of choice of appetizers and desserts, The French Kitchen of Grand Hyatt Tokyo at Roppongi Hills is pleased to introduce for the first time a dinner course with all-you-can-taste appetizers and dessert, served in a buffet station. Savor the best fall has to offer with this special semi-buffet dinner course, enjoy popular classic French bistro appetizers and seasonal desserts like Mont Blanc and pumpkin Paris-Brest.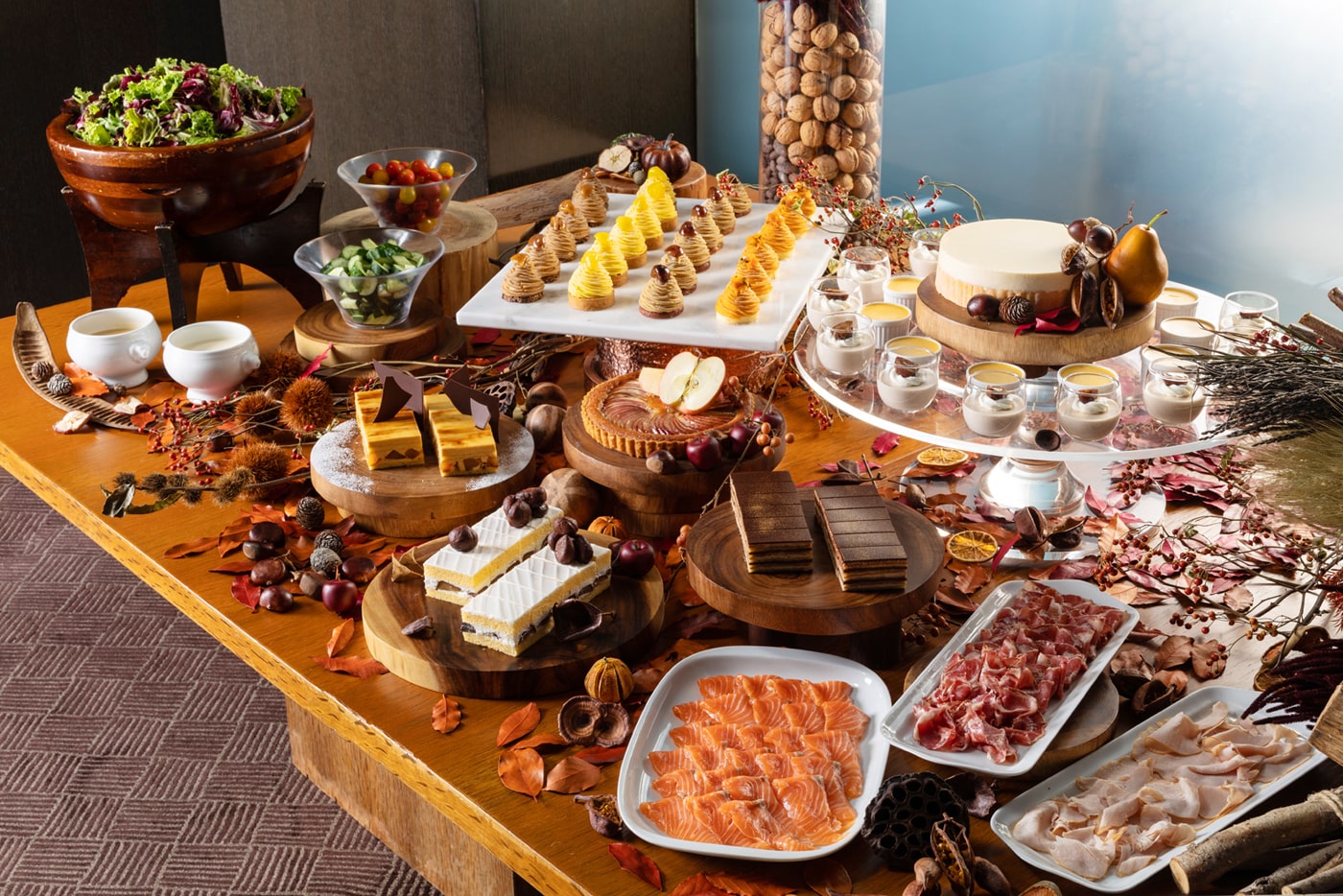 Period
October 1 – November 29, 2019
6:00 p.m. – 9:30 p.m.
Menu / Price (subject to tax and a service charge)
The French Kitchen Semi Buffet Dinner JPY 5,800
with Free-flow Beverages JPY 7,700


《Online Specials》Reserve for 5 – 19 November online and get a welcome drink!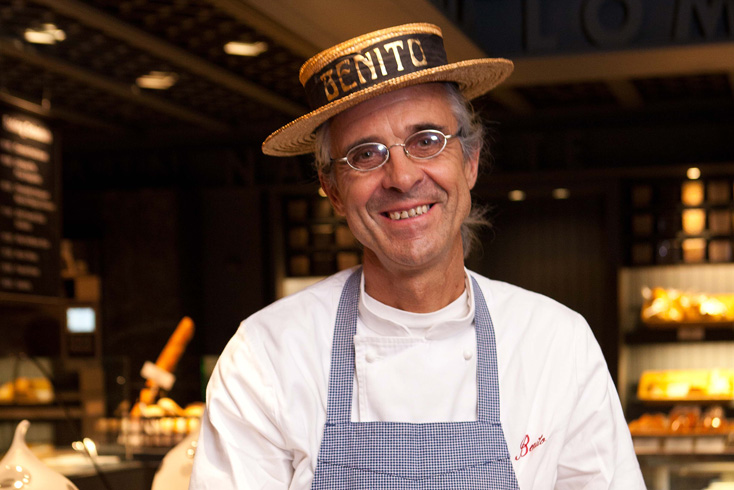 Special Appetizers by Charcuterie Master Chef Benito
From November 5 to 19, World-famous Charcuterie Master from Belgium, Chef Benito offers authentic European tastes such as terrine, riette, putty and meatloaf at lunch and dinner buffets in the French kitchen.
Charcutrie is a French craftsman who makes processed pork such as terrine, pate, and meatloaf. A collaboration between Mr. Benito, who is called "Master", and a French kitchen buffet.
《Online Specials》A welcome drink will be served for those who book this course online for 5 – 19 November!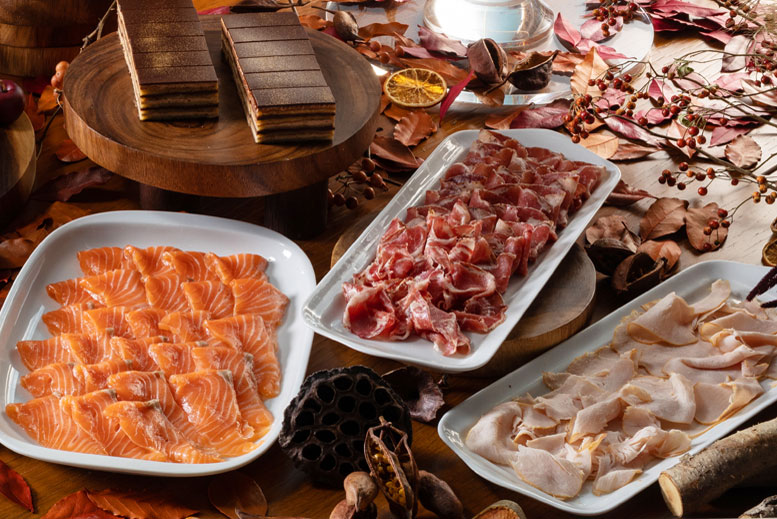 Appetizer ~From Buffet Table~
<Example>
Green salad
The French Kitchen Smoked Salmon
Pork and foie gras terrine
Parma ham
Grilled chicken breast
Sautéed shrimp
Grilled mackerel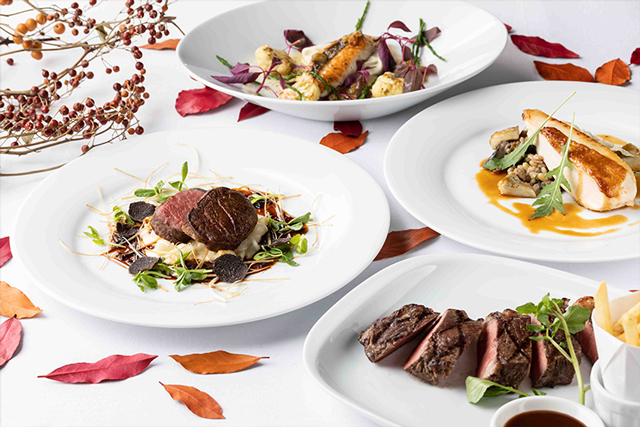 Main ~Table Service~
Choose 1 main dish from the selections
<Example>
Pan fried New Zealand beef tenderloin
Grilled Australian beef sirloin
Grilled pork loin
Roasted duck breast
Roasted Shingen chicken
Market fish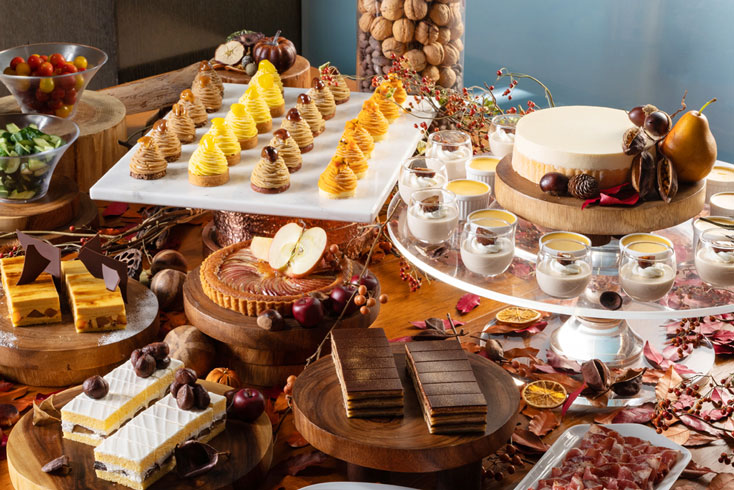 Dessert ~From Buffet Table~
<Example>
Mont Blanc
Pumpkin Paris-Brest
Pumpkin pudding
Pumpkin mousse
Pumpkin roll
Daily tart
The French Kitchen All-Day Dining
Phone

Website

Hours

Breakfast

6:30 a.m. - 10:30 a.m.

Lunch

11:30 a.m. - 2:30 p.m.
(weekends and national holidays 11:30 a.m. - 3:00 p.m.)

Afternoon

2:30 p.m. - 5:30 p.m.
(weekends and national holidays 3:00 p.m. - 5:30 p.m.)

Dinner

6:00 p.m. - 9:30 p.m.

Bar

11:00 a.m. - 9:30 p.m.