Lavish Breakfast at Grand Hyatt Tokyo
How about spending a luxurious morning with hotel restaurant breakfast on your day off or starting your morning with an energy-boosting Power Breakfast with co-workers?
Grand Hyatt Tokyo in Roppongi offers an assortment of breakfasts ranging from the classic Continental Breakfast, American Breakfast, healthy breakfast, Japanese breakfast, a hearty breakfast set of stylish Italian sandwiches with fruit juices, plus a variety of breads and pastries from the bakery.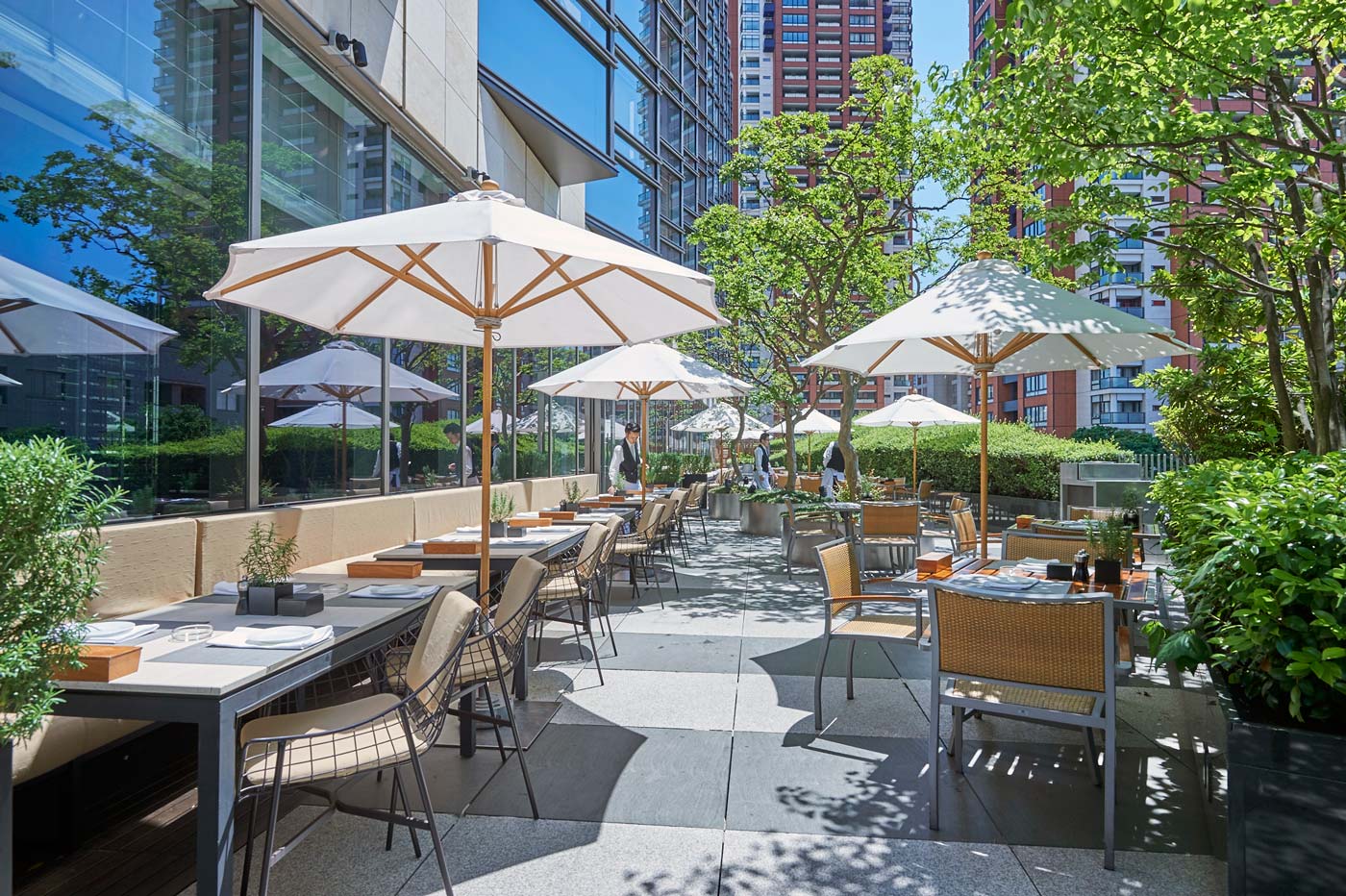 The French Kitchen (2F All-day dining)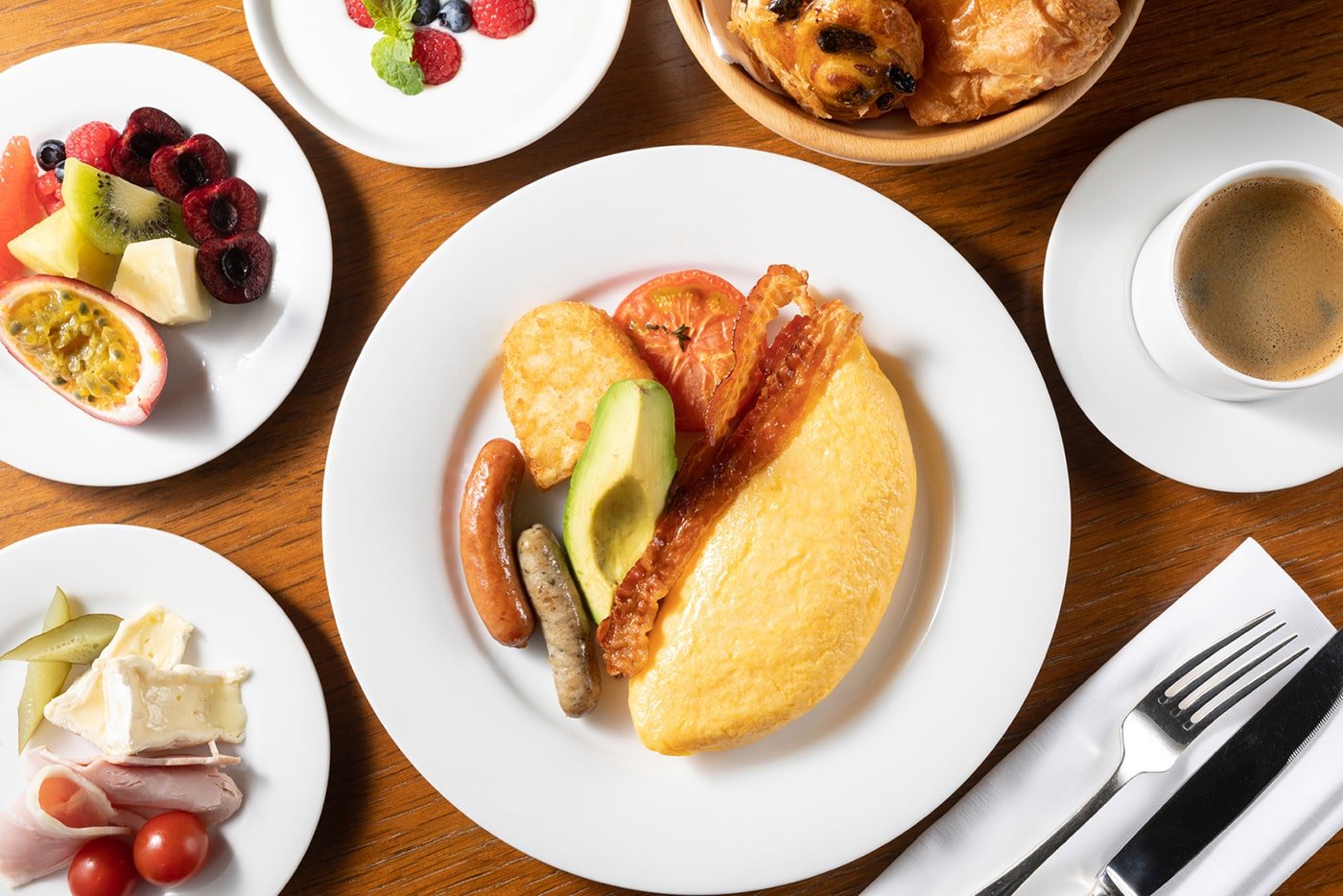 At The French Kitchen, diners can enjoy various à la carte dishes as well as breakfast options including the classic Continental Breakfast, American Breakfast which features specialty egg dishes and the Healthy Breakfast that is perfect for a healthy start to the morning.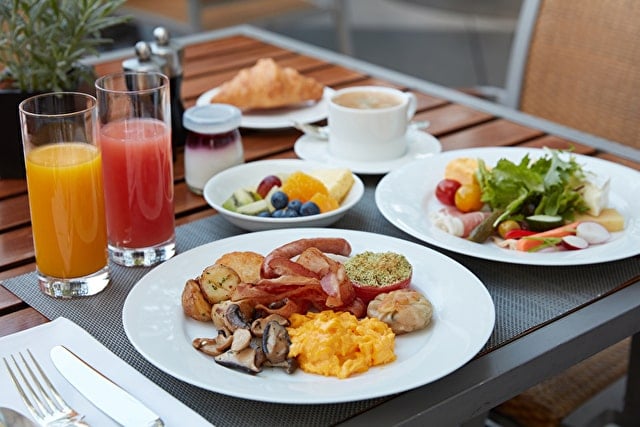 The buffet station features approximately 20 types of bread, including freshly baked homemade croissants, as well as cereals, yogurt, salad, cold cuts, fruits and warm garnishes.
Freshly-made French toast, waffles and egg dishes such as eggs Benedict may also be ordered at your table.
※The French Kitchen Breakfast Buffet Regarding Precautionary Measures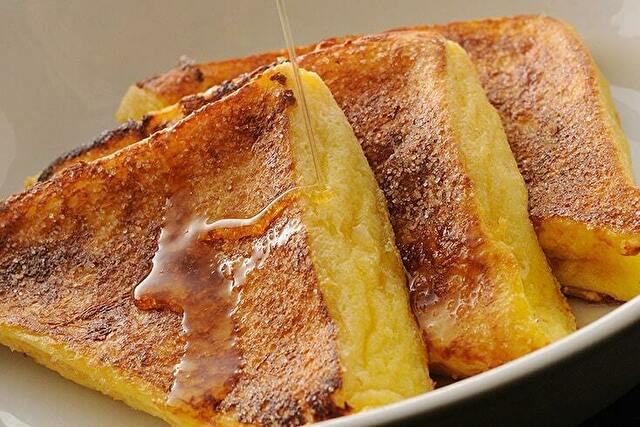 The French Kitchen's popular French toast is highly recommended!
White bread (rather than French baguettes) that has been kept dry for one to two days is soaked overnight in a mixture of heavy whipping cream, sugar and egg yolks. The flavor is enhanced by using egg yolks only rather than whole eggs. After being sprinkled with cinnamon sugar and cooked to a golden brown on a frying pan with clarified butter for enriched fragrance, it is baked in the oven for a fluffy texture. Indulge after garnishing it with plenty of 100% pure maple syrup.
Remarks
For breakfast reservation, please be advised that priority will be given to staying guests while a limited number of tables are available for non-staying guests.


The French Kitchen All-Day Dining

Phone

Website

Hours

Breakfast

6:30 a.m. - 10:30 a.m.

Lunch

11:30 a.m. - 2:30 p.m.
(weekends and national holidays 11:30 a.m. - 3:00 p.m.)

Afternoon

2:30 p.m. - 5:00 p.m.
(weekends and national holidays 3:00 p.m. - 5:00 p.m.)

Dinner

6:00 p.m. - 9:30 p.m.

Bar

11:00 a.m. - 9:30 p.m.

*Hours of operation have changed. Please click here for more info

Fiorentina (1F Italian café)

Hearty Italian Sandwich Breakfast

Fiorentina provides a hearty breakfast set that include sandwiches prepared with Italian ingredients, omelettes, salads, yogurt and bread. In addition, signature bakery items are offered from the adjacent Fiorentina Pastry Boutique.
When the weather is nice, dining on the terrace is recommended. Spend a refreshing morning with nature and enjoy cherry blossoms in the spring and the changing colors of the leaves in the fall.

FIORENTINA Italian Café

Phone

Website

Hours

Breakfast

9:00 a.m. - 10:30 a.m.

Lunch

11:00 a.m. - 2:30 p.m.
(weekends and national holidays - 11:00 p.m.- 3:00 p.m.)

Afternoon

2:30 p.m. - 6:00 p.m.
(weekends and national holidays 3:00 p.m. - 6:00 p.m.)

Dinner

6:00 p.m. - 10:00 p.m.

*Hours of operation have changed. Please click here for more info