Keyakizaka Beef Steak Bento Box for Takeout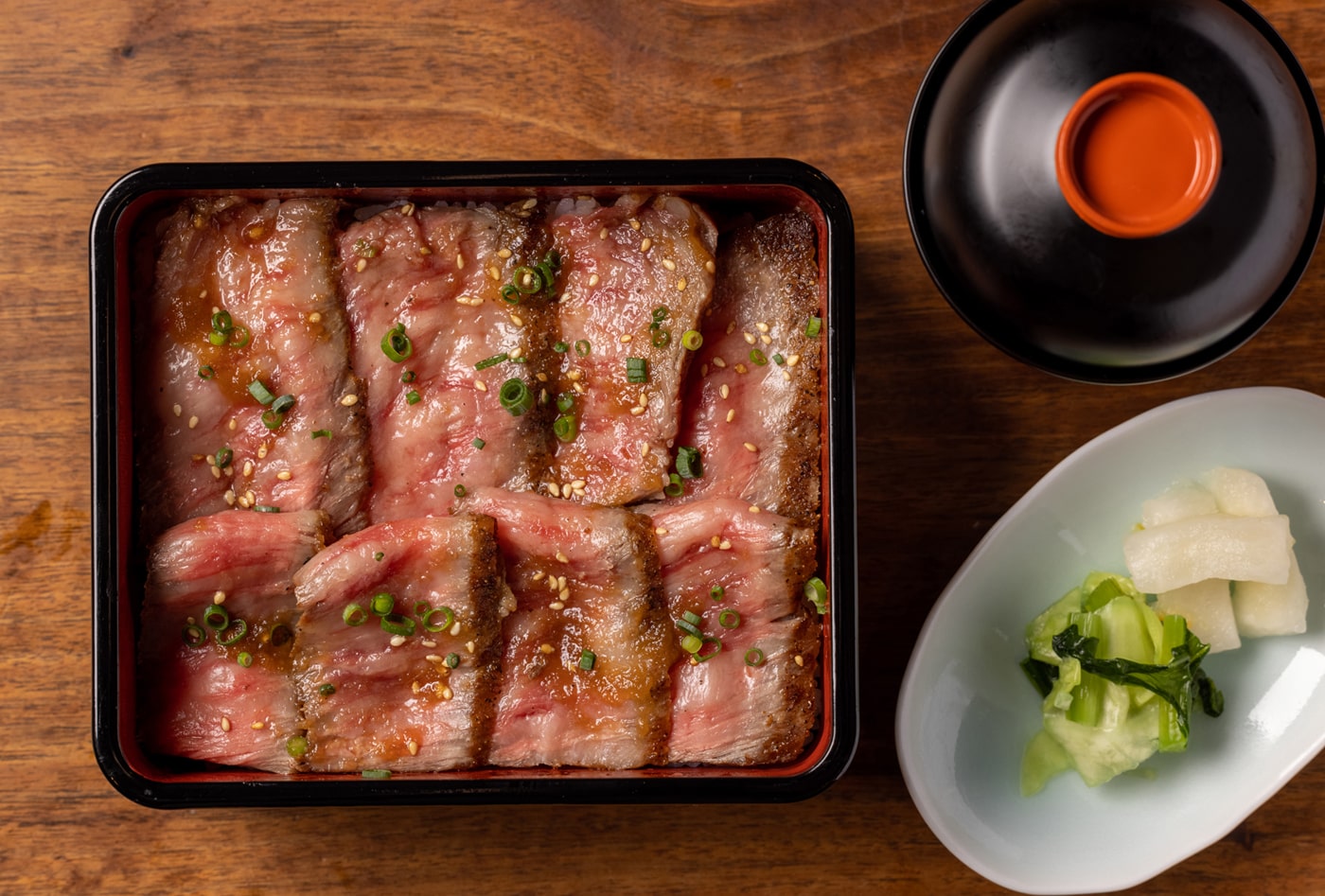 From January, Keyakizaka teppanyaki restaurant will offer a new takeout item made with its original Keyakizaka wagyu beef that has been cooked on a teppan grill and served on a bed of white rice with the chef's special onion sauce. Enjoy a taste of Keyakizaka at your home or office with this gourmet bento box.
Period
Throughout the year
*Operational hours are subject to change. Click here for the latest operational hours.

<Order hours>
Lunch 11:00 a.m. – 1:30 p.m.
(Weekends and national holidays – 2:00 p.m.)
Dinner 5:30 p.m. – 7:30 p.m.
<Pick-up hours>
Lunch 12:00 p.m. – 2:30 p.m.
Dinner 6:30 p.m. – 8:30 p.m.
Order
We accept orders by telephone or at the restaurant.
Please place your order at least one hour before the desired pick-up time.
Please consume the food within 20 minutes after your pick-up time.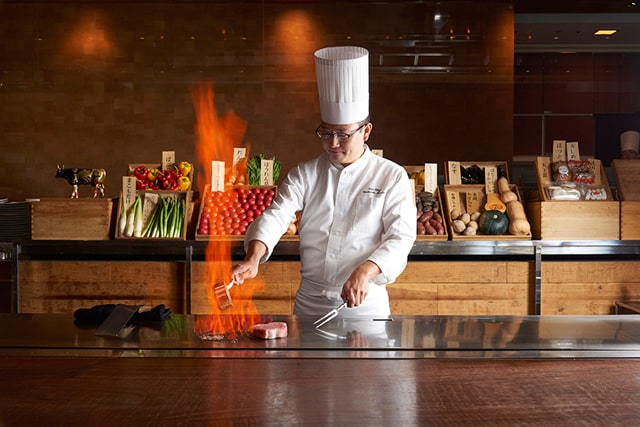 Menu / Price (Inc. tax)
Keyakizaka Beef Steak Bento ★NEW
JPY 7,560
About Keyakizaka Beef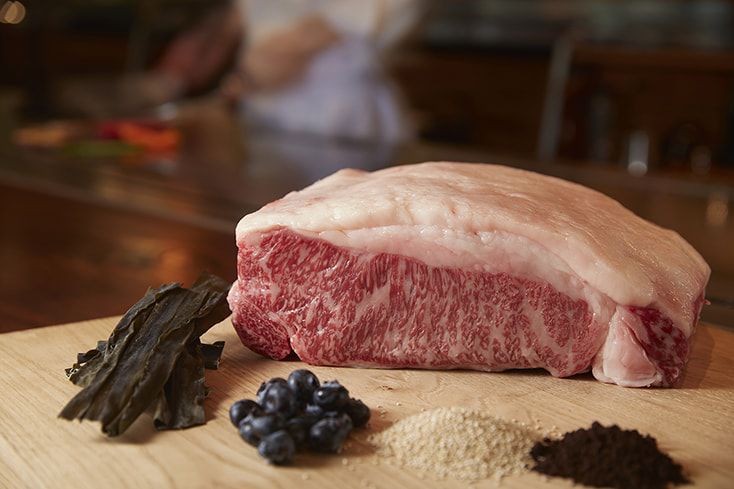 A special brand of Wagyu beef served exclusively at Keyakizaka. Akikawa cattle from Takeuchi Farm, the sole farm with a Tokyo address, are fed a super-food feed containing blueberries, seaweed, quinoa and cocoa, formulated by Keyakizaka's Chef de Cuisine. The farm puts about 140 cattle on the market every year – all producing A4 or A5 rank beef, which is considered the highest quality of Wagyu according to Japan's grading system. Of these, only four to five cattle a month become Keyakizaka beef. In addition to the feed, Akikawa cows are fed only high-quality pure natural water that flows through Akikawa Valley, an ideal environment rich in nature. The chefs are involved in each step from the formulation of the feed at the farm, until it arrives at the table for our customers. Grand Hyatt Tokyo will continue to embrace sustainable dining and local agriculture, providing guests with the healthiest, safest and most enjoyable culinary experiences possible.
Keyakizaka Teppanyaki
Phone

Website

Hours

Lunch

11:30 a.m. - 2:30 p.m.
(weekends and national holidays 11:30 a.m. - 3:00 p.m.)

Dinner

6:00 p.m. - 9:30 p.m.

*Keyakizaka is temporarily closed on Mondays until further notice.