Enjoy various Hotel Buffets at Roppongi
Grand Hyatt Tokyo provides buffet style cuisine at The French Kitchen and Chinaroom, where guests can satisfy their appetites with their favorite dishes.
The French Kitchen offers breakfast, weekday lunch and weekend and holiday brunch, buffet style. Chinaroom has an order-style buffet of popular dim sums during lunch time.
The French Kitchen (2F All day dining)
Breakfast, lunch, weekend brunch and buffet style menus are available. Savor the chef's creations made from seasonal ingredients, to your heart's content.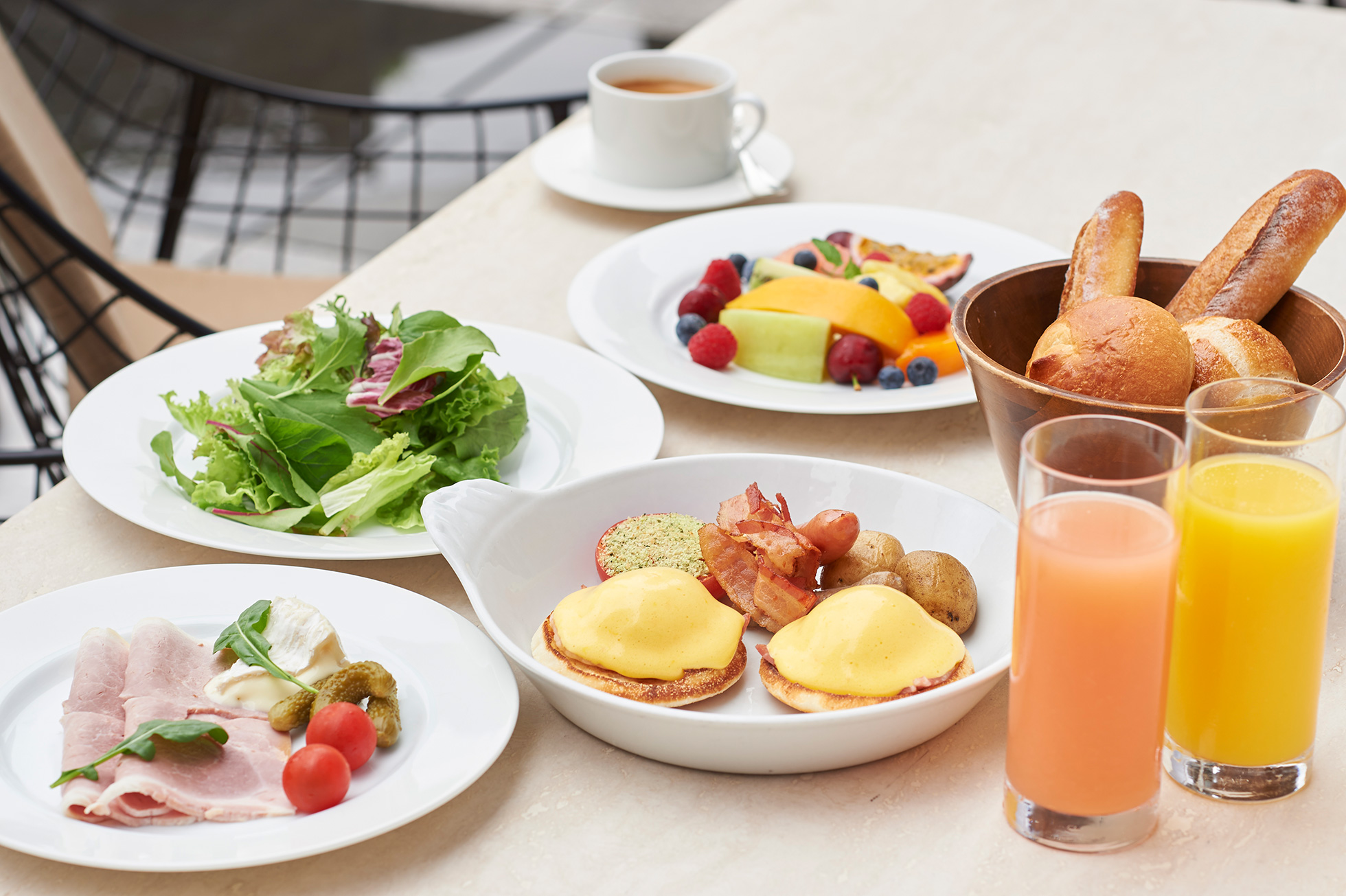 The French Kitchen Breakfast
Approximately 50 types of food are arranged on the buffet table and they include freshly baked handmade bread, cheese imported from France, cereals, cold cuts, warm garnishes such as baked tomatoes, large Jambon blanc (approximately 50cm), vegetables, yogurt, salad, fruit and eggs that will be cooked to your preference by our chefs right in front of your eyes.
French toast, eggs benedict and waffles, a rarity in buffets, will be prepared by our chefs after your order is taken. The highly popular French toast is made by soaking the break in an egg mixture overnight and baking it in the oven for a fluffy texture.
The French Kitchen:Breakfast Menu and Reservations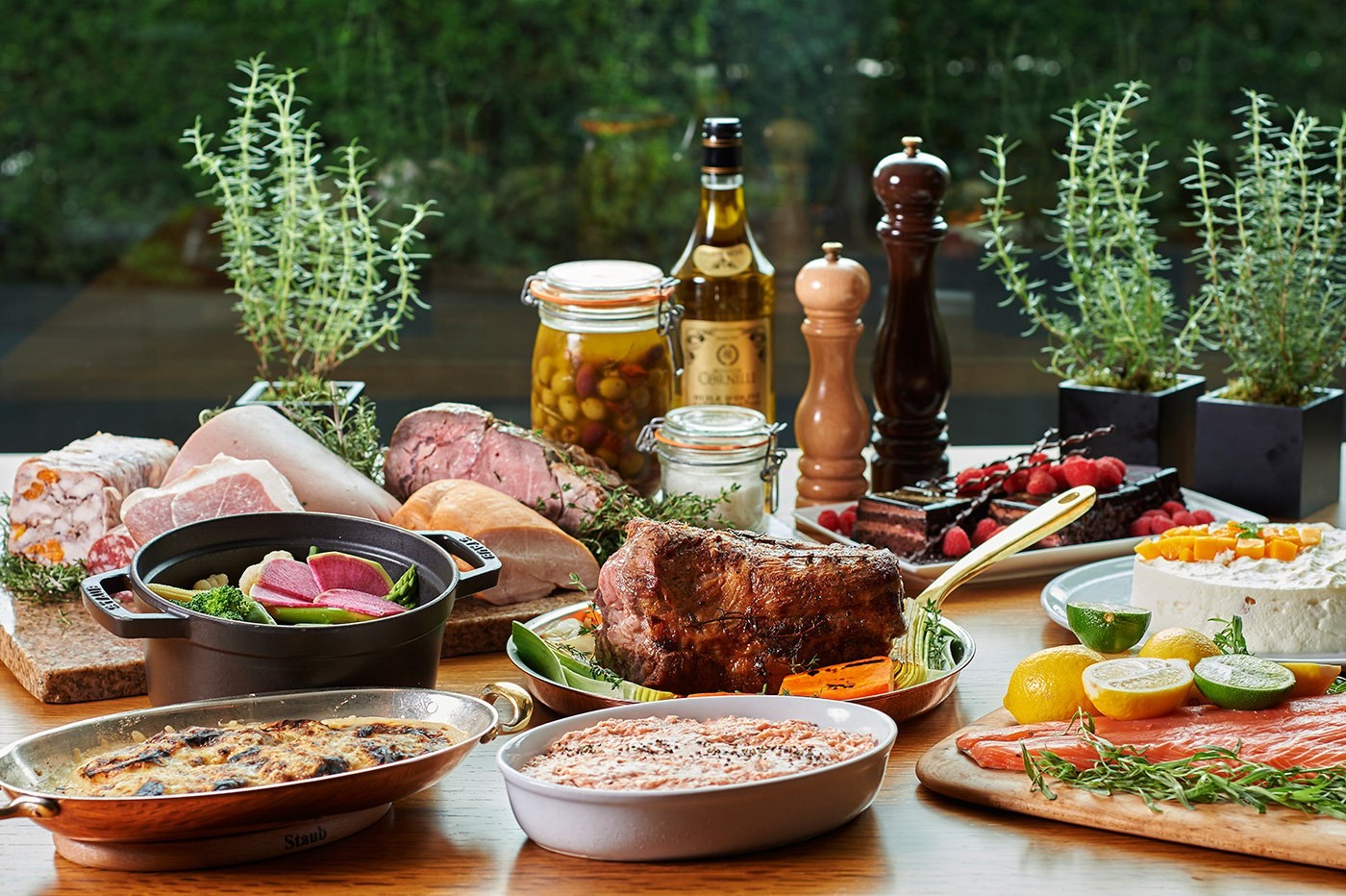 The French Kitchen Buffet (Weekdays)
A variety of dishes including five different kinds of main dishes prepared with seasonal vegetables, meat and fish such as casseroles and stews. Whole baked meat is sliced in front of you at the carving station. The salad station is full of seasonal vegetables and the desserts are crafted by our internationally recognized team of pâtissiers.
The French Kitchen:Lunch Menu and Reservations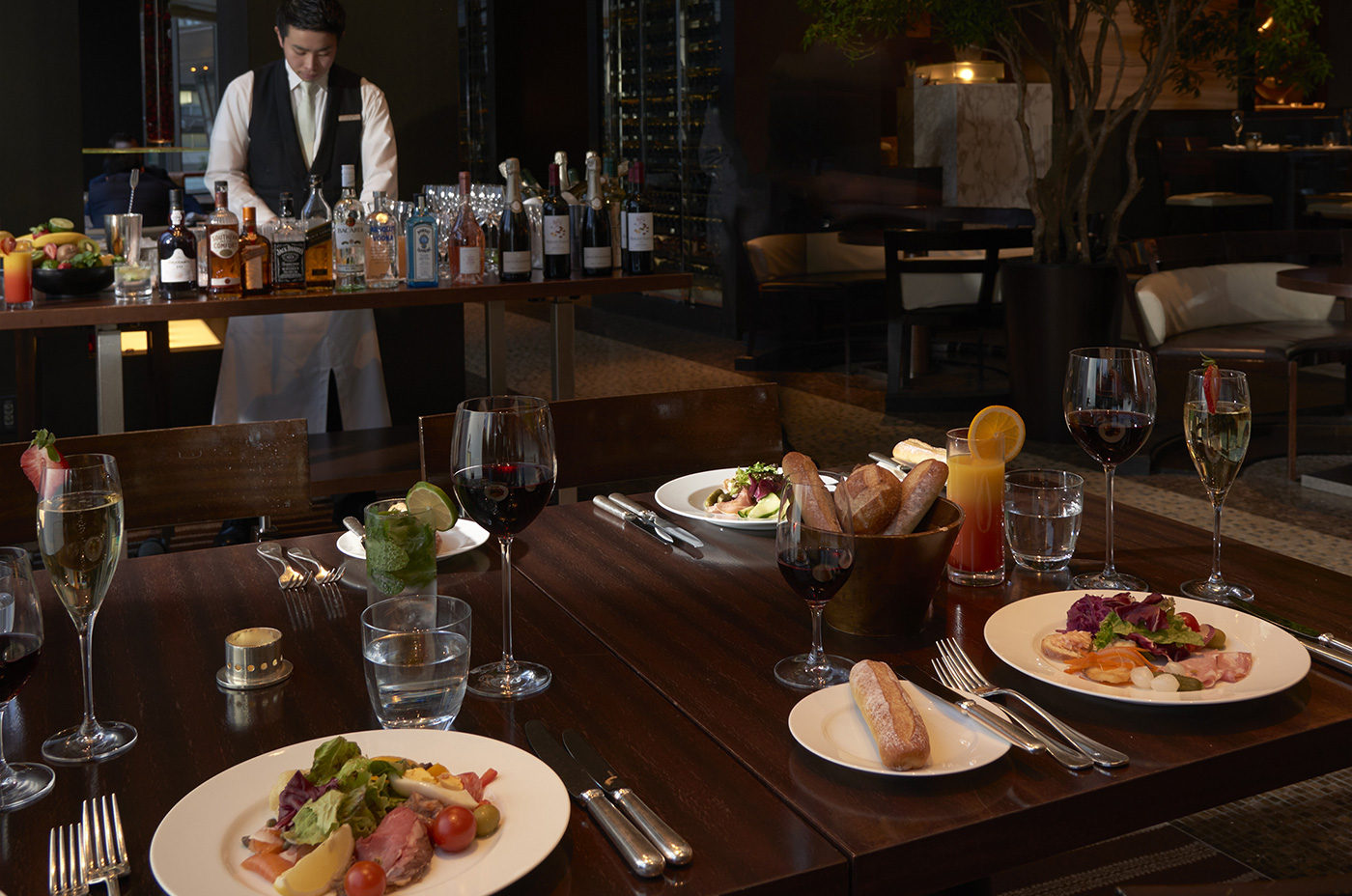 Brunch Buffet / Grand Weekend Brunch (Weekends and Holidays)
The popular brunch, with a glass of Champagne, and the Grand Weekend Brunch, with free-flowing beverages, are available only on weekends and holidays. With the Grand Weekend Brunch free-flow, guests can choose from a selection of beverages including Champagne, red wine, white wine, several kinds of cocktails, and soft drinks.
The French Kitchen All-Day Dining
Phone

Website

Hours

Breakfast

6:30 a.m. - 10:30 a.m.

Lunch

11:30 a.m. - 2:30 p.m.
(weekends and national holidays 11:30 a.m. - 3:00 p.m.)

Afternoon

2:30 p.m. - 5:30 p.m.
(weekends and national holidays 3:00 p.m. - 5:30 p.m.)

Dinner

6:00 p.m. - 9:30 p.m.

Bar

11:00 a.m. - 9:30 p.m.
Chinaroom (6F Chinese)
"A Touch of Heart" features an array of popular dim sums in an order-style buffet.
These dim sums are carefully crafted by our dim sum chefs; try one for yourself to find out how delicious they are, and fulfill your appetite!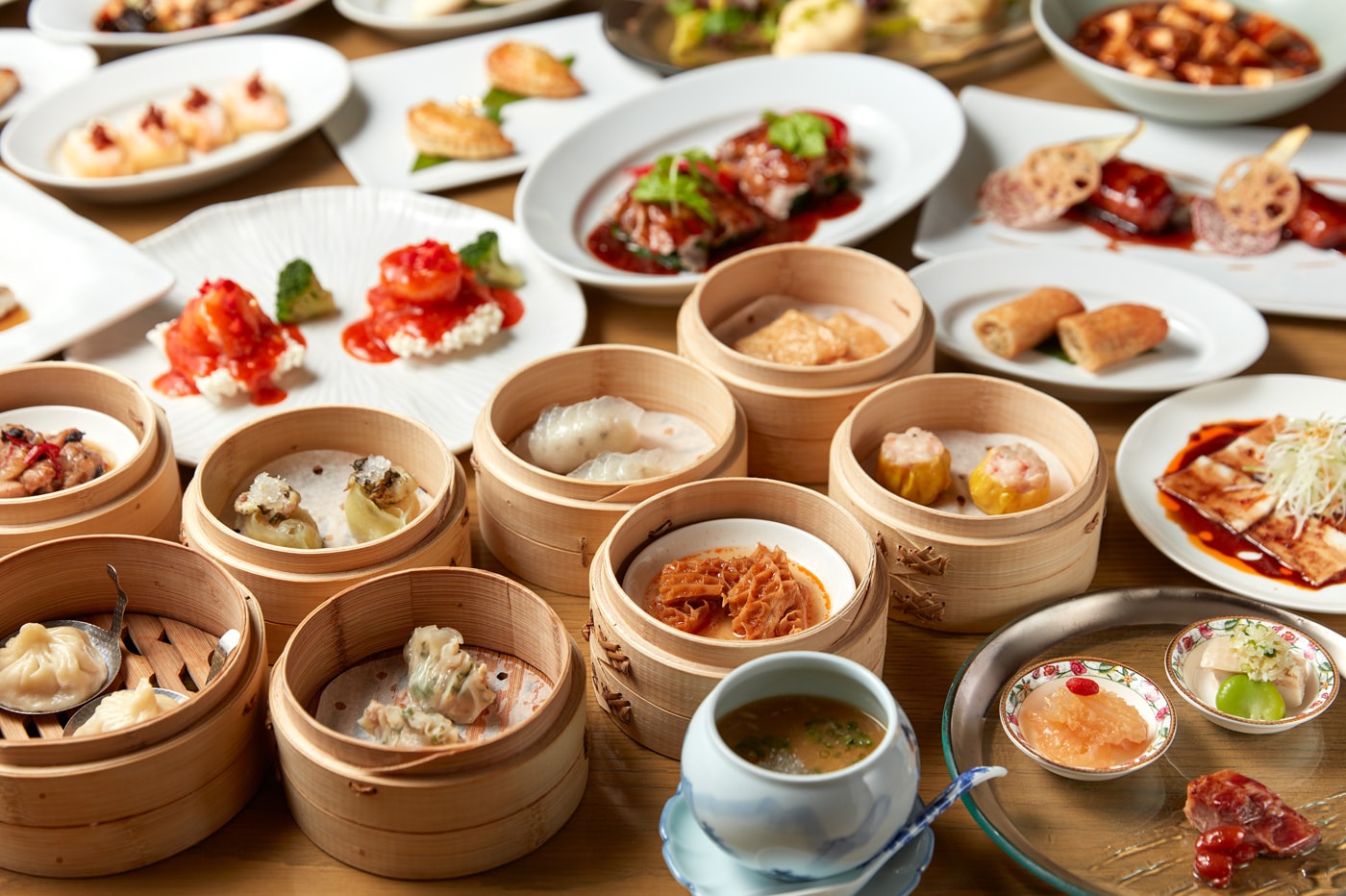 Dim Sum "A Touch of Heart"
Enjoy an array of dim sum with Chinaroom's "Touch of Heart" lunch menu. Specializing in Cantonese dishes and offering regional favorites prepared using diverse Chinese recipes, Chinaroom serves authentic dishes in a modern and elegant way.
CHINAROOM Chinese
Phone

Website

Hours

Lunch

11:30 a.m. - 2:30 p.m.
(weekends and national holidays 11:30 a.m. - 3:00 p.m.)

Dinner

6:00 p.m. - 9:30 p.m.