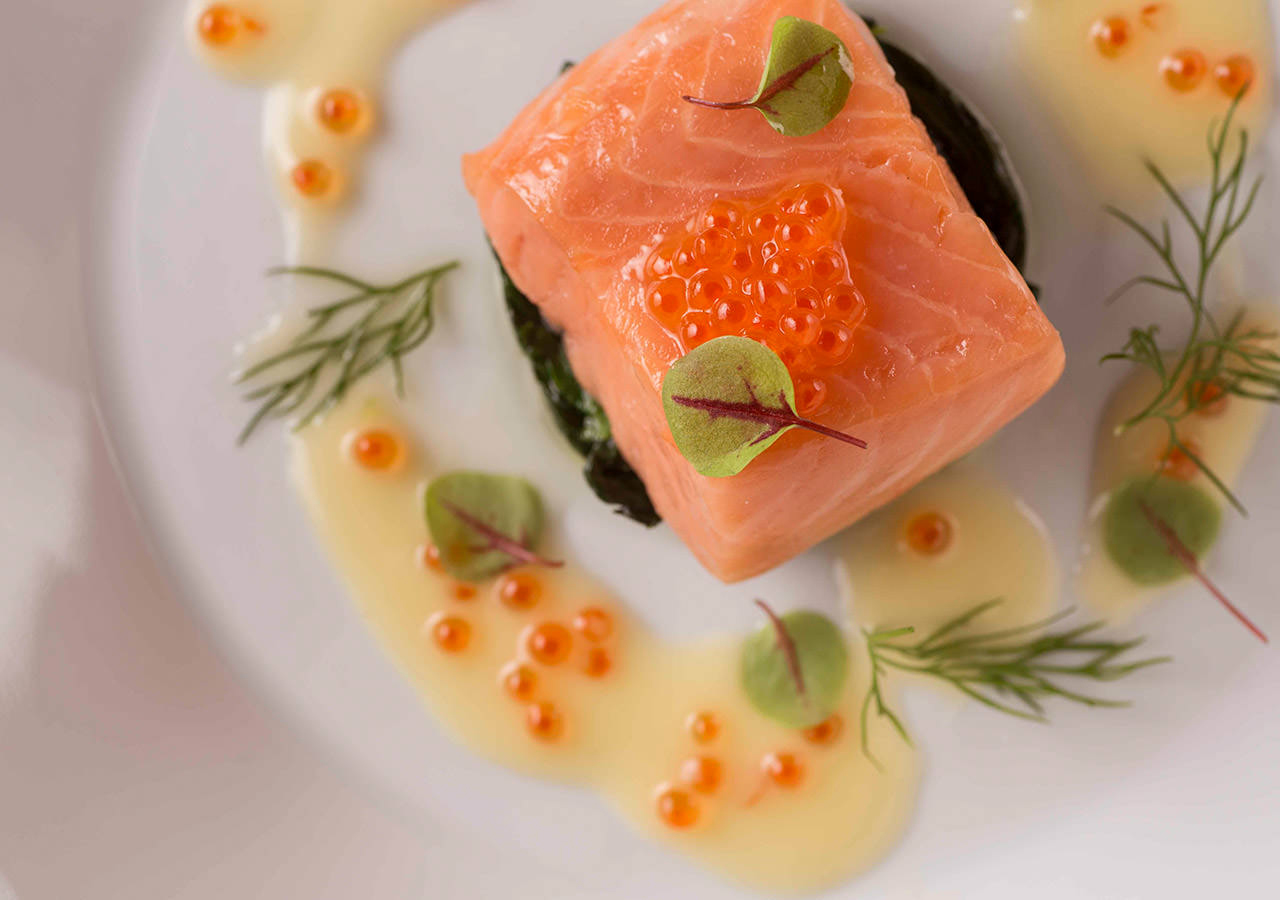 All-day dining restaurant offering an array of delectable French bistro cuisine
Enjoy the popular breakfast,
lunch and classic bistro dishes for dinner
by an open kitchen in the main dining room
or on the spacious terrace
– the perfect spot
for al fresco dining during the spring and summer.
Information
The French Kitchen Weddings
Celebrate your most important day amidst the warm ambience of the restaurant with sophisticated floral arrangements, elegant table settings, cuisine prepared by world-class chefs and cake crafted by internationally-recognized pâtissiers.
THE FRENCH KICHEN All-Day Dining
Phone

+81 3 4333 8781Email

Hours

Breakfast

6:30 a.m. - 10:30 a.m.

Lunch

11:30 a.m. - 2:30 p.m.
(weekends and national holidays 11:30 a.m. - 3:00 p.m.)

Afternoon

2:30 p.m. - 5:00 p.m.
(weekends and national holidays 3:00 p.m. - 5:00 p.m.)

Dinner

6:00 p.m. - 9:30 p.m.

Bar

11:00 a.m. - 9:30 p.m.

Location

2nd Floor Grand Hyatt Tokyo
6-10-3 Roppongi, Minato-Ku, Tokyo, Japan 106-0032
Maps & Directions

Location

Grand Hyatt Tokyo 2F

# of seats

253 (Including 70 terrace seats)

Private Dining Rooms

Chef's Table (16 people)
Wine Table (10 people)
Terrace Table (6 people)


Note

Please note there are some dining plans that are not eligible to receive World of Hyatt points. Also, kindly note that other point program cannot be used together with World of Hyatt's.
Special prices may apply during specific seasons such as Christmas, New Year's and Golden Week.
Menu offerings and prices are subject to change. For details and further information, please contact the restaurant.
All areas are non-smoking including the bar, terrace and private rooms.
For breakfast reservation, please be advised that priority will be given to staying guests while a limited number of tables are available for non-staying guests.