Luxurious Dinner Course Featuring Rare Matsutake and Fragrant Truffles
Matsutake is one of the most sought-after fall ingredients in Japan and teppanyaki restaurant Keyakizaka, will take full advantage of matsutake mushroom season and offer a luxurious JPY 35,000 dinner course that will include fragrant dishes featuring this Japanese delicacy as well as rich white Italian truffles and black truffles from France.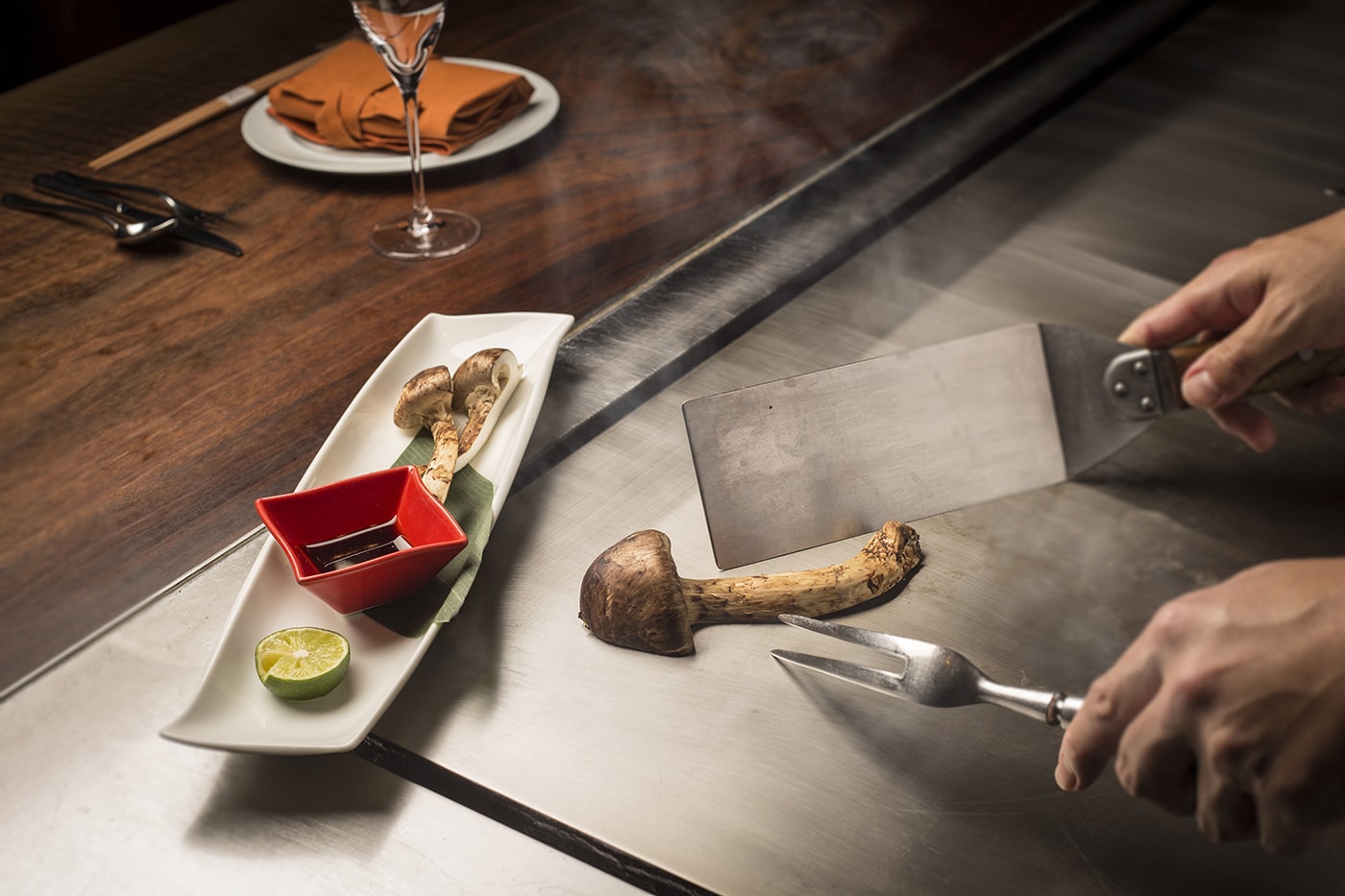 Period
1 October – 30 November 2018
6:00 p.m. – 9:30 p.m.
Menu / Price (subject to tax and a service charge)
Matsutake and Truffle Course
JPY 35,000
– Hokkaido fresh seaurchin and white truffle
– Matsutake fritter
– Hokkaido abalone, Matsutake glaze
– Spiny lobster salad, truffle dressing
– Kobe beef tenderloin, fresh truffle sauce
– Garlic fried rice, beef, asparagus
 Miso soup, Japanese pickles
– Teppan Mont Blanc, anglaise sauce,
 vanilla ice cream
– Coffee or tea
Teppan-grilled matsutake mushrooms Market Price
Additional sliced white truffles on each dish ★NEW
JPY 5,000 
Click Here for Online Reservation
Keyakizaka Teppanyaki
Phone

Website

Hours

Lunch

11:30 a.m. - 2:30 p.m.
(weekends and national holidays 11:30 a.m. - 3:00 p.m.)

Dinner

6:00 p.m. - 9:30 p.m.