Christmas Cakes 2018
This holiday season at Fiorentina Pastry Boutique, guests can choose from nine carefully crafted Christmas cakes including three new cakes inspired by this year's holiday charity theme "Sparkle with Joy". Enjoy the unique "Sparkle" cake which will be composed of nine different flavors of mousse topped with sparkling eclairs. The "Crystal Fruits Shortcake" will be covered with an abundance of fresh fruit and topped with a glittering candy dome while "Splendore Kagayaki", will be perfect to share amongst adults, made with dark chocolate and accents of apricot, coffee and orange.
※When reserving your cake, please take advantage of our online special offers.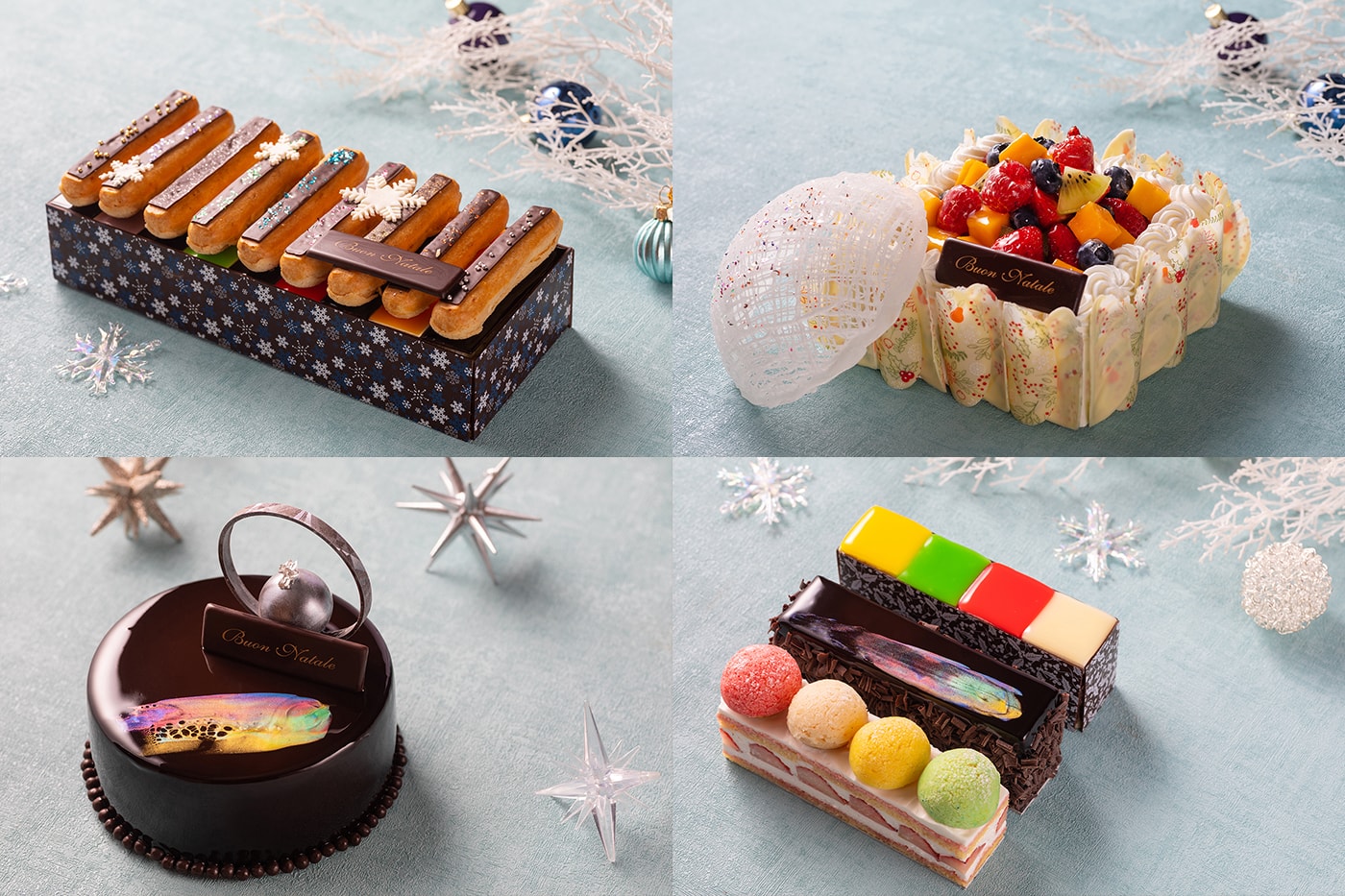 Christmas Cake Reservations
Reservation Period
Reservations over the phone/ at the store:
1 November 2018 – 16 December 2018
*Fiorentina Pastry Boutique: 03-4333-8713(9:00 a.m. – 10:00 p.m.)
Online Reservations:
1 November 2018 11:00 a.m. – 17 December 2018 11:00 a.m.
Pick-up Period  *Click here for the details of pick-up locations (PDF Japanese only)
20 December 10:00 a.m. – 10:00 p.m.
Fiorentina Pastry Boutique (Grand Hyatt Tokyo 1F)
21 – 25 December 11:00 a.m. – 9:00 p.m.
Special Christmas Cake Counter (Grand Hyatt Tokyo 1F)
(Please pick up at Fiorentina Pastry Boutique after 9:00 p.m.)
■Note
・Delivery is not available.
・After online payment is complete, we will be unable to make any cancelations.
・Please be careful when carrying and handling the cakes. They may not be returned or exchanged.
・Please note that the cakes cannot be carried around for longer than two hours without refrigeration.
Christmas Cakes 2018 Item / price (subject to tax)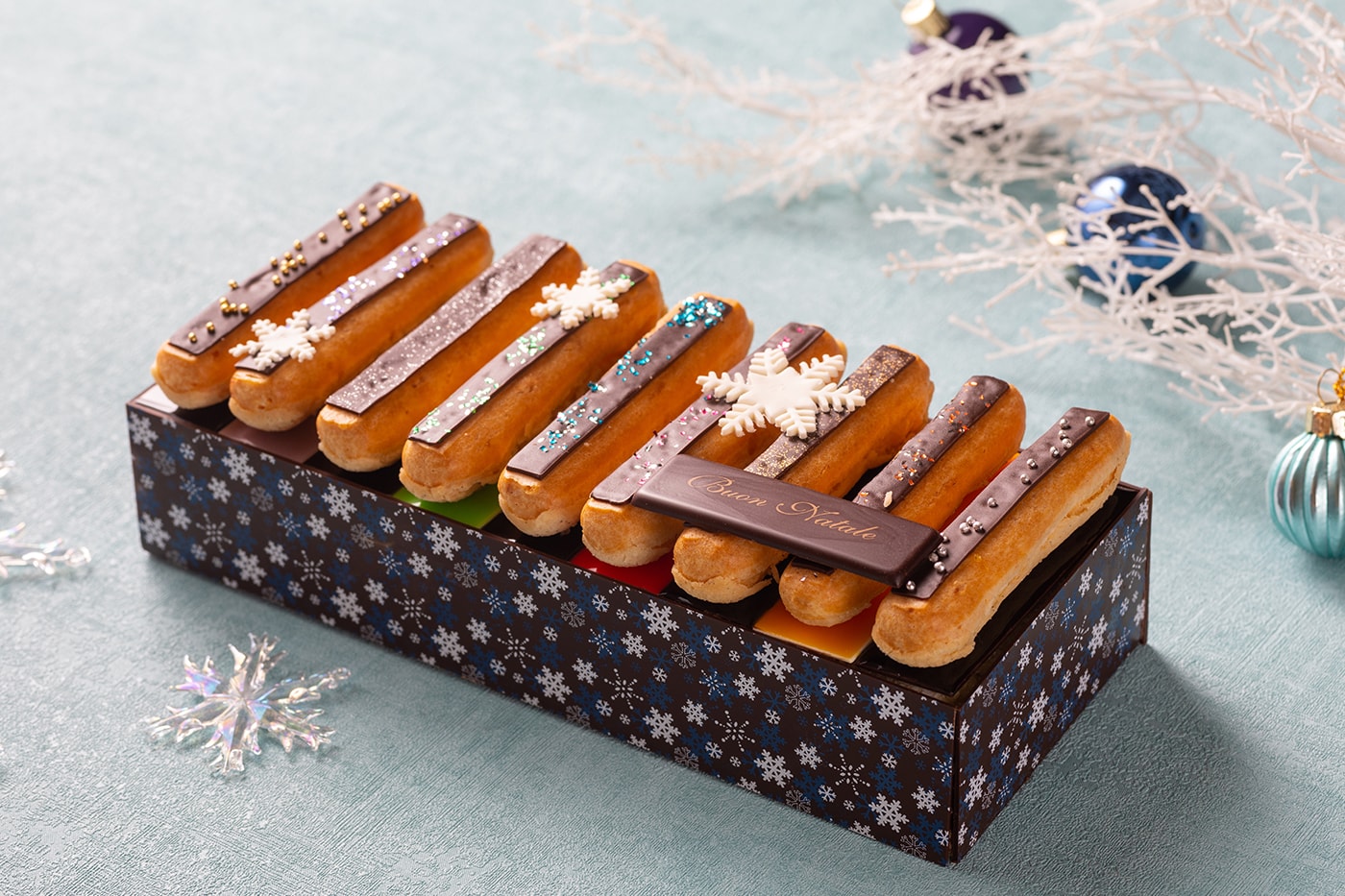 Sparkle ★NEW
JPY 5,500 (22.5cm×9cm) *Limited to 150

[Online Special Price] JPY 4,950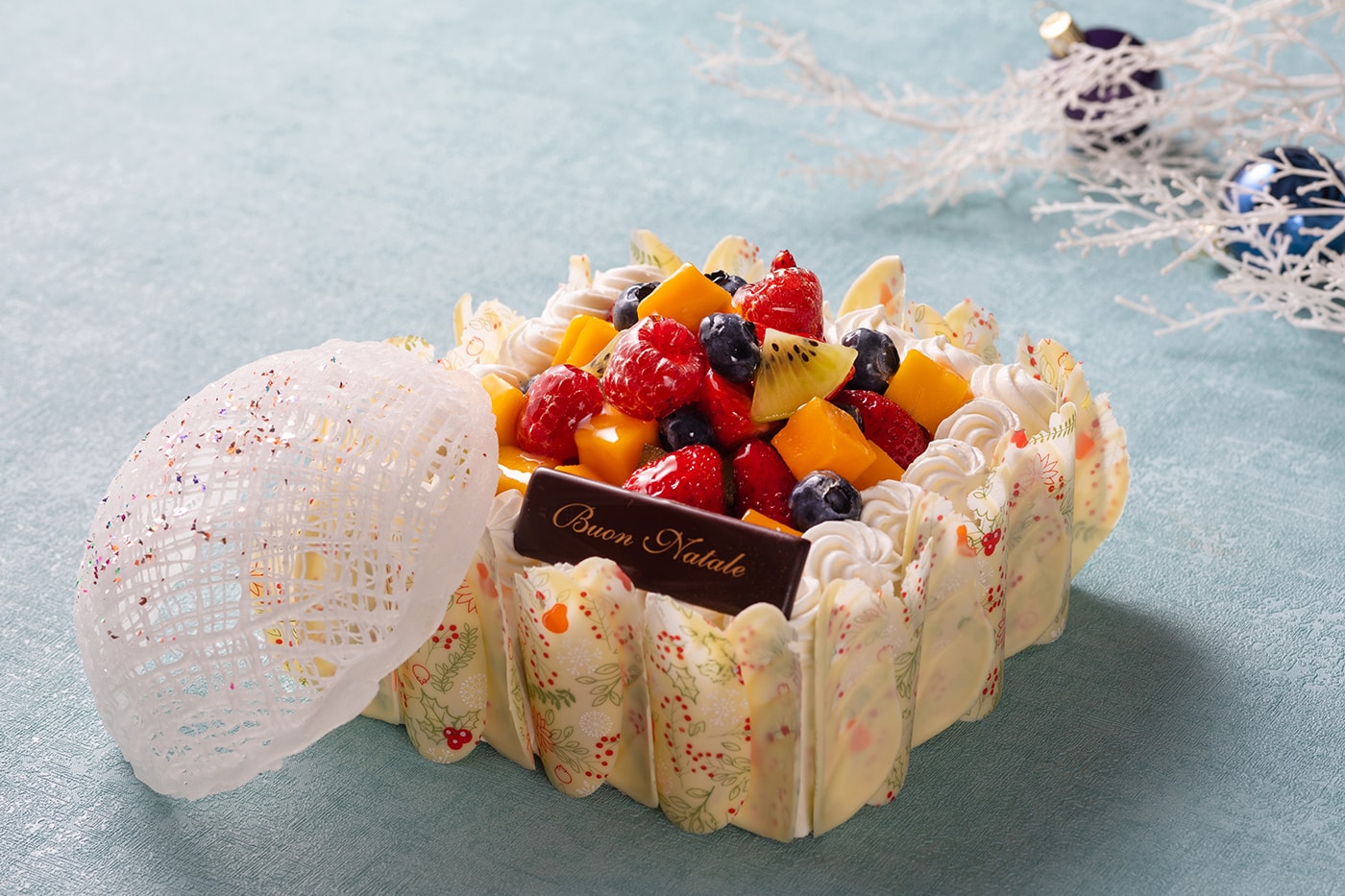 Crystal Fruits Shortcake ★NEW ※ Sold out

JPY 5,500 (12cm×12cm) *Limited to 100

[Online Special Price] JPY 4,950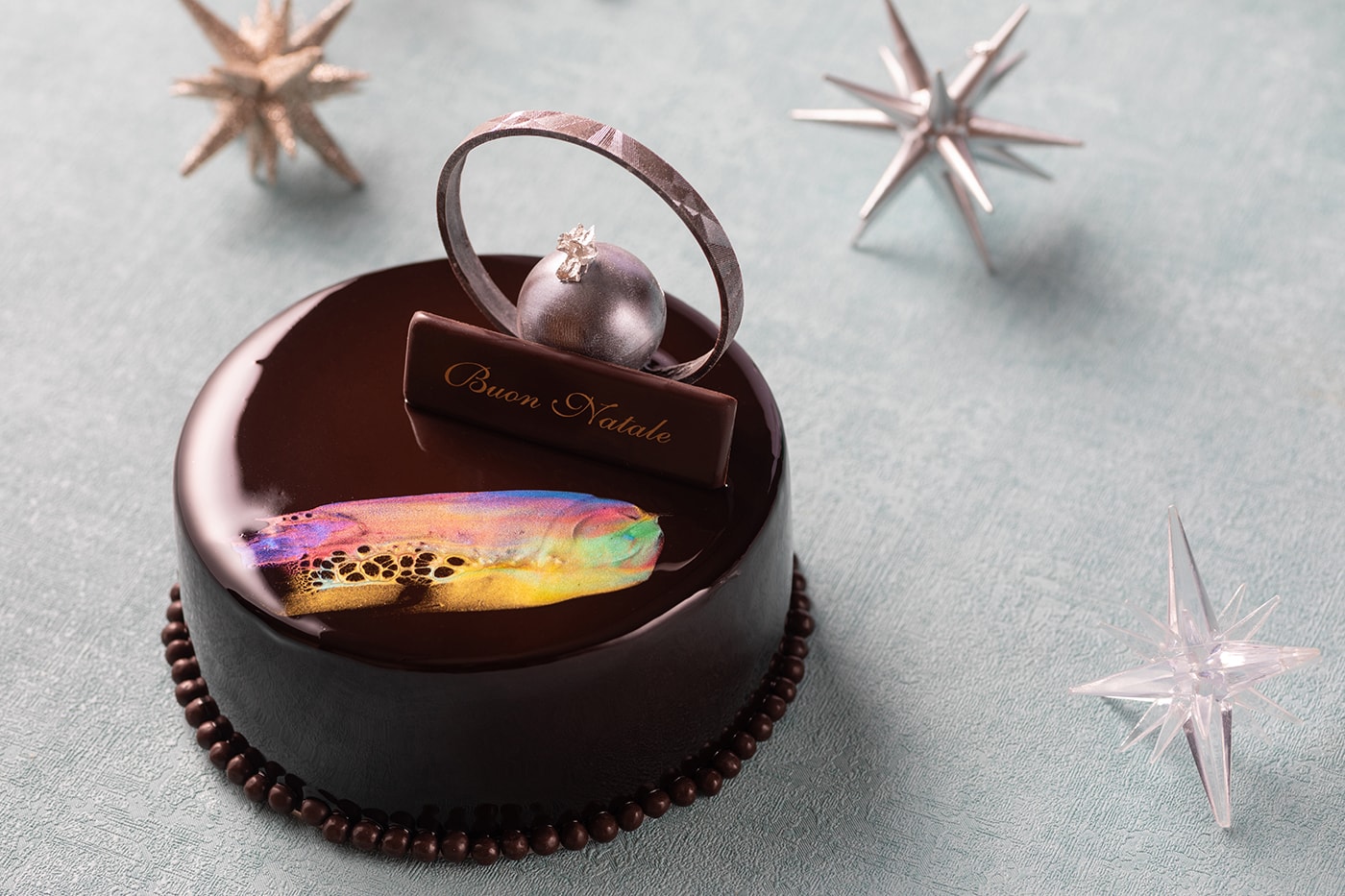 Splendore Kagayaki ★NEW
JPY 4,500 (12cm) *Limited to 100

[Online Special Price] JPY 4,050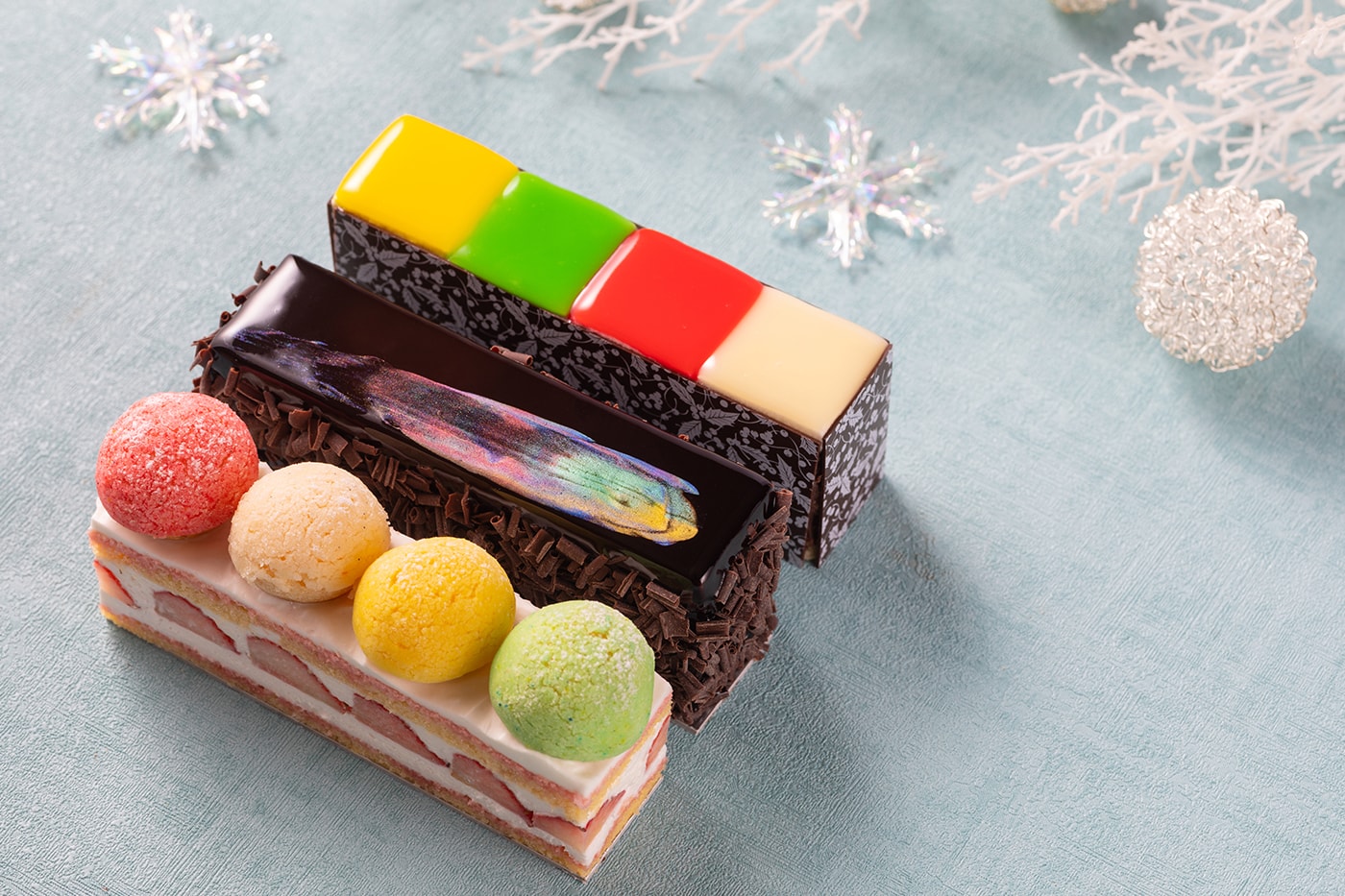 Assorted Cakes ★NEW
JPY 3,500 (3cm x 12cm x 3 pieces) *Limited to 150

[Online Special Price] JPY 3,150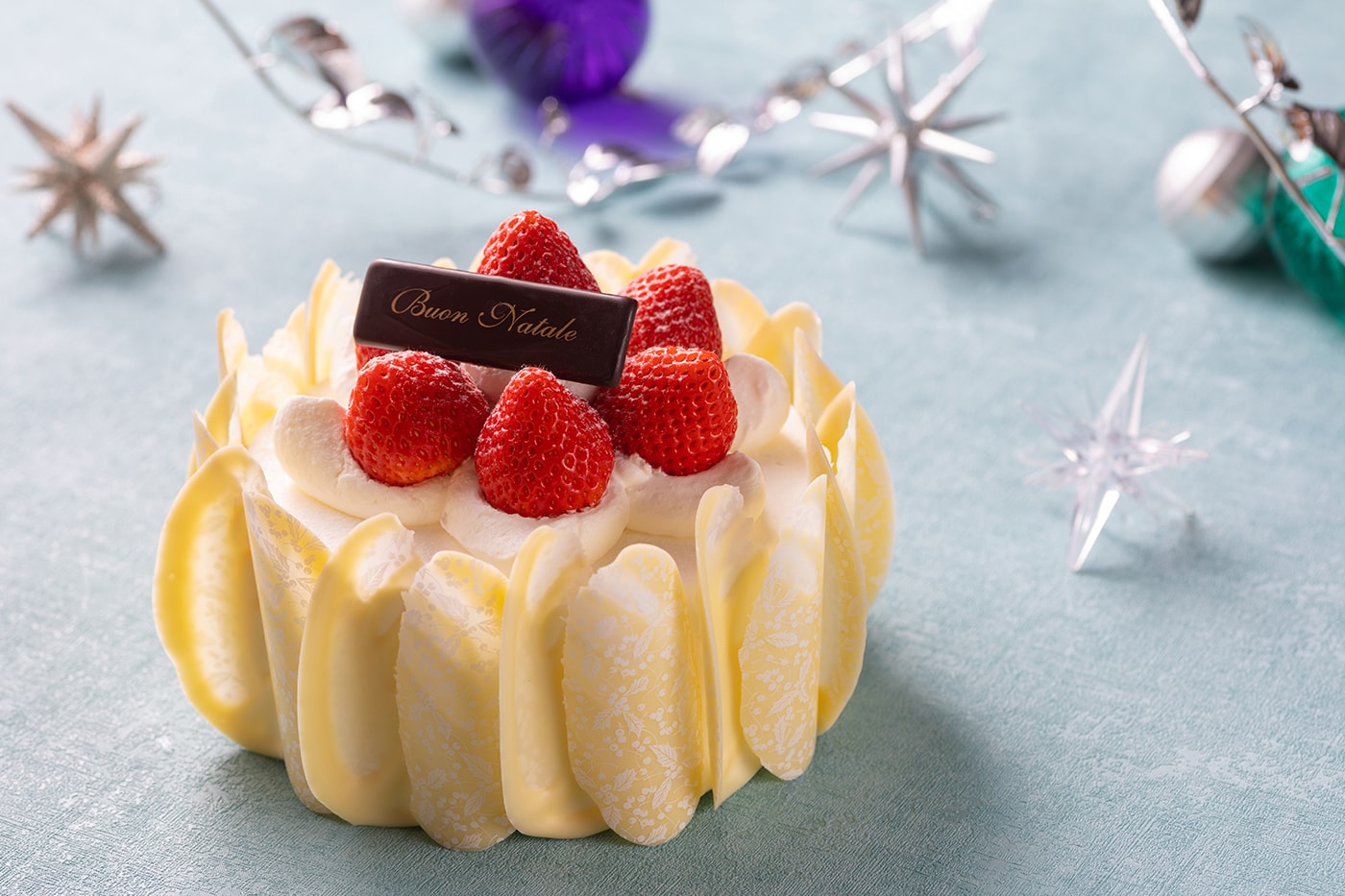 Strawberry Shortcake
JPY 4,600 (12 cm) / JPY 6,500(15 cm)

[Online Special Price] JPY 4,140 (12 cm) / JPY 5,850 (15 cm)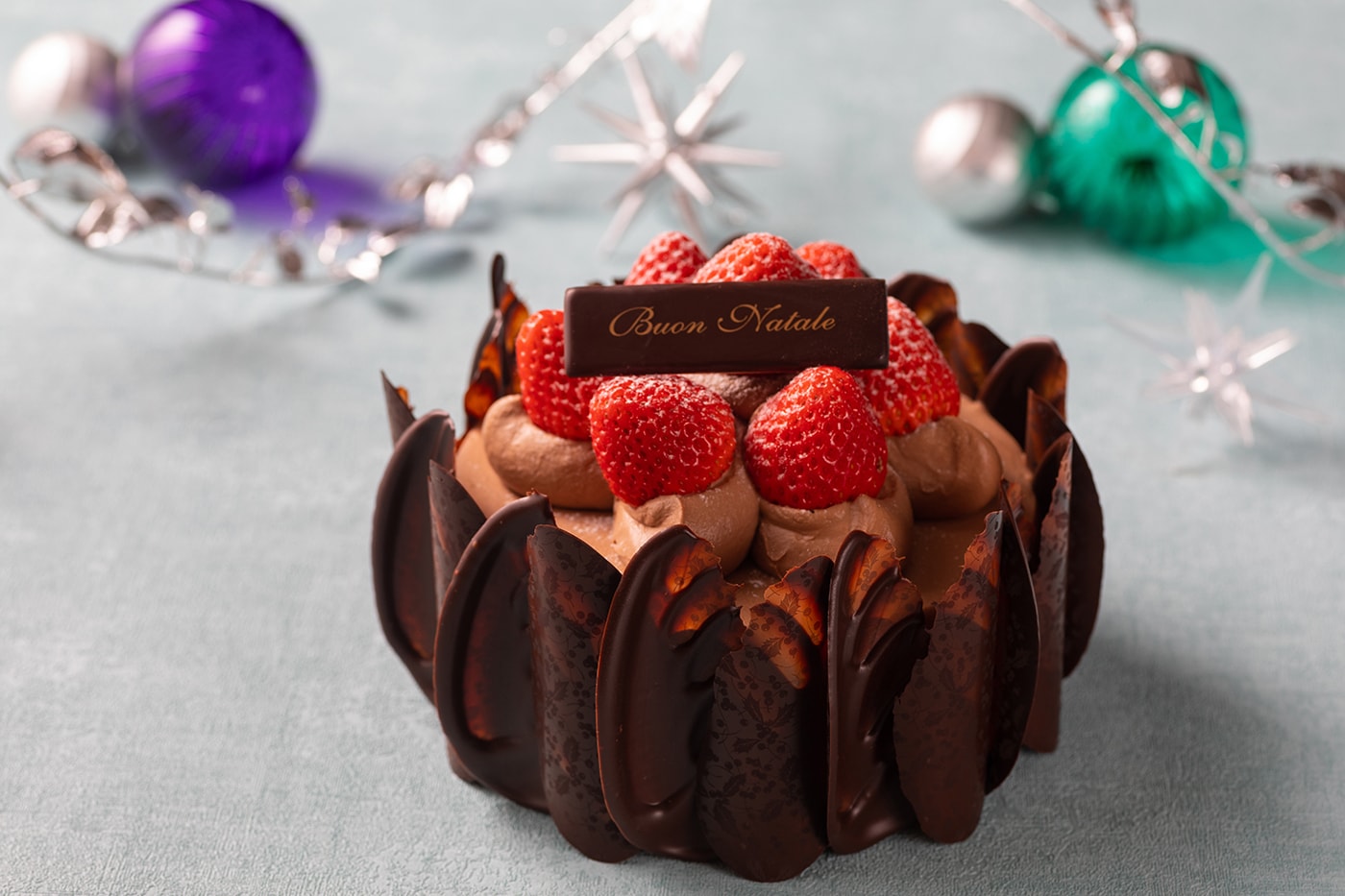 Chocolate Chantilly Cake
JPY 4,600 (12 cm) / JPY 6,500(15 cm)

[Online Special Price] JPY 4,140 (12 cm) / JPY 5,850 (15 cm)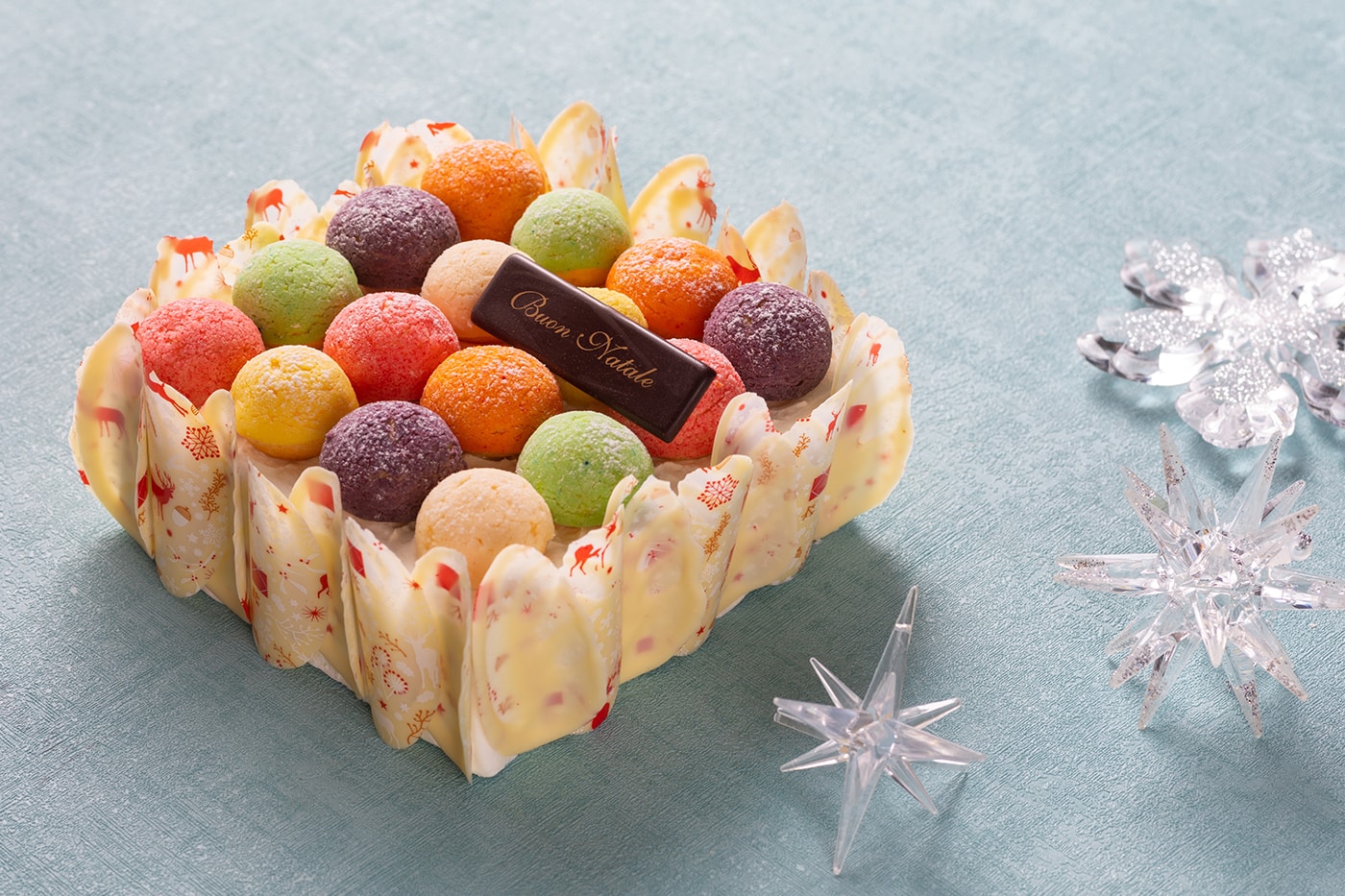 Profiterole
JPY 6,000 (12cm x 12cm) / JPY 8,000 (15cm x 15cm)*Limited to 100 each size

[Online Special Price] JPY 5,400 (12cm x 12cm) / JPY 7,200 (15cm x 15cm)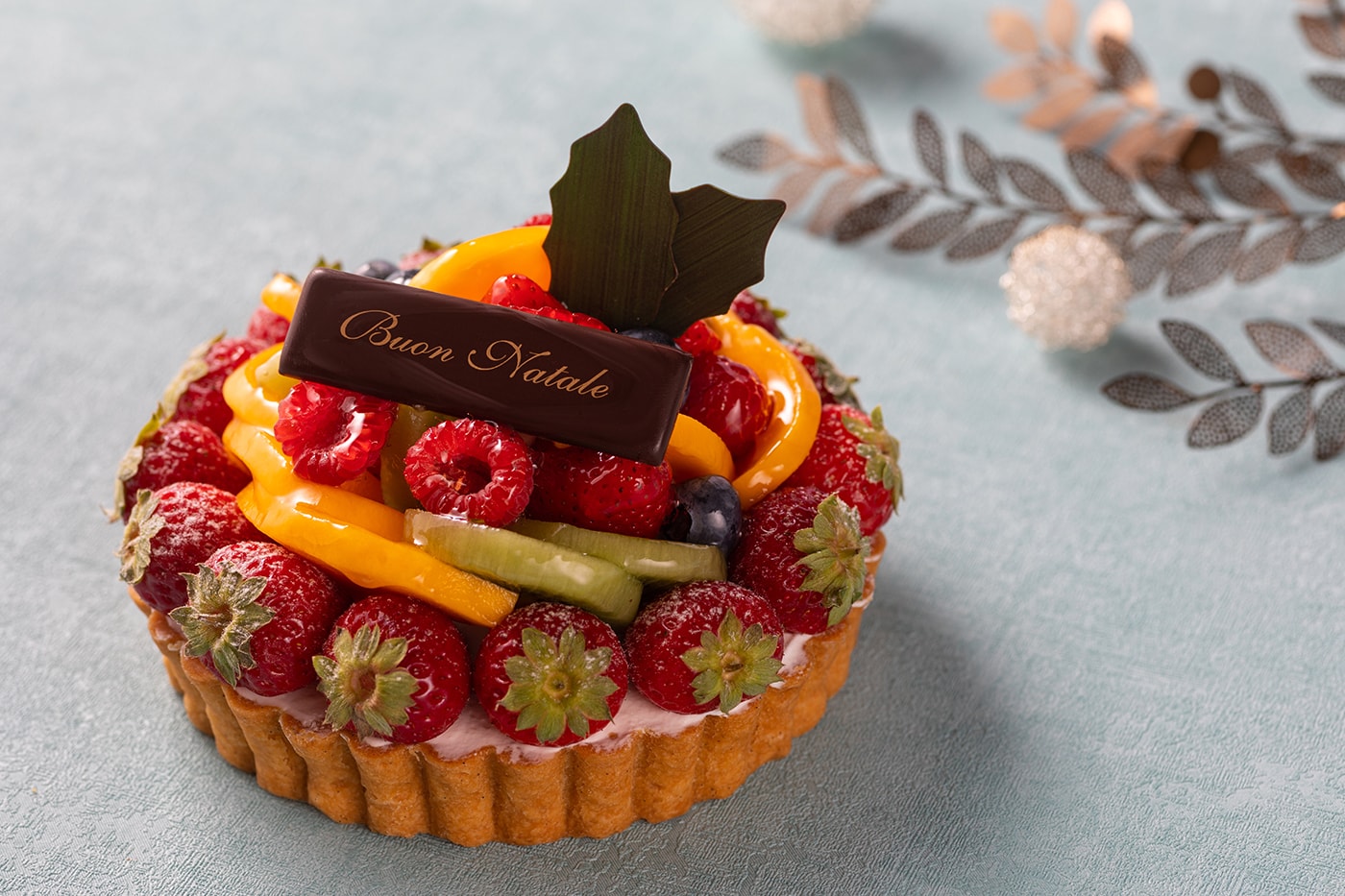 Ricotta Fruit Tart
JPY 4,500 (12cm) *Limited to 150

[Online Special Price] JPY 4,050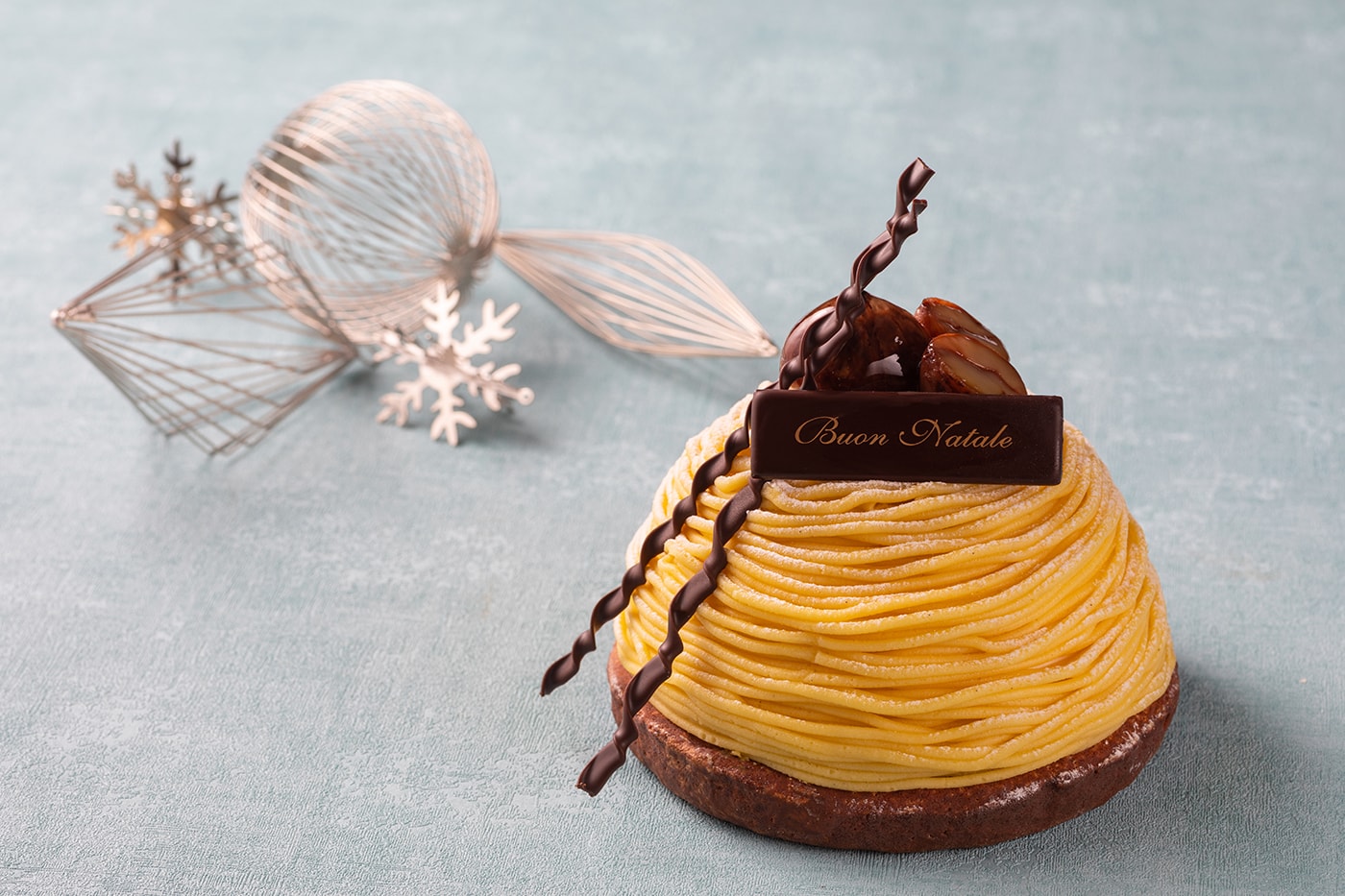 Mont-Blanc
JPY 4,500 (12cm) *Limited to 100

[Online Special Price] JPY 4,050
FIORENTINA PASTRY BOUTIQUE Pastry Boutique
Phone

Website

Hours

9:00 a.m. - 10:00 p.m.
(Cakes and tarts may be purchased from 10:00 a.m.)