Christmas Cakes Selection 2019
This holiday season at Fiorentina Pastry Boutique of Grand Hyatt Tokyo at Roppongi Hills, guests can choose from a selection of ten different elegantly crafted Christmas cakes, all carefully prepared by our award-winning pastry chefs. There will also be an assortment box of three different mini cakes perfect for taking to gatherings.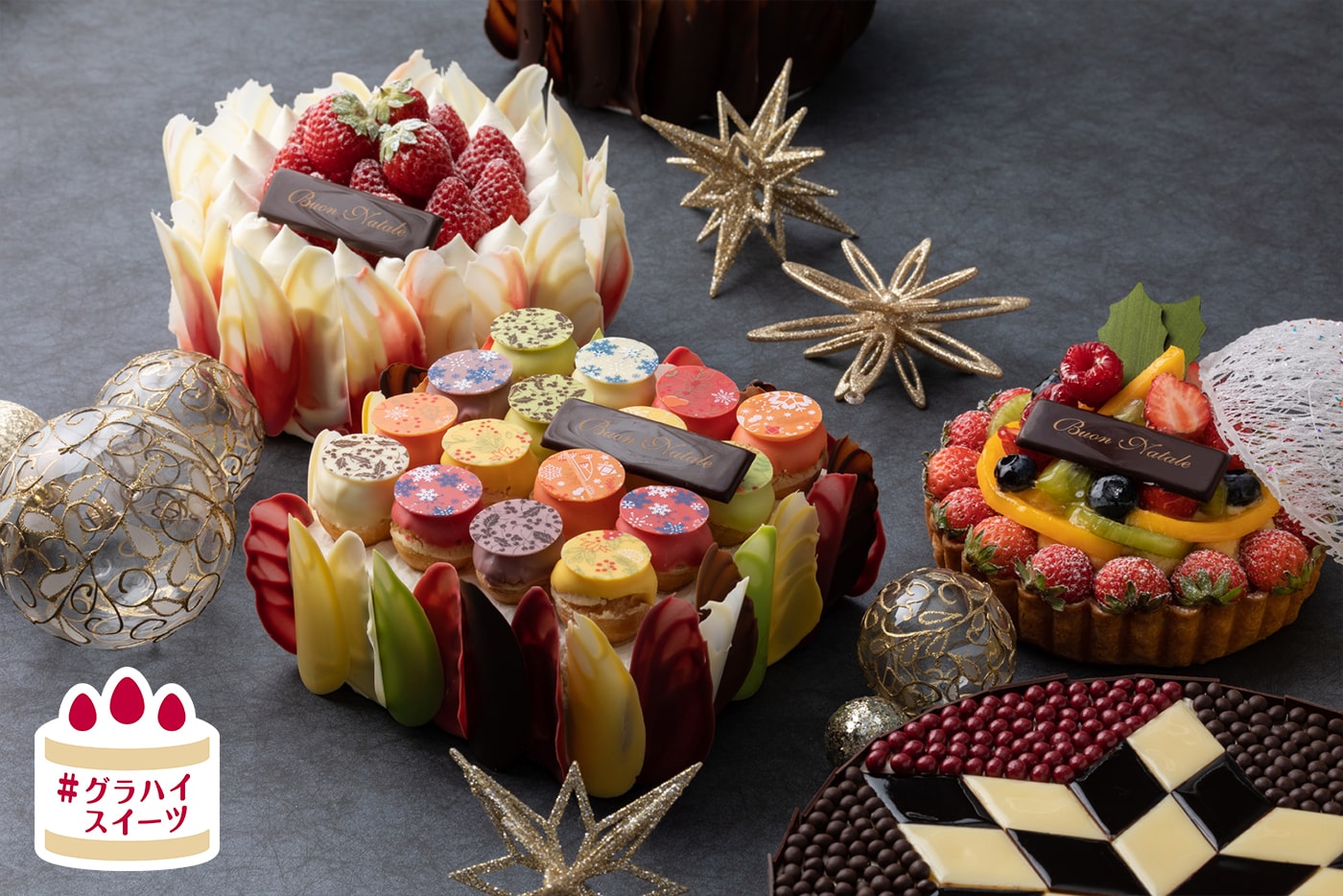 Christmas Cake Pre-order / Pick-up
[About Pre-order]
◎November 1, 2019 11:00 a.m. – December 19, 2019 11:00 a.m.
As only a limited number will be made of certain cakes, no additional orders will be taken once this number is reached.
■Pre-order online; Online pre-orders available now below
■Pre-order by telephone (calling charges apply): 0570-012-025 (10:00 a.m. – 9:00 p.m.)
■Fiorentina Pastry Boutique (general inquiry only):03-4333-8713 (10:00 a.m. – 9:00 p.m.)
[About Pick-up]
*Click here for the details of pick-up locations (PDF Japanese only)
◎December 21 – 25 11:00 a.m. – 9:00 p.m.
Special Christmas Cake Counter (Grand Hyatt Tokyo 1st floor)
(Please pick up at Fiorentina Pastry Boutique after 9:00 p.m.)
■Note
Delivery is not available.
Pre-orders are available until 6:00 p.m. before 3 days of pick-up date.
For any inquiries, please call Fiorentina Pastry Boutique.(Tel. 03-4333-8713)
After online payment is complete, we will be unable to make any cancelations.
Please note that the delivery date cannot be changed.
Please be careful when carrying and handling the cakes. They may not be returned or exchanged.
Please note that the cakes cannot be carried around for longer than two hours without refrigeration.
Holiday Cakes 2019 Item / price (subject to tax)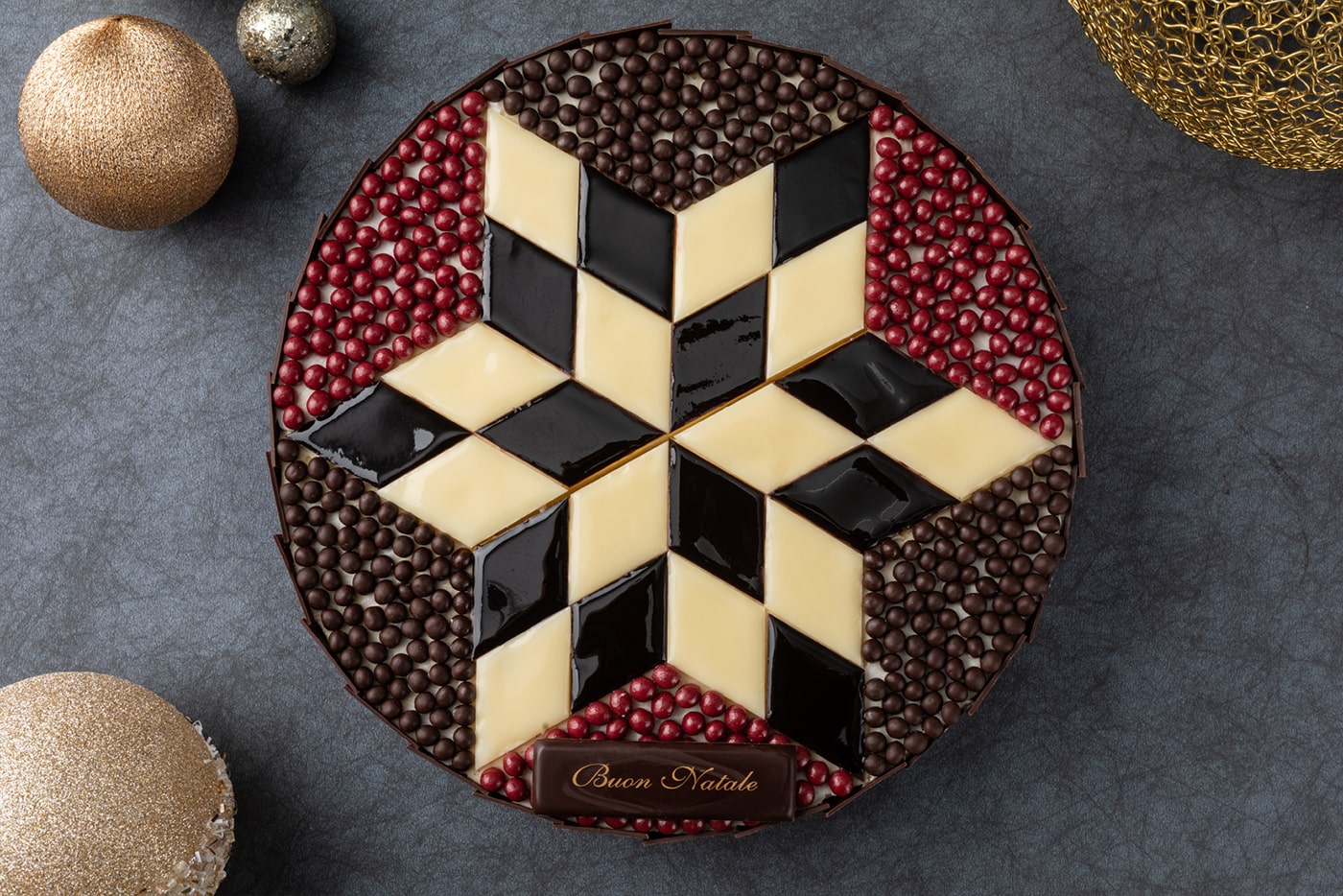 Morocco Lantern ★NEW 
JPY 28,000 (21cm) *Limited to 25 pieces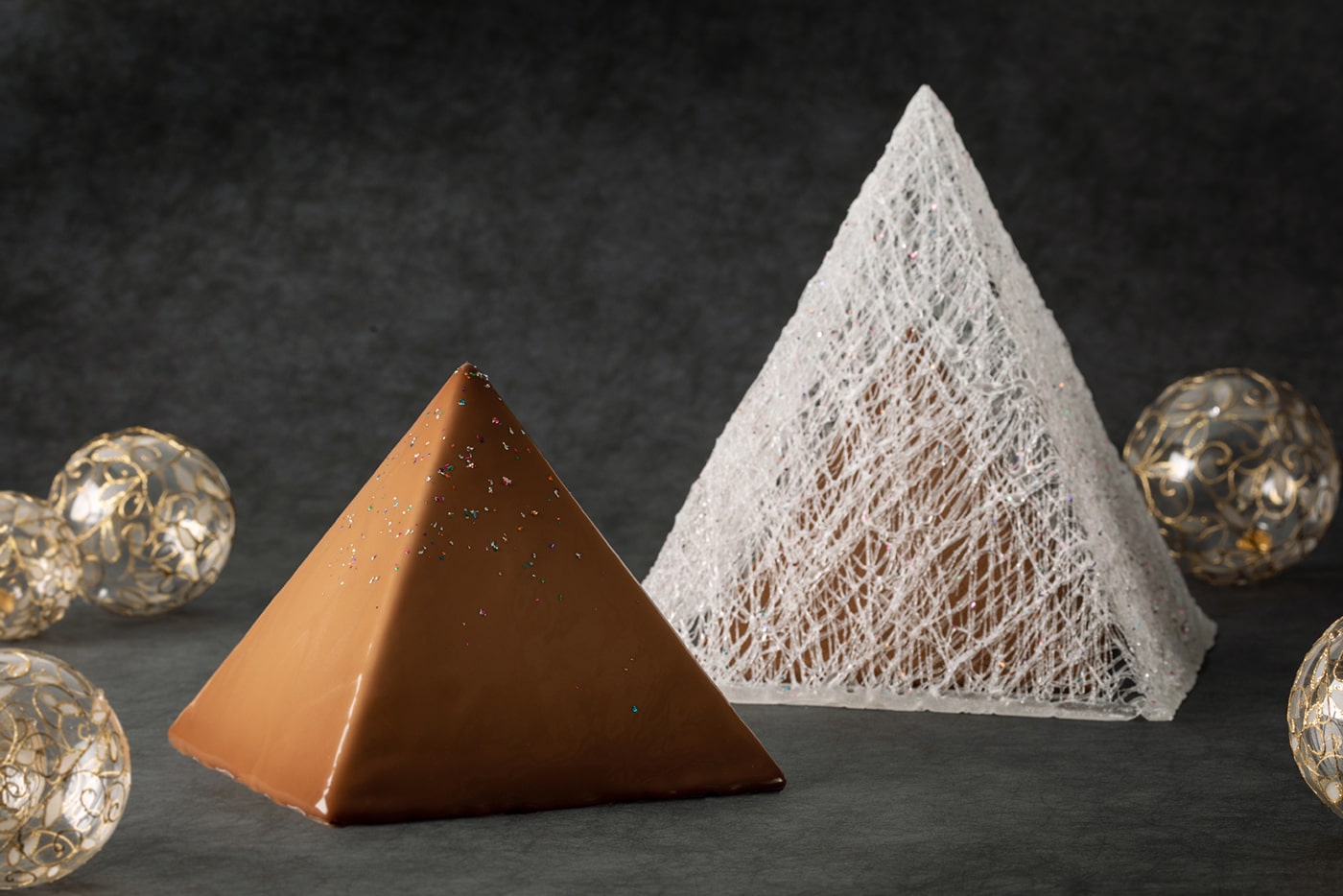 Louvre ★NEW
JPY 23,000 (12cm) *Limited to 25 pieces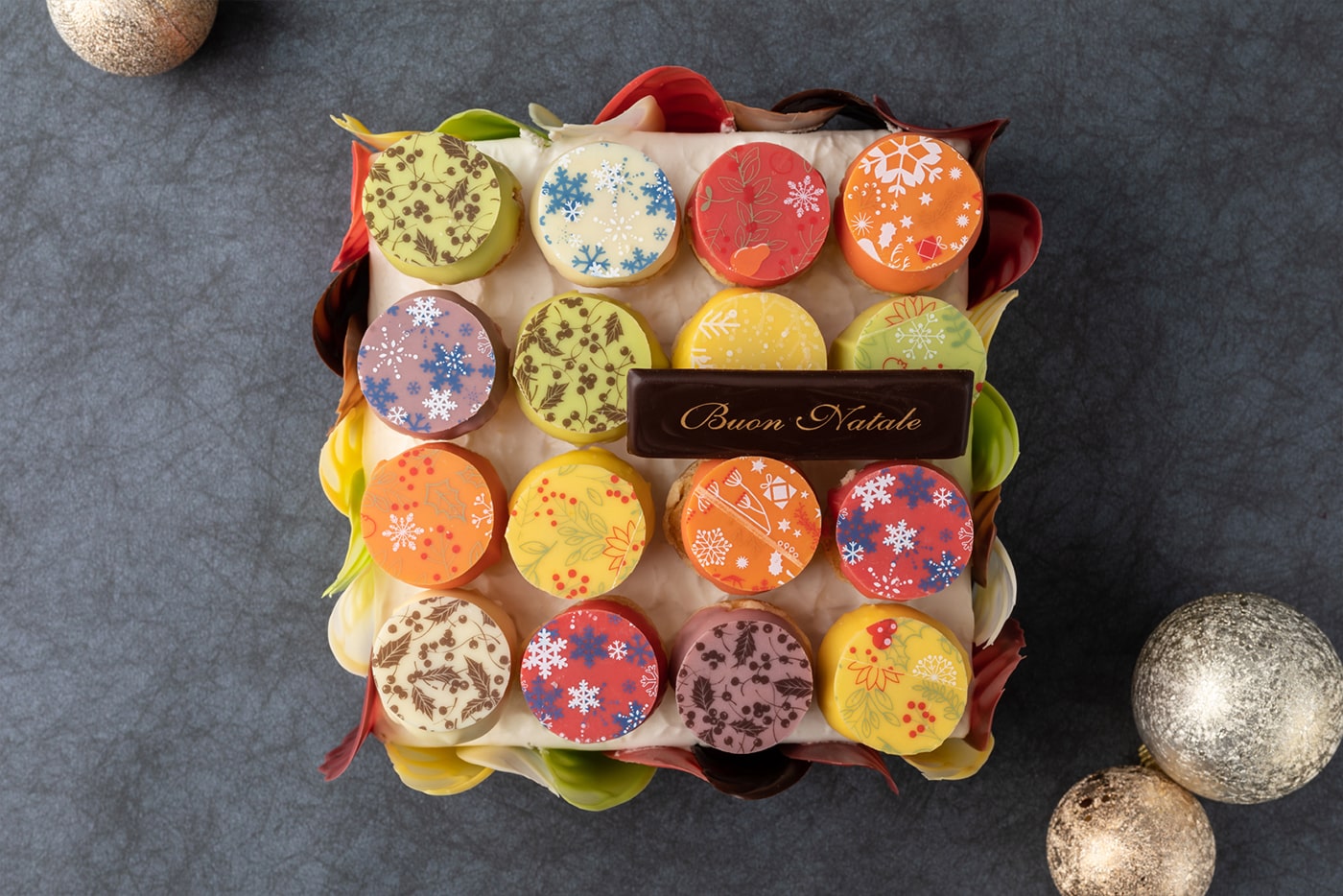 Profiterole "Fairy Tale"
JPY 8,500 (12cm) / JPY 12,000 (15cm) *Limited to 170 pieces

*Sold out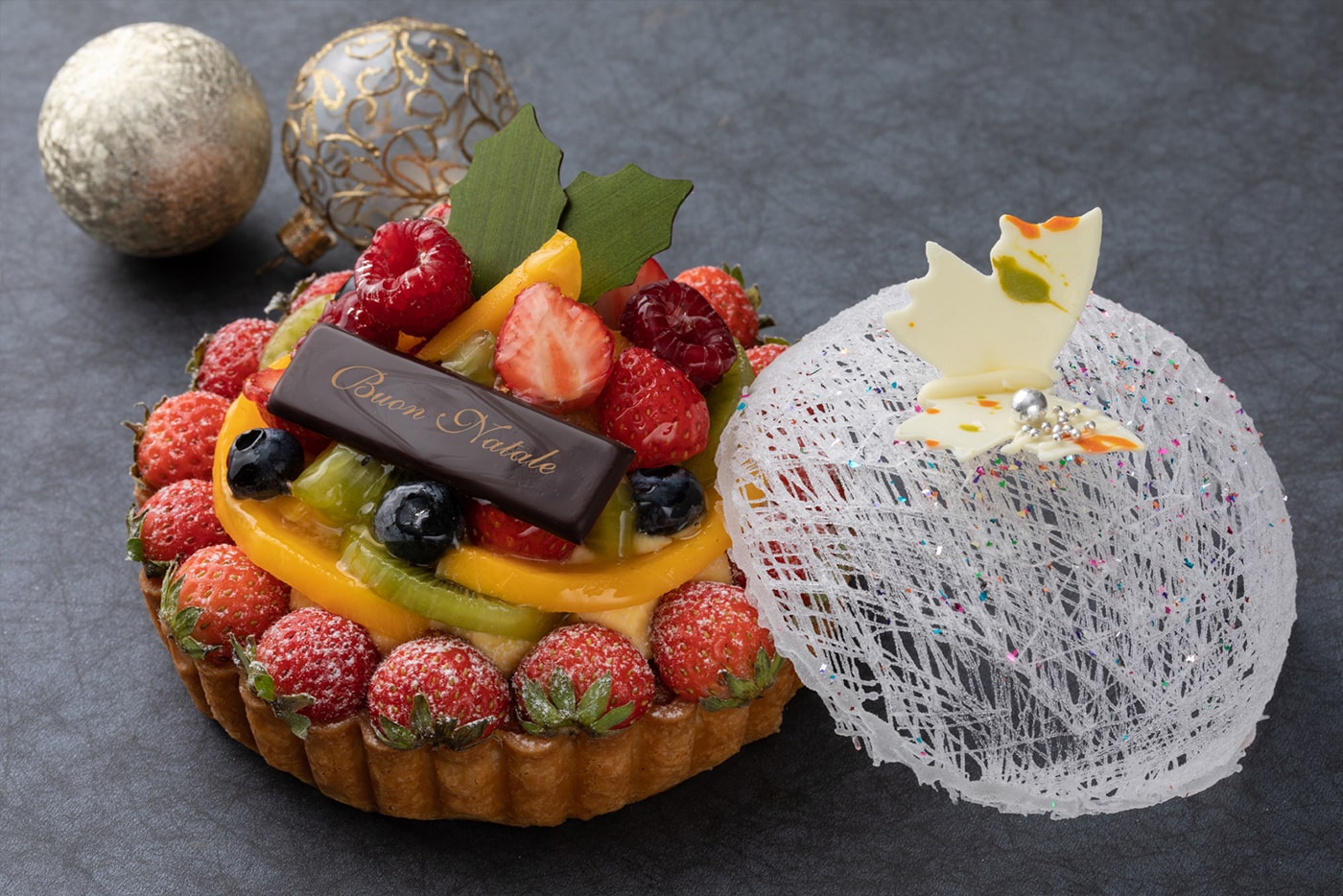 Champ de Fleurs Tart ★NEW 
JPY 6,900 (12cm) *Limited to 50 pieces

*Sold out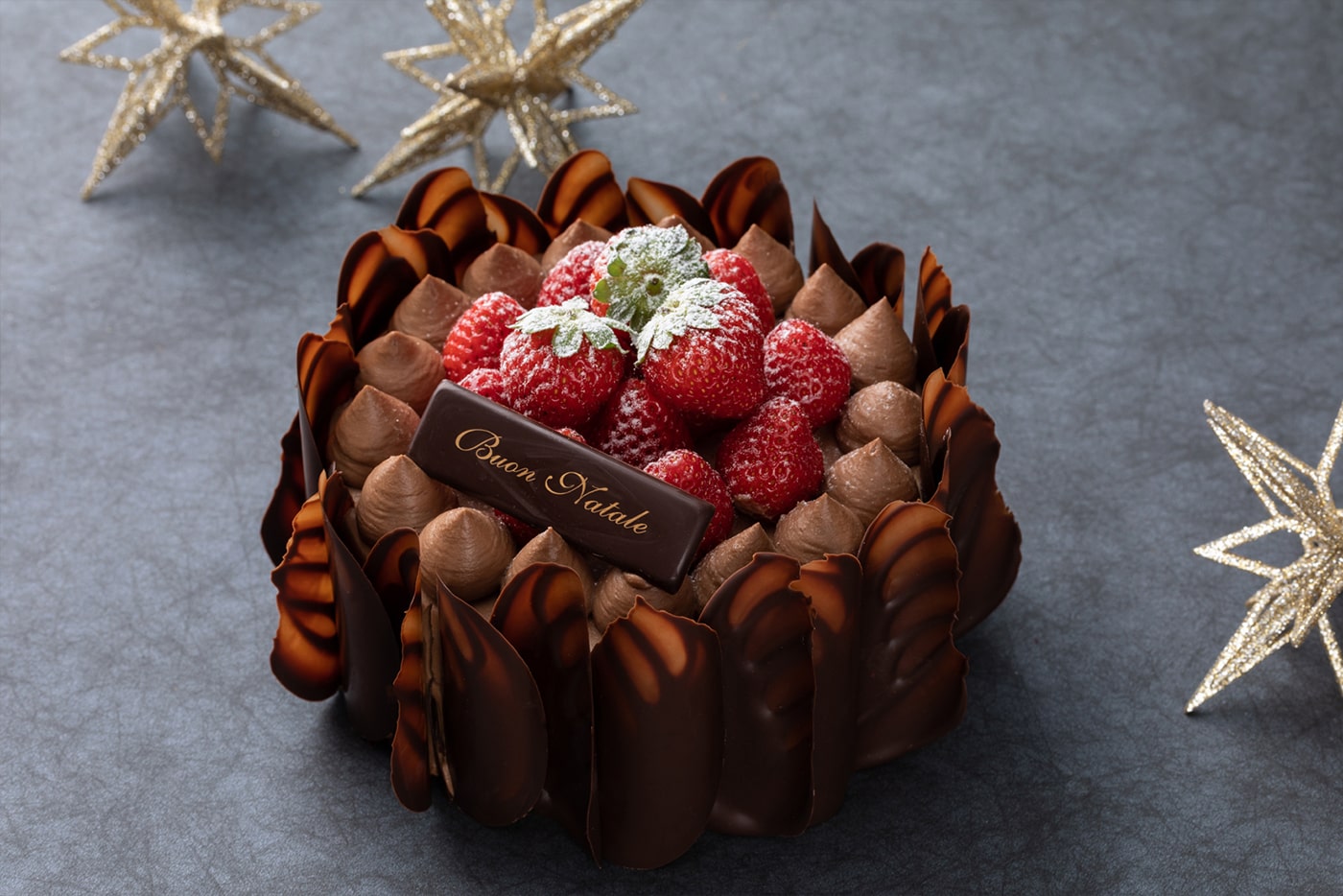 Grand Premium Chianti Chocola ★NEW
JPY 6,800 (12cm) / JPY 9,500 (15cm) *Limited to 180 pieces

*Sold out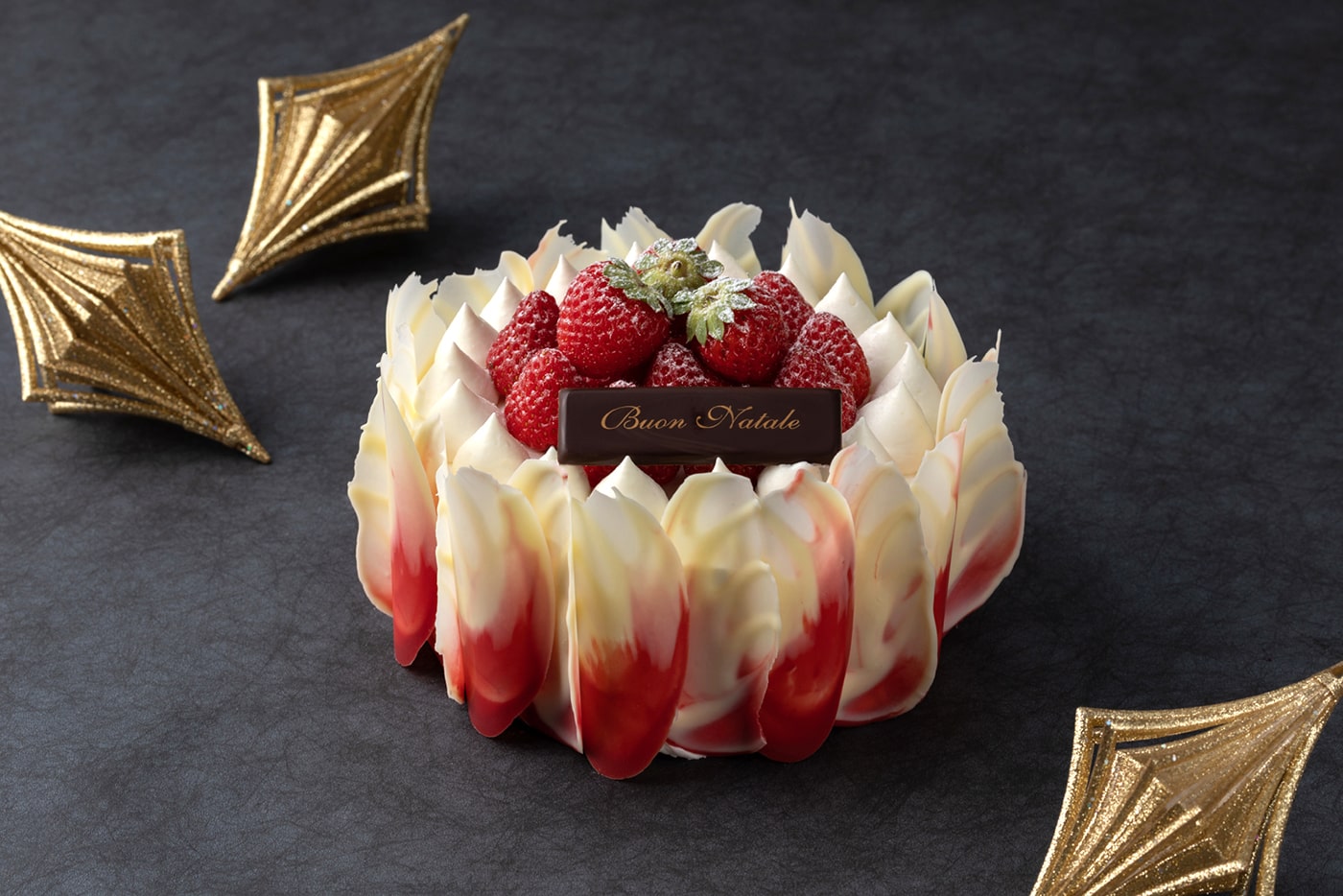 Grand Premium Strawberry Shortcake ★NEW
JPY 6,800 (12cm) / JPY 9,500 (15cm) *Limited to 300 pieces

*Sold out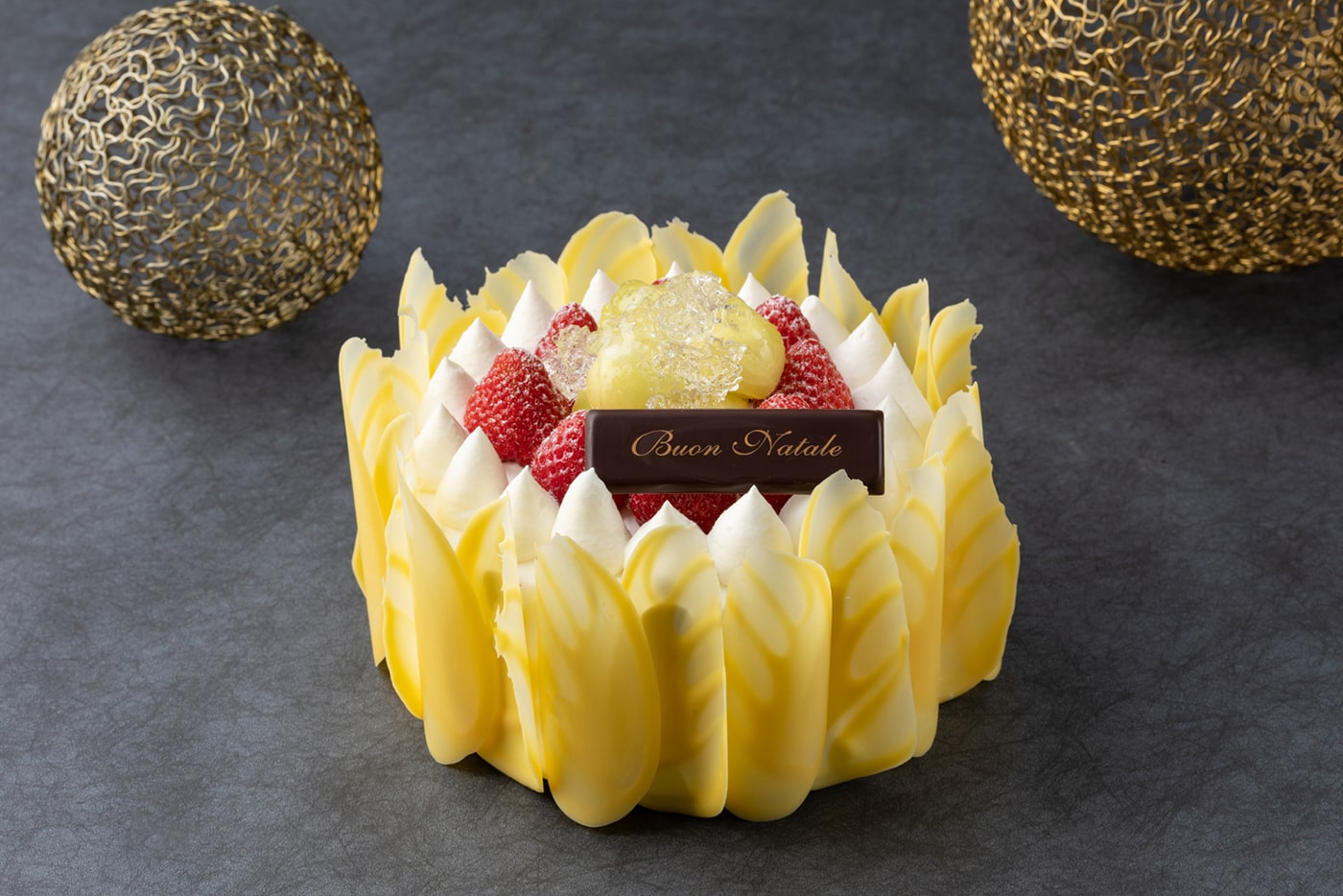 Grand Premium Fruit Shortcake ★NEW
JPY 6,800 (12cm) / JPY 9,500 (15cm) *Limited to 150 pieces

*Sold out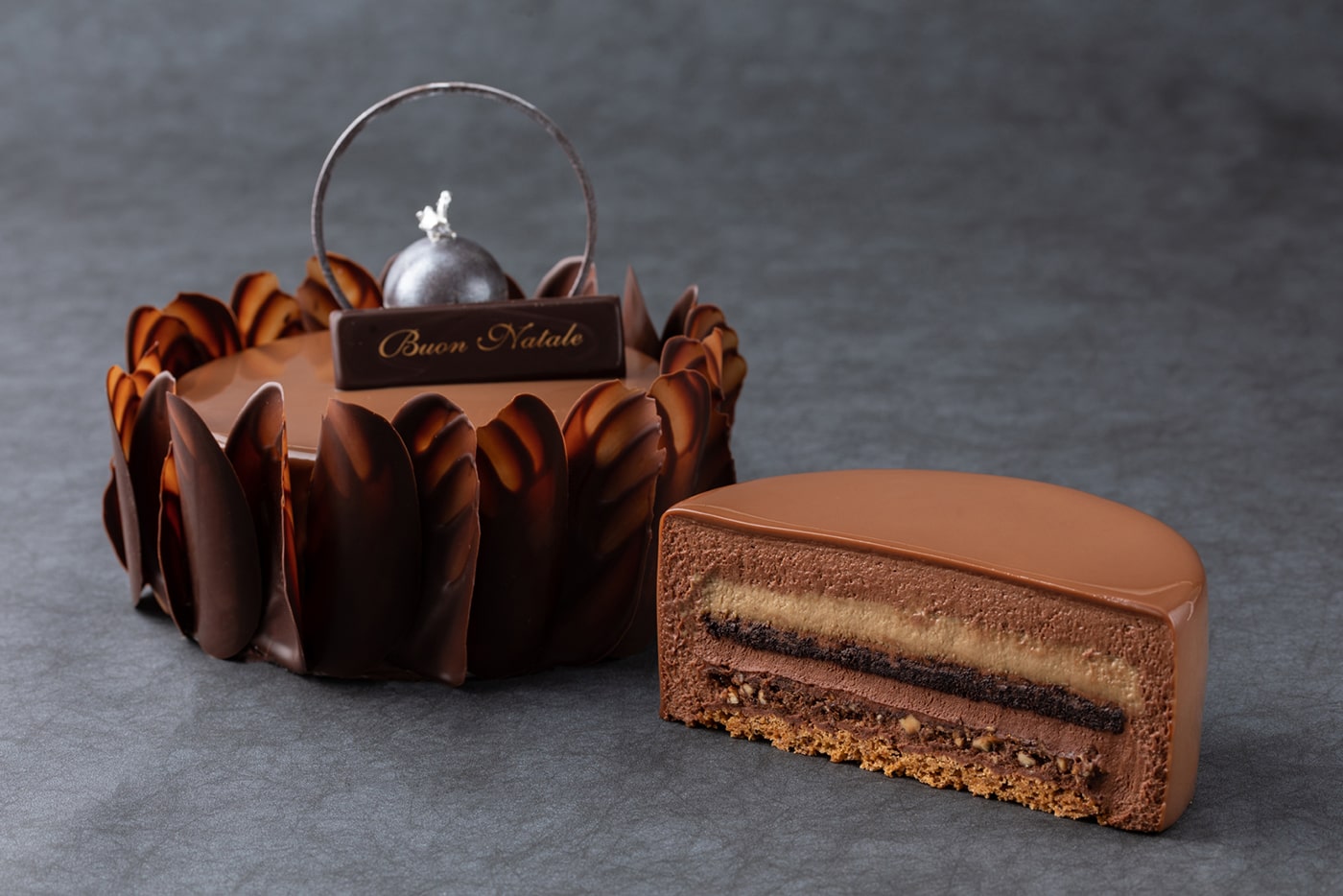 Nova ★NEW 
JPY 6,500 (12cm) *Limited to 70 pieces

*Sold out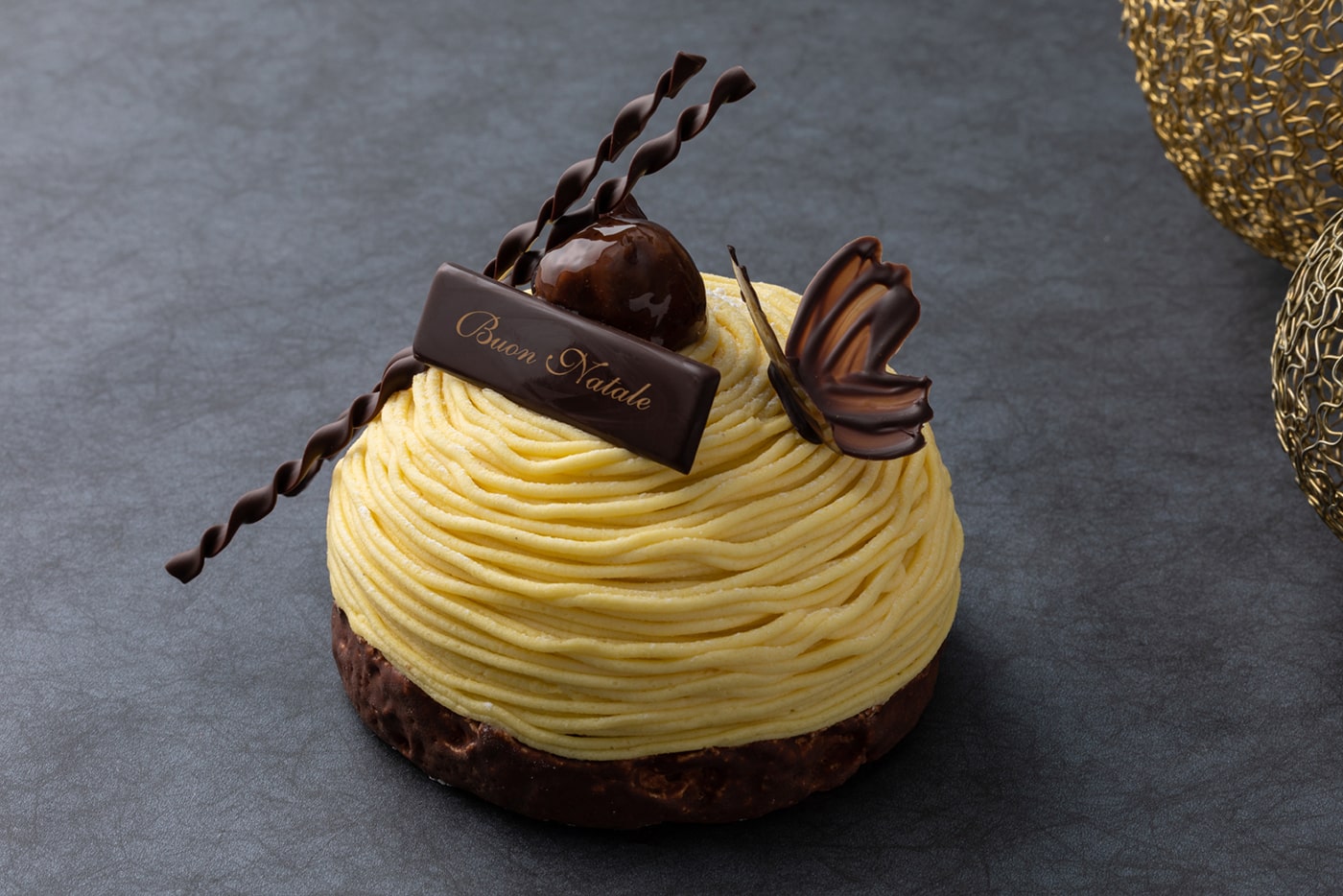 Premium Monte Bianco Japonese ★NEW 
JPY 6,500 (12cm) *Limited to 50 pieces

*Sold out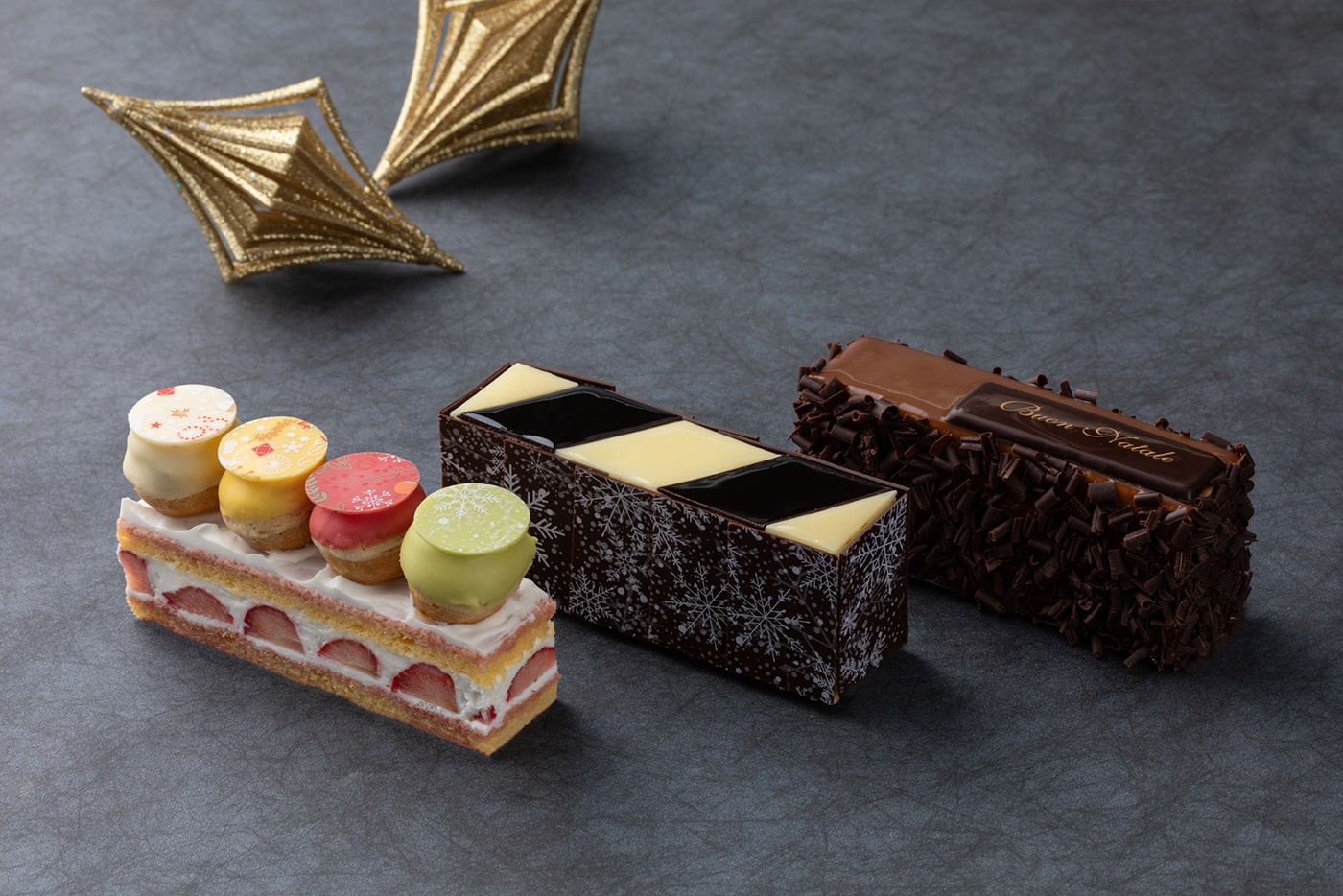 Assorted Cakes ★NEW
JPY 4,500 (3cm x 12cm x 3 pieces) *Limited to 80 sets

*Sold out
FIORENTINA PASTRY BOUTIQUE Pastry Boutique
Phone

Website

Hours

9:00 a.m. - 10:00 p.m.
(Cakes and tarts may be purchased from 10:00 a.m.)