Keyakizaka Develops Original Premium Beef from Superfood-fed Cattle
Grand Hyatt Tokyo is proud to present Keyakizaka beef, an original beef developed by Keyakizaka's chef de cuisine in collaboration with Takeuchi Farm in Akiruno, which is the only farm in Tokyo. Our chef's vision was to produce a premium, one-of-a-kind beef to serve exclusively at Keyakizaka. The chef has brought his vision to life by taking the time to carefully monitor the process and care for the cattle by hand-making their special superfood feed as well as ensuring they are raised in a clean, stress-free environment. The thought behind the project was that if superfoods are good for humans, they must also be good for cows, thus resulting in a higher-quality beef.

Hours
Lunch / Dinner
*Operational hours are subject to change. Click here for the latest operational hours.
Menu / Price (subject to tax and a service charge)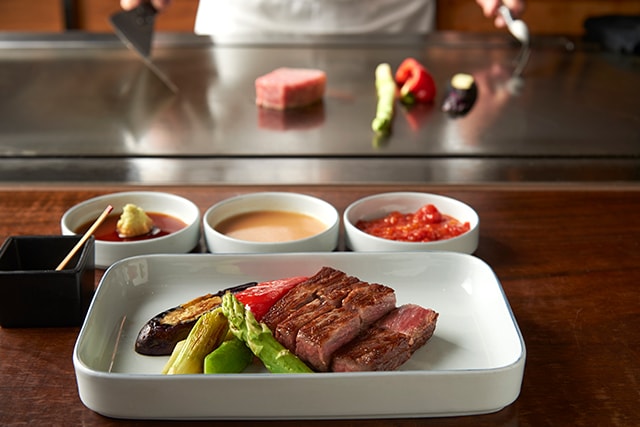 ■Dinner
Keyakizaka beef C course JPY 26,000
Keyakizaka beef D course JPY 33,000
■À la carte
Sirloin
150g JPY 10,000 / 230g JPY 15,300
Tenderloin
120g JPY 12,000 / 180g JPY 18,000
*Image is for illustrative purposes only.
Unique Features of Keyakizaka Beef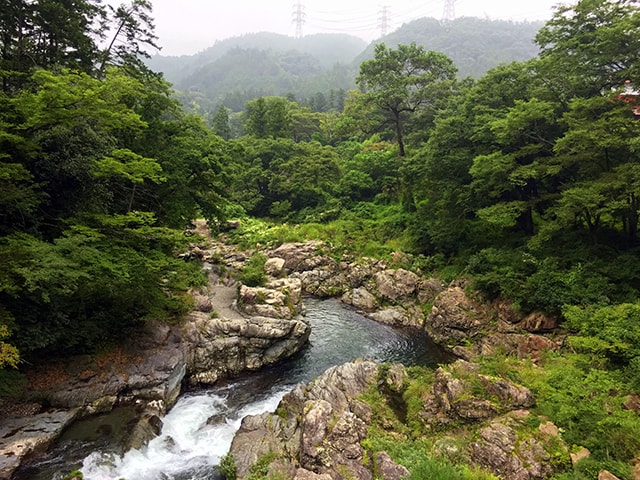 1. This premium Kuroge wagyu beef comes from Akikawa cattle raised at Takeuchi Farm, the only farm in Tokyo
2. The cattle's feed contains four superfoods – quinoa, seaweed, cacao and blueberries – which were chosen because these ingredients are also used in the restaurant
3. Takeuchi Farm is near Akikawa Valley, an area that is known for its abundance of nature, greenery and fresh water, which are all ideal for raising cattle
4. The owner of Takeuchi Farm prides himself on keeping a stress-free environment for the cattle by maintaining a high standard of sanitation and ensuring great care is taken while raising them
5. Only four to five cattle a month become Keyakizaka beef, all of which is A4 or A5 grade beef, which is considered the highest quality wagyu beef according to Japan's grading system
6. Keyakizaka's chef de cuisine and his team visit the farm several times a month, nurturing the cattle and enhancing their diet with superfoods