Fiorentina Pancakes: Baked in the Pizza Oven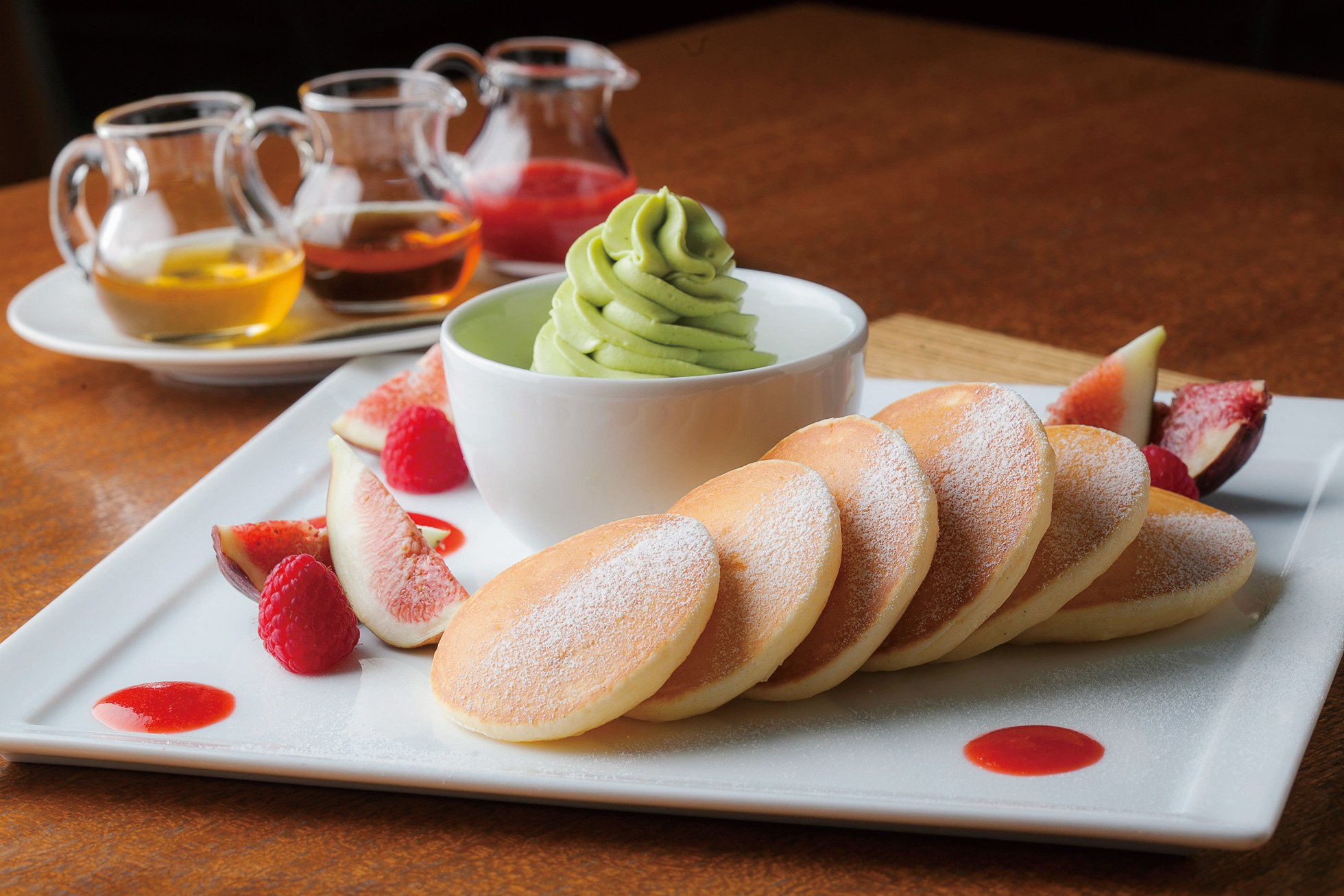 Fiorentina offers pancakes made with an Italian twist–Fiorentina Pancakes.
Italian ingredients are the key to this creation. Italian ricotta cheese and Italian olive oil are mixed into the batter to create the fluffy, melt-in-your-mouth texture. To accentuate the flufiness, the batter is poured into a frying pan and baked in a pizza oven. The heat of the pizza oven is distributed evenly to the entire pancake so that its fluffiness is further enhanced.
In addition to the ricotta cheese and Italian olive oil, the batter also contains vanilla oil and vanilla beans so that you can enjoy the fluffy texture of this extraordinary pancake along with the fragrance and rich flavor of vanilla.
To provide a variety of flavors for these pancakes, six types of syrups and creams are available as garnish. With three classic syrups of berry, honey and maple, and three Italian flavored creams of chocolate, pistachio and mascarpone, guests are sure to enjoy these pancakes until the very last bite. Seasonal fruit is also available as an option for toppings. These pancakes are perfect not only for breakfast, but also for tea and as a dessert after a meal.
Period
Throughout the year
*Operational hours are subject to change. Click here for the latest operational hours.
Menu / Price (Inc. tax / exc. service charge)
JPY 2,750
FIORENTINA Italian Café
Phone

Website

Hours

Breakfast

9:00 a.m. - 10:30 a.m.

Lunch

11:00 a.m. - 2:30 p.m.
(weekends and national holidays - 11:00 p.m.- 3:00 p.m.)

Afternoon

2:30 p.m. - 6:00 p.m.
(weekends and national holidays 3:00 p.m. - 6:00 p.m.)

Dinner

6:00 p.m. - 9:00 p.m.