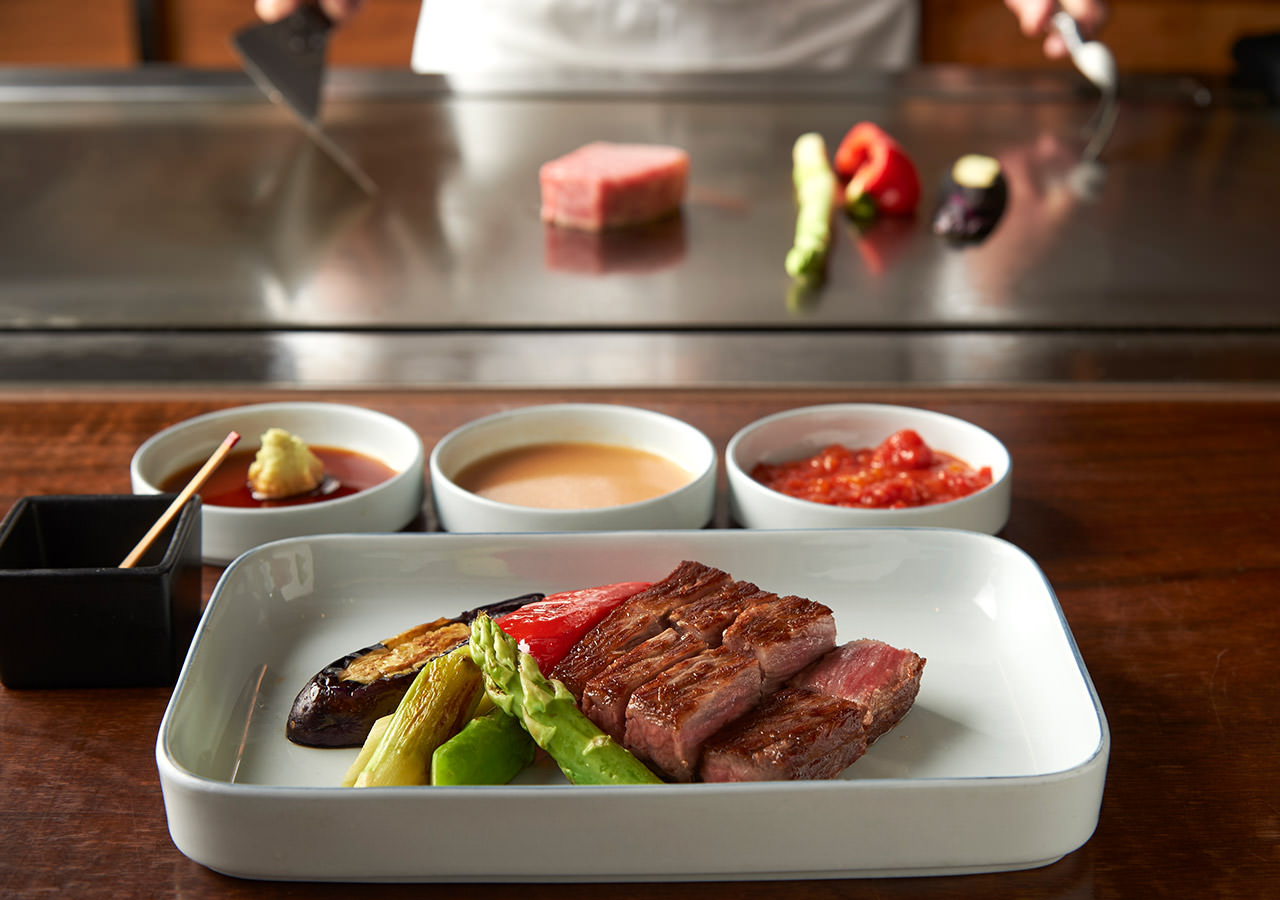 Innovative teppanyaki restaurant offering the finest Japanese beef
Keyakizaka is an innovative teppanyaki restaurant
that features
an array of seasonal meats, seafood,
poultry and vegetables.
Ingredients are sliced,
seared and served teppanyaki-style,
right before guests' eyes.
Lunch 11:30 a.m. - 2:30 p.m.
(weekends and national holidays 11:30 a.m. - 3:00 p.m.)
Dinner 6:00 p.m. - 9:30 p.m.
Information