Heavenly Peach and Mango Desserts! The French Kitchen's seasonal Afternoon Tea
The French Kitchen offers an unforgettable afternoon tea experience with an elegant savory assortment plate and lavish desserts that highlight a different theme each season. Adults and children alike can satisfy their sweet tooth and enjoy a relaxing afternoon with these offerings, exclusively at The French Kitchen.
*Please note that reservations must be made in advance.
Peach and Mango Afternoon Tea, June 2 – August 31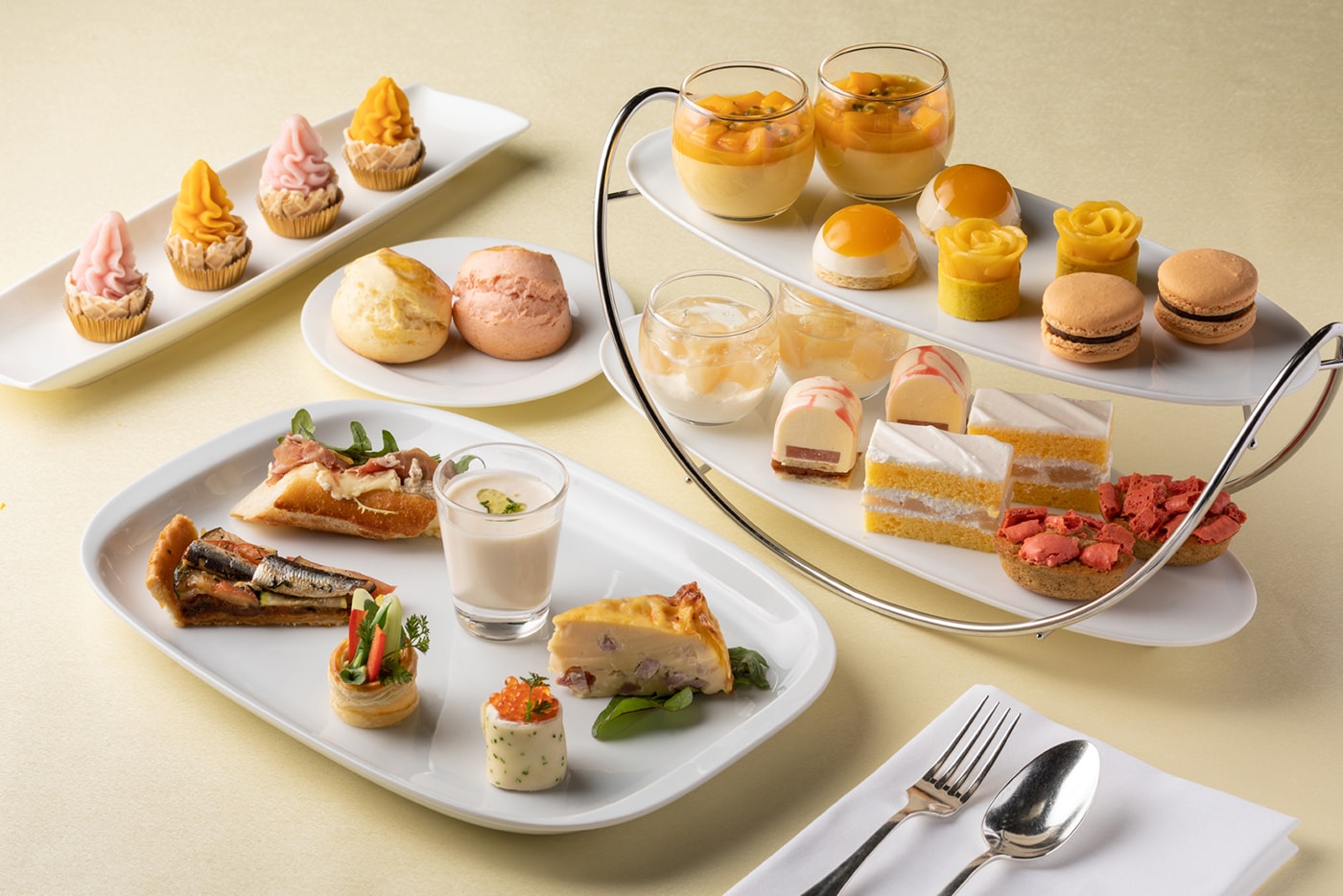 Peach and Mango Afternoon Tea
(subject to tax and service charge)
JPY 3,800
Period
June 2 – August 31
Starting time : 3:00 p.m. or 3:30 p.m.
*Seating is limited to 90 minutes
This summer, indulge in The French Kitchen's afternoon tea set, which features heavenly peach and mango dessert creations, made by our award-winning pastry team along with carefully crafted savory bites. The beloved afternoon tea highlights sweet summer peaches and succulent mangos with 10 different items such as an airy peach shortcake with fresh whipped cream, a decadent peach and white chocolate mousse, a flower-shaped mango tart made with mango petals and homemade peach and mango sorbet. Specially crafted with guests' health and beauty in mind, the savory selection will include six different items that feature an abundance of summer vegetables. Celebrate the arrival of summer, and boost the level of antioxidants in your body with this sensational summer afternoon tea.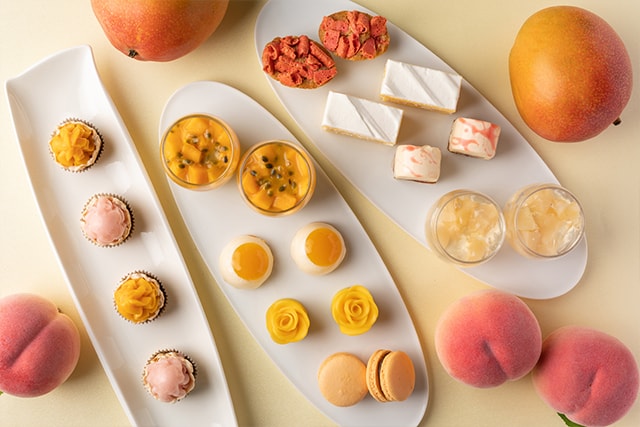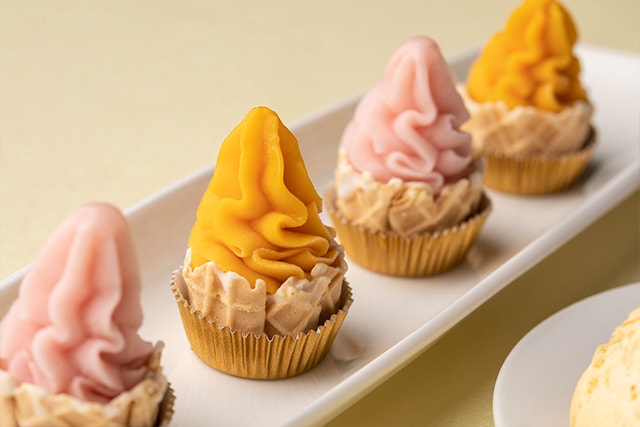 Sweets
Peach shortcake
Peach and white chocolate mousse
Fresh peach crèmet d'Anjou, Champagne jelly
Peach pound cake
Mango pudding, fresh mango, passion fruit
Mango tartlet
Exotic fruit macaron
Exotic fruit tiramisu
Peach and mango sorbet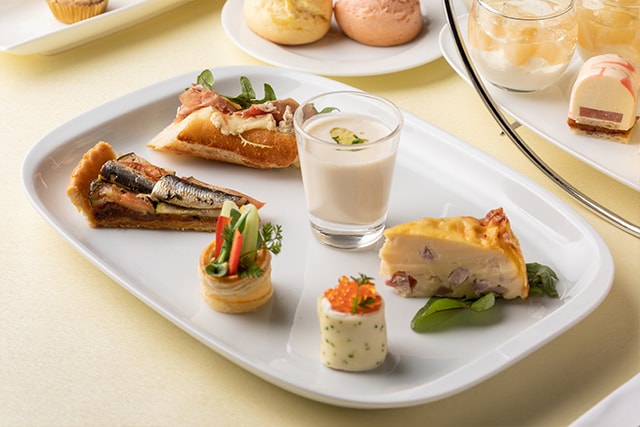 Savory
Herbs crepes
Vegetable Vol au Vent
Ratatouille and sardines tart
White bean vichyssoise
Quiche Lorraine
Baguette jambon beurre with mixed greens
Scones (Plain / Peach)
Tea
Choice of one premium organic tea from Los Angeles-based "ART OF TEA"
Coffee
In addition to the above premium teas, enjoy unlimited servings of hot or iced coffee such as an espresso, American coffee, cafe au lait, latte and cappuccino.
*Please note that the menu may change.
The French Kitchen All-Day Dining
Phone

Website

Hours

Breakfast

6:30 a.m. - 10:30 a.m.

Lunch

11:30 a.m. - 2:30 p.m.
(weekends and national holidays 11:30 a.m. - 3:00 p.m.)

Afternoon

2:30 p.m. - 5:00 p.m.
(weekends and national holidays 3:00 p.m. - 5:00 p.m.)

Dinner

6:00 p.m. - 9:30 p.m.

Bar

11:00 a.m. - 9:30 p.m.

*Hours of operation have changed. Please click here for more info