The French Kitchen: Strawberry and Rose Afternoon Tea
The French Kitchen offers an unforgettable afternoon tea experience with an elegant assortment plate and lavish dessert that highlights a different theme each season.

[Dine Local: 3X Points Special Offer]
Earn 3X points on dine-in or takeout at hotel restaurants through February 10, 2022 when you're not staying the night.
Strawberry and Rose Afternoon Tea (12/27 – 2/28)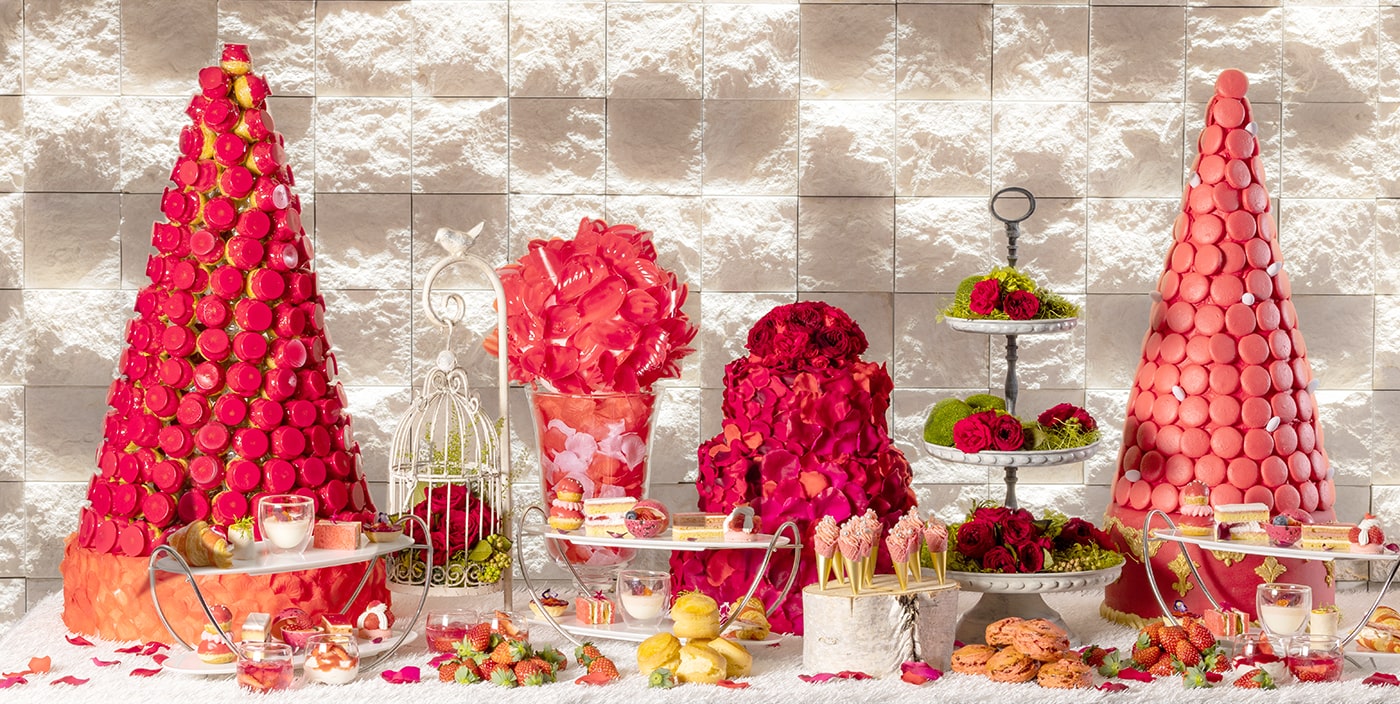 Celebrate the strawberry season and Valentine's month with a pink and red Strawberry & Rose Afternoon Tea at The French Kitchen. Treat yourself to carefully made sweets such as rose and raspberry gâteau au Opéra, strawberry religeuse and a white chocolate ball filled with berries and topped with raspberry and lychee syrup. Tantalizing savory bites will include salmon tiramisu with trout roe, rose tartlets and a pink-colored sandwich with salmon, cucumber and cream cheese.

Take some photos at our spectacular photo spot adorned with red rose petals to make your experience even more memorable.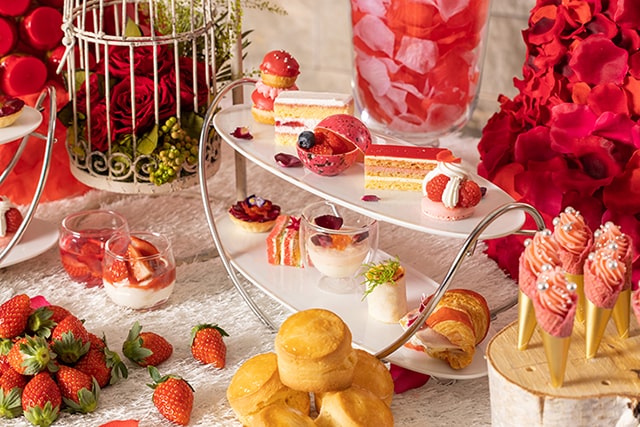 ■ Period
December 27, 2021 – February 28, 2022
3:00 p.m. – 5:00 p.m. (last order 4:00 p.m.)
*Seating is limited to 120 minutes (weekdays) / 90 minutes (weekends and holidays)
■ Price (Inc. tax / exc. service charge)
JPY 5,720 (weekdays)
JPY 6,820 with a glass of Champagne (weekends and holidays)
[Menu]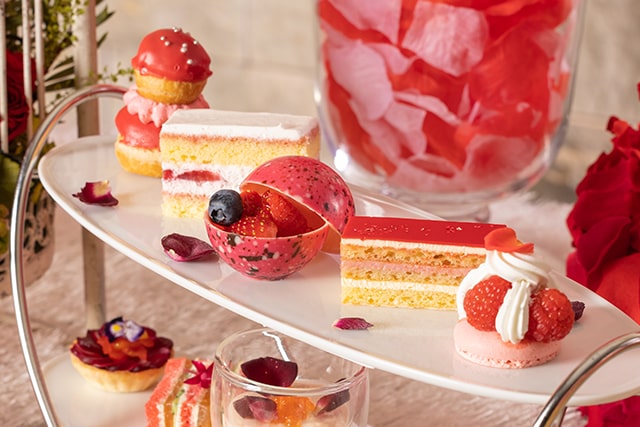 Sweets
Strawberry Short Cake
Rose and raspberry gâteau au Opéra
Strawberry macaron
Strawberry religeuse
Strawberry cream cone
Surprise sweets
(Raspberry and lychee syrup poured on top of a white chocolate ball filled with vanilla ice cream and berries.)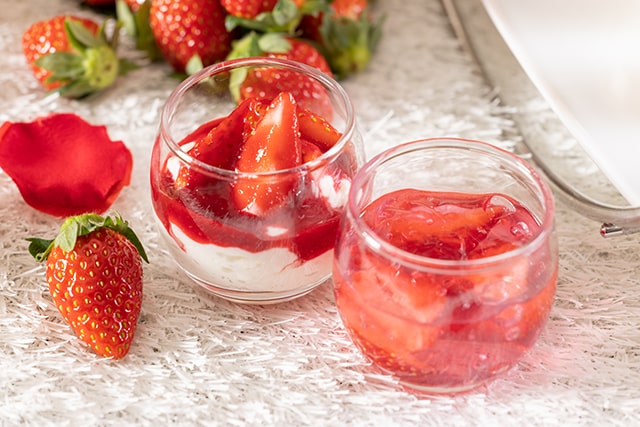 Glass Desserts
Rose Jelly
Strawberry Crémet d'Anjou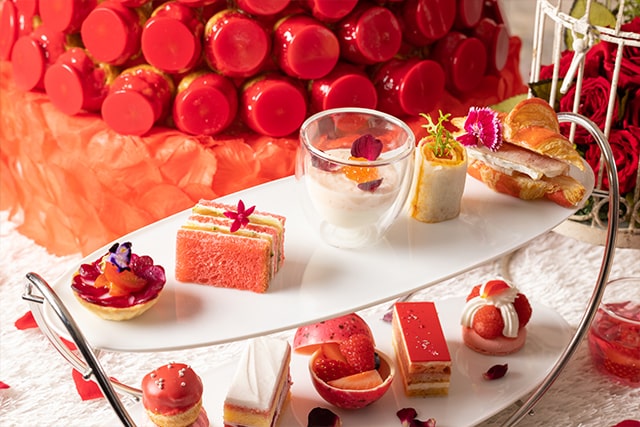 Savory
Ham and brie croissant, raspberry
Vegetable roulade flour tortilla, red and yellow bell peppers, radish, herbs
Salmon tiramisu, trout roe
Rose tartlet, red beetroot and radish rose, curried couscous
Salmon and cucumber finger sandwich, cream cheese
Scone
Strawberry Scone
Plain Scone (whipped cream, jam)
Tea
Choice of one premium organic tea from Los Angeles-based "ART OF TEA"
Coffee
In addition to the above premium teas, enjoy unlimited servings of hot or iced coffee such as Espresso, American Coffee, Cafe au lait, Latte and Cappuccino
*Please note that the menu is subject to change.
The French Kitchen All-Day Dining
Phone

Website

Hours

Breakfast

6:30 a.m. - 10:30 a.m.

Lunch

11:30 a.m. - 2:30 p.m.
(weekends and national holidays 11:30 a.m. - 3:00 p.m.)

Afternoon

2:30 p.m. - 5:00 p.m.
(weekends and national holidays 3:00 p.m. - 5:00 p.m.)

Dinner

6:00 p.m. - 9:30 p.m.

Bar

11:00 a.m. - 9:30 p.m.

*Hours of operation have changed. Please click here for more info