The French Kitchen's seasonal Afternoon Tea
The French Kitchen offers an unforgettable afternoon tea experience with an elegant savory assortment plate and lavish desserts that highlight a different theme each season. Adults and children alike can satisfy their sweet tooth and enjoy a relaxing afternoon with these offerings, exclusively at The French Kitchen.
*Please note that reservations must be made in advance.
Takashi Murakami "Flower" Afternoon Tea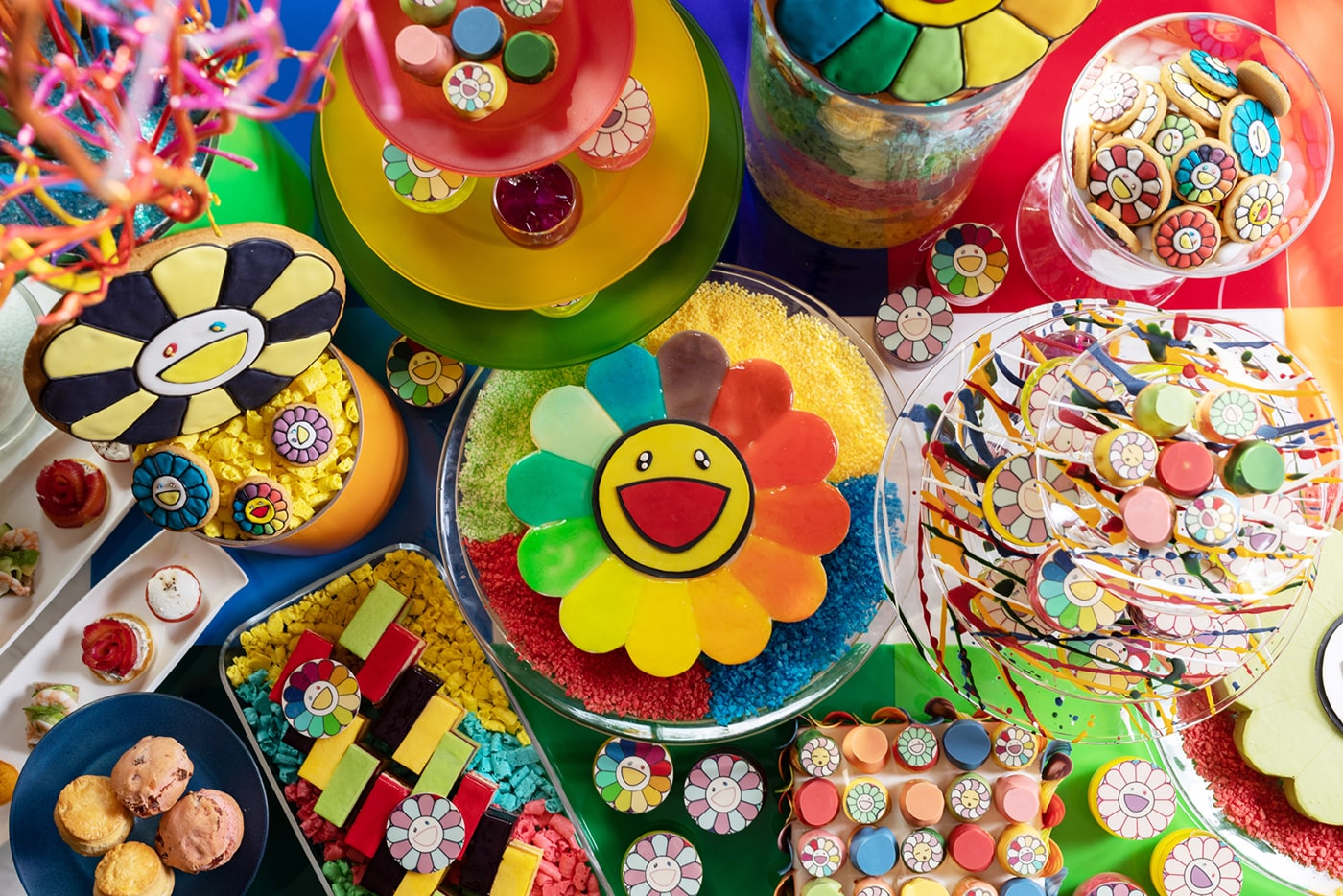 ©︎2020 Takashi Murakami/Kaikai Kiki Co., Ltd. All Rights Reserved.
Takashi Murakami "Flower" Afternoon Tea
■ Price (subject to tax and service charge)
JPY 4,800 (Weekdays)
JPY 5,800 (Weekends & National Holidays / with one glass of Champagne)
■ Period
November 1, 2020 – January 31, 2021
3:00 p.m. – 5:00 p.m. (4:00 p.m. last order)
*Seating is limited to 90 minutes
*Due to popular demand, the afternoon tea will now be offered until January 31, 2021
*Please note that photos are an image and the desserts will be served at the table on individual stands.
The French Kitchen introduces a new afternoon tea in collaboration with renowned artist Takashi Murakami and the Roppongi Hills Takashi Murakami Project. To celebrate his work, the restaurant is offering an instagrammable afternoon tea inspired by his famous "Flower" works.
From the dessert stand, enjoy sweets such as a colorful flower fromage blanc mousse and our popular strawberry shortcake lined with colorful mini profiteroles that resembles a flower field. In addition, the chefs will prepare a plate of five flower-shaped savory items including beet-stained smoked salmon blinis and mozzarella cheese and tomato ciabattas.
Make it an even more memorable experience by snapping some photos at a special photo spot that will be prepared in the restaurant.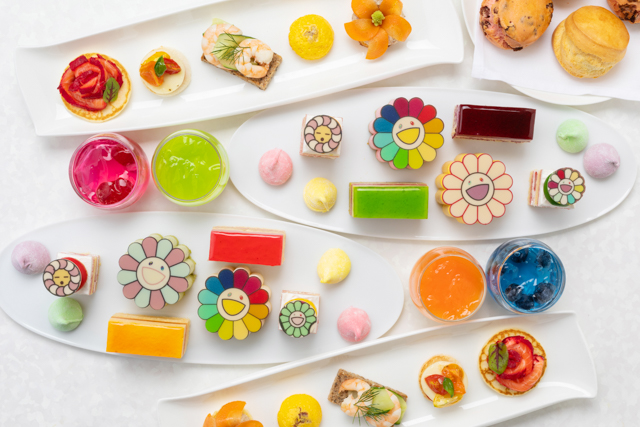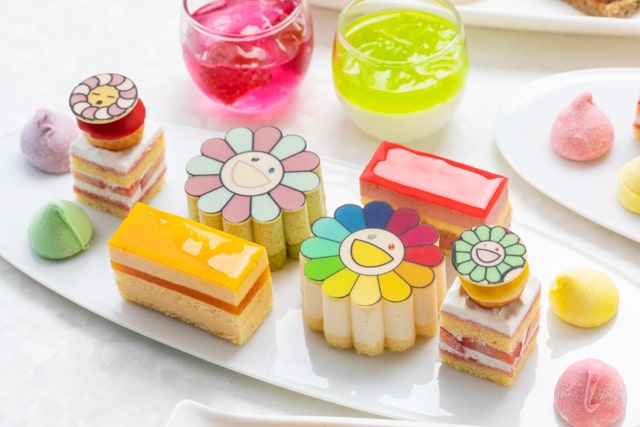 Dessert Stand
*Please note that the dessert menu below is a set menu for two people. If ordered for just one person, two flavors of each dessert will be randomly selected and offered.
Flower mousse
– Fromage blanc
– Matcha
– Strawberry
– Mango
Colorful mousse
– Raspberry
– Blackcurrant
– Pistachio
– Apricot
Profiterole
– Pistachio
– Lemon
– Orange
– Strawberry
Glass desserts
– Rose raspberry jelly
– Butterfly pea and blueberry jelly
– Green apple mousse
– Orange mousse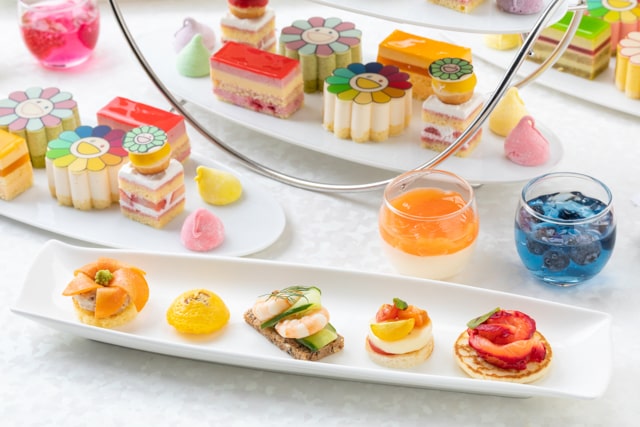 Scones (Plain / Strawberry)
Savory
Beetroor marinated Smoked salmon, pickled onion, sour cream blini
Pork rillettes, carrot flower
Ham frittata
Shrimp, avocado, cucumbers, rye bread
Mozzarella cheese, tomato, basil, ciabatta
Tea
Choice of one premium organic tea from Los Angeles-based "ART OF TEA"
Coffee
In addition to the above premium teas, enjoy unlimited servings of hot or iced coffee such as Espresso, American Coffee, Cafe au lait, Latte and Cappuccino
*Other drinks are available upon request. Please ask our staff for more details.
*Please note that the menu may change.
ROPPONGI HILLS TAKASHI MURAKAMI PROJECT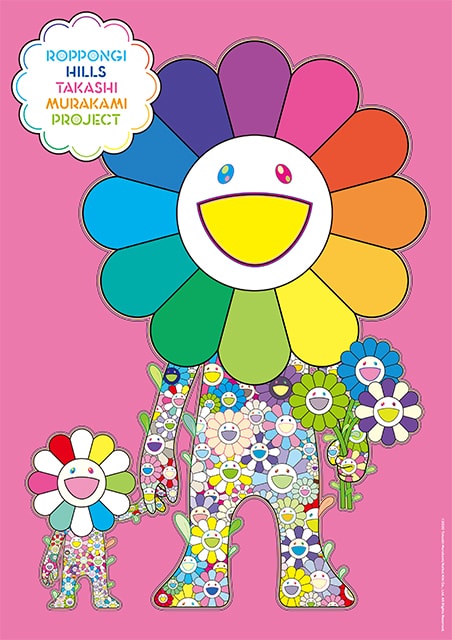 As part of the Roppongi Hills Takashi Murakami Project, a massive golden "Flower Parent and Child" sculpture with a height of 10 meters is exhibited at Roku-Roku Plaza.
Period: November 26, 2020 –

The French Kitchen All-Day Dining
Phone

Website

Hours

Breakfast

6:30 a.m. - 10:30 a.m.

Lunch

11:30 a.m. - 2:30 p.m.
(weekends and national holidays 11:30 a.m. - 3:00 p.m.)

Afternoon

2:30 p.m. - 5:00 p.m.
(weekends and national holidays 3:00 p.m. - 5:00 p.m.)

Dinner

6:00 p.m. - 9:30 p.m.

Bar

11:00 a.m. - 9:30 p.m.

*Hours of operation have changed. Please click here for more info