Featuring Sakura and Strawberry Sweets! The French Kitchen's Monthly Afternoon Tea
The French Kitchen offers an unforgettable afternoon tea experience with an elegant assortment plate and lavish dessert that highlights a different theme each month. Adults and children alike can satisfy their sweet tooth with these monthly offerings, exclusively at The French Kitchen.
Please note that we are temporary suspending all self-service buffets until further notice.
We will still be offering unlimited servings of sweets at your table and the menu will remain the same.
Sakura and Strawberry Afternoon Tea, March 16 – April 30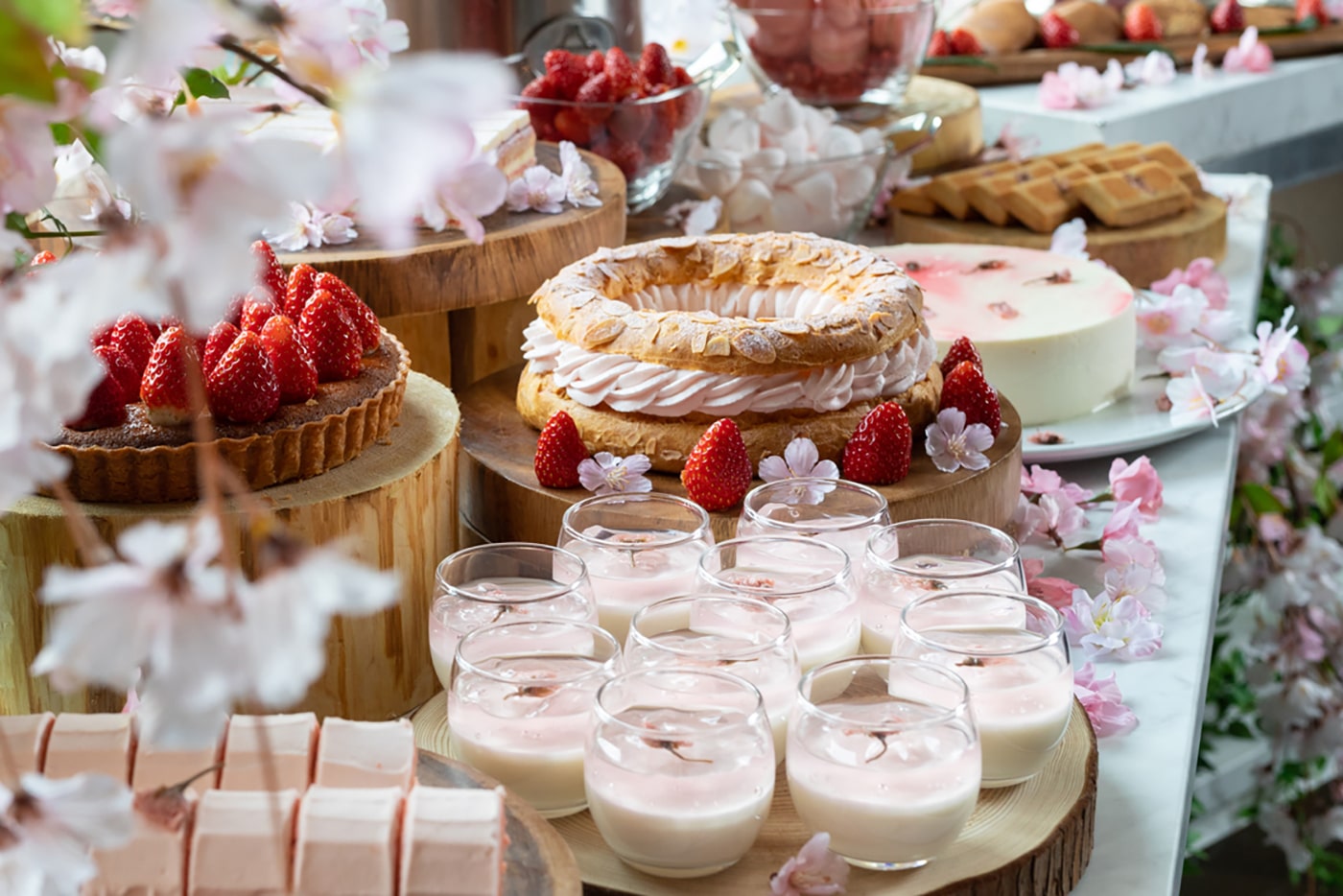 Sakura and Strawberry Afternoon Tea (subject to tax and service charge)
JPY 3,800 (weekdays only)
JPY 4,200 (weekends & national holidays only)
JPY 5,800 (with a glass of Champagne / all days)
Period
March 16 – April 30
3:00 p.m. – 5:00 p.m.
*Seating is limited to 90 minutes
To celebrate the beautiful cherry blossoms in March, The French Kitchen will offer a sakura and strawberry afternoon tea that will feature an endless selection of sweets including sakura tiramisu, sakura roll cake and sakura cheese cake. The afternoon tea will be complete with fresh Amaou strawberries from Fukuoka and freshly made dorayaki. In addition, a bento-inspired box will present six savory bites featuring seasonal ingredients.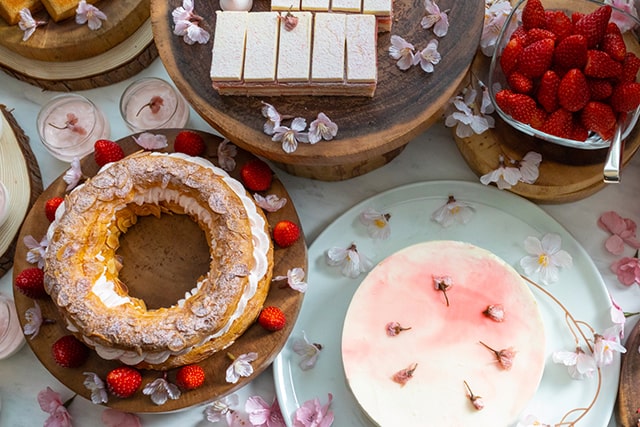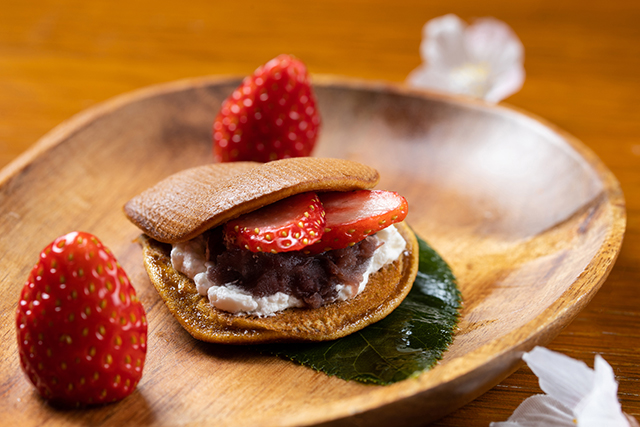 Sweets
Sakura rare cheese cake
Paris-Brest fraise
Sakura roll cake
Strawberry tart
Sakura tiramisu
Strawberry macaron
Strawberry marshmallow
Sakura financier
Sakura blanc mange
Freshly made dorayaki
pancakes with sweet bean paste filling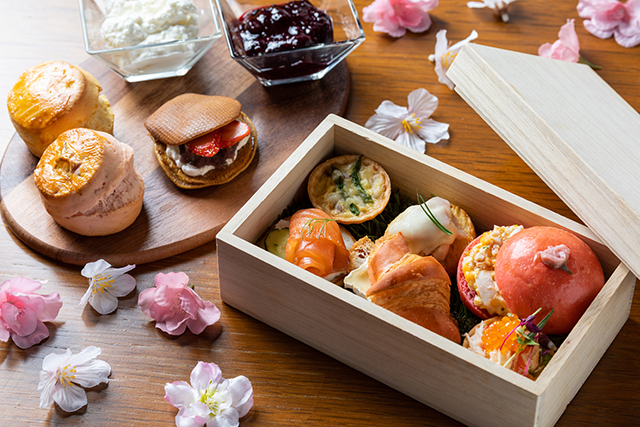 Savory
Asparagus, prosciutto quiche
Cherrywood smoked salmon, cucumber, dill cream, blinis
Sakura sandwich with sakura shrimp, egg, mayonnaise
Crab, avocado, ikura (salmon roe) tartlet
Sakura, camembert cheese, mini croissant
Chicken, gruyere cheese, sun-dried tomato, brioche
Scones (Plain / Sakura)
Strawberry jam/whipped cream
Tea
Choice of one premium organic tea from Los Angeles-based "ART OF TEA"
Coffee
In addition to the above premium teas, enjoy unlimited servings of hot or iced coffee such as Espresso, American Coffee, Cafe au lait, Latte and Cappuccino
*Other drinks are available upon request. Please ask our staff for more details.
*Please note that the menu may change.
The French Kitchen All-Day Dining
Phone

Website

Hours

Breakfast

6:30 a.m. - 10:30 a.m.

Lunch

11:30 a.m. - 2:30 p.m.
(weekends and national holidays 11:30 a.m. - 3:00 p.m.)

Afternoon

2:30 p.m. - 5:00 p.m.
(weekends and national holidays 3:00 p.m. - 5:00 p.m.)

Dinner

6:00 p.m. - 9:30 p.m.

Bar

11:00 a.m. - 9:30 p.m.