Featuring French Chocolate Sweets! The French Kitchen's Monthly Afternoon Tea Buffet
The French Kitchen offers an unforgettable afternoon tea experience with an elegant assortment plate and lavish dessert buffet that highlights a different theme each month. Adults and children alike can satisfy their sweet tooth with these monthly offerings, exclusively at The French Kitchen.
Hours
3:00 p.m. – 5:30 p.m. (4:00 p.m. last order, sweets buffet 3:00 p.m. – 5:00 p.m.)
*Seating is limited to 90 minutes
*Orders can be from one guest or more.
*Please note that the menu may change according to the availability.
1 November – 28 December (Excludes Christmas holiday 22–25 December)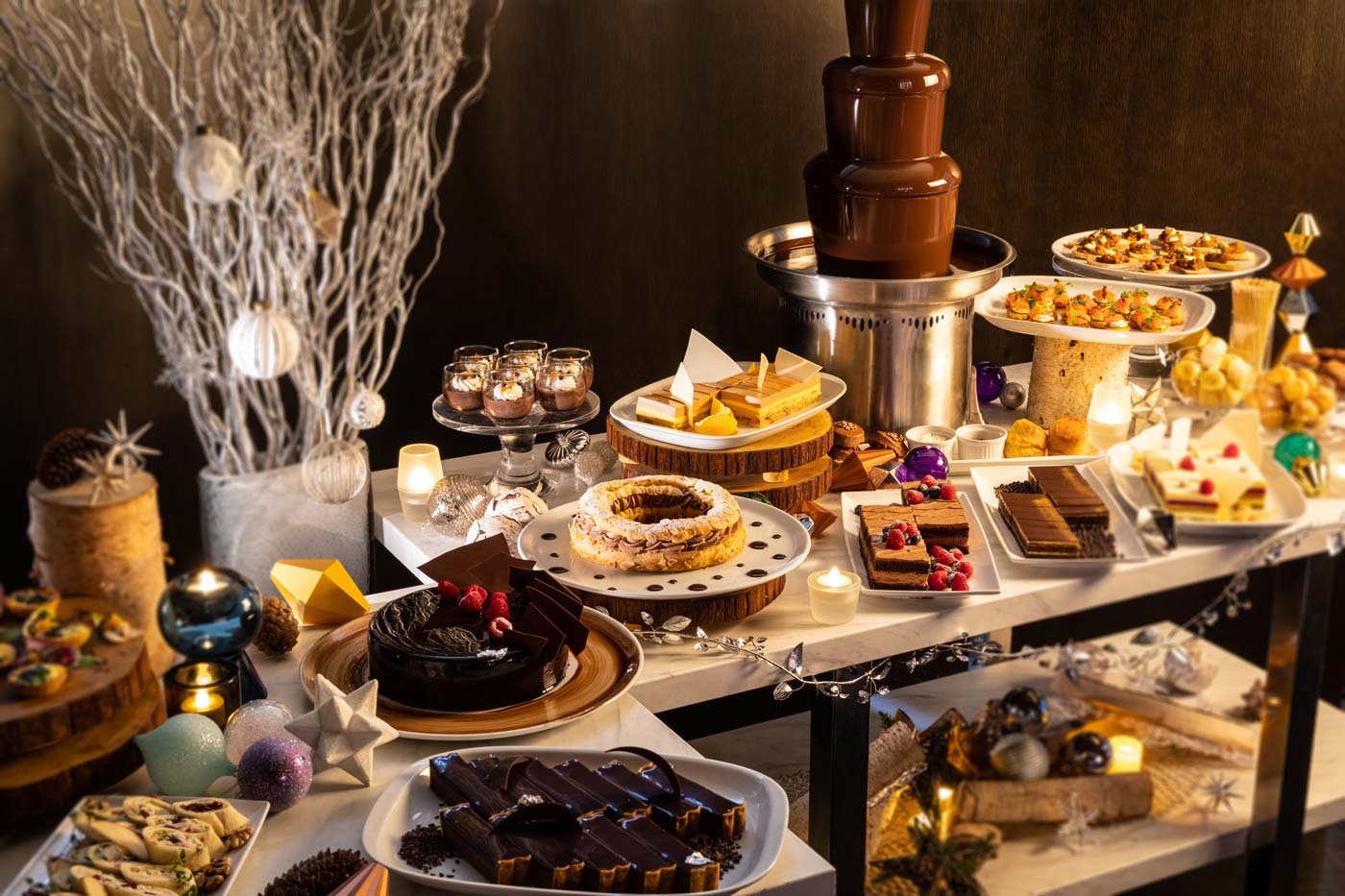 Chocolate Afternoon Tea ★NEW (subject to tax and service charge)
JPY 3,800 (weekdays only)
JPY 4,200 (weekends & national holidays only)
JPY 5,800 (with a glass of Champagne / All days)
JPY 7,200 (with free-flowing Champagne / All days)
During November and December, chocolate lovers can indulge with a French chocolate-filled afternoon tea and enjoy an endless selection of sweets from the lavish dessert buffet. The buffet will feature a rich chocolate fountain, nine different cakes and sweet items as well as savories that incorporate cacao. Get your fill of chocolate this holiday season at the all-you-can-enjoy afternoon tea buffet.
Enjoy a selection of sweet and savory items along with a choice of one of three organic teas from Los Angeles-based premium organic tea brand, ART OF TEA.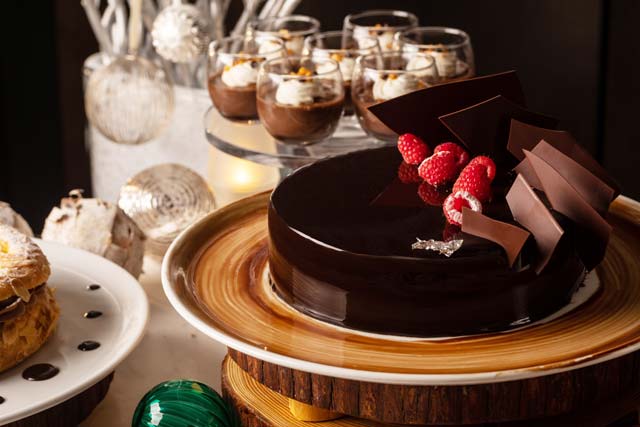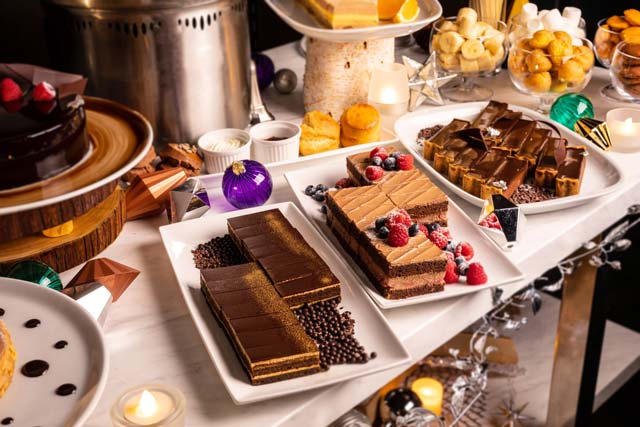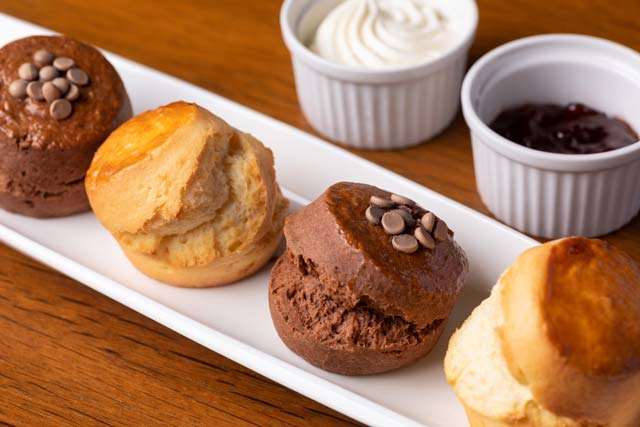 Sweets Buffet (unlimited)
Chocolate Chantilly cake
Gâteau opera
Chocolate Paris-brest
Chocolate tart
White chocolate mousse
Raspberry entremet chocolat
Milk chocolate mousse
Chocolate bonet (pudding)
Chocolate macarons
Chocolate fountain
Savory Buffet (unlimited)
Mushroom, spinach quiche
Smoked salmon, cucumber, cream cheese, brioche
Chicken, cranberry, celery, apple tortilla wrap
Eggplant and chocolate caponata bruschetta
Pork rillettes, cocoa nibs, orange, endive
Scones
November: Plain scone and chocolate scone with strawberry jam and whipped cream
December: Plain scone and cinnamon raisin scone with apple jam and whipped cream
Drinks
Choice of one premium organic tea from Los Angeles-based "ART OF TEA" :

Earl Grey Crème, Vanilla Berry Truffle, Organic Moroccan Mint
*Coffee is also available.

The French Kitchen All-Day Dining
Phone

Website

Hours

Breakfast

6:30 a.m. - 10:30 a.m.

Lunch

11:30 a.m. - 2:30 p.m.
(weekends and national holidays 11:30 a.m. - 3:00 p.m.)

Afternoon

2:30 p.m. - 5:30 p.m.
(weekends and national holidays 3:00 p.m. - 5:30 p.m.)

Dinner

6:00 p.m. - 9:30 p.m.

Bar

11:00 a.m. - 9:30 p.m.