Seasonal Hampers (Gift Sets)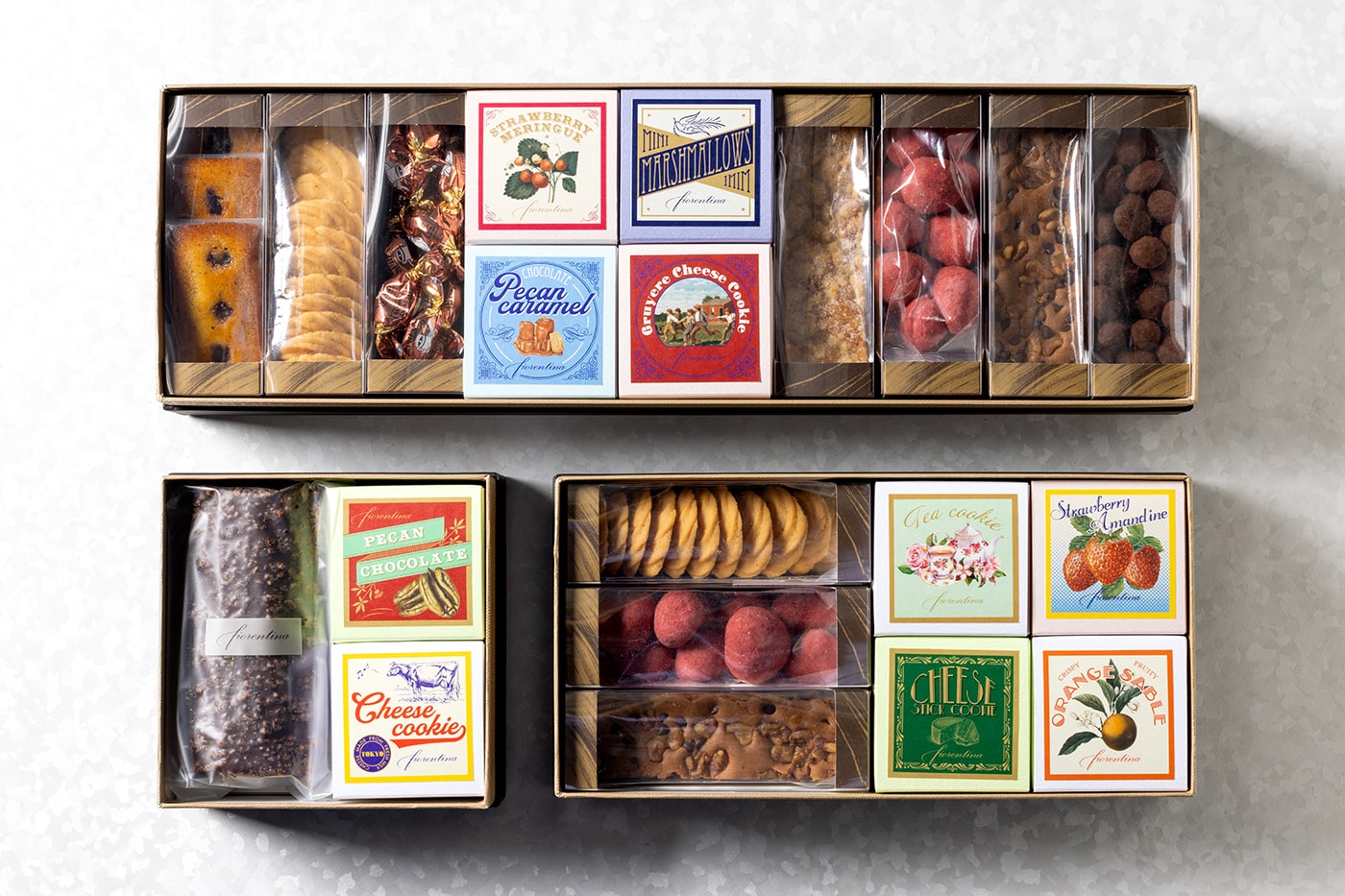 Hampers are popular as gifts for home parties and seasonal events. These assortment of sweets are available in three sizes with varying contents and prices.
Price (Inc. tax)
JPY 4,050~
*Please choose from S, M and L size.
*Photos are for illustrative purposes only.
*Please note that contents are subject to change depending on the season.
*Please feel free to contact the Pastry Boutique, as assortments can be made according to budget.
FIORENTINA PASTRY BOUTIQUE Pastry Boutique
Phone

Website

Hours

9:00 a.m. - 9:30 p.m.
(Cakes and tarts may be purchased from 10:00 a.m.)