SNS Charity Campaign – Post your photos on Instagram to join our charity program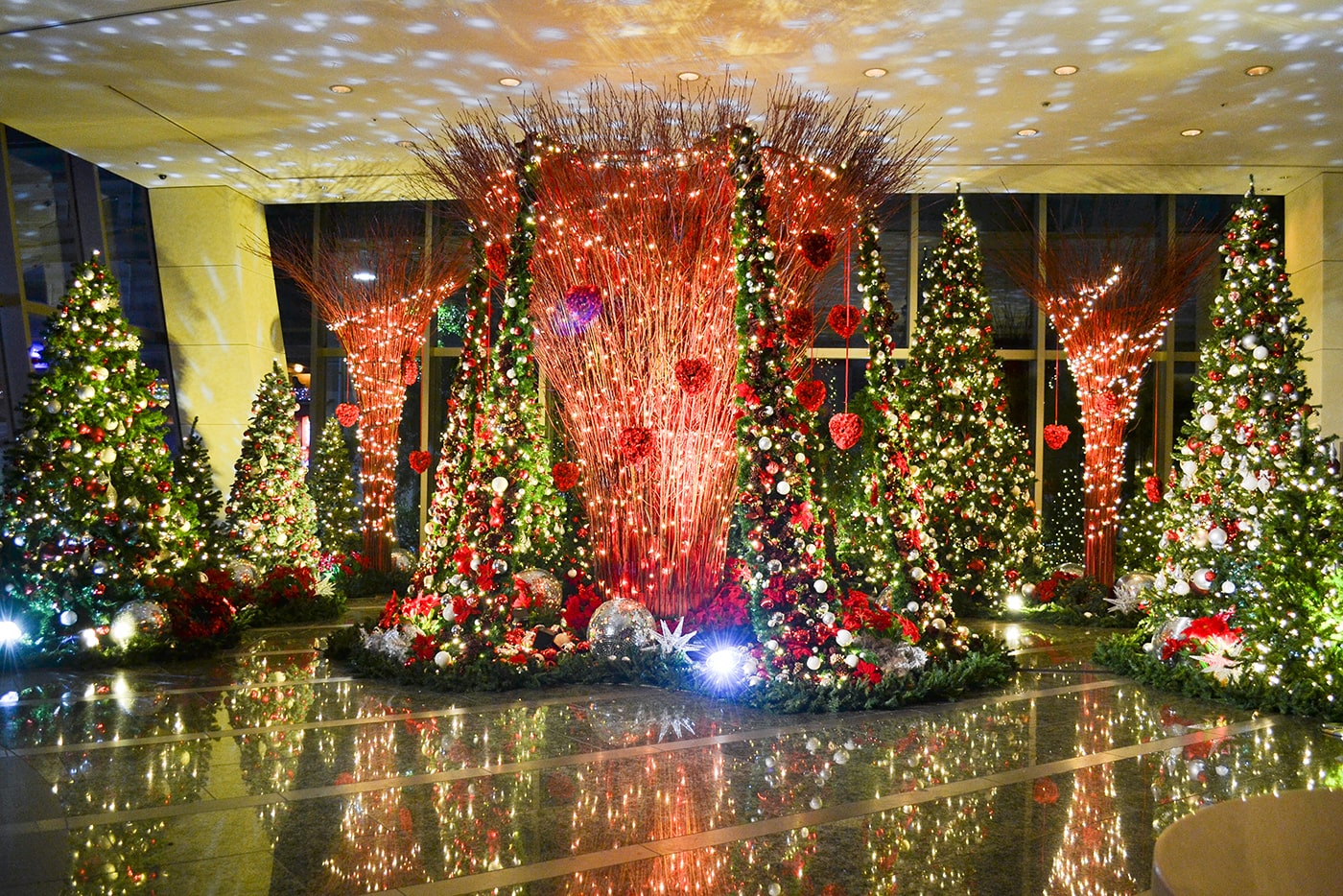 During this holiday season, why not take five minutes to give back with a simple social media post? Participate in our Grand Love Instagram charity campaign by posting a photo taken at Grand Hyatt Tokyo on Instagram with the hashtag #grandlove2023 and our location tag.
When the number of posts with the #grandlove2023 hashtag exceeds 1,000, the hotel will donate JPY 100,000 to Kids Earth Fund. As an extra Christmas present, guests who post photos that include the hashtag and the hotel's location tag will have a chance to win dining certificates for our restaurants and bars.
*Christmas Area Illumination Scheduled Hours: 7:00 a.m. – 11:00 p.m.
Posting Period
November 11 – December 25, 2023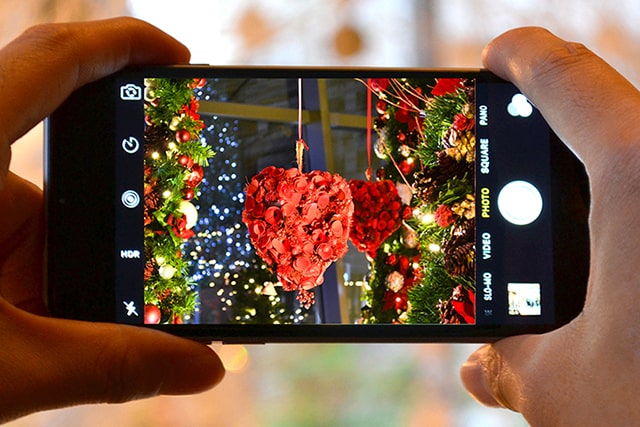 How to Join the Charity Program
1) Follow Grand Hyatt Tokyo's official Instagram account @grandhyatttokyo.
2) During the above period, post an original photo of Grand Hyatt Tokyo. The post should include the hashtag #grandlove2023 and the location tag "Grand Hyatt Tokyo – グランド ハイアット 東京."
Christmas Gifts from Grand Hyatt Tokyo
A total of three winning posts will be selected to receive the prizes below.
*Please note that private accounts will not be eligible for the prize.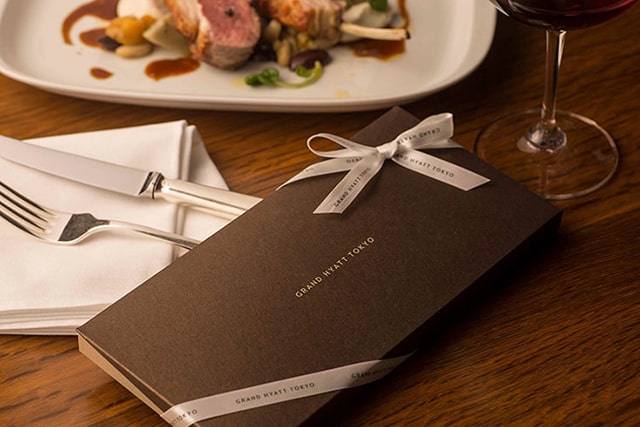 ■ "Grand Love" Award
Grand Hyatt Tokyo Dining Certificates
JPY 20,000 (JPY 10,000 Certificate x 2) for one group of two people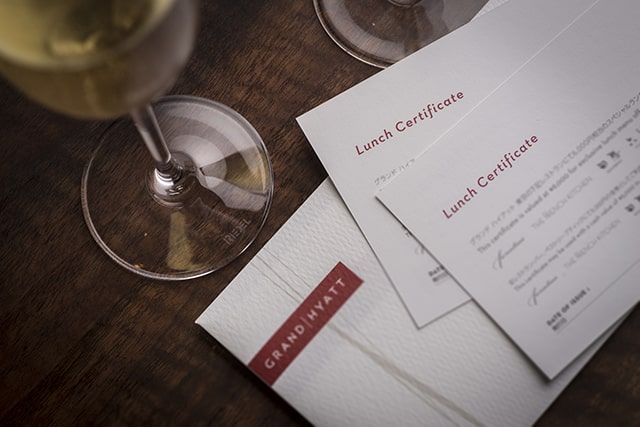 ■ "Lovely Memories" Award
Grand Hyatt Tokyo Lunch Certificates
JPY 10,000 (JPY 5,000 Certificate x 2) for two groups of two people
Taking Photos and Videos in the Christmas Area
We kindly ask that you comply with the following requests when taking photos or videos in the Christmas Area.
• Please supervise your children at all times.
• Please respect the privacy of those around you and ensure that other guests are not included in your photos or videos.
• Please note that taking pictures for any form of personal profit or commercial purpose is strictly prohibited.
• Please note that the use of professional photography equipment, including digital single-lens reflex (DSLR) and mirrorless cameras, is prohibited. To avoid confusion, we recommend taking photos of the display with a smartphone or compact digital camera.
• Please be mindful of how your actions may affect others.
Please refrain from:
• Touching the decorations.
• Sitting on the floor or occupying the space for a long time.
• Leaving luggage on the floor.
• Changing clothes in the lobby or restrooms.
• Using monopods, tripods, selfie sticks, or any other oversized photography equipment.
• Using flash when taking pictures.
• Eating and drinking in the lobby, including the Christmas area.
• Live-streaming in a way that may disturb others.
Grand Hyatt Tokyo will not be held responsible for any accident, injury, or conflict between guests that arises due to interaction with the display. The hotel may require compensation for any damage to the facility, equipment or display.
Terms and Conditions
• Please respect the privacy of our other guests when taking photos and refrain from actions that may disturb other visitors. Please note that on occasion, hotel staff may approach you regarding the use of cameras and other recording devices.
• Please do not submit photos of other guests without their prior permission. If you plan to submit a photo that features friends or relatives, please obtain their approval in advance.
• We will consider all submitted photos to be pre-approved for use on Grand Hyatt Tokyo's website and social media accounts, as well as for PR purposes. No royalties will be paid for use of the photos and all rights are considered waived.
• Posts that meet any of the following criteria will not be considered:
Advertisements or posts that include malicious messages.
Posts that infringe third-party copyright.
Posts which are contrary to public order and morality.
Posts that do not align with the campaign's theme.
Posts from corporations.
Posts that are considered to be inappropriate in any way by Grand Hyatt Tokyo.
∗ Grand Hyatt Tokyo will not be held responsible for any issues that may arise concerning messages or images posted as part of the campaign.
∗ Grand Hyatt Tokyo will not be held responsible for any technological issues that may arise as a result of posting for the campaign.
∗ The campaign may be changed or cancelled without prior notice.
Notifying the Winners
Prize winners will be contacted directly by Grand Hyatt Tokyo's official Instagram account(@grandhyatttokyo). To receive their prize, winners will need to share their address with Grand Hyatt Tokyo within 5 days of receiving the message.
∗ Before entering the campaign, please set up your account so that you are able to receive direct messages.
∗ If we do not receive a response from the winner within 5 days, they will forfeit the right to receive their prize.
Privacy Policy
Please click here for our privacy policy.
Inquiries
Marketing Communications at Grand Hyatt Tokyo
TYOGH-Marketing.Communications@hyatt.com
∗ Please submit inquiries via e-mail. Our team is able to respond between 10:00 a.m. and 5:00 p.m. on weekdays. Inquiries received on weekends and holidays will be responded to during business hours.
∗ Inquiries received from December 27, 2023 to January 3, 2024 will be responded to after January 4, 2024.
∗ We are unable to disclose any information regarding participants or winners.
About Kids Earth Fund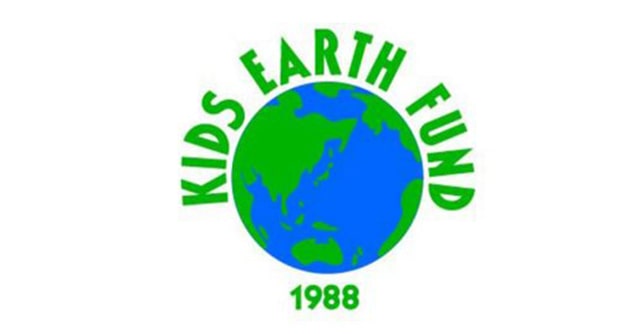 Kids Earth Fund (KEF) is a worldwide nonprofit organization that aims to nurture imaginative children and teach them the importance of expressing themselves. Since its establishment in 1988, KEF has sponsored and distributed art supplies, picture books, and other donations for children throughout the world who suffer due to war, illness and disasters. KEF also supports children's mental health through their KIDS EARTH HOME, which holds exhibitions of children's art works and charity activities. In 2020, KEF held regular workshops at nursing homes for children of refugees affected by COVID-19. In 2022, they held workshops for Ukrainian children as part of their support for Ukraine.
Official website: www.kidsearthfund.jp/en/