Celebrate The New Era with Golden Burgers
In celebration of the new Imperial era Reiwa, The Oak Door steakhouse will serve a special edition of their signature burger that come with two sizes: a dynamic 3kg (6.6 lbs) Golden Giant Burger and a regular-size Golden "R" Burger, both topped with foie gras, wagyu, black truffles and sandwiched between two golden-dusted buns. Let these indulgent burgers be the perfect choice for celebration!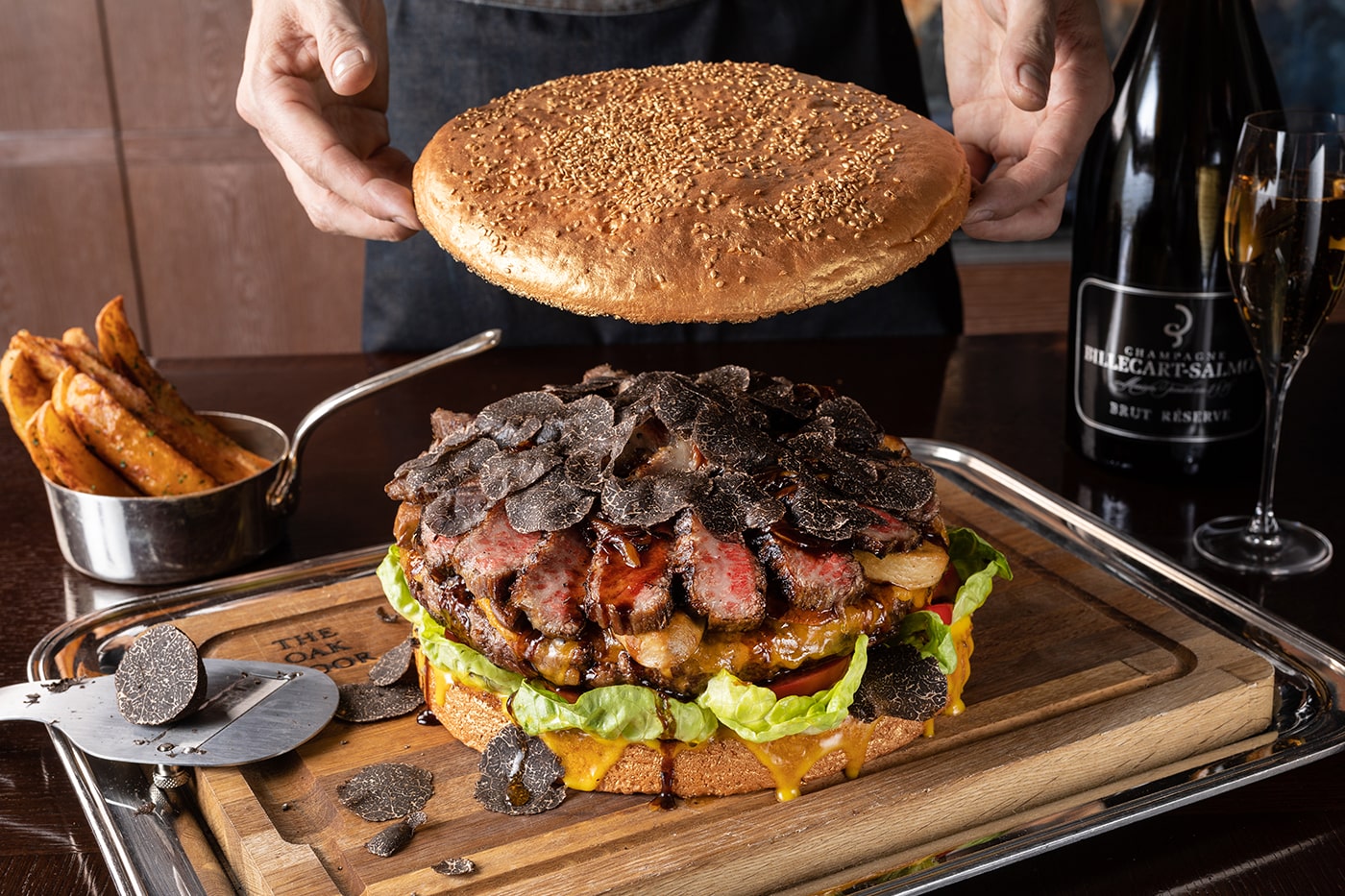 Period
1 April – 30 June 2019 *Golden "R" Burger will be available from 5 April
11:30 a.m. – 2:30 p.m. (weekends and holidays until 3:00 p.m.)
6:00 p.m. – 10:00 p.m.
Menu / Price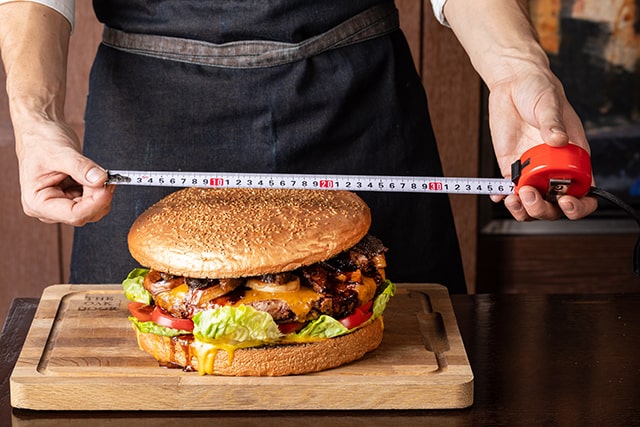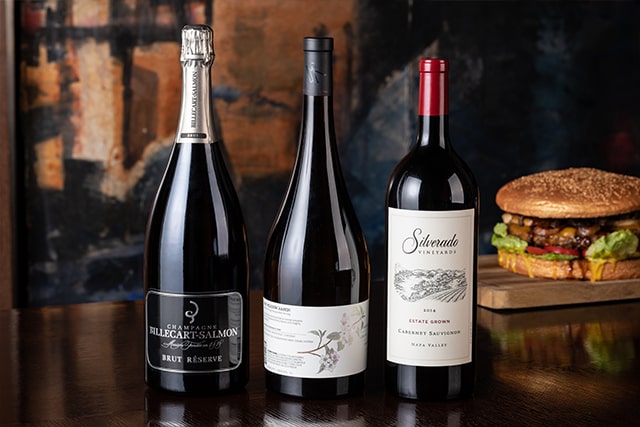 Golden Giant Burger ★NEW
JPY 100,000 (including tax and a service charge)
1kg beef patty, lettuce, tomatoes, onions, cheddar cheese, Wagyu beef slices, foie gras, freshly shaved black truffles, gold-dusted buns and a side of triple-cooked giant fried potatoes and a magnum-sized bottle of Champagne, red or white wine
Notes
Please note that online bookings for this item must be made at least three days in advance.

To avoid a 50% cancellation fee, the reservation must be cancelled at least 3 days before the reservation date. In case of a no-show, a 50% cancellation fee will also be incurred.


(Example: If the reservation is for 1 May, the cancellation fee will be charged for cancellations after 28 April.)
Before purchasing this item, please contact the restaurant to inform them of your preferred reservation date and time. After securing your reservation, the restaurant staff will guide you through the online purchase process. Please note that the restaurant will contact you if the restaurant is not contacted before the purchase of this item.
It is possible to change the number of people in the party until the day of the reservation. If you have any questions, please call 03-4333-8784.
Regular-size Golden "R" Burger!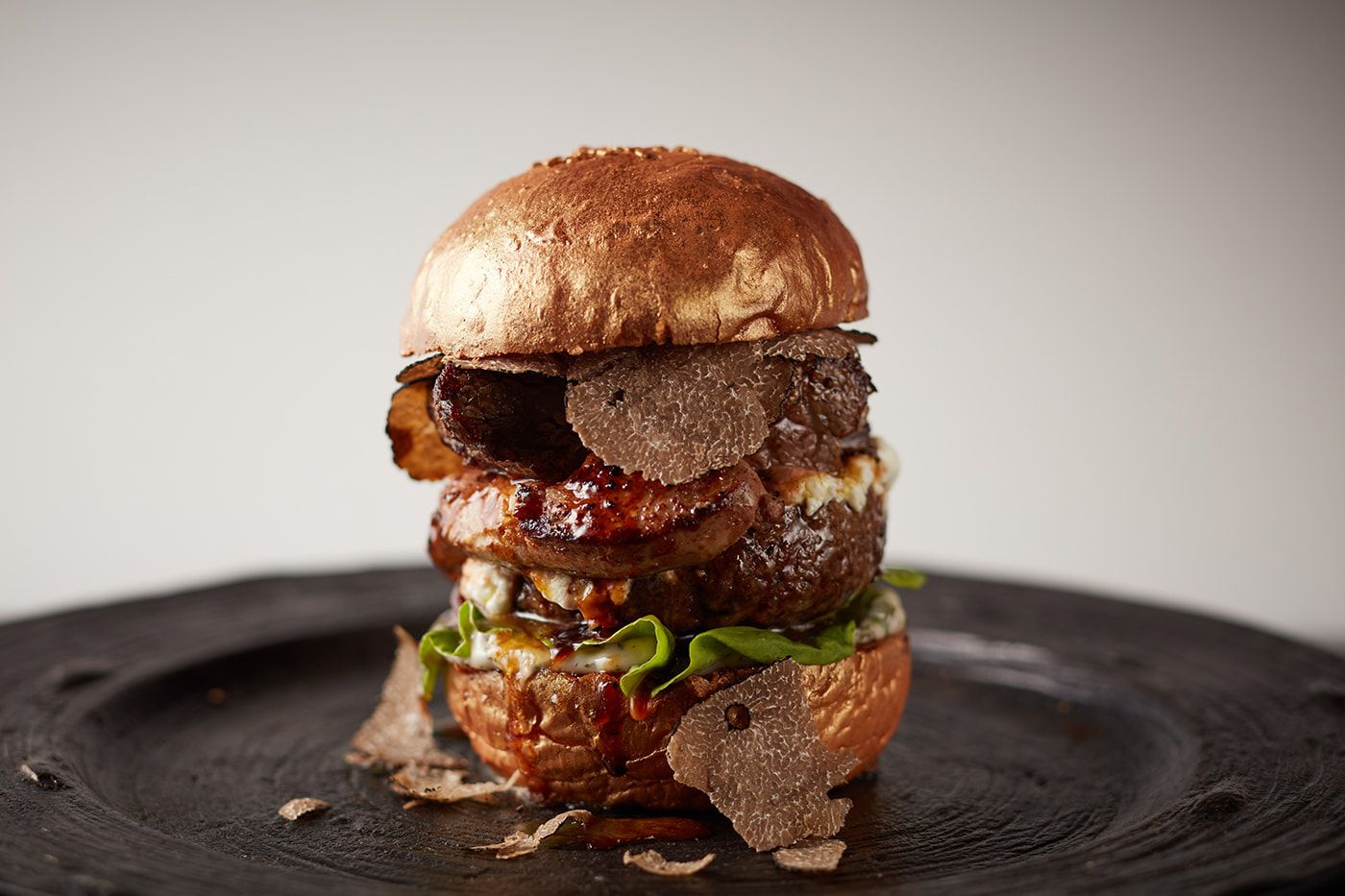 Golden "R" Burger 
JPY 20,000 (subject to tax and a service charge)
In celebration of the new Imperial era Reiwa, this burger with golden-dusted buns features a juicy beef patty topped with foie gras, wagyu beef slices and black truffles. Together with Madera Sauce and goat cheese, the burger offers an enhanced scent of truffles and a good balance of sourness.
Notes
Reservation is not necessary for this item.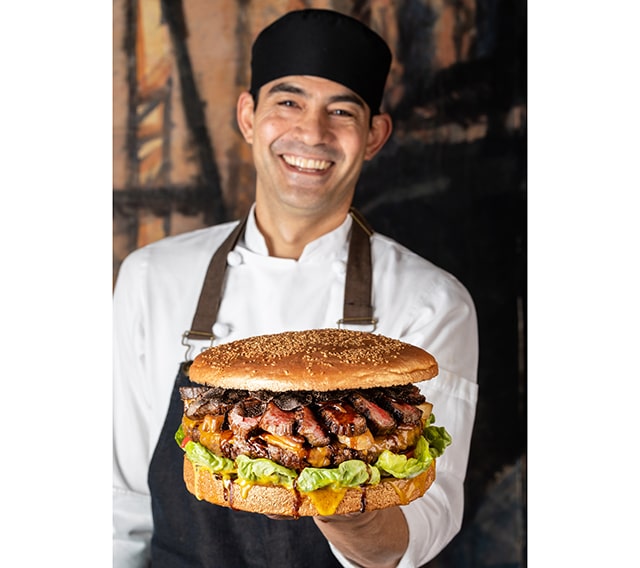 From Chef de Cuisine
Patrick Shimada
As a fourth-generation Japanese, I am honoured to witness this exciting time of change in the Imperial era while working in Japan. While I was thinking how I could contribute to this once-in-a-life-time opportunity, I came up with this idea of the Golden Giant Burger. In celebration of this special occasion in Japan, we considered using gold as a traditional ingredient to present this burger for the enjoyment of our dearest guests.