Clase Azul VIP Room Featuring Luxury Tequila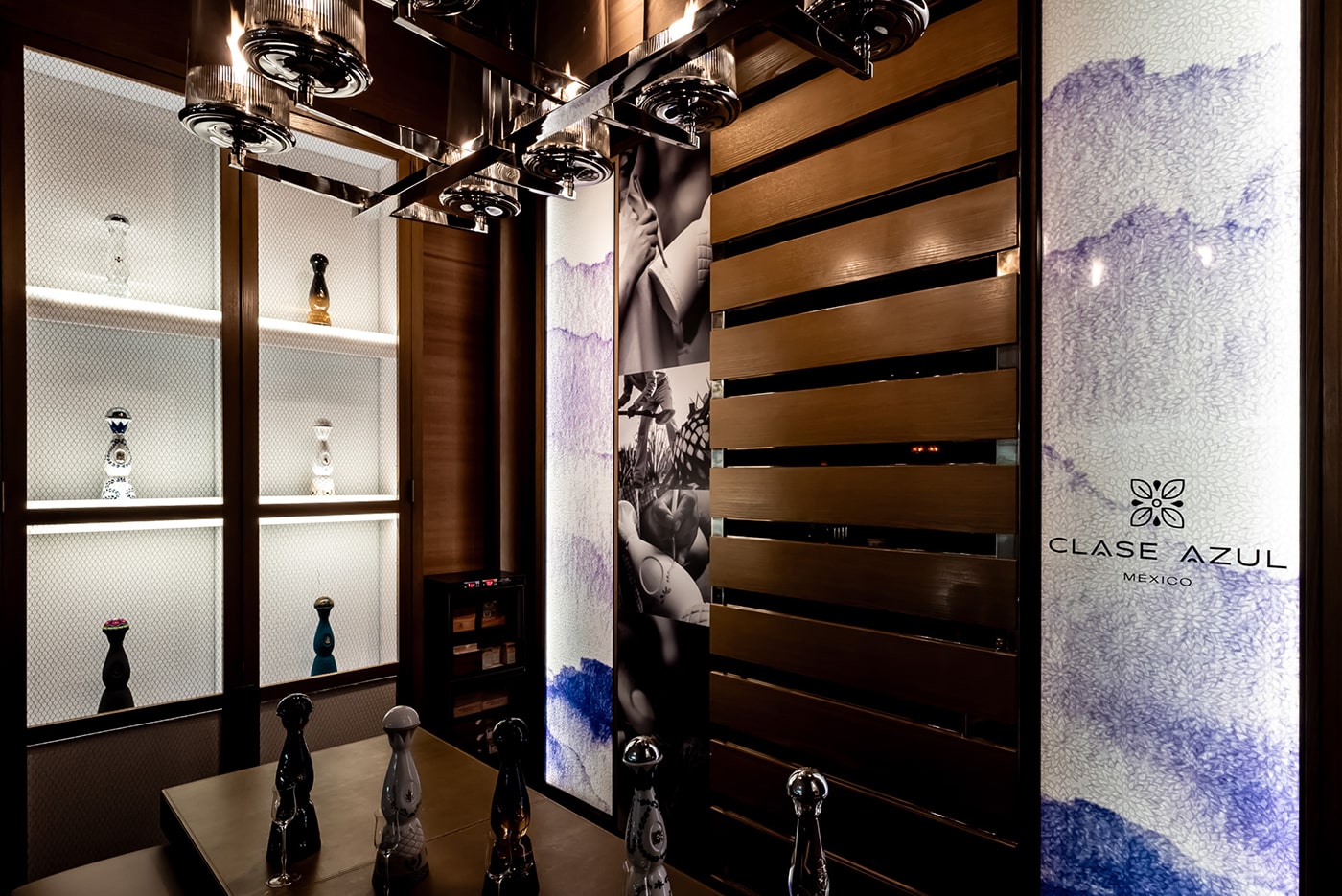 Maduro is proud to debut Room Azul, its new VIP room in collaboration with Clase Azul, the makers of Mexico's premium tequila. Based on the theme of "Clase Azul Mexico Meets Japan," Room Azul provides a unique opportunity to sample traditional and artisanal tequilas in the luxurious surroundings of our international jazz lounge.
The room's design incorporates traditional arts from both Japan and Mexico, with beautiful Mino washi wallpaper complemented by Clase Azul's unique handmade tequila decanters. Combining the best of both cultures, Room Azul is a spectacular setting in which to enjoy live jazz, signature cocktails and the full range of Clase Azul's exquisite tequilas.
Clase Azul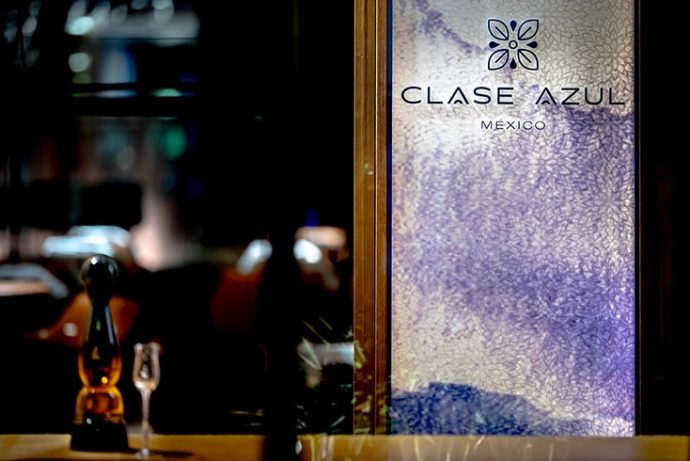 The close-knit community behind Clase Azul includes growers, distillers and artisans united by a common goal: to share Mexican culture with the world. From their organic agave to their hand-painted ceramic decanters, every element of Clase Azul's luxury tequila is inextricably linked to the beauty and traditions of their Mexican homeland.
Menu / Price (inc. tax / exc. service charge)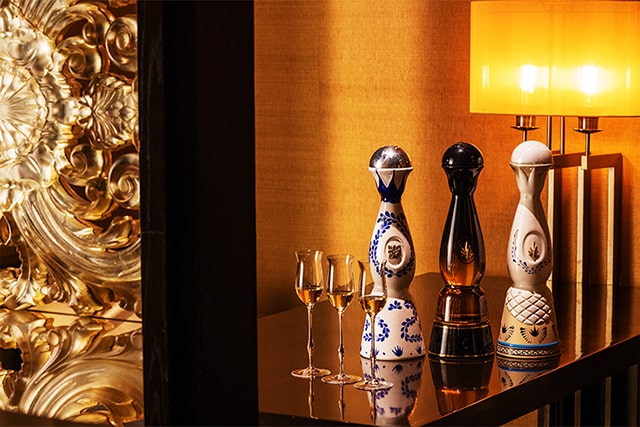 Maduro is currently serving Clase Azul's complete lineup, including 5 artisanal tequilas and 2 mezcals.
Tequila Clase Azul Reposado
Clase Azul's inimitable signature tequila is made with slow-cooked 100% Blue Weber Agaze, aged for eight months in American whiskey casks.
Clase Azul Tequila Gold
Inspired by the last glimmers of an incomparable Mexican sunset, this blend combines Clase Azul Tequila Plata with two tequilas matured in casks from America and Europe.
Clase Azul Tequila Añejo
With its silky flavor and complex aroma, this gorgeous amber tequila brings together art, history and cuisine in a complete expression of Mexico's indigenous culture.
Tasting Set
Discover the full complexity of Clase Azul's premium tequila offering with this tasting set, featuring all three tequilas listed above.
JPY 11,000

Maduro's Original Cocktail – Café Azul
Our original Café Azul elegantly balances the hazelnut and vanilla notes of Clase Azul Tequila Reposado with the bitterness of espresso and sweetness of coffee liqueur. This sophisticated creation is best enjoyed with a fragrant cigar while relaxing in our live jazz lounge.
JPY 3,850
Notes
We are not currently accepting reservations for Room Azul.
A JPY 2,200 music cover charge will apply.
The dress code is smart casual. Please refrain from wearing jeans and sneakers.
Smoking is permitted at all seats.
All guests must be 20 years old or older. Guests under the age of 20 may not enter even if accompanied by a parent or adult guardian.
MADURO Bar and Jazz Lounge
Phone

Website

Hours

7:00 p.m. - 12:30 a.m. (Fridays and Saturdays - 1:30 a.m.)

*Last order for food 11:00 p.m.
*Maduro is temporarily closed on Sundays and Mondays until further notice.