Grand Hyatt Tokyo Supports Local Agriculture With "Shunbou Rice"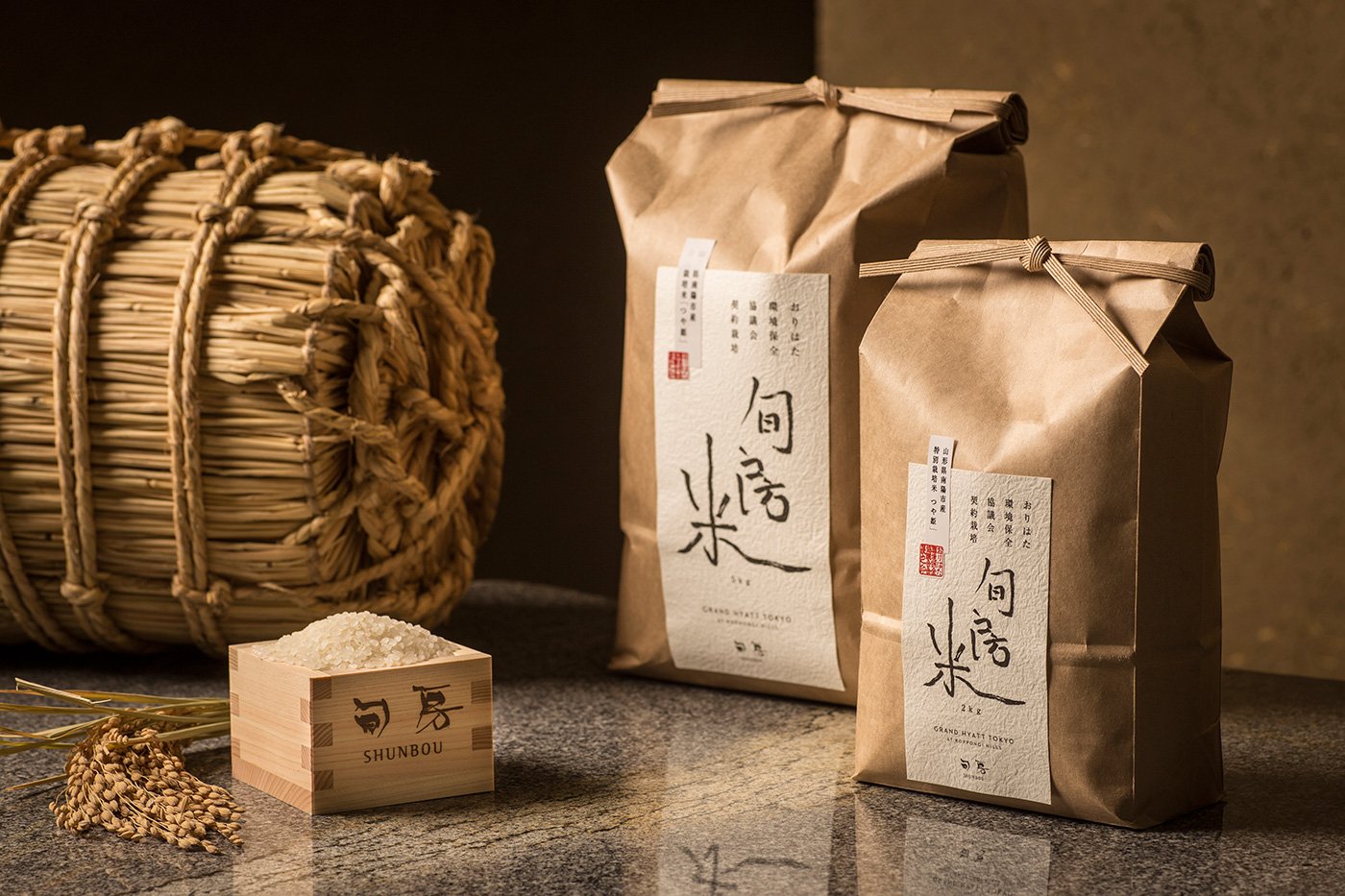 The cultivation of Shunbou-mai began in 2015 with Grand Hyatt Tokyo seeking to become a global hotel that also supports local agriculture and sustainable dining by working closely with Japanese farmers.
Rice has always been an important part of Japanese culture, and the farmers in Yamagata prefecture spent ten years developing a new type of rice, tsuya hime, which is known for its superior quality and taste.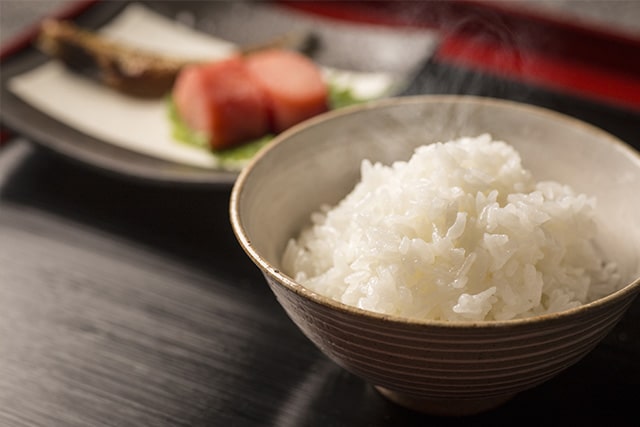 A family farm that has been growing rice for 500 years, Kurosawa Farm offers top-quality rice, including tsuya hime, which won an award at a contest in Shizuoka prefecture for being some of the best rice in Japan. The Ministry of Agriculture, Forestry and Fisheries rigorously examines the rice at Kurosawa Farm for quality and safety. The farm minimizes its use of herbicides and pesticides and does not use any chemicals. Instead, the farm promotes good, healthy soil by using clean water that flows from the nearby mountains, as well as 100% organic fertilizer and tadpole shrimp that remove the weeds.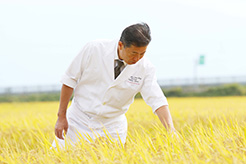 In Japan, standard rice scores 65 to 75 points on a taste scale of 100, while Shunbou-mai scores at least 80 points or higher and is only cultivated and certified in Yamagata prefecture, thus ensuring its high quality.
After realizing how much tsuya hime complemented the rest of the Japanese food in his restaurant, Chef Nezasa decided to use it as a base for cultivating Shunbou-mai. "This year's harvest is even better than last year's," he said. "We are very excited to be able to share this rice with our customers and continue this great relationship with local farmers."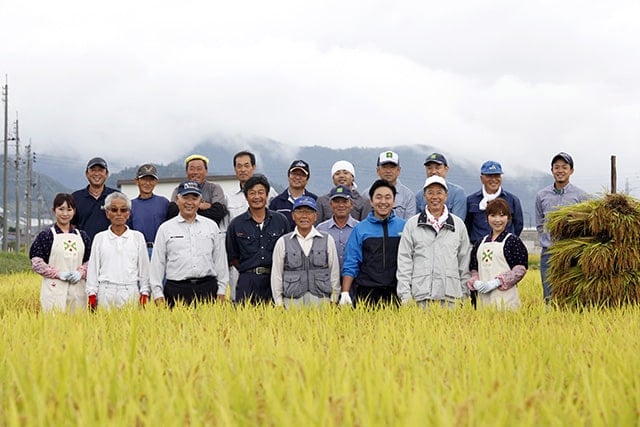 At the restaurant, freshly cooked Shunbou-mai is served from a traditional Japanese kama, or iron pot, which is placed directly on the table and served tableside. For guests who would like to take some home or give as a unique gift, the rice is also available for purchase at the restaurant.
In November, the restaurant released an original Shunbou soba and in early 2017, a limited amount of Shunbou sake made with Shunbou-mai will also be available. Grand Hyatt Tokyo will continue to look for opportunities to support sustainable dining and local agriculture; providing guests the healthiest, safest, most enjoyable dining experience possible.
Period
Lunch / Dinner
Menu / Price (Inc. tax / exc. service charge)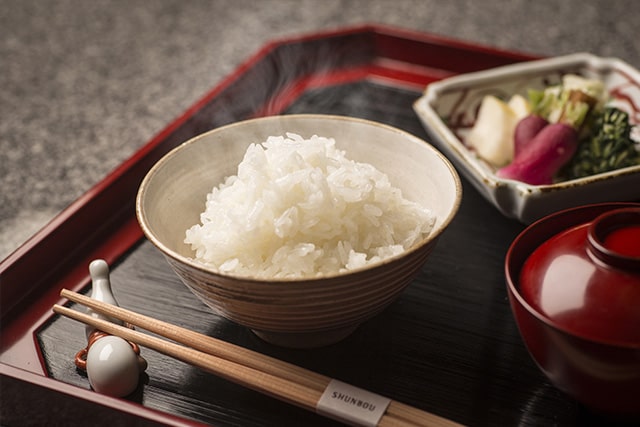 "Shunbou-Mai" White rice steamed in an iron pot with a side of miso soup and pickled vegetables
JPY 4,400
Take-away Shunbou-mai
2 kg bag JPY 3,240
5 kg bag JPY 7,560
About Chef Nezasa
Born and raised in Aichi prefecture, a region with a mild climate and an abundance of clean water and nature, Chef Nezasa loved regional fare from an early age and dreamed of becoming a chef of Japanese cuisine.
In 1978, he joined Nadaman, a renowned Japanese establishment with an impressive 185-year history. In 1991, Chef Nezasa was named Executive Sous Chef of Nadaman Shinjuku and was regularly featured in the popular TV program "Iron Chef". In 2005, he was named Executive Chef of the Japanese restaurant Shunbou at Grand Hyatt Tokyo.
He works closely with farmers and producers from around the country to provide quality ingredients with profound flavors. Chef Nezasa also has a deep understanding of tableware and pottery and has close relationships with craftsmen and artists. He uses simple cooking techniques to bring out the authentic flavors of carefully selected seasonal ingredients, reflected in his delicate dishes, while focusing on the basics – an essential characteristic of Japanese cuisine. Known for cuisine that portrays the distinct seasons, nature and culture of Japan, Chef Nezasa is often featured in various media. After being chosen as one of seven chefs to represent Japan and Japanese cuisine, in October 2016 he attended MIPCOM, an annual trade show geared toward the television industry, held in Cannes, France.
Shunbou Japanese
Phone

Website

Hours

Lunch

11:30 a.m. - 2:30 p.m.
(weekends and national holidays 11:30 a.m. - 3:00 p.m.)

Dinner

6:00 p.m. - 9:00 p.m.