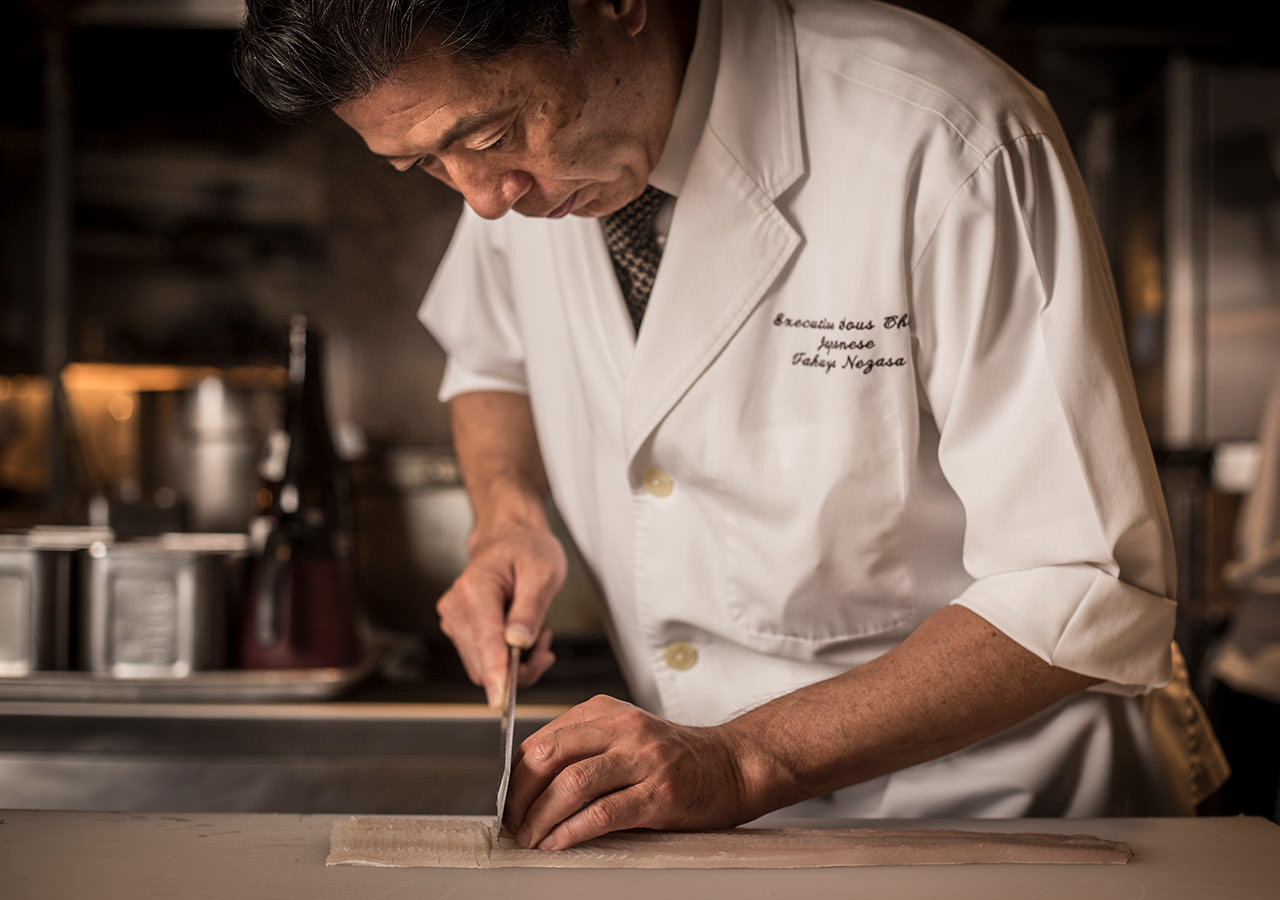 Authentic Japanese cuisine highlighting local seasonal ingredients
Taste the four seasons of Japan at Shunbou,
which offers authentic Japanese cuisine made
with carefully selected ingredients.
Guests can enjoy an array of seasonal dishes
on a beautiful Aji-ishi
Japanese granite stone counter
or at tables in the main dining room.
Lunch 11:30 a.m. - 2:30 p.m.
(weekends and national holidays 11:30 a.m. - 3:00 p.m.)
Dinner 6:00 p.m. - 9:30 p.m.
Information