Executive Sous Chef – Japanese Cuisine/ Takuya Nezasa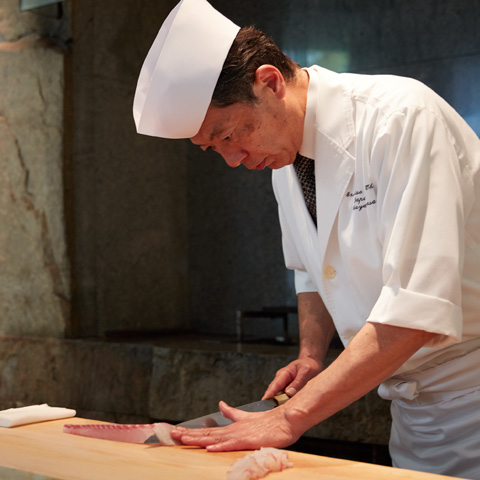 Cuisine by Chef Nezasa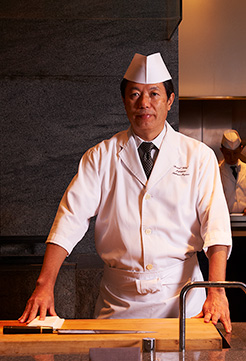 1959 Born in Aichi Prefecture
1992 Executive Sous Chef Nadaman Shinjuku (Tokyo)
1995 Assistant Director Nadaman (Iron Chef)
1997 Executive Chef Nadaman Shinjuku (Tokyo)
2005 Chef de Cuisine Shunbou, Grand Hyatt Tokyo
2007 Executive Sous Chef Japanese
Cuisine by Chef Nezasa
Simple cooking techniques are used to bring out the true flavours of carefully selected seasonal ingredients. The basics are essential to Japanese cuisine and we believe that it is crucial to pay attention to detail in all our normal routines. Our staff welcomes all guests to experience an enjoyable time with our cuisine, service and ambience.
Shunbou Japanese
Phone

Website

Hours

Lunch

11:30 a.m. - 2:30 p.m.
(weekends and national holidays 11:30 a.m. - 3:00 p.m.)

Dinner

6:00 p.m. - 9:00 p.m.