【Signature Dish】 The Tomahawk Steak
Diners can enjoy a dramatic dining experience with a dynamic F1 Wagyu beef rib eye on the bone, weighing up to 1.6 kg (56 oz).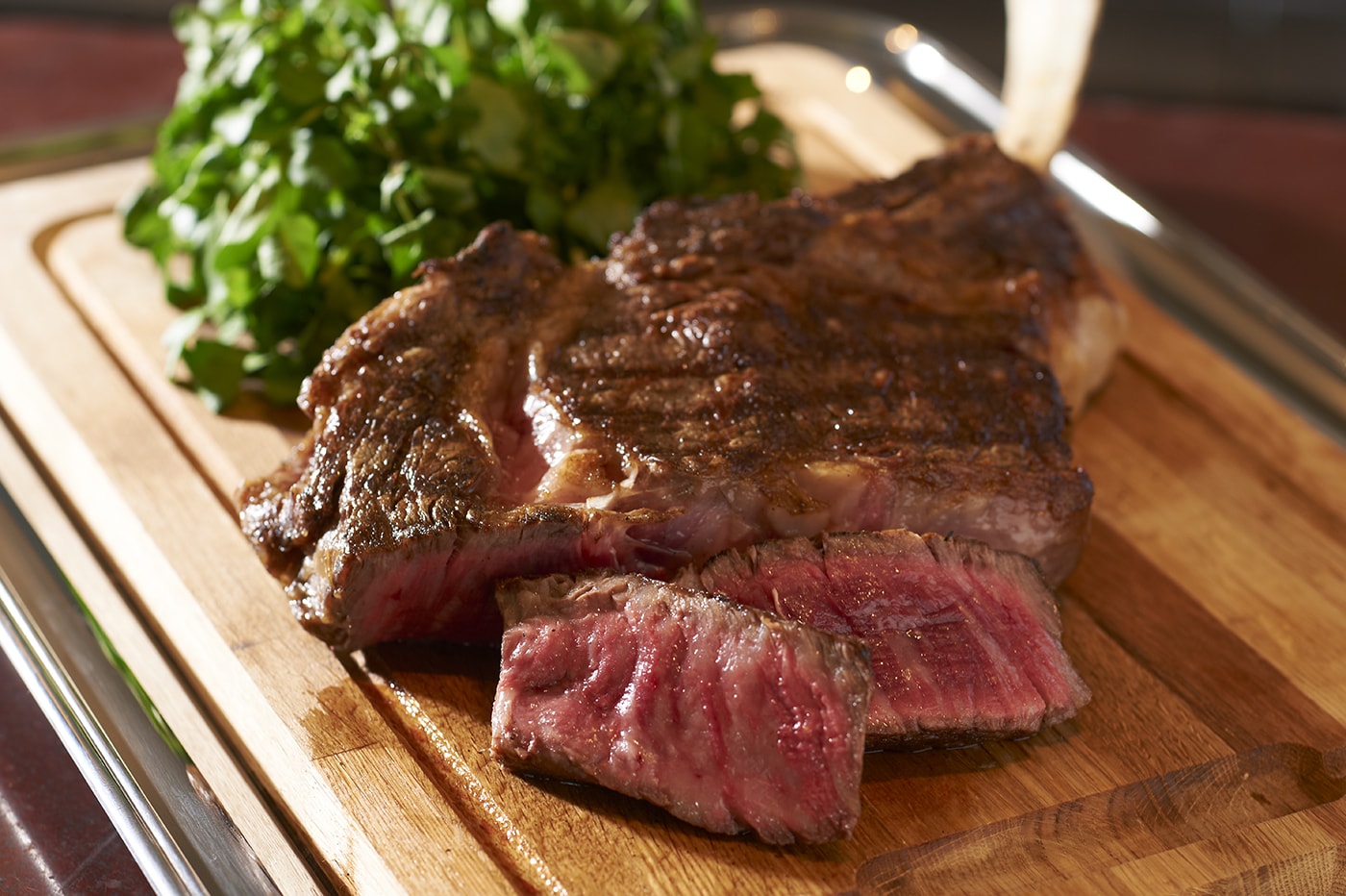 Hours
Lunch / Dinner
*Operational hours are subject to change. Click here for the latest operational hours.
Menu / Price (subject to tax and a service charge)
Tomahawk Steak Approximately 1.6 kg (56 oz)
JPY 48,600
The Tomahawk steak, named after its resemblance to a tomahawk, is a bone-in rib eye cut in a way that enhances the flavor of the meat. The Oak Door's Japanese F1 beef is a cross breed of Wagyu bull and Holstein cows, a breed of cattle originating in Europe, known today as the world's highest-production dairy animal.
*The cut can accommodate up to four diners.