Outdoor Terrace at Roku Roku
Grand Hyatt Tokyo is the first luxury hotel in Tokyo to have a sushi restaurant with outdoor terrace seating. A reminiscence of the Edo period when sushi was served at an outdoor food stall, guests can enjoy some cold sake or masterfully crafted sushi on the breezy terrace seating.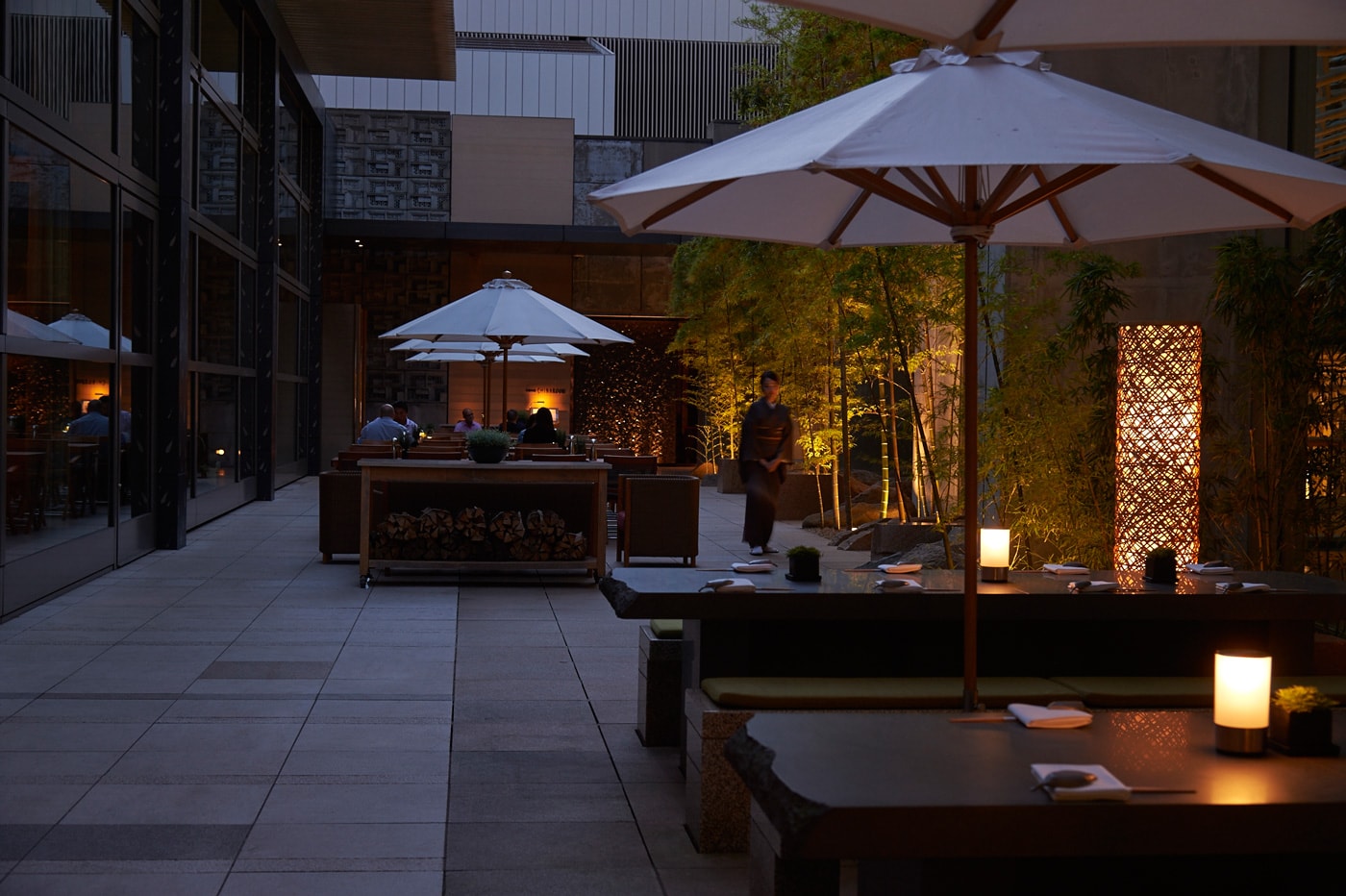 There are two tables, one with six seats and the other with eight seats, which are carved from komatsu stone from Manazuru city of Kanagawa Prefecture. Komatsu stones are created from volcanic magma from an eruption that occurred about 400,000 years ago. Aged for many years, they have high durability and are fire resistant, and they are among the finest quality stones of their kind.