Enjoy a Luxurious Staycation and Give Back to Healthcare Workers With The Grand Caring Summer Stay Package
Grand Hyatt Tokyo is pleased to introduce its new summer stay package that will be available for stays between July 1 and September 30, 2020. The 'Grand Caring Summer Stay' package will include a JPY 10,000 food and beverage credit as well as a charitable contribution to healthcare professionals. In addition, guests can extend their one-night stay for up to 30 hours with an early check-in at 10:00 a.m. and a leisurely checkout at 4:00 p.m., giving them the opportunity to enjoy the full Grand Hyatt Tokyo experience.
Why not book a relaxing summer staycation in the heart of Tokyo while also saying thank you to our local healthcare professionals?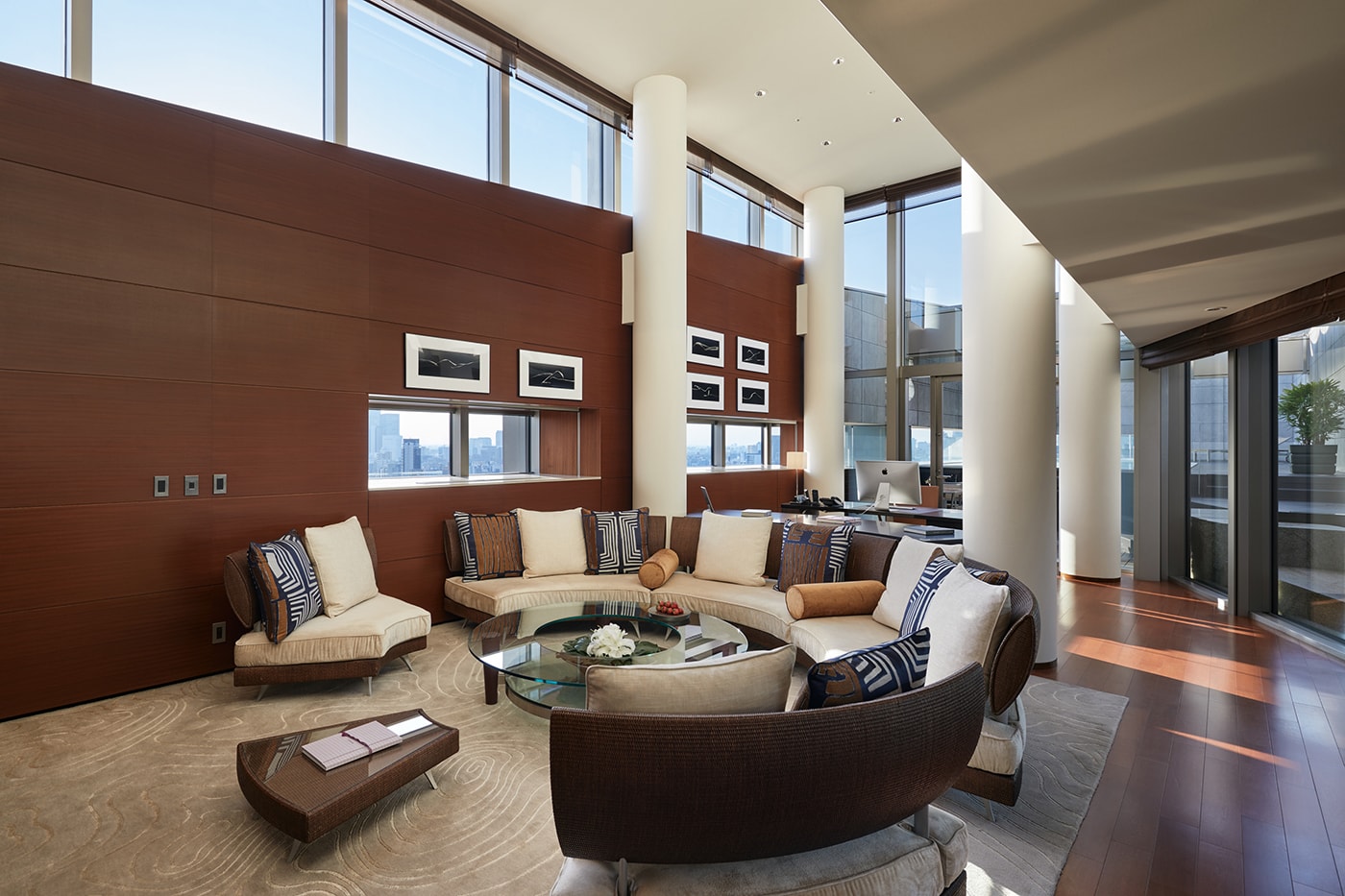 ■Enjoy an abundance of dining options and a JPY 10,000 food and beverage credit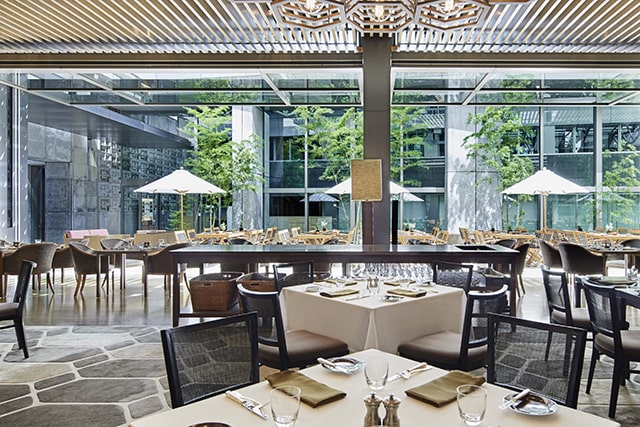 The JPY 10,000 food and beverage credit may be used for in-room dining and the minibar for those who would like to dine in the comfort of their hotel room, and at any one of our ten restaurants and bars that offer a wide variety of cuisines, from Japanese and Chinese to French and Italian. For guests' safety and wellbeing, we have implemented social distancing in our restaurants by reducing the number of seats, and Grand Hyatt Tokyo has also acquired ISO 22000:2018, which is an international standard for food safety management.
Furthermore, the hotel offers an abundance of open-air terrace seating until the end of September. The Oak Door, The French Kitchen and Fiorentina will be offering special menus on the terraces featuring Mediterranean, Hawaiian and Italian cuisine so diners can feel as if they are at an international vacation spot.
*Click here for details on the special menu
■Giving care to healthcare professionals
We would like to thank the healthcare professionals who are working day and night to save lives during this unprecedented time. To give back, Grand Hyatt Tokyo will donate a portion of the proceeds from the stay package to local healthcare professionals.
GRAND CARING SUMMER STAY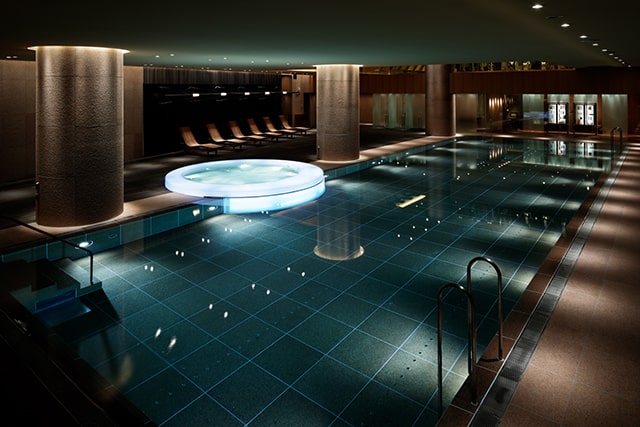 ■Stay Period
July 1 – September 30, 2020
■Plan Details
All guestrooms including the Presidential, Ambassador and Chairman Suite may be booked.
Includes JPY 10,000 food and beverage credit.*
A portion of the proceeds will be donated to support healthcare professionals.
Early check-in from 10:00 a.m. (subject to availability)
Late check-out until 4:00 p.m. (subject to availability)

*The food and beverage credit (JPY 10,000) will be deducted from the total food and beverage charges upon check-out.
■Terms and conditions
The food and beverage credit may only be used during the stay at restaurants (including in-room dining and the pastry boutique) and the minibar at Grand Hyatt Tokyo.
Flexible cancellation policy.
Pre-payment is not necessary for this package.
Early check-in and late check-out are subject to availability. Kindly confirm availability upon check-in.
This offer may not be used together with other promotional offers.
Room rates may fluctuate and will vary depending on the date the reservation is booked.
Please note that reservations may not be possible due to changes resulting from the current situation.
■Reservations
For reservations, please click the button below or call the Global Contact Center at 0120-923-299.
Eclectic Summer Dining on the Open-Air Terraces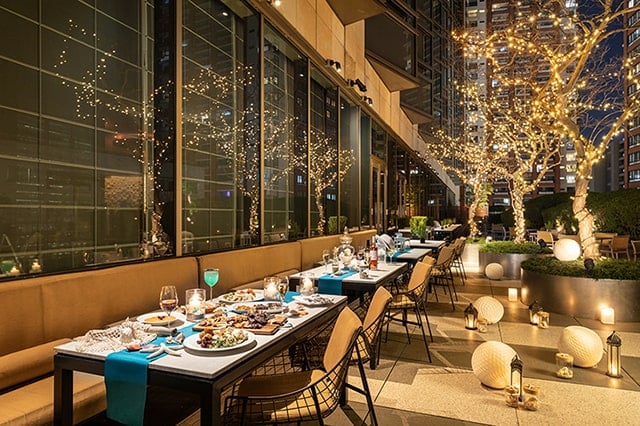 Escape the hustle and bustle of the city and enjoy open-air terrace dining at the restaurants in Grand Hyatt Tokyo. Offering sizzling barbecue dishes, limited-time dinner courses and free-flowing beverages to help cool you down in the summer heat, guests will have an abundance of options to enjoy with friends and colleagues.
Hyatt's 'Friend & Family Special Discount' for Medical Professionals
Hyatt has launched a 'Friend & Family Special Discount' that can be used by medical professionals all over the world to recharge their energy and enjoy their vacation to regain their bonds with their loved ones. As a member of the Hyatt family, medical professionals are able to book a stay at a special rate at Hyatt hotels around the world until June 30, 2021 by booking with a special offer code through hyatt.com.
About Grand Hyatt Tokyo's CSR Activities
Hyatt Thrive is a global CSR program that builds on Hyatt's rich history of community engagement and environmental stewardship by empowering Hyatt associates at properties around the world to do one thing: Thrive. As part of Hyatt Thrive, Grand Hyatt Tokyo is involved with various projects and activities in support of the Tohoku region such as selling hampers, installing donation boxes and offering stay packages with a portion of proceeds going to support Tohoku and areas around Japan that were affected by natural disasters. Grand Hyatt Tokyo strives to continue these efforts by offering hands-on, community-based support. As of January 2020, the hotel has donated more than JPY 61 million to organizations such as Kids Earth Fund and the Japanese Red Cross Society.