Guests can customize their menu
by ordering items a la carte
or choose one of four different courses
that change seasonally.
The selection of beef varies from tenderloin
and sirloin wagyu to freshly caught lobster,
fish and more.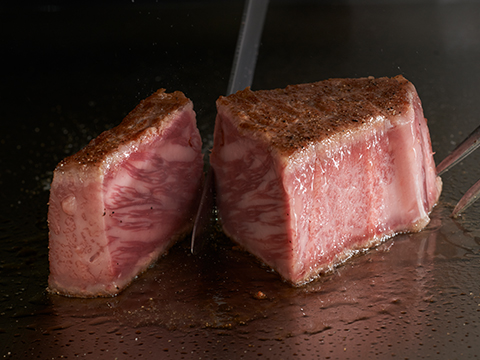 Steak
Keyakizaka features a selection of prime meats including Japanese Wagyu, imported tenderloin and sirloin beef. Grade A4 is selected for its high quality and its perfect fat to lean ratio. Enjoy after seasoning with your choice of sesame sauce, soy sauce, wasabi or Andes salt.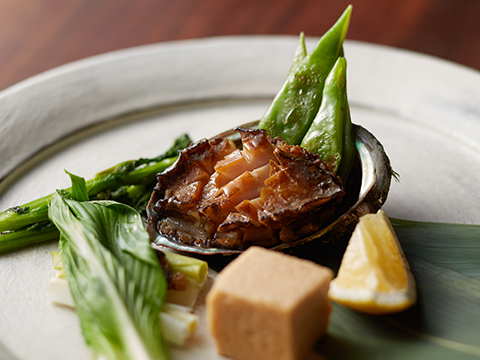 Abalone
Ezo abalone from Hokkaido is steamed on the teppan to create a soft texture and savored with a ponzu jelly-based sauce. The light tanginess of the sauce matches perfectly with the flavor of the Ezo abalone.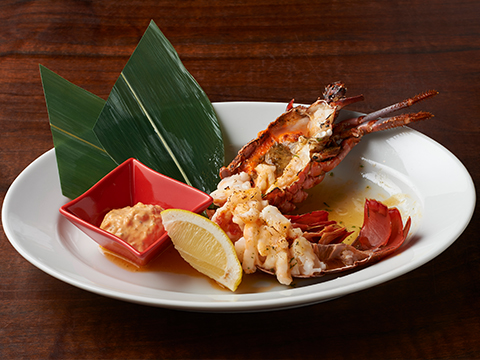 Spiny Lobster
Fresh spiny lobsters from Ise prefecture are steamed in front of guests and served with a special butter sauce and a side of semi-dried tomato mayonnaise.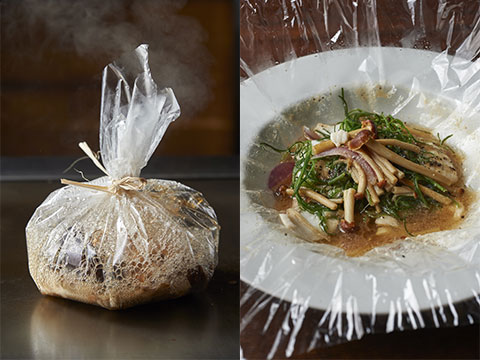 Seasonal fish
and vegetables in papillote
Take in the rich aroma of the truffle broth as you open up the papillote, filled with simmering seasonal white fish and vegetables. Wrapped in a special heat-resistant plastic film and slowly simmered on the iron grill, this signature dish is sure to please guests.