Guests can customize their menu
by ordering items a la carte
or choose one of four different courses
that change seasonally.
The selection of beef varies from tenderloin
and sirloin wagyu to freshly caught lobster,
fish and more.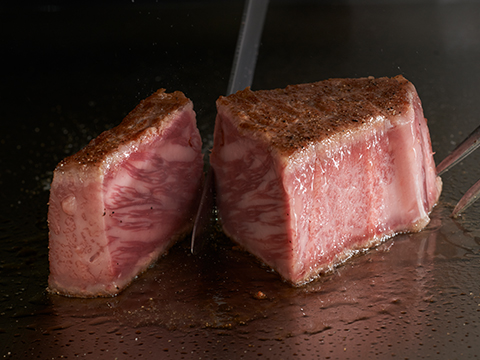 Premium Wagyu
Alongside our selection of prime Japanese wagyu, Keyakizaka offers an original wagyu found nowhere else: Keyakizaka beef. Our Chef de Cuisine developed the cattle's superfood feed and collaborates closely with a local farm to preserve the wagyu's exceptional quality and flavor.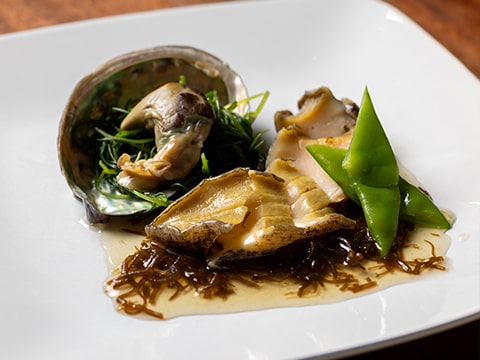 Abalone
Combining luxurious flavors with the charismatic charms of teppanyaki, our chefs gently steam abalone and seasonal vegetables on the teppan grill before adding sauce right in front of our guests.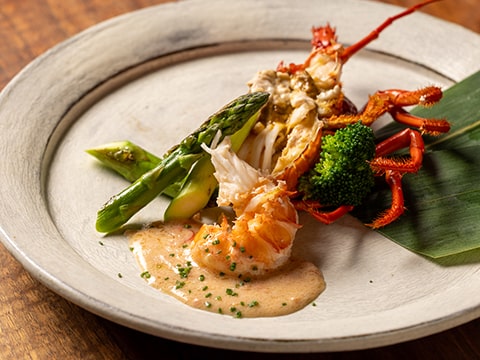 Spiny Lobster
These fresh lobsters are steamed to perfection in front of guests to bring out the rich and tender flavors of this premium ingredient. The lobster is served with seasonal vegetables and our chef's original sauce.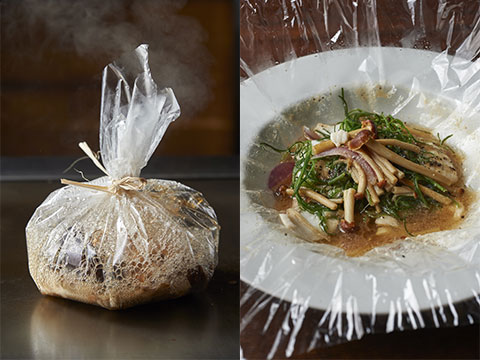 Seasonal fish
and vegetables in papillote
Take in the rich aroma of the truffle broth as you open up the papillote, filled with simmering seasonal white fish and vegetables. Wrapped in a special heat-resistant plastic film and slowly simmered on the iron grill, this signature dish is sure to please guests.