Try the Shunbou-mai rice, which is grown
and harvested
in Yamagata prefecture specifically
for the restaurant,
or the popular sukini (sukiyaki), a Japanese favorite made
with premium Wagyu beef.
The presentation of each dish is enhanced
by hand-made ceramic tableware personally selected
by the chef de cuisine.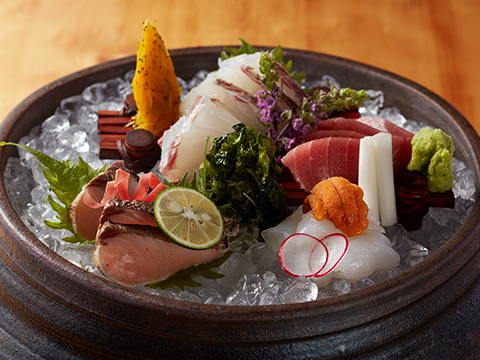 Assorted Sashimi
A seasonal assortment of the chef's recommended market-fresh fish is carefully prepared and beautifully presented on Japanese ceramics.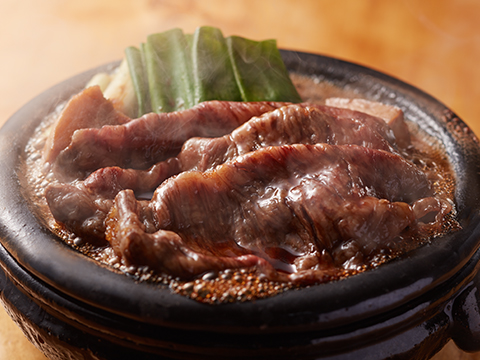 Sukiyaki
The ever-popular Wagyu Sukiyaki. This dish is cooked in a ceramic called horaku (as opposed to the conventional iron pot) and served hot to showcase A5-grade Hida beef in its best condition.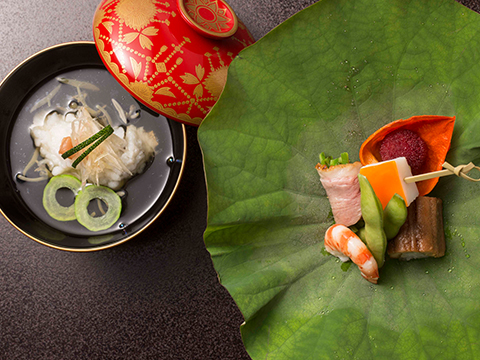 Kaiseki
This traditional multi-course dinner balances the delicate flavors, texture, appearance, and colors of each dish. Only the freshest seasonal and local ingredients are skillfully prepared to enhance their flavors.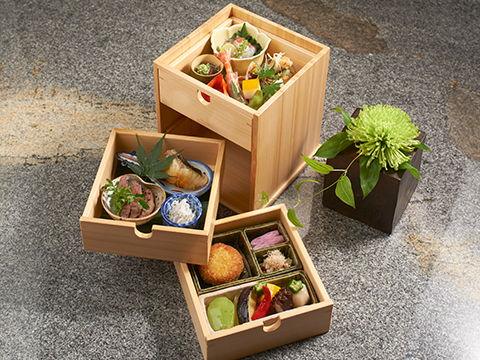 Shunsai
This colorful three-tiered lunch box set is a popular choice, with offerings changing seasonally. The set includes an amuse-bouche, appetizers, sashimi, charcoal grilled daily dish, simmered dish, deep-fried dish, steamed rice, miso soup, pickled vegetables and dessert.