Enjoy a selection of craft cocktails,
including Maduro's signature mojitos
or try a rare whiskey along with a variety
of tapas and desserts.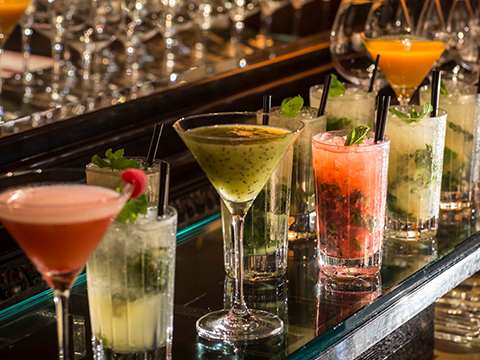 Mojito Selection
Maduro's signature cocktail is a simple yet perfectly made mojito. Concocted with a variety of flavors from kiwi and apple to Japanese yuzu and ginger along with select seasonal fruit, this classic drink can be enjoyed together with tapas and snacks.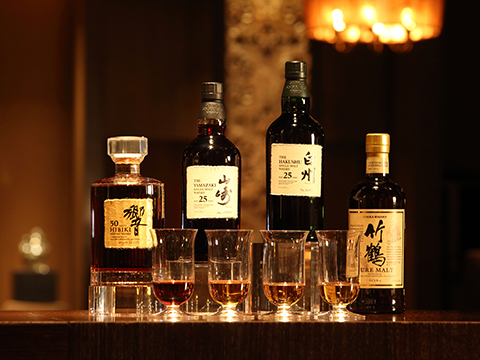 Whiskey Selection
Enjoy an extensive whiskey menu including prized Japanese whiskies, rare Scottish whiskies or choose from a monthly "Whiskey Connoisseur's Choice Tasting Menu" in an intimate and sophisticated atmosphere.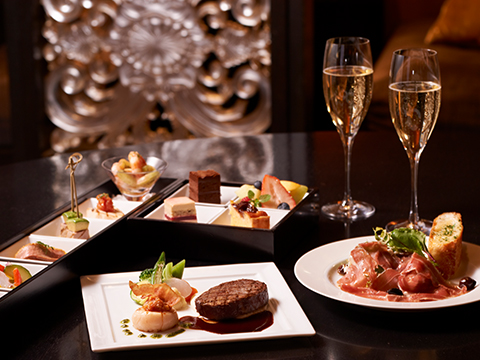 Regalo Night
Indulge in a four-course dinner with six different tapas and free-flowing beverages while enjoying live entertainment. Select from over 50 different types of drinks including the signature mojito.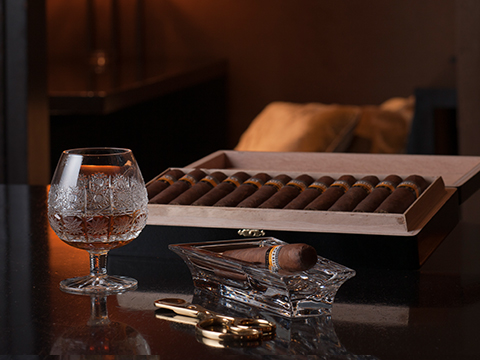 Cigar Collection
All the cigars at Maduro are top-quality Cuban-made. Tobacco leaves cultivated in rich soil and in a mild climate are characterized by a fine, powerful fragrance and deep flavor. Maduro is the perfect place for cigar-lovers who can choose from more than 20 different varieties.