Fiorentina presents authentic
Italian cuisine prepared using modern techniques
and ingredients.
The menus range from antipasti, pizza, risotto
and pasta to the popular Fiorentina fluffy pancakes,
coffee and seasonal desserts.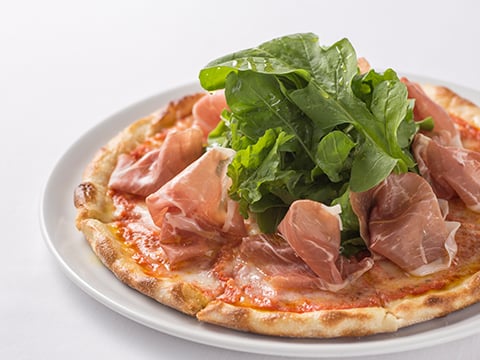 Prosciutto & Arugula Pizza
Freshly-made pizza dough is topped with tomato sauce and cheese before going into a hot pizza oven. This classic thin-crust pizza is then topped with a generous amount of prosciutto, fresh arugula and finished off with a drizzle of Italian olive oil.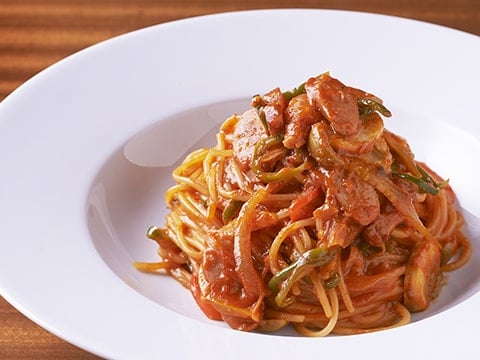 Spaghetti Napolitan
This local favorite is made with onions, peppers, mushrooms, pancetta, and spicy chorizo. Enjoy this Japanese take on Italian cuisine.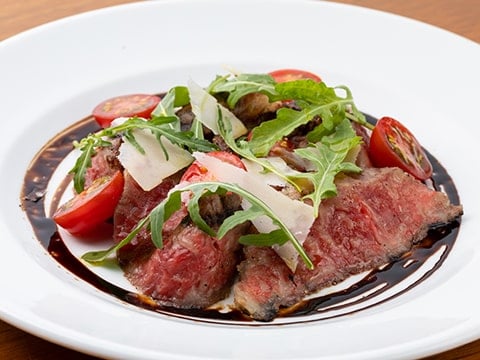 Tagliata
The tagliata, meaning "thinly cut" in Italian, is a dish that features top-grade Japanese beef, perfectly cooked and served with balsamic cream and fragrant parmesan cheese.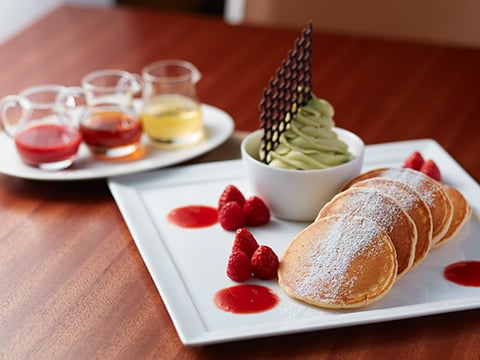 Pancakes
Italian ricotta cheese and olive oil are mixed into the batter to create this popular Fiorentina Pancakes' soufflé-like fluffy texture. The airiness is further enhanced by baking in the pizza oven after cooking in the frying pan. Enjoy with a side of gelato and three types of cream and sauces.