Chinaroom prepares regional favorites using
authentic recipes including
Chinese delicacies of bird's nest, Peking duck
and Shanghai crab roe.
Enjoy the popular all-you-can-taste dim sum lunch
and seasonal coursed menus along with Chinese teas.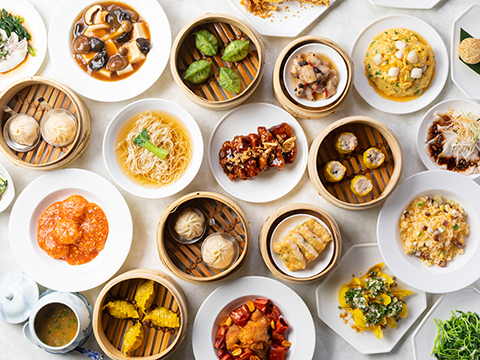 "A Touch of Heart"
Dim Sum Buffet
This order-style lunch buffet offering unlimited servings of dim sum and a range of other Chinese dishes. Each dim sum is carefully prepared after the order is taken and served hot. Enjoy the variety of dim sum to your heart's content.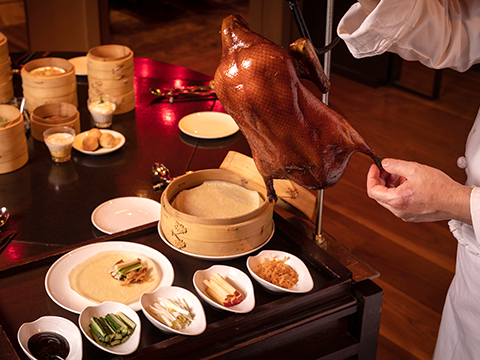 Peking Duck
This one-of-a-kind classic Chinese dish is only available at Chinaroom. The skin is cooked to a crispy texture and lavishly cut into larger pieces to bring out the full flavor of the Peking duck.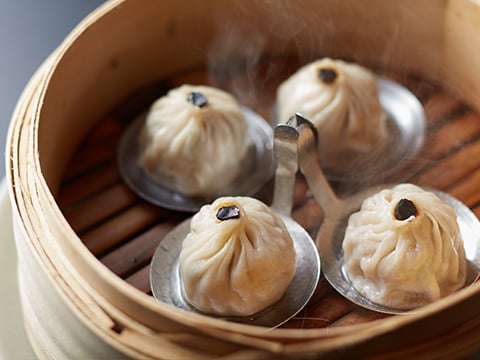 Truffle Pork Dumpling
Indulge in these rich, truffle and collagen soup-filled pork dumplings, individually handmade by our experienced dim sum chefs.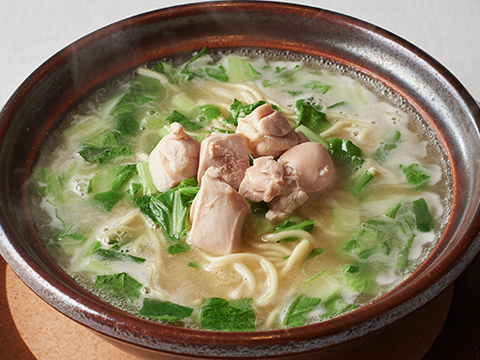 Chicken Collagen Noodle Soup
This noodle soup is created from a recipe treasured by the ancient Chinese imperial court for its health benefits. Its luxurious broth combines pork, duck, rooster, Kinka ham, scallops and chicken feet simmered for more than 6 hours to create a deep, rich flavor fit for an emperor.