Grand Hyatt Tokyo's New Year Osechi Selection
Offered exclusively for one day only on New Year's Eve, enjoy Grand Hyatt Tokyo's special Osechi Selection featuring 11 of the hotel's popular menu items, including kiln-baked char siu from Chinaroom, a Cuban wrap from The Oak Door and octopus arrabbiata from Fiorentina. Make this New Year's Day a memorable one with our luxurious Osechi Selection.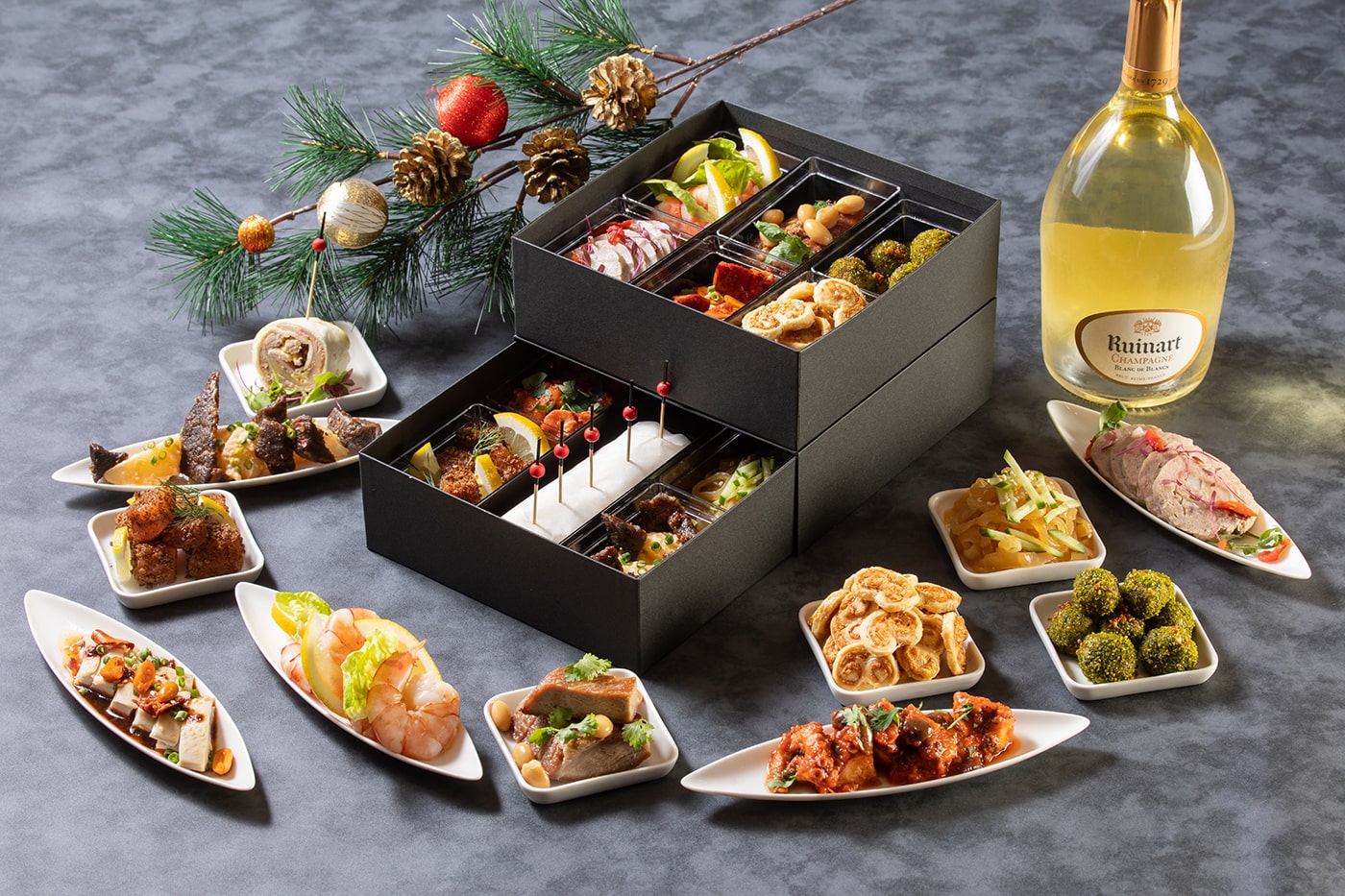 Pre-order (Reservations at the shop, by phone, or online)
◆Pre-order period: October 1 – December 20, 2021
Pick-up
◆Pick-up date/time: December 31, 2021 11:30 a.m. – 4:00 p.m.
*This item may be picked-up at Fiorentina (Grand Hyatt Tokyo 1st floor).
Delivery is not available.
Item / Price (Inc. tax)
New Year Osechi Selection ★NEW
JPY 16,200 (serves two)  *Limited quantity available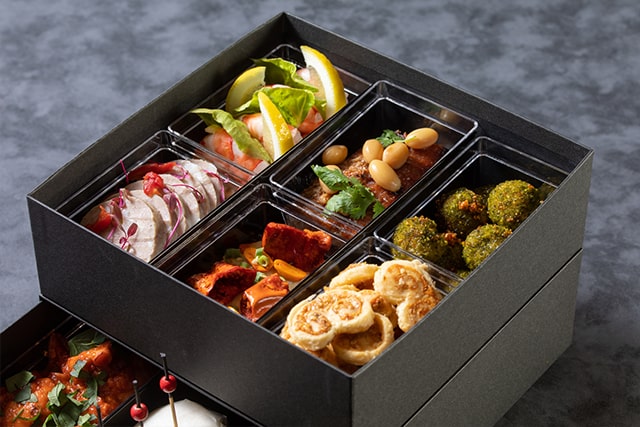 [Chinaroom]

Crunchy jelly fish salad
Sichuan chicken, sesame sauce
Honey roasted BBQ pork
[The Oak Door]
Prawn cocktail
Beef jerky, dirty potato salad
Cubano wrap
[The French Kitchen]
Foie gras pralines, pistachio
Home smoked salmon, pumpernickel crumbs
[Fiorentina & Fiorentina Pastry Boutique]
Octopus Arrabbiata
Lemon pork Salsiccia
Cheese Palmier
Optional Bottle of Champagne JPY 14,300
A bottle of Ruinart Blanc de Blancs Champagne
Notes
Please note that cancellation after December 27, 2021 will incur a 100% cancellation fee.
This item may be picked-up at Fiorentina (Grand Hyatt Tokyo 1st floor) on December 31, 2021.
*Delivery is not available.
Please note that other benefits and discounts may not be applied to this item and is also not eligible for points, etc.
Please note that the items may vary due to availability of seasonal ingredients.
Please store this item in the refrigerator or in a cool and dark place.
Please consume the food by January 1, 2022.
FIORENTINA Italian Café
Phone

Website

Hours

Breakfast

9:00 a.m. - 10:30 a.m.

Lunch

11:00 a.m. - 2:30 p.m.
(weekends and national holidays - 11:00 p.m.- 3:00 p.m.)

Afternoon

2:30 p.m. - 6:00 p.m.
(weekends and national holidays 3:00 p.m. - 6:00 p.m.)

Dinner

6:00 p.m. - 10:00 p.m.

*Hours of operation have changed. Please click here for more info