Grand Hyatt Tokyo's 'Wish Upon a Star' Holiday Charity Program
* The Christmas plans for 2016 are no longer available.
Grand Hyatt Tokyo will host its 'Wish Upon a Star' charity program, which features various activities designed to support disabled people and children in the Tohoku and Kumamoto regions, areas hit by devastating earthquakes and a tsunami. Since March 2011, Grand Hyatt Tokyo has strived to support the communities affected by these catastrophic disasters through monetary donations, charitable contributions and volunteering efforts. As of September 2016, a total of more than JPY 50 million has been donated and we hope to continue increasing the amount each year.
The theme for this holiday season is 'Wish Upon a Star', as we wish and hope for lots of love and heartwarming gifts to reach the hands of children through the charity program. Grand Hyatt Tokyo works with Re Kikou, a nonprofit organization that recycles wine and champagne corks into new products, helping to generate employment and support independence for people with disabilities. Corks recycled from the hotel are used by Re Kikou to make cork ornaments and the revenue is donated to charity.
Enjoy the holiday season at Grand Hyatt Tokyo this year and join us for 'Wish Upon a Star', an uplifting charity program that will help to bring cheer during this season of giving.
Christmas Lobby Area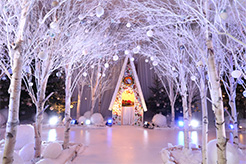 Dates: 11 November – 25 December
The lobby will be transformed into a winter wonderland, decorated with Re Kikou's cork ornaments made from recycled wine and champagne corks (collected from the hotel) and the ornaments will be available for purchase in all hotel restaurants, with 100% of the revenue being donated to support the children of Tohoku and Kumamoto via KEF. In addition, a life-size gingerbread house made by the hotel's award-winning pastry chefs will be on display.
Wish Upon a Star SNS Charity
For every guest that posts photos relating to the Grand Hyatt Tokyo Christmas theme 'Wish Upon a Star' or something Christmas-related with the hashtag #GrandStar2016 on a SNS (Instagram · Facebook · Twitter), we will donate JPY 100 per post to Kids Earth Fund. Guests who also follow Grand Hyatt Tokyo's official Twitter, Facebook or Instagram accounts will have a chance to win dining certificates and a complimentary stay at the hotel. We will also prepare special prizes for the most photogenic pictures. Please see the campaign site for more information.
SNS: Instagram / Facebook / Twitter
Christmas Charity Hamper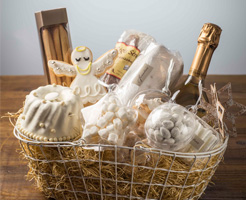 Dates / Time: 11 November – 25 December / 9:00 a.m. to 10:00 p.m.
Price: JPY 30,000 (Limited to 20 hampers)
Location: Fiorentina Pasty Boutique / 03 4333 8713
Fiorentina Pastry Boutique will offer a white charity gift basket featuring recycled cork Christmas ornaments made by disabled people. The gift basket includes Champagne (Ruinart), gugelhupf (white chocolate), mini marshmallows, boules de neige cookies, Christmas cookies, rose guimauve, white amandine, coconut meringue, stollen, bread sticks and saucisson (dry sausage).
Christmas Charity Ornaments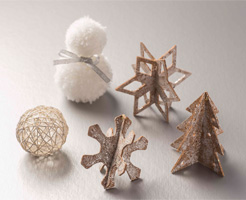 Dates: 11 November – 25 December 2016
Price: JPY 500 each
Location: All restaurants
These charming Christmas ornaments are made from recycled corks in motifs such as snowmen, snowflakes and stars. The revenue from these ornaments will be donated to Kids Earth Fund.
Charity Stay Plan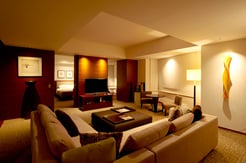 Period: 11 November – 25 December 2016
Rooms: All room types
In-room amenities include a special Christmas ornament (one per room, per stay) which can be taken home or placed on the trees in the lobby (available until 25 December 2016).
Rates: 10 – 20% off regular room nights, of which about 5% will be donated to KEF
Booking: At least one day in advance; prepayment required
Cancellation: 100% cancellation fee for cancellations made within three days of arrival
This package may not be used in conjunction with any other promotion.
All reservations must be made by contacting the hotel on +81 3 4333 8800.
About 'Wish Upon a Star'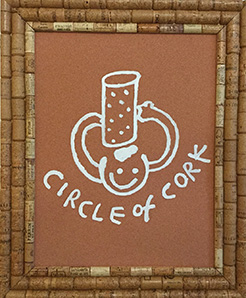 Grand Hyatt Tokyo's charity program embraces the theme 'Wish Upon a Star', which offers hotel guests the opportunity to share love and support for others. The hotel collaborates with Re Kikou, an organization that recycles corks from wine and champagne bottles used in the hotel to create original products. In creating these products, the organization assists welfare facilities in generating work and independence for disabled people. A part of the revenue that is collected from some of the hotel offers will be donated to Kids Earth Fund in support of the children of Tohoku and Kumamoto, who have been affected by earthquakes and the tsunami of 11 March 2011.
Grand Hyatt Tokyo's Christmas Charity Partner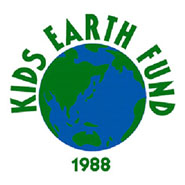 About Kids Earth Fund
Kids Earth Fund (KEF) is a worldwide nonprofit organization that works to promote peace and environmental conservation through the medium of children's art. All KEF proceeds are donated to projects for children around the world who suffer from the results of war, poverty and environmental contamination. Since March 11, 2011, KEF has actively supported the children of Tohoku.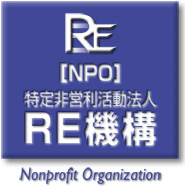 About Re Kikou
Re Kikou is a nonprofit organization that offers disabled people the opportunity to work in a safe environment. "Re" is in reference to reducing, reusing and recycling. The organization started by recycling batteries, which allowed for disabled people to work while assisting environmental protection. The organization's cork recycling activities involve the collection and separation of used corks, along with generating new ideas and crafting new products from these corks. This activity assists with the independence of disabled people while also protecting the environment.
About Grand Hyatt Tokyo's Support for the Tohoku and Kumamoto Region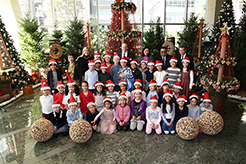 As a part of Hyatt Thrive, a global CSR program with participation from more than 554 Hyatt properties, Grand Hyatt Tokyo is involved with various projects and activities in support of the Tohoku and Kumamoto regions, which were struck by devastating earthquakes. Grand Hyatt Tokyo strives to continue these efforts by offering hands-on, community-based support. As of September 2016, we have donated more than JPY 50 million to Japan's Red Cross and various other support groups.