Japanese Tea-Infused Cocktails and a Refreshing Sakura Champagne Sorbet
From April, the skilled bartenders at The Oak Door Bar will be concocting flavorful Japanese tea cocktails to welcome the warm weather and the season of shincha, or new tea leaves. Sip on cocktails such as the Hojicha Whisky Sour, made with Chivas Regal Mizunara whisky infused with hojicha (roasted green tea), or the fruity Peach Tree that combines genmaicha (brown rice tea) leaves with peach liqueur, Belvedere vodka and Saint-Germain elderflower liqueur.
Hours
6:00 p.m. – 12:30 a.m.
Item / Price (subject to tax and a service charge)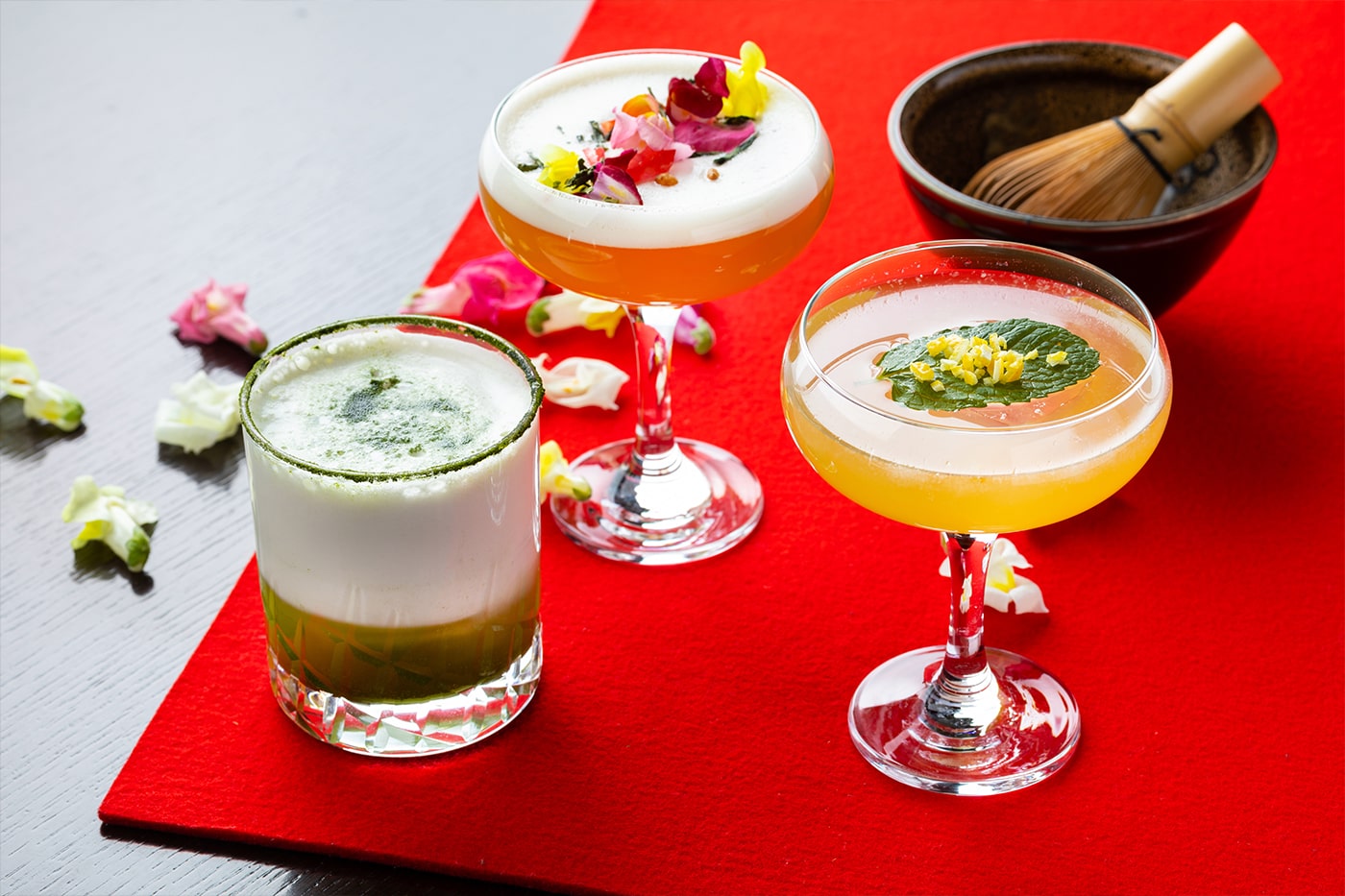 Japanese Tea Cocktails  ★NEW
JPY 1,800 (each)
■ Period: 1 April – 30 June 2019
Hojicha Whisky Sour (Image Center)
Chivas Regal Mizunara, Hojicha tea leaves, lemon juice, syrup
Peach Tree (Image Right)
Peach liqueur, Genmaicha tea leaves, Belvedere vodka, Saint-Germain (Elderflower), lime juice
Matcha Russian (Image Left)
Ron Zacapa rum, Frangellica (hazelnut), Amaretto (almond), Uji Matcha powder, salt
THE OAK DOOR Steakhouse

Phone

Website

Hours

Lunch

11:30 a.m. - 2:30 p.m.
(weekends and national holidays 11:30 a.m. - 3:00 p.m.)

Afternoon

3:00 p.m. - 5:00 p.m.

Dinner

6:00 p.m. - 10:00 p.m.

Bar

11:30 a.m. - 12:30 a.m. (Last order for food 10:30 p.m.)