Keyakizaka Winter Crab Dinner Course
Indulge in a winter dinner course at Keyakizaka teppanyaki restaurant that offers a tasting menu of their original wagyu, Keyakizaka beef, as well as three varieties of crab including Taraba, snow, and hairy crab. Reserve the course online to recieve a compimentary welcome drink including Champagne.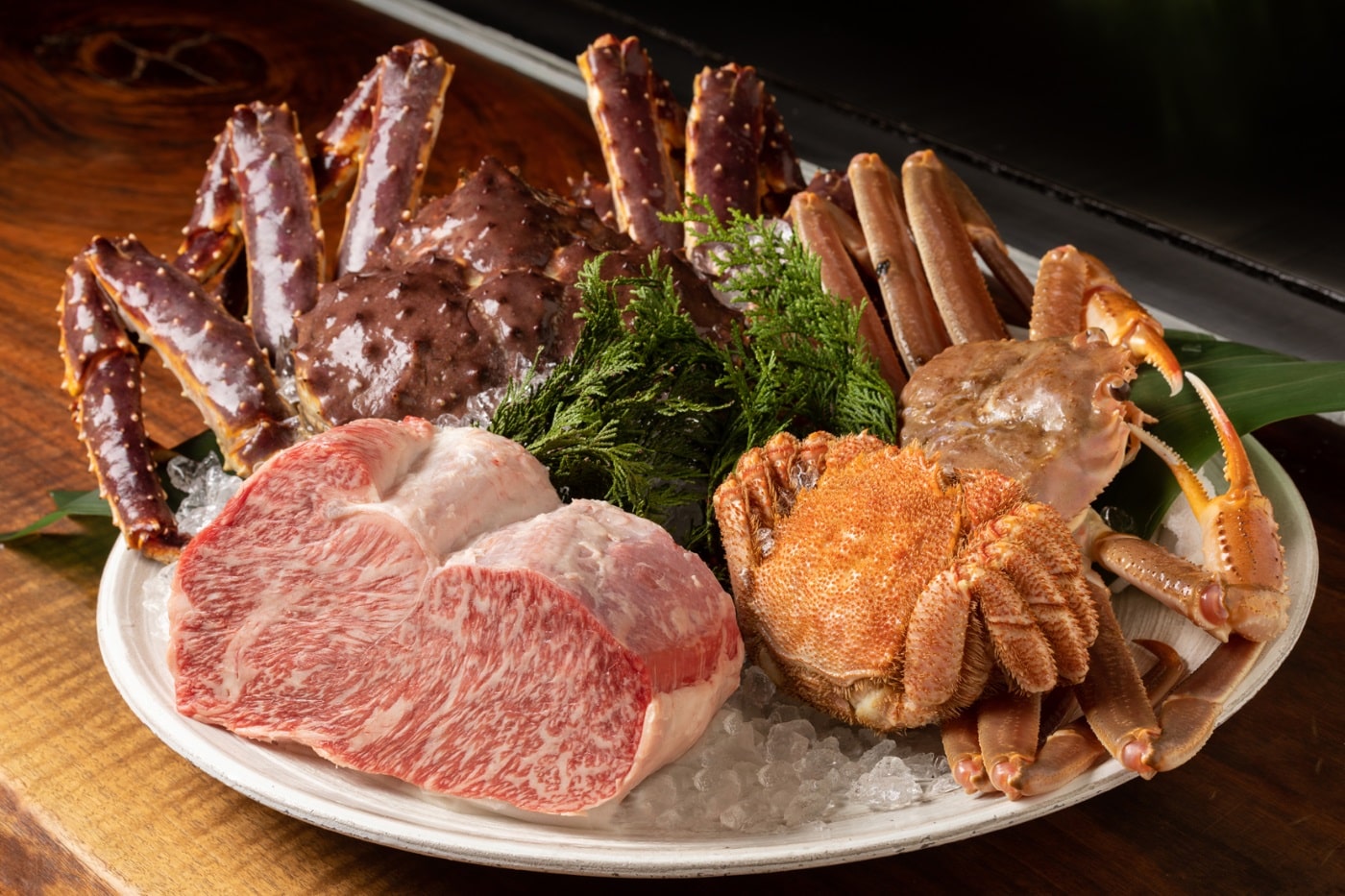 Period
January 11 – February 28, 2022
Dinner
*Operational hours are subject to change. Click here for the latest operational hours.
Menu / Price (Inc. tax / exc. service charge)
Keyakizaka winter crab dinner course ★NEW
JPY 39,600
*Book our special online offer to receive a welcome drink including Champagne
Steamed Taraba crab flan, Yuko citrus from Nagasaki
Snow crab and cauliflower in papillote, mullet roe from Nagasaki
Hairy crab gratin / snow crab beignet, Mitsuba herb sauce / pan fried Taraba crab with cracker
Keyakizaka beef, Tokyo Akigawa, tenderloin and sirloin 50g each seasonal vegetables
Snow crab fried rice, root vegetables, miso soup, Japanese pickles
Fukuoka Amaou strawberry flambe, vanilla ice cream
Coffee or tea
About Keyakizaka Beef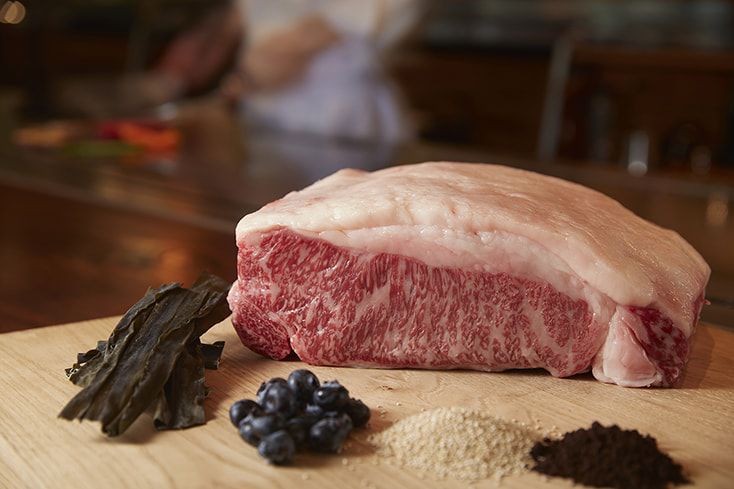 A special brand of Wagyu beef served exclusively at Keyakizaka. Akikawa cattle from Takeuchi Farm, the sole farm with a Tokyo address, are fed a super-food feed containing blueberries, seaweed, quinoa and cocoa, formulated by Keyakizaka's Chef de Cuisine. The farm puts about 140 cattle on the market every year – all producing A4 or A5 rank beef, which is considered the highest quality of Wagyu according to Japan's grading system. Of these, only four to five cattle a month become Keyakizaka beef. In addition to the feed, Akikawa cows are fed only high-quality pure natural water that flows through Akikawa Valley, an ideal environment rich in nature. The chefs are involved in each step from the formulation of the feed at the farm, until it arrives at the table for our customers. Grand Hyatt Tokyo will continue to embrace sustainable dining and local agriculture, providing guests with the healthiest, safest and most enjoyable culinary experiences possible.