Grand Hyatt Tokyo's Gifts from Angels Christmas Program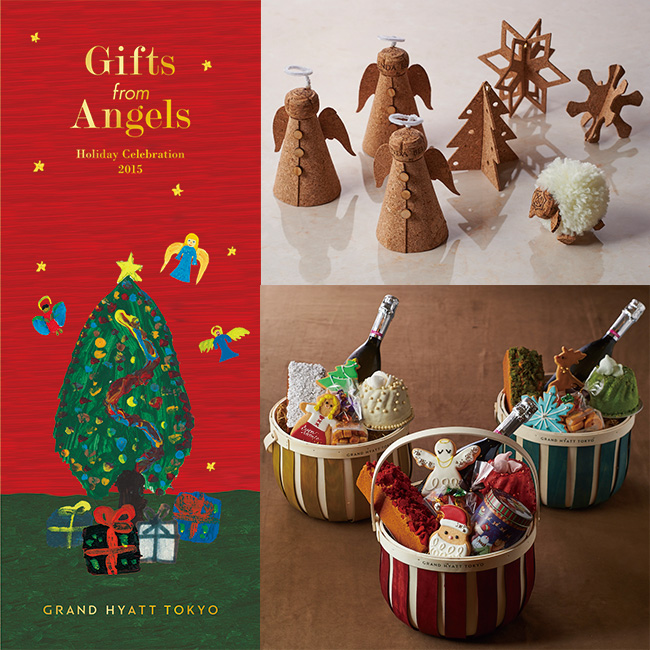 Grand Hyatt Tokyo promoted its "Gifts from Angels" charity program, with various activities designed to support disabled people and children in the Tohoku region, an area hit by the earthquake and tsunami of March 2011. This charity program is a part of our commitment to assist the people in our community. Since March 2011, Grand Hyatt™ Tokyo has strived to support the communities affected by this catastrophic disaster through monetary donations, charitable contributions and volunteering efforts. A total of more than JPY 43 million has been donated as of September 2015.
The program highlighted sharing love and support through charity. Grand Hyatt Tokyo worked with Re Kikou, a nonprofit organization that recycles wine and Champagne corks into new products, helping to generate employment and support independence for people with disabilities. Corks recycled from the hotel were used by Re Kikou to make cork ornaments, a portion of the revenue from which was donated to charity.
"Gifts from Angels" Area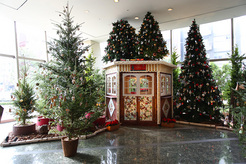 ◎Dates: 13 November – 25 December
The "Grand Angel" tree is a symbolic tree that was built on top of a gingerbread house (2 m [6.6 ft] x 2.5 m [8.2 ft]) and decorated with ornaments made from recycled wine and Champagne corks (collected from the hotel), as well as gingerbread cookies made by the hotel's award-winning pastry chefs. The gingerbread house featured a model railroad and a variety of cork angel decorations. Charity Christmas ornaments were available for purchase in the hotel's restaurants, allowing guests to hang these charitable gifts on the "Grand Angel" tree in the "Gifts from Angels" area.
"Grand Angel" Photo Spot
■◎Dates: 13 November – 25 December
The hotelfeatured a charity program for posting photos on social media to help donate to Kids Earth Fund. The photo spot featured fun props such as angel wings and Santa Claus hats that guests used to enliven their photos. Total donations from this program equaled the number of photos posted times JPY 100. To be counted, photos must be posted using the hashtag #GrandHyattAngel.
SNS: Instagram / Facebook
Gifts from Angels Hamper
◎Dates / Time: 12 November – 25 December / 9:00 am to 10:00 pm
Fiorentina Pastry Boutique offered a charity gift baskets featuring recycled-cork Christmas ornaments made by disabled people. The gift basket includes sparkling wine (Spumante), financiers (two kinds), giant corn, cashew nuts, chocolate, cookies and confections, pound cake, Bundt cake and Christmas cookies (two).
Charity Stay Plan: Gifts from Angels Charity Stay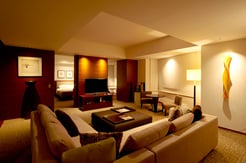 ◎Period: 1 November – 29 February, 2016
◎Rooms: Grand Room – Diplomat Suite
In-room amenities include a special Christmas ornament (one per room, per stay), which can be taken home or placed on the "Grand Angel" tree in the lobby (available until December 25, 2015).
Rates: 5% off regular room nights, of which about 5% will be donated to KEF
About "Gifts From Angels"
Grand Hyatt Tokyo's charity program embraces the theme "Gifts From Angels", which offered hotel guests the opportunity to share love and support for others. The hotel collaborated with Re Kikou, an organization that recycles corks from wine and Champagne bottles used in the hotel to create original products. In creating these products, the organization assists welfare facilities in generating work and independence for disabled people. A part of the revenue that was collected from some of the hotel offers were donated to Kids Earth Fund in support of the children of Tohoku who have been affected by the earthquake and tsunami of March 11, 2011.
Grand Hyatt Tokyo's Christmas Charity Partner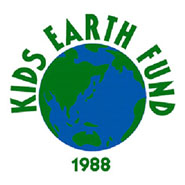 ◎About Kids Earth Fund
Kids Earth Fund (KEF) is a worldwide nonprofit organization that works to promote peace and environmental conservation through the medium of children's art. All KEF proceeds are donated to projects for children around the world who suffer from the results of war, poverty and environmental contamination. Since March 11, 2011, KEF has actively supported the children of Tohoku.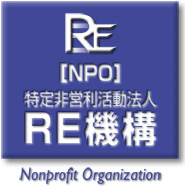 ◎About Re Kikou
Re Kikou is a nonprofit organization that offers disabled people the opportunity to work in a safe environment. "Re" is in reference to reducing, reusing and recycling. The organization started by recycling batteries, which allowed for disabled people to work while assisting environmental protection. The organization's cork recycling activities involve the collection and separation of used corks, along with generating new ideas and crafting new products from these corks. This activity assists with the independence of disabled people while also protecting the environment.
About Grand Hyatt Tokyo's Support for the Tohoku Region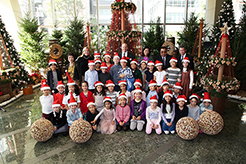 As a part of Hyatt™ Thrive, a global community service program with participation from more than 554 Hyatt™ properties, Grand Hyatt Tokyo is involved with various projects and activities in support of the Tohoku region, which was struck by the earthquake that hit Japan's east coast on March 11, 2011. Grand Hyatt Tokyo strives to continue these efforts by offering hands-on, community-based support. As of September 2015, we have donated more than JPY 43 million to Japan's Red Cross and various other support groups.