Sakura Line 311 Charity Stay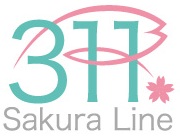 Details
A charity stay package to support" Sakura Line 311″ of Rikuzen Takata city of Iwate prefecture. " Sakura Line 311″ plants Cherry Blossom trees over a length totalling 172-kilometres, creating a line of Cherry Blossom trees to mark where the tsunami reached, so that the memory of the incident of March 2011 will not fade.
This plan offers 5% off of regular rate and 5% of the room revenue to be donated to "Sakura Line 311".
Sakura Line 311 Charity Stay
Period
1 April to 30 June, 2014
Price
5% off regular price
5% of room charge will be donated to Sakura Line 311
Note
* As the number of available plans is limited, we recommend that reservations are made in advance.
Sakura Line311 project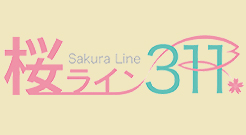 Sakura Line311 project is NPO organization held by local youth in Rikuzentakata where was attacked by huge Tsunami on March 11th 2011. We plant cherry trees (which is called "sakura" in Japanese) on each point tsunami stopped so that we can make safety line by cherry trees. If tsunami attack this city again in the future, people in that years can escape and survive by running higher than that "Sakura Line".
Click here for more detail.