Shunbou Takeout Bento Box
The skilled chefs at Japanese restaurant, Shunbou, have prepared a takeout bento box featuring a selection of dishes including seasonal grilled fish and a miso-braised Ohmi beef steak burger. Enjoy this hotel-quality meal at your home or office.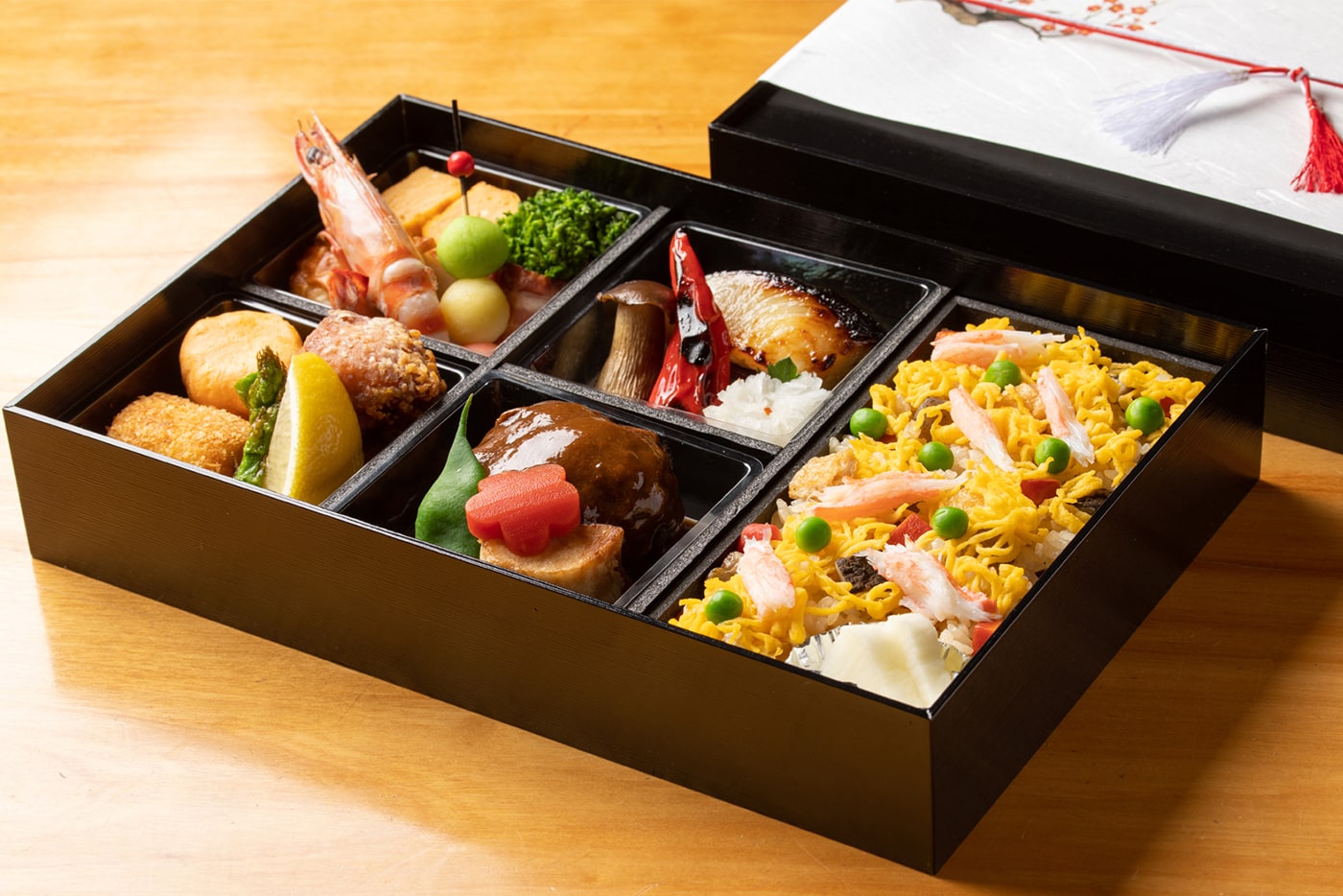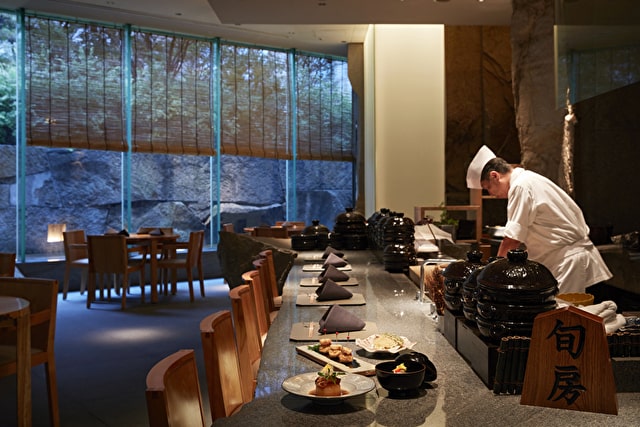 Period
<Order hours>
Lunch 11:30 a.m. – 2:00 p.m.
Dinner 5:00 p.m. – 7:00 p.m.
<Pick-up hours>
Lunch 12:30 p.m. – 3:00 p.m.
Dinner 6:00 p.m. – 8:00 p.m.
Menu / Price (Inc. tax)
Shunbou Takeout Bento Box
JPY 7,560

Side dish
Grilled fish (seasonal)
Deep-fried dish
Miso-braised Ohmi beef steak burger
Steamed rice with seasonal ingredients
*Please note that the items may vary due to availability of seasonal ingredients.
Order
We accept orders by telephone or at the restaurant. (Phone: Shunbou 03 4333 8786)
Please place your order at least one hour before the desired pick-up time.
Please consume the food within 20 minutes after your pick-up time.
This offer is not eligible for Hills Card points.