Roku Roku Private Dining Plan – Unlimited Sushi Experience with a Private Sushi Chef
An opulent dining experience with a private sushi chef creating your sushi. Limited to one party per day and available for groups of 4 to 8 people.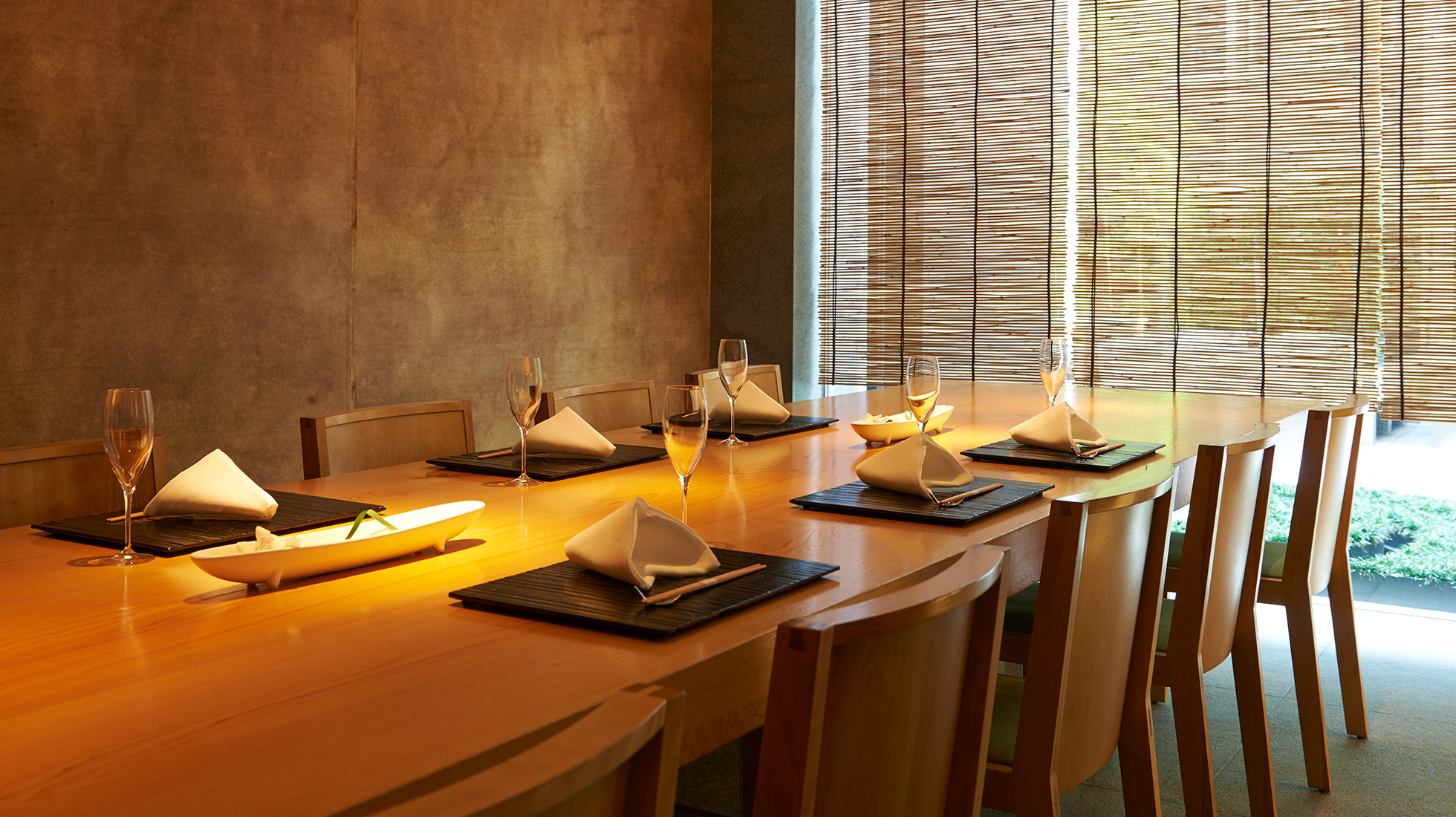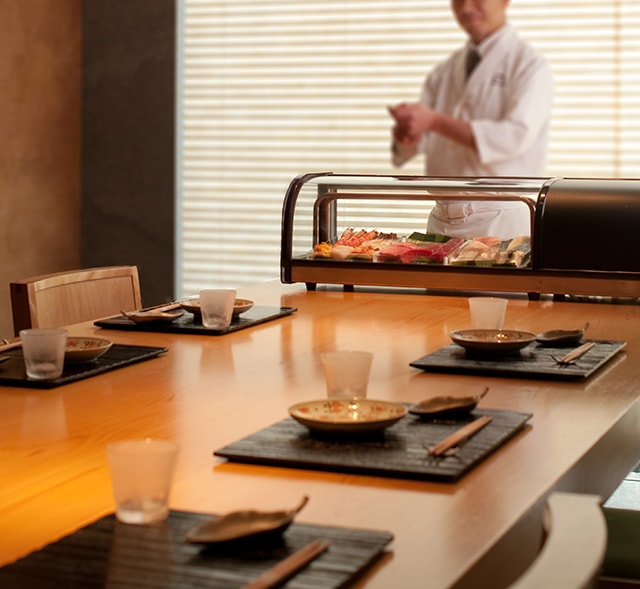 Item / Price
Private Room Plan JPY 25,000 / per person
Period
6:00 p.m. – 9:00 p.m.
Menu
Appetiser
Sashimi
Chef's a la carte dishes
Unlimited Nigiri Sushi
Dessert
* Please make reservations at least 7 days in advance.
* The above price includes room and private sushi chef fee but excludes tax and service charges.
* This plan is available for groups of 4 – 8 people during dinner time (6:00 p.m. – 10:00 p.m.).
Roku Roku Edo-mae Sushi
Phone

Website

Hours

Lunch

11:30 a.m. - 2:30 p.m.
(weekends and national holidays 11:30 a.m. - 3:00 p.m.)

Dinner

6:00 p.m. - 9:30 p.m.