Hot Infusion Syphon Tea at The Oak Door
The Oak Door will offer a unique syphon tea infused with a blend of herbs, spices, tea leaves and fruit. The bottom chamber of the syphon is filled with water, which is then pushed into the upper chamber when heated. There, the liquid becomes quickly and richly infused with the ingredients in the upper chamber before going back down to the bottom. When the flavors meld, it creates a highly aromatic tea.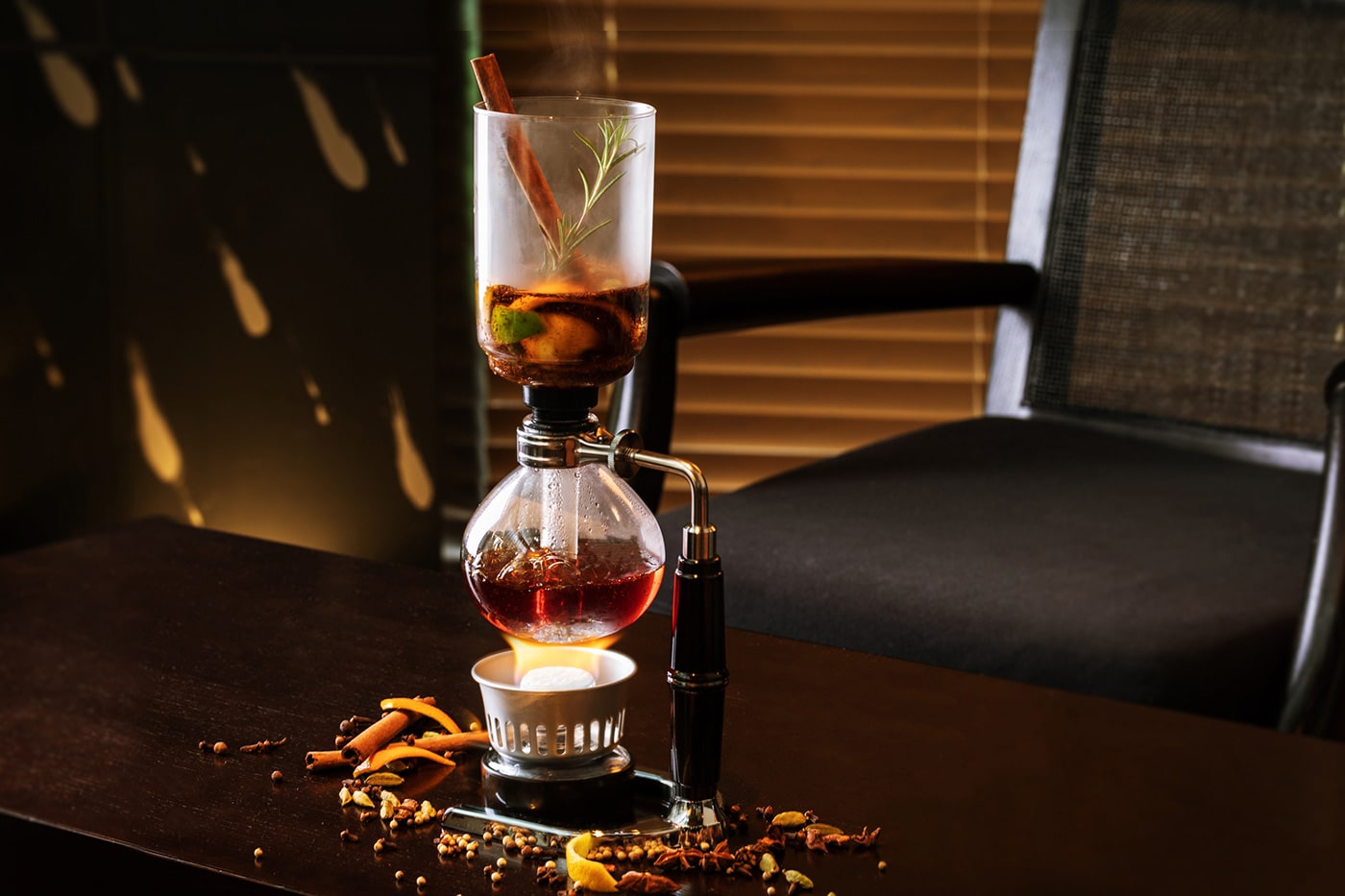 Period
4 January – 31 March 2019
3:30 p.m. – 5:00 p.m.
Menu / Price (subject to tax and a service charge)
Infused Syphon Afternoon Tea JPY 2,000 ★NEW
Served with The Oak Door's special dessert. Please choose from one of three different flavors of tea. We recommended sharing one syphon amongst two or three people.
[Rooibos Tea]
Cinnamon, orange peel, lemon peel, lime peel, mint, vanilla, cardamom, rooibos tea
[Chamomile Tea]
Honey, lemon, rosemary, ginger, lime peel, orange peel, chamomile tea
[Chai Tea]
Honey, cinnamon, vanilla, clove, lemongrass, star anise, lemon peel, rosemary, chai tea
THE OAK DOOR Steakhouse
Phone

Website

Hours

Lunch

11:30 a.m. - 2:30 p.m.
(weekends and national holidays 11:30 a.m. - 3:00 p.m.)

Afternoon

3:00 p.m. - 5:00 p.m.

Dinner

6:00 p.m. - 10:00 p.m.

Bar

11:30 a.m. - 12:30 a.m. (Last order for food 10:30 p.m.)