Horror Movie Afternoon Tea at The Oak Door
The chefs at The Oak Door will prepare a Horror Movie Afternoon Tea set, which will include seven bites inspired by Hollywood horror movies including a mint-flavored mochi dessert made to look like an alien and Dracula-like crispy blackened chicken wings. Take your best guess at which movies they were inspired by.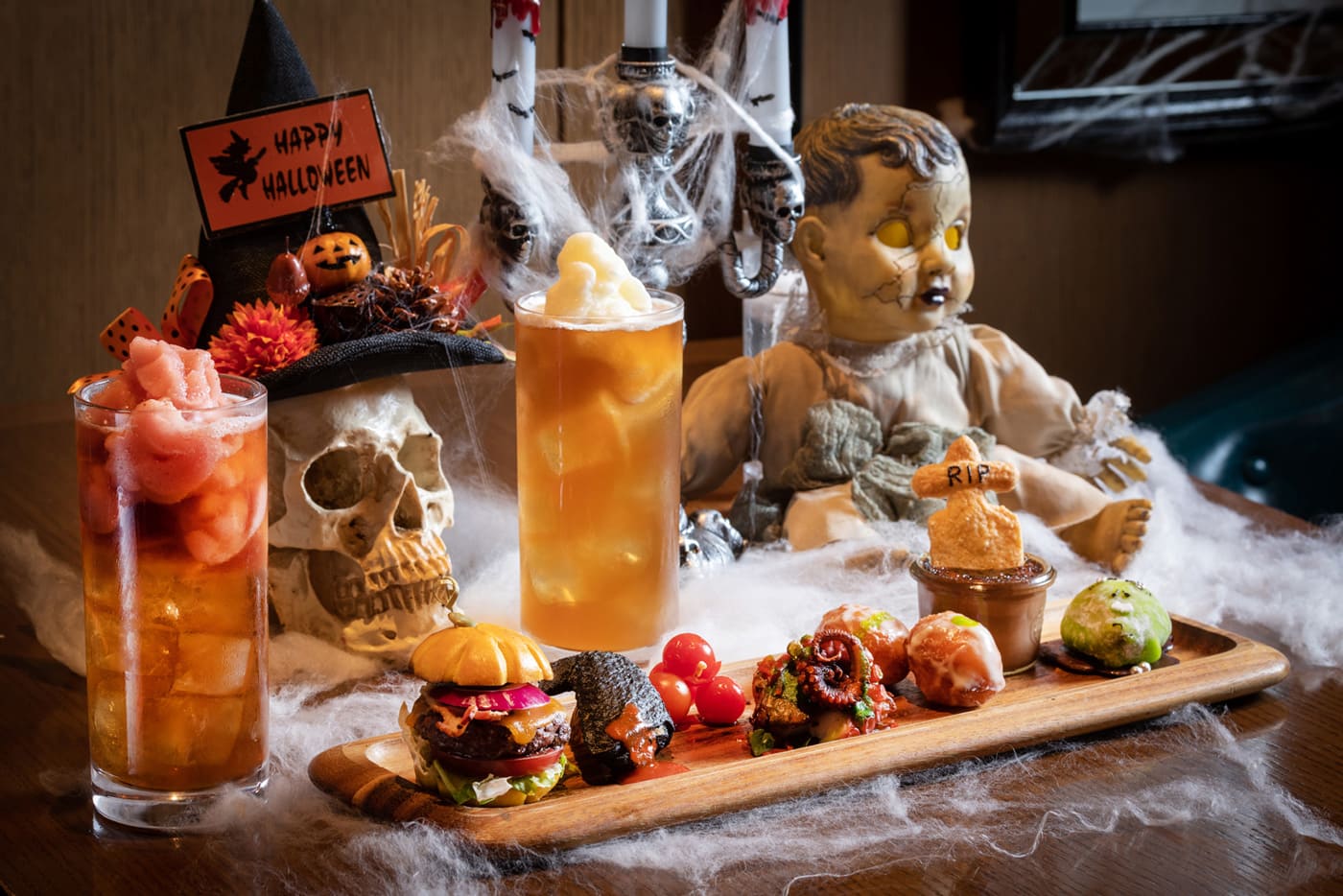 Period
October 1 – 31, 2021
2:00 p.m. – 5:00 p.m.
*Reservations must be made at least one day in advance, before 12:00 p.m.
Menu / Price (Inc. tax / exc. service charge)
Horror Movie Afternoon Tea ★New
JPY 2,750 (per person)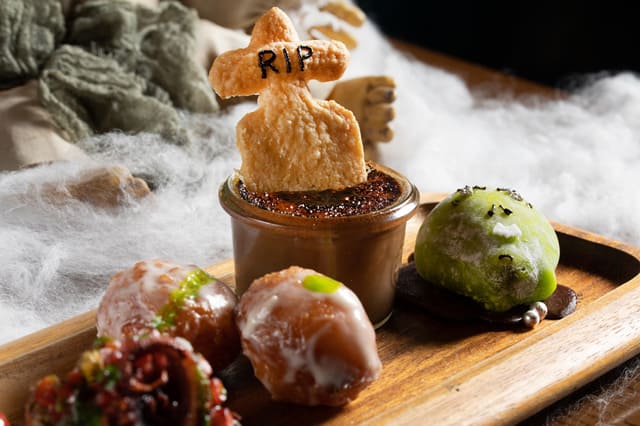 Sweets
Chocolate & mint mochi
Zombie donut eyes
Sweet potato crème brulee graveyard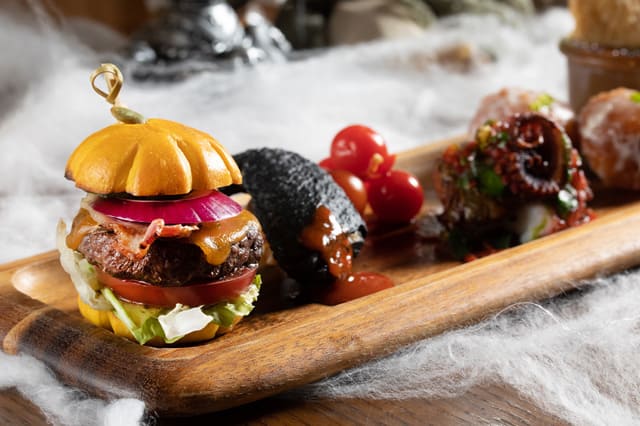 Savory
Grilled octopus, salsa verde
Black Fried chicken wings, chili sauce
Pumpkin burger
Tomato pickle salad
Drink
Iced tea with strawberry sherbet
or
Iced tea with pineapple sherbet