The Oak Door: Farm-to-Terrace
As the weather warms up, The Oak Door terrace will quite literally "turn green" with a spring menu incorporating locally sourced produce such as vegetables from Kanto regions , mussels from Aomori and grass-fed beef from Miyazaki prefecture, that will not only provide our guests with the freshest possible ingredients but also reduce CO2 emissions associated with transportation.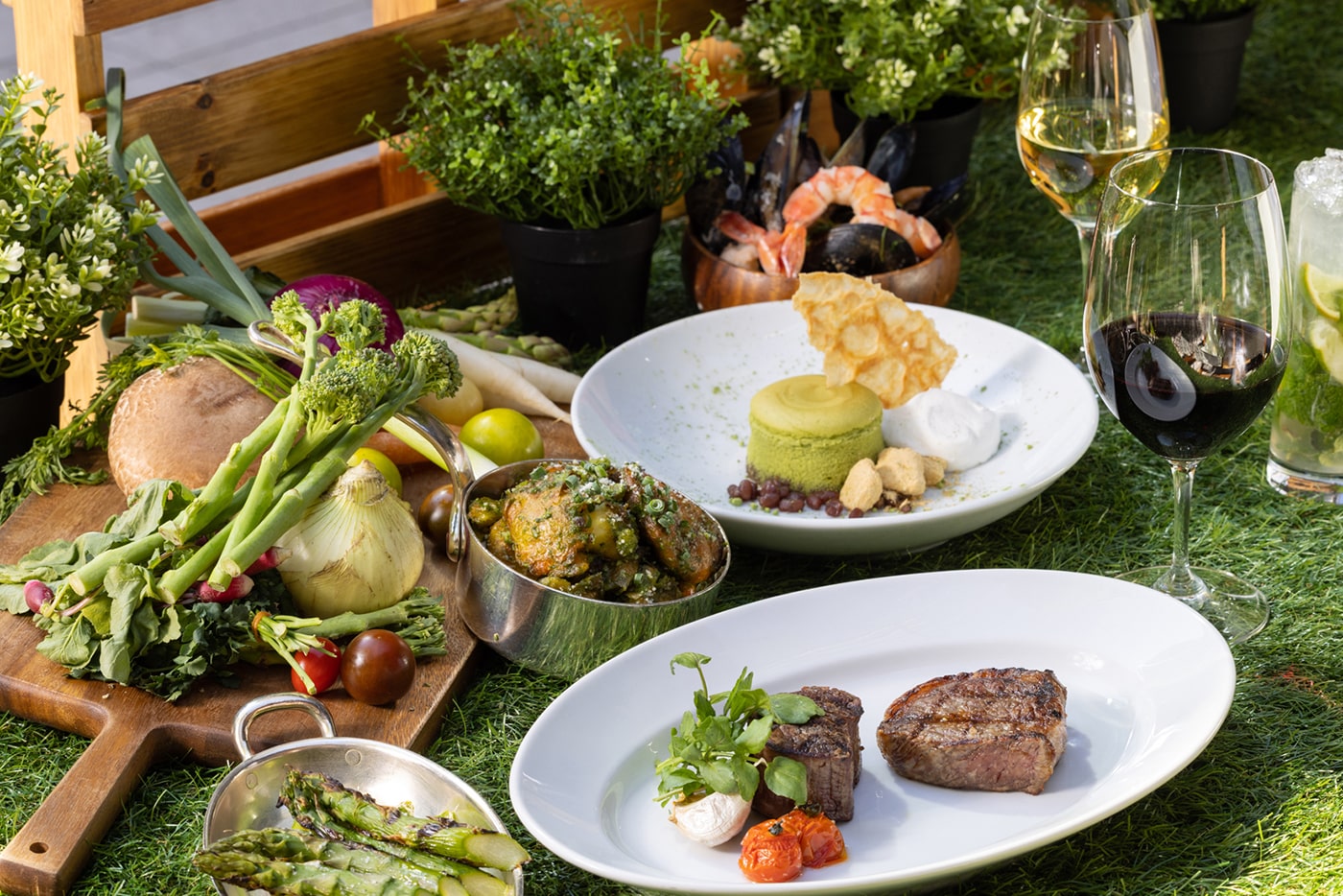 Enjoy a total of seven different dishes from the "Farm-to-Terrace" menu including a garden salad with hand-made ricotta and fried farmer's egg, beef rillettes with radishes from Kanto regions, Aomori mussels with sustainably farmed shrimp and green garlic, perfectly grilled grass-fed beef from Miyazaki prefecture and a green matcha cheesecake with azuki beans for dessert.
*The photo above is an image. Please note that the actual presentation may differ.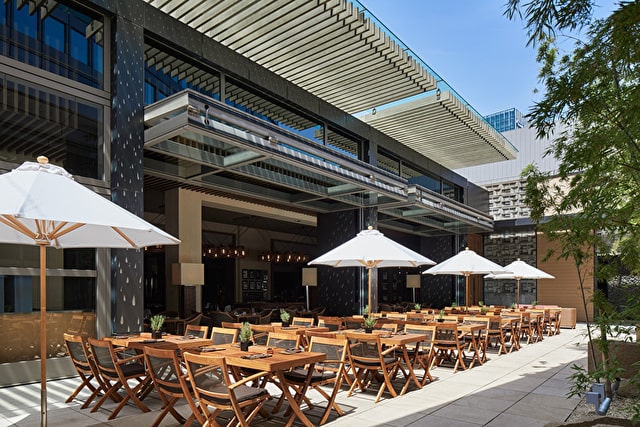 Period
April 11 – May 31, 2022
3:00 p.m. – 5:00 p.m. / 5:30 p.m. – 7:30 p.m. / 8:00 p.m. – 10:00 p.m.
Menu / Price (Inc. tax / exc. service charge)
Farm-to-Terrace ★NEW
JPY 8,800 per person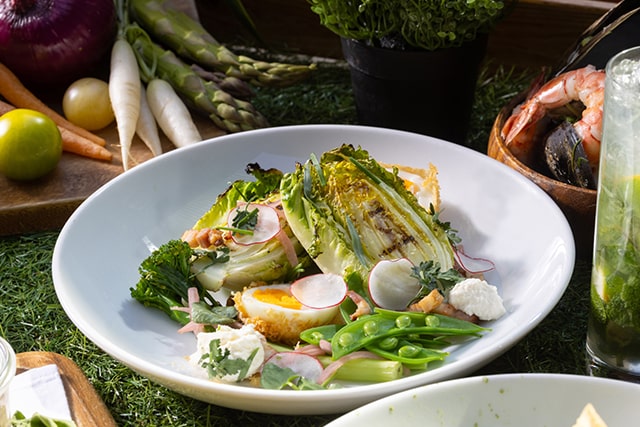 Garden salad
Housemade ricotta cheese, crispy farmers egg, broccolini, snap pea, pickled shallots
Beef rillette
Kanto radish, pickles, grilled toast
Steamed Aomori mussels
Shrimp, okahijiki (seaweed), green garlic, broth
Grass-fed Japanese sirloin (140g)
Radish
Grilled asparagus
Dirty potatoes, green goddess sauce
Matcha cheesecake (azuki beans, kinako)
Notes
* This menu may be ordered for two people or more.
* This menu is not available for takeout.
* In case of unfavorable weather, indoor seating (non-smoking) will be provided.
SDGs: Sustainable Development Goals at Grand Hyatt Tokyo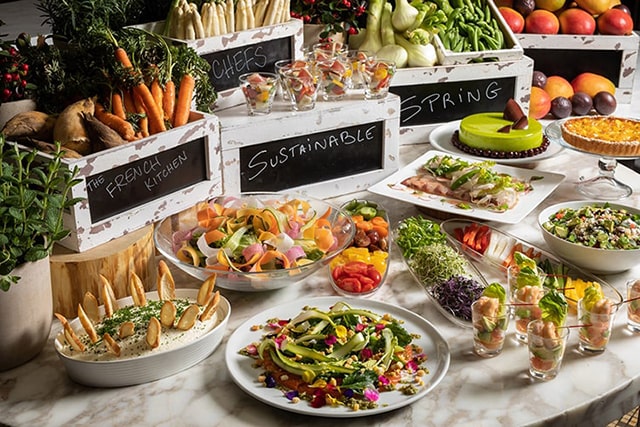 Grand Hyatt Tokyo actively works to support the SDGs with initiatives such as energy conservation, environmental protection, local production for local consumption, enhancing the work environment for employees, supporting the community / providing disaster-resistant facilities and contributing to local non-profit organizations.