Festive Christmas Cocktails at The Oak Door Bar
There is no better way to get into the holiday spirit than with cocktails, and the bartenders at The Oak Door Bar will be concocting three festive cocktails (including one non-alcoholic) made with Champagne, tequila and fruit juices. In addition, enjoy a classic cup of hot wine and hot chocolate offered for a limited time.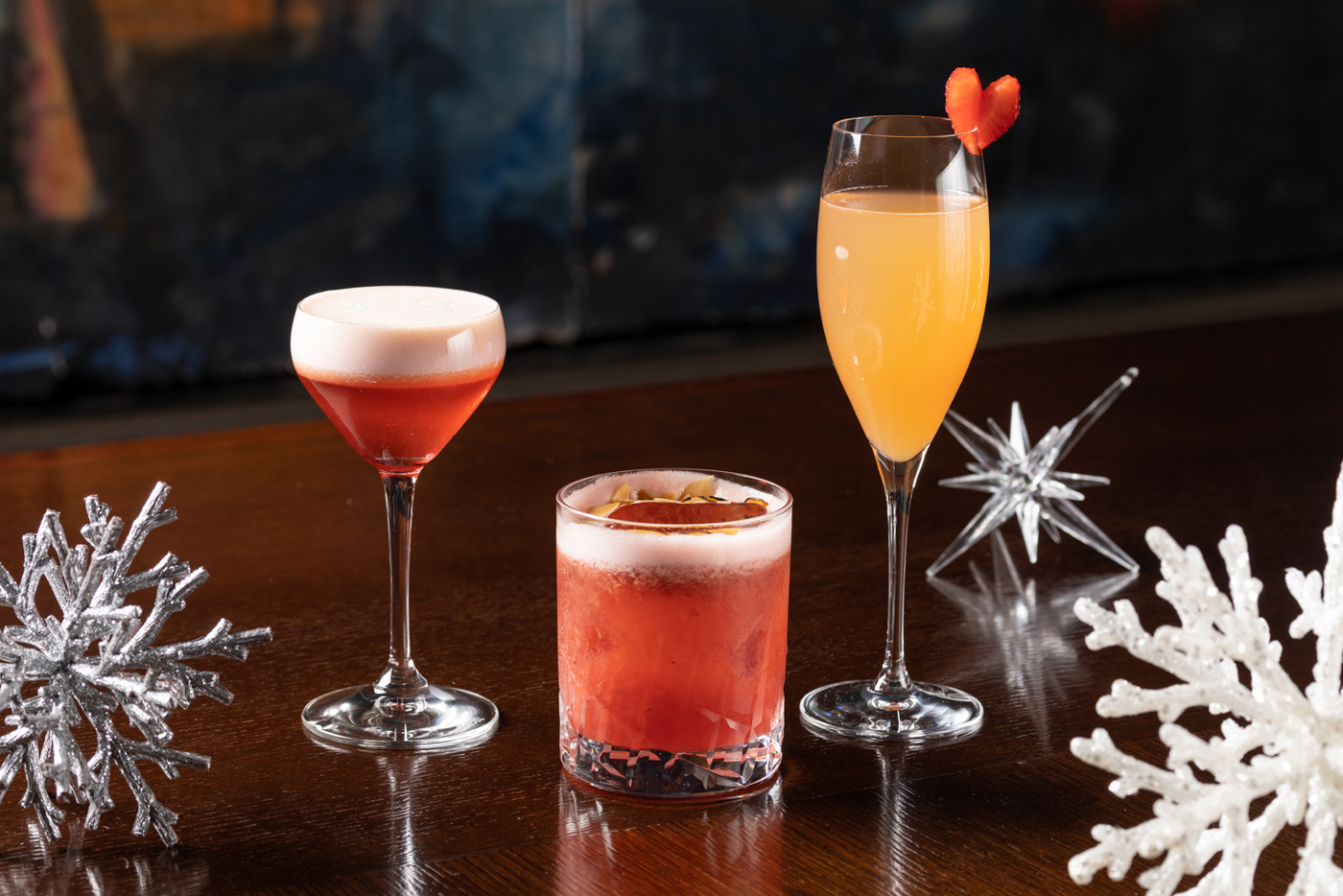 Period
December 1 – 27, 2020
5:30 p.m. – 9:30 p.m.
Item / Price (subject to tax and a service charge)
Happiness ★NEW
JPY 1,800
Raspberry, Amaretto, lemon juice, grenadine syrup, rosewater, egg whites
Jingle Bell Rock (non-alcoholic) ★NEW
JPY 1,200
Cranberry juice, strawberry puree, pineapple juice, sliced almonds
Feliz Navidad ★NEW
JPY 1,800
Tequila, fruit syrup, lemon juice, Champagne
<Special Drinks for Christmas 12/23 ~ 12/27>
Hot Wine JPY 1,800
Time: 6:00 p.m. – 9:30 p.m.
Hot Chocolate JPY 1,200
Time: 12:00 p.m. – 5:00 p.m.