Original Dolce Cocktails at The Oak Door Bar
Throughout the holiday period, the mixologists at The Oak Door Bar will also be serving four original cocktails inspired by the centerpiece of any memorable holiday party: the Christmas cake.
Each cocktail carefully recreates a beloved seasonal dessert in a delightful new form from the rich chocolate Buche de Noël to the dramatic strawberry Shortcake, garnished with a fresh strawberry.
Perfect for a Christmas afternoon tipple or as an indulgent after dinner treat, these Dolce Cocktails are an enticing new way to enjoy your favorite Christmas desserts.
Period
December 1 – 25, 2023
11:30 a.m. – 10:30 p.m.(Fridays and Saturdays – 11.30 p.m.)

*We do not accept reservations for the bar.
Menu / Price (Inc. tax / exc. service charge)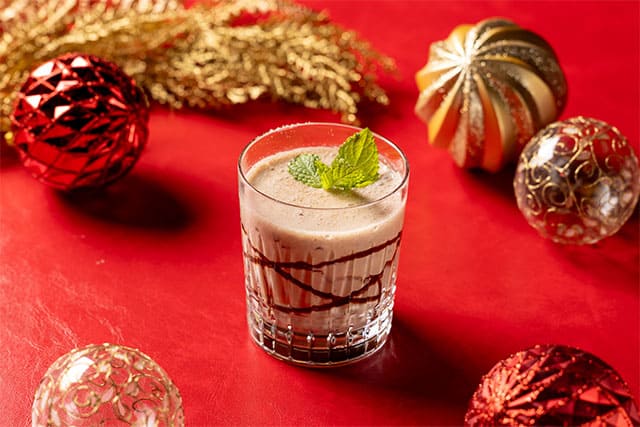 Buche de Noël ★NEW
JPY 1,980
Whisky, chocolate, cream, milk, raspberry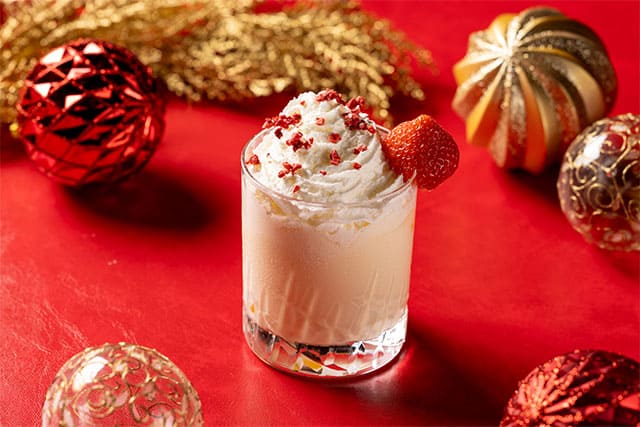 Strawberry Shortcake ★NEW
JPY 1,980
Strawberry, butter Vodka (Vodka infused with butter), cream, milk, syrup, whipped cream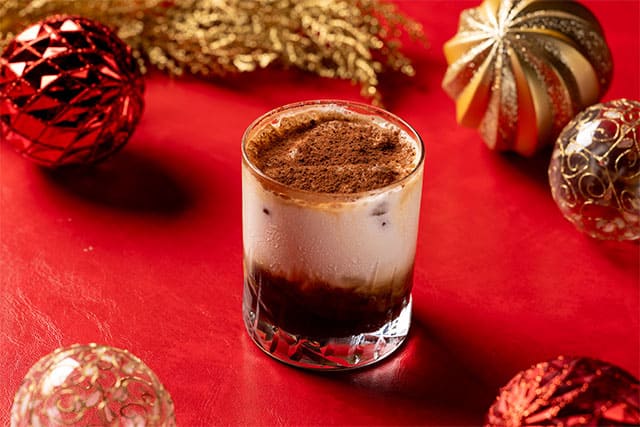 Tiramisu ★NEW
JPY 1,980
Butter Vodka (Vodka infused with butter), coffee liqueur, mascarpone cheese
cream, cocoa powder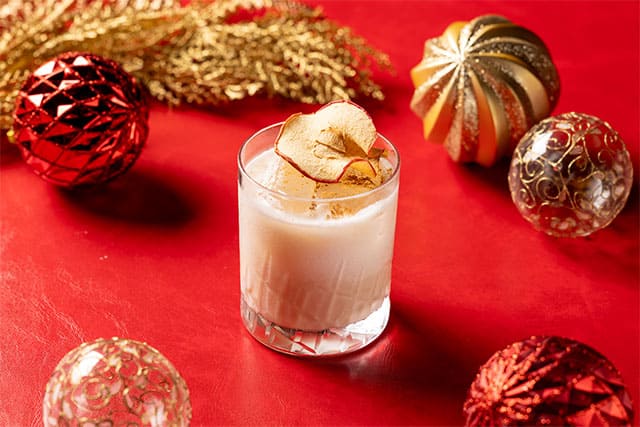 Apple Pie ★NEW
JPY 1,980
Cinnamon rum (rum infused with cinnamon), advocaat, apple, cloves
THE OAK DOOR Steakhouse

Phone

Website

Hours

Lunch

11:30 a.m. - 2:30 p.m.
(weekends and national holidays 11:30 a.m. - 3:00 p.m.)

Afternoon

3:00 p.m. - 5:00 p.m.

Dinner

6:00 p.m. - 10:00 p.m.

Bar

11:30 a.m. - 10:30 p.m.(Fridays and Saturdays - 11.30 p.m.)