Taste of America: Burger Originals
The Oak Door will pay tribute to the history of great burgers with five American burgers that were thought to be some of the first ever made.
Try our take on The Connecticut Broiled Burger which was originally created over 120 years ago at Louis' Lunch, a hamburger restaurant in New Haven, Connecticut, which claims to be the first restaurant to serve hamburgers and the oldest hamburger restaurant in the United States.
Or, enjoy our version of the Oklahoma Fried Onion Burger which has been enjoyed by Oklahomans for almost a century, made with caramelized onion, melted cheese and a juicy beef patty.
Slip back in time and enjoy these classic burgers for a limited time at The Oak Door.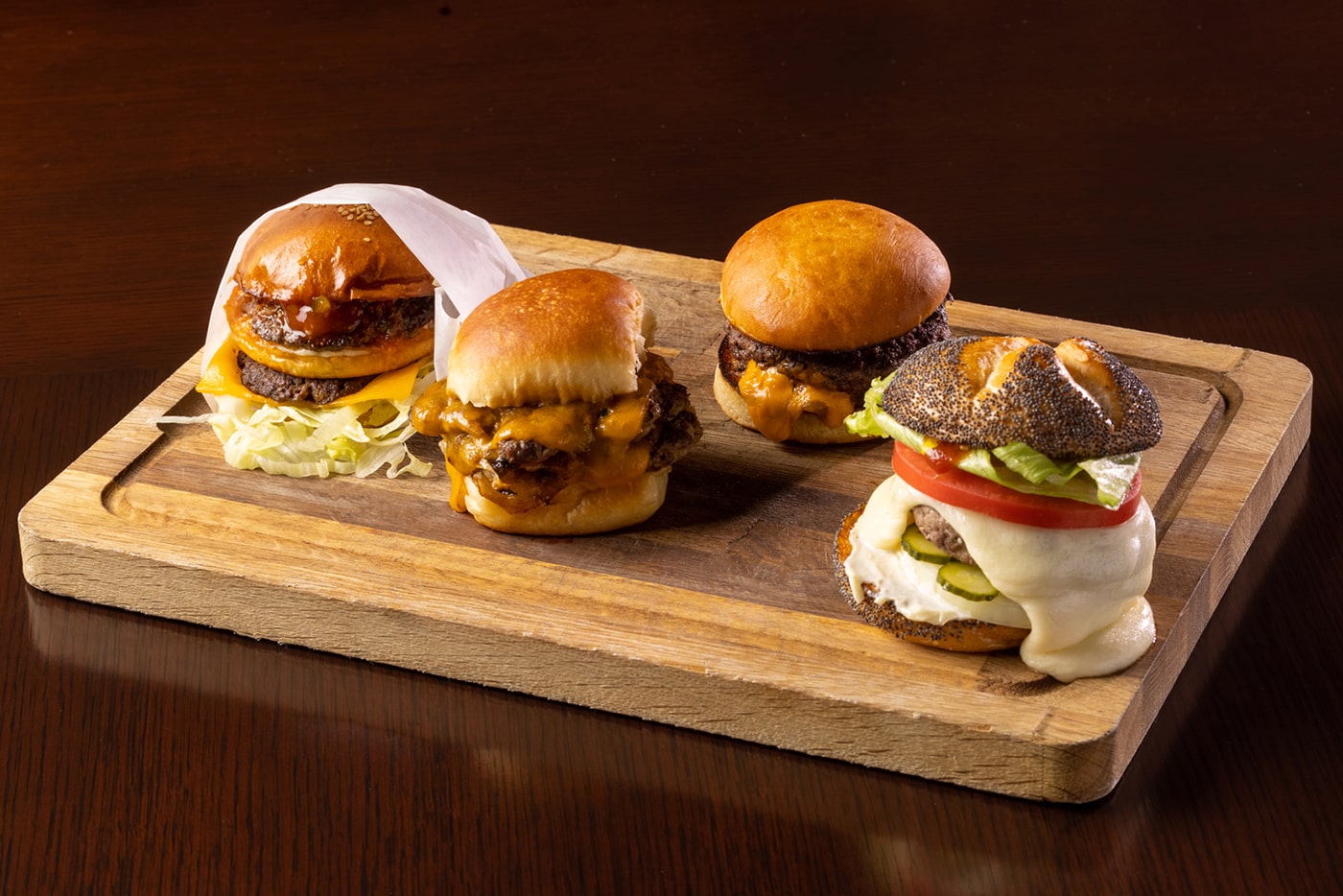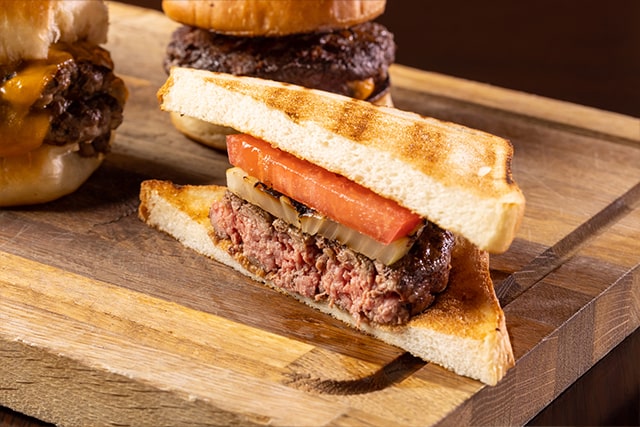 Period
January 10 – February 28, 2022
Lunch / Afternoon
*Please note that operational hours are subject to change. Click here for the latest operational hours.
Menu / Price (Inc. tax / exc. service charge)
Taste of America: Burger Originals
★NEW JPY 2,860 each
* Connecticut Broiled Burger; JPY 2,200
* All burgers are served with fried potatoes.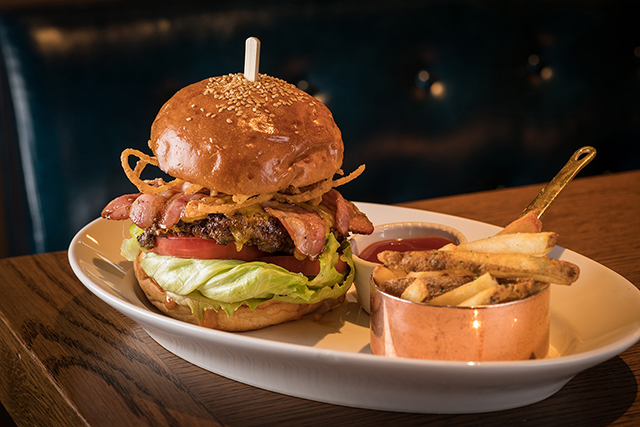 [Available for Takeout]
The Oak Door Burger
A 100% beef patty is made with premium beef, ground in-house to create the perfect fat to lean ratio ideal for burgers. It is grilled on a dual charcoal grill then placed in a broiler oven that reaches over 900°C (1652°F) for just the right amount of time, so the outside is crispy and the inside is juicy and full of flavor.