Alice in Wonderland – Caterpillar Burger
The Oak Door steakhouse will offer a unique burger inspired by the caterpillar character from Alice in Wonderland. Chef de Cuisine, Tim Larimer reproduces the scene in the story where the caterpillar is blowing a water pipe while sitting on top of a mushroom and talking to Alice. Dynamically presented in a smoke-filled glass dome, diners can enjoy not only the flavor of the burger but the woody aroma of mushrooms as the dome is lifted.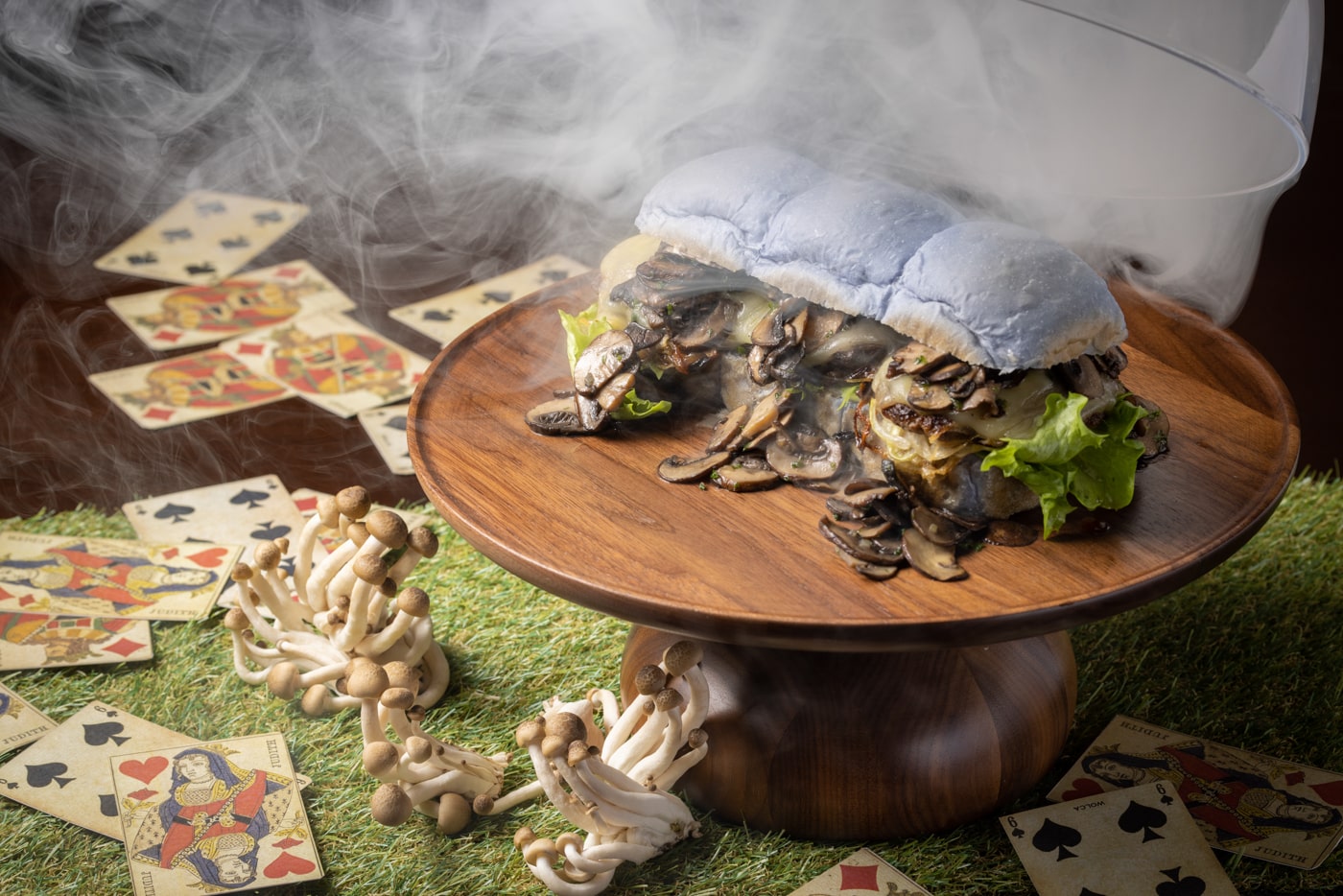 Period
July 19 – October 7, 2022 *Weekdays only
11:30 a.m. – 2:30 p.m.
Menu / Price (Inc. tax / exc. service charge)
Caterpillar Burger ★NEW
JPY 3,520
The burger is made with three smashed, juicy beef patties, Swiss cheese, onions, lettuce and an abundance of sautéed mushrooms that are sandwiched between three blue homemade buns, mimicking the body of the caterpillar.
About the especial exhibition Alice: Curiouser and Curiouser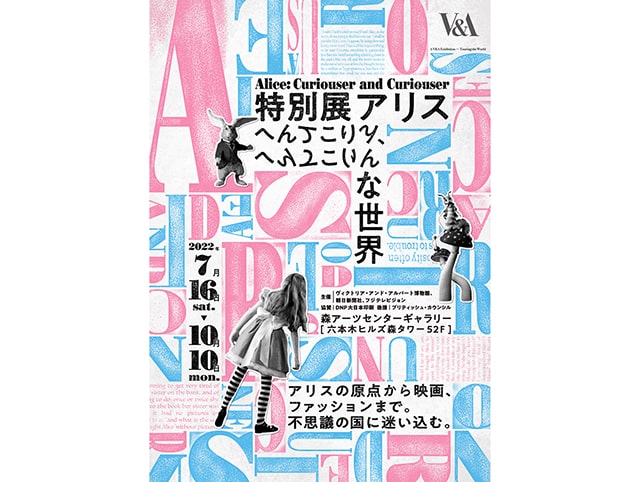 From July 16th, special exhibition, Alice: Curiouser and Curiouser, will be presented at Mori Arts Center Gallery (Roppongi Hills Mori Tower, 52nd Floor).
The exhibition explores the cultural impact of Alice's Adventure in Wonderland and its ongoing inspiration for leading creatives– spanning film, performance, fashion, art, music and photography. It showcases about 300 works, from illustrations by John Tenniel and films by Disney and Tim Burton, to works by Salvador Dalí and Yayoi Kusama, stage costumes for opera, theatre and ballet, and fashion by Vivienne Westwood.
Period: July 16 – October 10, 2022 (Open everyday)
Place: Mori Arts Center Gallery (Roppongi Hills Mori Tower 52nd floor)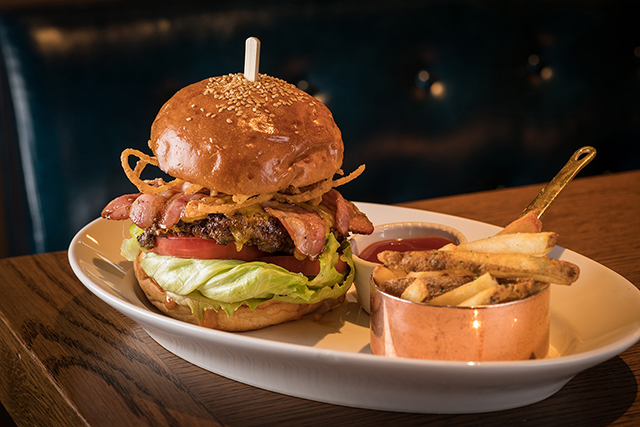 [Available for Takeout]
The Oak Door Burger
A 100% beef patty is made with premium beef, ground in-house to create the perfect fat to lean ratio ideal for burgers. It is grilled on a dual charcoal grill then placed in a broiler oven that reaches over 900°C (1652°F) for just the right amount of time, so the outside is crispy and the inside is juicy and full of flavor.

THE OAK DOOR Steakhouse
Phone

Website

Hours

Lunch

11:30 a.m. - 2:30 p.m.
(weekends and national holidays 11:30 a.m. - 3:00 p.m.)

Afternoon

3:00 p.m. - 5:00 p.m.

Dinner

6:00 p.m. - 10:00 p.m.

Bar

11:30 a.m. - 10:00 p.m.